Ali Mather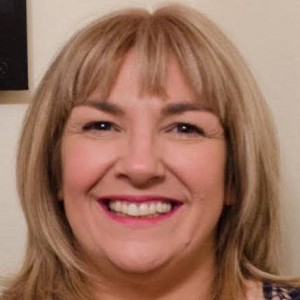 Ali Mather – For Pre Bookings Telephone Or Text Direct 07825889509
Gain Some Perspective on Your Life
 I am a natural clairvoyant, psychic and experienced medium, born with the gift of being able to speak with, hear, sense, smell and see spirits and Spirit Guides.
I will work with your spirit guides to ensure you receive the guidance and healing that your body and soul needs at this point in your life.
About Me
I live in the Pontefract area of West Yorkshire, England with my fiancé, John, and our dog, Annie.
I take pride in giving honest, direct, no-nonsense and accurate readings. My readings are delivered in a non-judgemental manner with understanding and compassion.
During the first half of your reading, I will connect with the spirit world to bring messages from your guides and loved ones. I believe it is important to bring out the individual personality of your loved ones in addition to personal information to ensure that you are confident that your message was from the specific person.
The second half of your reading is a 12-month forecast through the medium of tarot cards, whilst being led by your guides for the exact translation that is specific to you and your needs. Any questions that you may have will be answered throughout the course of your reading, which is recorded onto an optional free CD as a bonus for you to take away with you.
You will always receive the reading that you need, to provide you with the clarity and direction that you seek. http://www.alimather.co.uk/
Testimonials
Pam Greatorex:
Hi Ali, Just wanted to say another big thank. I had some many things on my mind and now feel like they've been answered. I can now move on with the rest of my life. I realise that sometimes we just haven't found what we are looking for, so I am quite excited about new challenges. I know I have to put the work in to achieve my dreams, but I intend to do just that and have some fun along the way. Thanks again. I will definitely be recommending you Love Pam xx
Asha from Goole:
From the beginning Ali made us feel completely at ease and her whole energy definitely perks the room up! Could not thank her more for such an accurate and heart warming reading! I would not hesitate to book Ali again and would recommend her to anyone! Thanks again!
Claire from Goole:
Incredible reading everything spot on, amazing lady with a gifted talent will definitely be booking again xx
Debbie from Selby:
Hi Ali thank u for my reading. I felt comfortable u brought my gran by spirit which was amazing cuz I was really close to her thanks again. take care il give my clients u business cards if that ok cuz I'm sure they will want a reading when I tell them how good u are debs xx