Flavia Kate Peters
Mystic, Writer, Speaker and Performer, Flavia Kate's authentic and honest approach makes her a most sought after elemental energy expert.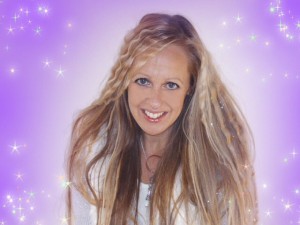 Read more about Flavia Kate on her website.
Celtic Mysticism – the Lost Healing Art
When we are in alignment with the natural world we ignite our healing abilities.  Our Celtic ancestors knew this.  They recognised and revered Ancient Deities, honouring the land and the seasons as they connected to, and worked with, the magic (energy) all around and within them.
We look at who and why our belief and acknowledgement of our inner power, of unity with Source was taken away in order that we can once again connect with the old ways at this time.  The 'Mystic Within' calls to us to awaken the deep wisdom we hold and become who we really are.
Join Flavia Kate Peters for a journey discovering the magic of the Celtic Goddesses and Gods, persecution revelations and a soul meeting with your very real 'Inner Mystic' – the key to a life where dis-empowerment is a thing of the past and the rifts and wounds of old can be healed.
Time permitting, hands on activities will include crystal work – laying on of stones, creating arrays and grids, power retrieval – clear and cleanse energetic holdbacks from this life and before, and attunements with Unicorn and Mermaid energies.
Saturday – 10:15am What A Treat – Angel Meditation – This s a powerful and deep inner journey to invoke the archangels in order to receive healing , guidance, peace , clarity, and purpose. What a fantastic way to start your weekend with yourself.
Sunday  – 3:00pm Flavia Kate Peters – LET THE UNICORNS LEAD – Unicorn Energy Healing System
These magnificent creatures are pure beings of light who help us to connect with ourselves on a deep soul level. The unicorns are returning to remind us who we really are and assist us on our path of enlightenment. Those who are meant to work with the unicorns are awakening and re-membering their passion for these magical beings of love and light!