Harmony 9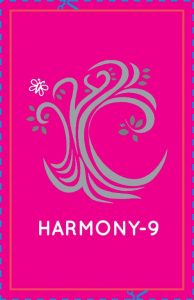 HARMONY 9
'Happy Harmonious Living'
Would you like to encourage more harmony into your life?
Enjoy a happier work/life balance?
Attract new opportunities?
Harmony-9's distinct approach is; "Therapy for you and your personal space; both at home and work"
With a little help from us you can tap into nature's energy and live in a more organised and productive environment. Harmony-9 has designed a unique formula using the energies of Feng Shui, Chinese & Tarot Symbols, Crystals, Colours and Numerology When combined together, they have proven to enhance the quality of work/life balance and health, attracting positivity and confidence within each area of everyday life.
Allow us to share the Harmony-9 Formula, which we have designed to assist and guide you throughout the changes required to enhance the quality of life.
Harmony-9 'Bagua Readings' are also available which include detailed advice on all aspects of; Career, Love, Money, Health, Family and much more.
http://www.rosemarydouglas.com/stockport-11th12th-february-2017/