Leigh Rebekha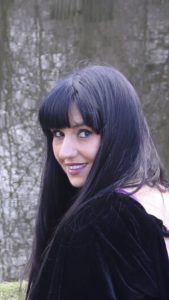 Leigh Rebekha  – " International Psychic Soul Plan Reader "
Building a Wholistic You –  Leigh is an International Psychic Soul Plan Reader, using her psychic abilities, Oracle cards and Soul Plan software she can determine what your current mission is in this lifetime. Leigh is able to guide you through your soul's journey from past to present and unlock your inner potential. Leigh also offer Spiritual Soul Coaching during your session with her and will give you proactive advice on how to reach your Soul Destiny. Extra coaching sessions are available via skype or telephone and can be booked directly with Leigh.
Testimonials Please See Below & Click HERE FOR NEW WEBSITE  This is actually my first full reading and I have to say you scared me.. It is like you have known me forever and the things you stated really resonated with me. I actually cried through most of it because I never expected it to be so accurate about my life now and the many other times I have been here.. I am not afraid to speak my truth and always do I know I am here for a very important "mission" but cant seem to understand it.
Thank you again you are truly appreciated. G Martinez- California USA
After having my Soul Plan read by Leigh I knew there were parts of my life that needed guidance and so I embarked on what can only be described as a life changing experience. Over the course of 6 weeks Leigh gave me the tools I needed to unleash my potential as a healer, something I have always wanted to do. With her advice I am now running a successful business and coming closer to reaching my Soul Destiny.
Heka Goddess Tribe- There is magic calling us home
Heka Goddess Tribe has been created by Leigh Rebekha, a practising solitary witch with over 15 years experience and a Priestess of Isis in training, she has worked with a wide range of pantheons and has deep insight to the inner mysteries. Heka Goddess Tribe invites you to embrace your true self whilst embracing the magic which is all around us.
Leigh Rebekha offers a wide range of yearly workshops where you will learn to accept yourself, stand in your own power and create your own methods of working with the Goddess. With a view to holding an annual Goddess Retreat and opening an online school there will be affordable accessibility to the mysteries for all.  
https://www.facebook.com/HekaGoddessTribe/
           In The Davies Suite Room 2 – Saturday 2nd February
 12:45pm – 
Join Leigh Rebekha – Soul Architect – Soul Journey         Workshop Assist Your Focus on Your Strengths 
Leigh Rebekha 
In The Harry Horn Suite Room 1 – February 3rd 
12:15pm – Heka Goddess Tribe – Weaving the web to empowerment. Leigh Rebekha will take you on a journey to self discovery to being your true self. An uplifting and inspiring workshops with the Divine Feminine embraced by your fellow Tribe https://www.facebook.com/HekaGoddessTribe/