Leigh Rebekha
Leigh Rebekha  – "Psychic Medium and Spiritual Healer"
Helping You Find Your Inner Peace
As a psychic medium I use my spirit guides to connect with passed loved ones to give messages to those left behind. I am also very passionate about the use of psychometry and I am able to get a lot of spiritual information from a mundane everyday object such as a ring, necklace or even car keys, by picking up the energies within that item.
Testimonials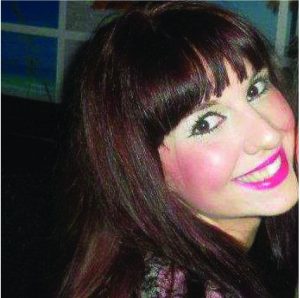 My tarot card reading with Leigh was excellent. She asked to hold a personal itemto help her connect with spirit and I gave her a ring which she held throughout. As I was shuffling the cards she gave me a very clear message from spirit. The message turned out to be very important and if I hadn't acted upon it, I fear the situation that spirit eluded to would have been much worse. The reading was accurate and validated and I would not hesitate to have a reading from Leigh in the future.
Sylvia Collins
Accurate reading by a lovely lady with a gentle calming soul. Thank you for putting some issues into perspective for me.
Helene Foxglove
Thank you so much for my reading and it gave me a few things to think about in the near future. I will definitely be returning in the future, I can highly recommend this lovely lady.
Lulu Emery
Thanks for my reading, it was very accurate and gave me a few things to think about.
Christine Evans
Thank you for the reading. Absolutely spot on, it meant so much to me. Words can never express how grateful I am for what you said. )O(
Vicki Heap
Fab reading, uncannily accurate about my present circumstances
Adrienne
http://www.leighspsychicpathways.com/
http://www.rosemarydouglas.com/nantwich-4th5th-march-2017/