Nantwich – 28th/29th October 2017

Nantwich Civic Hall, Beam Street, Nantwich, Cheshire, CW5 5DG.
( Next To Bus Station & Only Short Walk From Train Station )
10:00 am – 5:00 pm Workshops Extend Until 6:00 pm
To Contact The Organiser For A Prompt Response 07828 187 468
FREE RAFFLE DRAW, FREE WORKSHOPS
Nantwich is an absolutely beautiful historic town, if you have not visited you ought to. It is an atmospheric market town with lovely friendly people. It is a town with a great sense of community spirit which is an intrinsic part of its character.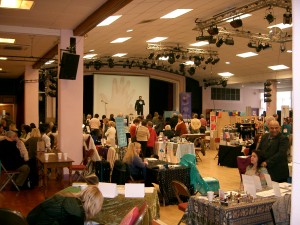 The Venue for this Mind Body Spirit Event, Nantwich Civic Hall, is in an ideal position as it is in a central location for public transport with the bus station right next door to it and it is within walking distance of the train station.
Parking spaces at the venue and around the town, lots are free & certainly free on all car parks in Nantwich on Sunday The in-house café is family run and excellent value and quality and can be found in the main in the main hall where the whole event takes place.
The ambience in this hall is lovely. It is a light airy and spacious room, conducive to everyone's needs. Such an auspicious event. As you can see from the picture of one of  our last event, the hall has a wonderful intrinsic energy so conducive to the healing and energy on the day and you will be imbued by just being in there, join this energy filled, vibrant, magical event , it is that good. It's a great show.
50 + Exhibitors 60 + Stands and 40 + Free Talks & Workshops In Two Designated Areas Our Events Are Different With Some Different Talks & Workshops To Inspire & Guide You. We Are Proud Announce This Event Has Continued For Ten Years In Nantwich Its A Great Thriving Market Town With Some Very Up Market Designer Shops It Has A Real Cafe Society Buzz & Is A Great Tourist Attraction Area. 

International mediums, Simon Goodfellow, Mark Aston, Ali Mather, Angela Welsh, Shirley Rose, Leigh Rebekha, Suzanne Potts, Paula Davies, Michelle Lawson Angel Reader, we have Jackie Townsend Leomoon Astrologer available for consultations, aura soma , connecting with your soul purpose, aura interpretations with Kevin Doe, Maggie Swinburne Palmist available for one to one consultation throughout the weekend and doing a workshop too. Past Life Regression one to one sessions are available to with John Richardson any appointments for this event can be pre booked either by email directly through the contact box or telephone Rosemary on 07828 187468
Book your Pyramid Energy Healing Session with John Sargent at our forthcoming Nantwich MBS event – Workshop 5pm Saturday & Sunday Time TBC connect with the most powerful aspect of you and unleash your inner magic to the world. www.purpleenergyhealing.com
Meet Sarah Jones Counsellor who works with people, in a confidential capacity, who are anxious and traumatised to help them overcome distressing thoughts, uncomfortable feelings and unhelpful behaviours so that they can become at peace with themselves and be happy in their lives. Sarah is a fully qualified counsellor and her gentle, humanistic approach unravels worries and disturbing thoughts and feelings at a pace that suits you. Her Qualifications: PgDip Counselling Psychology Certificate in Children's Counselling & Member of BACP Website: http://www.sarahjonescounsellor.co.uk
You can book to have  Henna Art By Local Artist Hayley who will be available all weekend and will beable to show you her many designs here is a little information it can last apparently for as long as two weeks and looks absolutely amazing i seen her work and its truly inspirational. Hayley is local to the area too and you can checkout her facebook page HERE 
Also we have a very gifted Spiritual Artist who is psychic medium too that creates beautiful and unique portraits of spirit guides , animal portraits, & mystical art , she has had this gift since she was very young and would love the opportunity of sharing this with you, she is relatively new to our events and is proving very popular her name is Kaye Anna Law.
International Healers & Complementary Therapists  Irma Ziolkowska Crystal Bed Healing & With Healing From John of God, Access The Bars™ , With Barbara Louvrou, Reiki With Heart Training & Chakra Ascension With Alan Harris & Robert Nutt , Reflexology Ayurveda System of Hands Ears & Face, Indian Head Massage also Sanctuary Reflexology with Chandu Solanki & Trance Mediums Healer Tim Doyle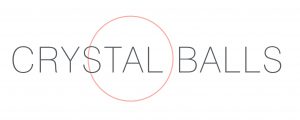 Retailers We have many retailers of beautiful crystal jewellery & bespoke jewellery, magnetix healing jewellery, clothing, CDs, books,  Orgonites Pyramids, unique high vibrational crystals, also high energy hand picked Crystal Balls by Victoria, aromatherapy oils from Fairyland Aromatics, oil burners, electric oil burners, incense, selenite & salt lamps , singing bowls & many unusual gifts, dream catchers, Buddha's, drums, flutes, rain sticks, aloe vera products , tropic, doterra oils, ayurveda products & riverford 100% organic farm food Live Life On The Veg "Ethical Product of the Decade " organic veg the taste is so much superior & of course we like to support our feathered friends from the RSPB so they will be at the event too and you can chat with them as regards their role in protecting our feathered friends.
Meet the Artist Mark Duffin who will have many of his beautiful pictures framed and mounted prints of various sizes and hand made cards, all of these artworks are hand finished with gold or silver leaf and crystals to add a magical layer of lustre and sparkle.  and those much needed christmas gifts of his latest gorgeous calendars collection for 2018 which you can view here at spiritual creations 

Meet Wai Cheung – Owner and Lead Coach / Therapist at Trans.Form:
Applied Consciousness Technologies.
Wai helps those on the Spiritual Path who feel moved to take their healing abilities to the next level to be of greater service to others. The problem is they are unsure of their direction, have difficulties in clearing their own issues, and sometimes even doubt themselves! They often struggle to find the time and energy to follow their heart's desire whilst managing their daily life.
Wai helps them to make the most of their energy, strengthen their intentions, and act from a place of such clarity and integrity that they become a more powerful force to make those life-changing transformations for others, and for themselves.
Collectively bringing together
Matrix Energetics Certified Practitioner and Facilitator
Certified Practitioner of The Emotion Code Human Software Engineering (Qualified HSE)
INLPTA Certified Practitioner of NLP

Klara Goldy ~ Divine by Design Empowerment Coach Author and Holistic Designer Klara Goldy is a creative leader and internationally recognized interior design expert with a strong passion for colour. She is also a colour practitioner, author of the Colour Code as well as a writer and speaker who helps individuals around the world create meaningful transformations for themselves and in their homes. Klara guides you to enhance yourself from the inside out by aligning your inner essence with your own unique soul blueprint using the spiritual psychology of colour, chakra wisdom and art-based colour principles. Her life time work as a spiritual entrepreneur, creator of homes with soul and around personal colour as an empowerment tool and spiritual healing modality using a system called Colour Mirrors; she has used colour as a tool to enhance our lives, leading her to develop her work around the Colour Chakra Wisdom Course for empowering and evolving wisdom. Klara has worked with the spiritual modality of colour as a way to understand our core Essence and how Magnetic colours can uplift and elevate environments and also to bring out an individual's personal colouring and presence in a unique and powerful way to feel more radiant and confident. She has worked with the fashion brand"Mudra"; Colour Conscious Clothing for awakening women to enhance her work for SOUL SUCCESS.
Stage Demonstrations Its A Great Show!
12:30pm Clive Howells Chen Style Tai Chi ( Both Days )
1:00pm Ministry of Yoga School Children & Adults Yoga Demonstration ( Sat )
               N:B (no children on stage sunday for demo)
SATURDAY – NEW DESIGNATED TAI CHI  – YOGA AREA & Extra Talks
Workshops In The Main Hall
Talks & Workshops Designed To Inspire & Guide You Saturday 28th October 2017 
10:30am- The Chen Style Tai Chi  Demonstration Clive Howell (Both Days ) 
11:15am – Crystal Bed Healing from John of God with Irma Ziolkowska.
12:00pm – During this workshop Iza will use her beautiful, soothing songs, inspirational spoken word and empowering visualisations, to encourage our divine connection to the immense healing energies of Mother Nature. Iza will also be talking about her unique practice of 'Medicine Songs'…a heart centred healing modality which she has developed whilst travelling the magical peaks, vales, dales and woodlands of England. This is a powerful 'Energetic Medicine' which she now offers to others on a One to One basis. With Iza Moon 
  1:00pm – The Many Benefits of Aloe Vera With Lis George    
  1:30pm – The Ministry of Yoga Free Yoga Session For Adults With Shelley Aspden  
  2:00pm – Russell Smithers is a local Yoga and Meditation Teacher in Nantwich. The session "Breathing for Balance in Daily Living" provides some techniques which can be used even when time is limited. They have the potential to; dissolve stress, bring calmness to mind, and stability to the body. In our fast pace lives these are essential skills available at all times. The session is suitable to anyone. Correct breathing, and taking control of breathing to re-balance, are fundamental to achieving a happy and healthy life without stress. Applicable to yogis and non-yogis alike.
  2:30pm –  Susanne West  Russian story entitled 'A Night time in Novgorod' 
  3:15pm – Clive Howell Observe & or Join In With This Graceful Uplifting Movement The Chen Style Tai Chi Workshop (Both Days)
  4:15pm – Green Beauty Revolution – Donna Eden Energy Medicine Practitioner, Taking Away With You 5 Minute Energy Medicine Kit With Lynn Sumner
5:00pm – Learn more about the benefits of past life regression with John Richardson therapist.

Upstairs Talks & Workshops To Inspire & Guide You Saturday 28th October 2017
10:15am  Meditation With The Masters – Take this opportunity to forge a link with the Ascended Masters, chakra breathing techniques and a meditation to bring in the energies of the Masters with Alan Harris & Robert Nutt
11:00am – Join Demonstration of Mediumship with Ali Mather ~ Reuniting Loved Ones They Never Say Goodbye.
11:30am –  Access the bars™, de-clutter the mind, the ultimate transformation in concentration with Barbara Louvrou , 
12:00pm – The amazing world of aura imaging with Kevin Doe – Aura interpretations in this colourful workshop you may discover your   natural ability to see auras.
12:30pm –3 Simple Steps for Creating a Meaningful Work Life doing what you Love!
 It Makes Perfect Sense. ​( … and it is not what  you think ​) Wai Cheung
  1:15pm – INDIGO EDUCATION – For all ages title of  his one of his many books,an absolutely fascinating subject with This a MANUAL         FOR MENTORING ME AND YOU? Christopher Gilmore 
  2:00pm – Find Your Souls Purpose With The Beautiful Colourful World of Aura Soma consultants Emma Simmonds & Susan Bailey 
  2:45pm – Introduction Into Meeting Your Guardian Angel With Michelle Lawson
  3:00pm – Do You Recognise The Goodness & Bounty of Life ? Are You Grateful For The Gifts That Surround You? Imagine Allowing Grace     to Transform Your Spirit With Klara Goldy Author
  4:00pm – A Joint Demonstration of Mediumship With International Spiritual Medium, Simon Goodfellow. and  Mark Aston  they will pass     messages from loved ones, family and friends who have passed away. Messages from spirit are from the heart shared with compassion.       Simon's & Mark's ultimate aim is to prove life after death. This is a not to be missed demonstration a special at our event.
  5:00pm – Pyramid Energy Healing with John Sargent. Join this amazing journey, feel the energy, John has fostered this intuitive healing       over the last 20 years.

SUNDAY – NEW DESIGNATED TAI CHI  – YOGA AREA & Extra Talks –
Workshops In The Main Hall
Talks & Workshops Designed To Inspire & Guide You  Sunday 29th October 2017
10:30am- The Chen Style Tai Chi  Demonstration Clive Howell
11:15am – Maggie Swinburne Palmistry Workshop Which Is Fun & Interactive Learn More About the Lines On Your Hands 
12:00pm – Klara Goldy Author helps you to release from self-limiting patterns to discover your inner Shakti shape shifting God/Goddess  and reclaim your personal power to help transform and create a life of FREEDOM, JOY AND ABUNDANCE! Utilizing her shamanic colour  and energetic ability as a SEER she facilitates your own spiritual self-healing to access the answers from within; as soul connector she helps  you to master your Soul Gifts for Success to align you with your inner wisdom and guidance.
12:30pm – Susanne West  The Story of Experience The Past Lives The Three In One
  1:00pm – Find Your Souls Purpose With The Beautiful Colourful World of Aura Soma consultants Emma Simmonds & Susan Bailey
  1:30pm – The Ministry of Yoga Free Yoga Session For Adults With Shelley Aspden  
  2:00pm – Russell Smithers is a local Yoga and Meditation Teacher in Nantwich. The session "Breathing for Balance in Daily Living" provides   some techniques which can be used even when time is limited. They have the potential to; dissolve stress, bring calmness to mind, and        stability to the body. In our fast pace lives these are essential skills available at all times. The session is suitable to anyone. Correct  breathing, and taking control of breathing to re-balance, are fundamental to achieving a happy and healthy life without stress. Applicable  to yogis and non-yogis alike.
  2:45pm –  Clive Howell Observe & or Join In With This Graceful Uplifting Movement The Chen Style Tai Chi Workshop (Both Days)
  
Upstairs Talks & Workshops To Inspire & Guide You  Sunday 29th
October 2017
10:15am  Meditation With The Masters – Take this opportunity to forge a link with the Ascended Masters, chakra breathing techniques and a meditation to bring in the energies of the Masters with Alan Harris & Robert Nutt
11:00am – A Wonderful Insight Into The life Of A Medium  Suzanne Potts
11:30am –What exactly is Trance Healing? How does it work? How does Trance Healing differ from other methods of healing? Is it for you? For more info visit Tim Doyle
12:00pm – No Knives Surgery or Pain How Access Energetic Face Lift Can Create A Youthful Face Body & More  Barbara Louvrou
12:30pm – Emotional Mastery: 3 Simple Steps to ENDING Your Negative Behaviours
What would it be like if you could instantly change a feeling that's been negatively affecting your everyday life… …in only 3 Simple Steps?Join Wai Cheung
 1:30pm – (L)EARNING WITH ANGELS  & Aliens ? Messengers Who Help Us Christopher Gilmore
 2:30pm –  'How to unlock your deep consciousness through meditation and art' This exercise is through my own personal experience from  a message I received from my guides and how it helped me to let go, sharing with you Kaye Anna Law Psychic Artist
 3:15pm – Pyramid Energy Healing with John Sargent. Join this amazing journey, feel the energy, John has fostered this intuitive healing         over the last 20 years, checkout the website
4:15pm – Doterra Oils – The benefits of using essential oils to manage stress & support the immune system with Dawn Murray
5:00pm – Spiritual development Is This Something Your Interested In ? Well Look No Further ,To Progress This Today Join With The    Inspirational Spiritual Leader & Let Your Abilities Unfold Leigh Rebekha

Advanced Tickets Prices:
Adult: £3.50 per day or £6.00 full weekend ticket (Sat & Sun).

Concession: £3.00 per day or £5.00 full weekend ticket (Sat & Sun).

Accompanied Children 15 years and under are free of charge. 
Tickets purchased on the door, on the day incur an increase of £1 per ticket as advertised.
To purchase tickets in advance visit our dedicated online ticket store, CLICK HERE
or by contacting any of the following tourist information centre
Nantwich Tourist Information Centre (01270 303150). 
Congleton (01260 271095 or 387718).
Macclesfield (01625 378123).
Nantwich, Cheshire,  CW5 5DG Leave the M6 Motorway at Junction 16, at roundabout take the 1st exit onto the A500.
Continue through two roundabouts on the A500.
At the 3rd roundabout take the second exit on to the A51 (past Cheerbrook on the right) Continue through traffic lights for approximately one mile.
At roundabout go right 2nd exit then straight across next (Nantwich Vets on left) onto Millstone lane (B5074) to traffic lights.
At lights go left onto Beam Street.
At Bus station on the left take next left onto Market Street.
Civic Hall and car parking is within close proximity and behind the venue free parking all car parks on Sunday and many spaces on the road free all day just look for the signage.Car Parks in Nantwich Cheshire – Cheshire East Council