Northwich – 29th /30th July 2017

Northwich Memorial Court ( The New Brio Leisure Centre )
Chester Way, Northwich , CW9 5QJ –
FREE PARKING – FREE MAGAZINE- FREE RAFFLE ENTRY
Discount Advance Tickets
Advanced Tickets Prices: CLICK HERE
Concession – £3:00, Adult – £3:50
Weekend pass Concession – £5, Adult – £6
Tickets purchased on the door are subject to additional £1 fee.
N.B. All talks & workshops are included in the entrance fee.
TO BUY TICKETS & TRAVEL DIRECTIONS ARE BELOW SCROLL DOWN PLEASE
40 + Exhibitors International Mediums, Simon Goodfellow, Stephanie J. King, Angelic Jeanette,  Ali Mather, John Cook, Leigh Rebekha, Angela Welsh, Shirley Rose, Suzanne Potts, Mark Aston , or have your astrology chart completed by Jackie Townsend from Leomoon Astrology, also we have the colourful world of aura soma, where consultation will resonate with your souls purpose, with this beautiful array of bottles to choose from. Ever had your aura picture taken , well here is an opportunity to as Kevin Doe will be available for an Aura Interpretation.
Also we have a very gifted  Spiritual Artist who is psychic medium too that creates beautiful and unique portraits of spirit guides and animal portraits, she has had this gift since she was very young and would love the opportunity of sharing this with you, her name is Kaye Anna Law.
Opening Meditation Workshop Sunday 10:30am. 

A Cornucopia of Healers  Irma Ziolkowska Crystal Bed Healing from John of God,  Angelic Jeanette With Angelic Reiki and Galactic Star Heart Healing, Barbara Louvrou With Access The Bars™, John Sargent Intuitive Energy Pyramid Healing, Past Life Regression book your one to one session with John Richardson at the event. Chalky White available to chat with regarding infinite possibilities he is known as Chalky Trailblazer.
Opening Meditation 10:15am on Saturday With Stephanie J. King, Manifesting Your Life Plan With –Trance Medium – Reader – Healer – Soulpreneur (™) Stephanie J. King
Stage Demonstrations & Workshops See Listing Below.
An Excellent Array Of Retailers  high vibrational crystals by Crystal Clear By Victoria & Derek Hitchcock Silvermoon Crystals beautiful jewellery, magnetix health jewellery too, Italian clothing, health products, aloe vera, tropic, aromatherapy products from Doterra, bespoke made orgonite pyramids, Buddhas, singing bowls, salt lamps, selenite lamps, incense, and lots of other unusual products, which make brilliant gifts.and so much more.
Some People Attending Our Northwich MBS & some pictures Of Our Last Annual Event In 2016
This slideshow requires JavaScript.

Full itinerary of Workshops Scheduled throughout the weekend all included in the entrance fee, including the fantastic drumming workshop with river joy!!! so join us  for our annual Northwich MBS, this is only our second time at this  fantastic newly built venue, join us and lift your spirit as Mind Body & Spirit brings communities together. 
Some Authors at this event , who will all be providing workshops & introducing their new books really are inspirational. They will be available to do book signings.
We have Stephanie J. King, and Christopher Gilmore so come along and have a chat with them they will be only too pleased to answer any burning questions you have they all have their own unique specialism and are so passionate about what they do too and will share this with you.
Christopher will be launching his new book just recently out called ALIVE-ALIVE-O! or How to die laughing and survive! FUNNY…! REFRESHING…! FABULOUS…!.
Join his workshop on this topic too. Christopher covers such an interesting spectrum including Indigo Education for spirited learners.

The Creative Share The Love – Now Retailing Beautiful Share The Love Postcards 'With Quotes From Hand Written Love Letters' Click Here & T-Shirts & Yoga Tops Too Click Here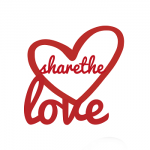 The concept is simple, you write an anonymous love letter to another human sharing whatever it is you want to tell them.
This could be a few lines of encouragement or a longer letter sharing your message from your heart.
You start your message "To you"… and sign it "I Love you" or "You are Loved"… or whatever loving sign off you like… The bit in between is up to you!
On the envelope you write… this is for you, open me…or you can be creative and write something else fun that will encourage a stranger to pick it up… then go leave it out in the world for someone to find.
To Contact The Organiser for a prompt response: 07828 187 468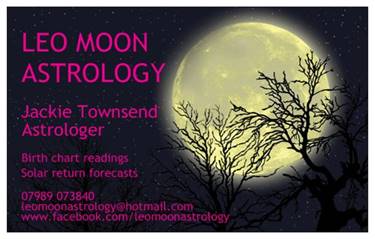 On Stage Area We Have Lift Off  With: Saturday 29th July 
Talks & Workshops To Inspire & Guide You Saturday 29th July  ( Seperate Room )
10:15am – Meditation manifesting your life plan with – Soulpreneur / Author / Healer / Reader – Stephanie J. King
11:00am – Demonstration of Mediumship with Ali Mather – They Never Say Goodbye
11:3opm – Spiritual Connections with Leigh Rebekha
12:00pm – The amazing world of aura imaging with Kevin Doe – in this colourful workshop you may discover your natural ability to see auras.
12:30pm- Access the bars, de-clutter the mind, the ultimate transformation in concentration with Barbara Louvrou
1:00pm –

 

♥

HAVE YOU HEARD THE CALL OF THE ANGELS?♥ This talk and powerful healing meditation could seriously enhance your life on all levels.  NOT TO BE MISSED with Angelic Jeanette ♥ Free Gift Voucher for all who attend ♥
2:00pm –

 Intuitive

 Energy Healing with John Sargent Join this amazing journey, feel the energy its amazing, healing takes place in a copper Pyramid the energy is amazing.

3:00pm

– "Thought become things, choose the good ones" with

"

Chalky White" Trailblazer

3:30pm

– Past Life Regression Soul to Soul , Past Life Journey with John Richardson
4:00pm- Healthy Transformation with Wendy Thomas
4:30pm – A dazzling demonstration of mediumship with Simon Goodfellow
5:00pm – Find your souls purpose with Aura Soma consultant Emma Simmonds & Susan Bailey 

On Stage Area We Have Lift Off  With: Sunday  30th July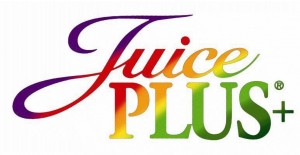 Talks & Workshops To Inspire & Guide You  – Sunday 30th July  ( Seperate Room )
10:15am – 

'How to unlock your deep consciousness through meditation and art' This exercise is through my own personal experience

from a message I received from my guides and how it helped me to let go, sharing with you 

Kaye Anna Law

Psychic Artist

11:00am – Your Spiritual Journey With Suzanne Potts
11:30pm – John Cook Demonstration of Mediumship – Spirit Communication
12:00pm –  

"Heaven is full of laughter!" These gleeful words were said in a dream to the author. More About 

ALIVE-ALIVE-O! or How to die laughing and survive! This is his new book –  Christopher Gilmore  
1:00pm – ♥GALACTIC STAR HEART HEALING®♥  This Talk and Powerful Star Healing Meditation could seriously enhance your life on all levels.  NOT TO BE MISSED.

♥

HIGHLY BENEFICIAL FOR ALL

♥

 Free gift voucher for all who attend ♥ Angelic Jeanette 
2:00pm – Join in drumming & story telling with River Joy so vibrant, so inspirational join in the drumming rhythm so up beat .
3:00pm – Its time to laugh, laugh, laugh, laugh, its just so good for you its with 

Veerji Hasyananda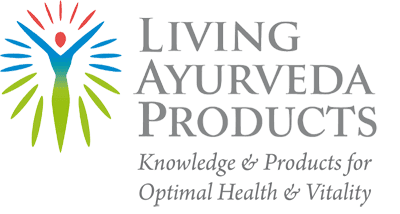 3:30pm – Ayurveda – Tips for diet and routine to balance your mind and body for optimum health and vitality  – John Broome Ayurveda (Ayur – Life, Veda – Science) is the ancient Indian, time-tested system of restoring and maintaining good health. We all have a unique mind-body type, made up of the three doshas, in varying proportions, called Vata, Pitta & Kapha. Introduction by Dr Brennan, Ayurvedic practitioner and discover you r mind-body type from the questionnaire, Plus try sample of delicious Organic & Vegan Ananda SuperFood powders for Vata, Pitta and Kapha. livingayurveda.co.uk
4:30pm –

Pyramid Energy Healing with

John Sargent. Join this amazing journey, feel the energy, its amazing & this is a truly amazing way to end your Mind Body Spirit experience here in Northwich .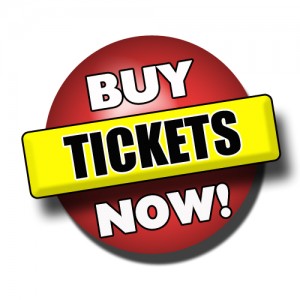 Advanced Tickets Prices:
Concession: £3.00 per day or £5.00 full weekend ticket (Sat & Sun).
Adult: £3.50 per day or £6.00 full weekend ticket (Sat & Sun).

Accompanied children 15 years and under are free of charge. 
Tickets purchased on the door, on the day incur an increase of £1 per ticket as advertised.
To purchase tickets in advance visit our dedicated online ticket store, CLICK HERE
or by contacting any of the following tourist information centre
Congleton (01260 271095 or 387718).
Macclesfield (01625 378123).
This book is amazing! Once again we have 20 copies to give away each day when you say 'I'm sorry, thankyou, I love you' when you get your ticket at the door
 Ho'oponopono is so powerful ♥♥♥

Visiting Northwich by Car
The centre of Northwich is just over 6 miles from M6 Junction 15 at Knutsford.
Depending on traffic conditions your journey should take about 20 minutes.
From the M56 leave the motorway at Junction 10 – the Stockton Heath interchange and head south via Antrobus. Your journey will be about 8 miles and take 20 minutes depending on traffic conditions.
If you are travelling from Chester, you are best to leave the A556 at Davenham at its junction with A533.
Visiting Northwich by Train
The centre of Northwich is about 15 minutes walk from Northwich Railway Station. The Arriva 2, 2A Northwich to Rudheath Circular bus service runs every 20 minutes Monday to Friday, every half hour on Saturdays and every other hour on Sundays.
This bus service will take you direct to the Northwich Bus Interchange which is adjacent to the town centre. Your bus stop from the Station is a short walk away down Station Road towards the town – just after Hadfield Street.
If you wish to travel into Northwich by taxi you will need to book a local operator as there is no taxi rank at the station.
Northwich Railway Station is on the Mid Cheshire Line that connects Chester to Manchester Piccadilly via Knutsford, Altrincham and Stockport.
If you are travelling from afar you may find it easier to travel to Hartford Railway Station which has a frequent rail service from the West Midlands, Crewe and Liverpool.
From London and South or South Wales, the West Country change at Crewe for Hartford.
Hartford Railway Station is just over two miles from Northwich Town Centre.
The 82, 82A, 82B Chester to Northwich bus service takes you direct to the Northwich Bus Interchange