Stockport – OLD
Masonic Guildhall 169,Wellington Road South, Stockport, SK1 3UA ( FREE PARKING )
Opposite Stockport College – Close To Bus Stop & Train Station
Event 10:00am – 5:00pm – Workshops – finish 6.00 pm
(Map & directions to the event available below)
FREE MAGAZINE : FREE RAFFLE AT 1:00PM EACH DAY PSYCHIC PORTRAIT WITH READING
WITH KAYE ANNA LAW
AND ANOTHER RAFFLE PRIZE AT 4PM EACH DAY !!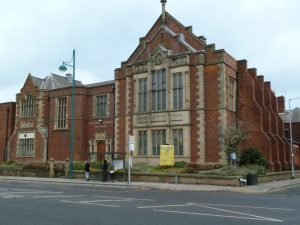 Stockport Mind Body Spirit Event, is an excellent two-day MBS event, bringing to you the best in many aspects of mind-body and spirit, starting with laughter yoga in the performance area this is a brilliant way to start your day & attaining an immune boost, and so  uplifting, so join us in sharing this positively.
This event endeavours to raise your spirits & lift your heart.
Designed to fully mesh with this genre, a great vibration, cultivated over a period of years bringing together like-minded people where you can feel at one, be at one, and just be imbued by the natural healing elements. 
50 + Exhibitors Joining us for the at our annual Valentine weekend special event at Stockport Masonic Guildhall – come along and join this uplifting experience.
Join The Opening Workshops on Saturday & Sunday at 10:15am
Scroll all the way down the page to see the full itinerary for the weekend,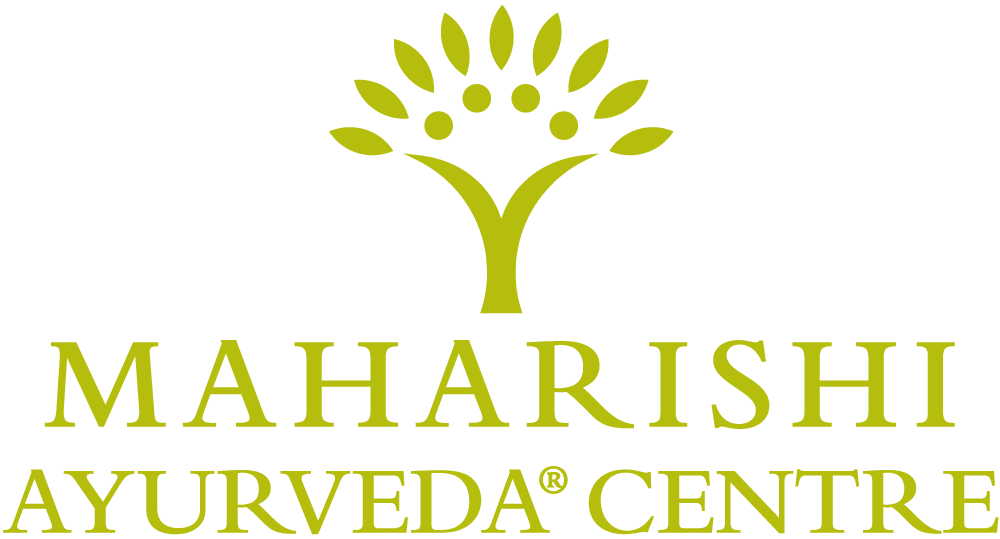 International Mediums – Simon Goodfellow, Ali Mather, Melinda Cooper, Leigh Rebekha, Tracy Poskitt, Mark Aston, Angela Welsh, Shirley Rose, Michelle Lawson, Suzanne Potts, Grace Lockhart, Sky Heartsong International Animal Healer & Reader, Jackie Townsend from Leomoon Astrology, Kaye Anna Law Psychic Artist who also includes psychic art readings, Kaye paints spiritual and mystical images in acrylic from visions she receives. The artwork she paints is to help others with their own spiritual journey for healing and meditation to assist with a focus on meditation.
We have Angel Readers, Tarot, Palmistry, Crystal Ball such an excellent variety for you to explore.
You could have an Aura Soma consultation with Susan Bailey The Aura-Soma colour care system is a non-intrusive, self selective, soul system placing the responsibility for well-being with the one who chooses.
You are the colours you choose and these reflect your needs, so a consultation can be extremely enlightening
Complementary therapists, Access The Bars™, Energy Facelifts, Indian Head Massage, Spiritual Healing, Reflexology of Hands, Face, Ears & Feet, Crystal Bed Healing & John of God Healing ,Reiki Healing, Galactic Pyramid Healing, Angelic Reiki, Past Life Regression, Hypnotherapy, Trinfinity8, Dowsing, & more.
Retailers of High Vibrational Crystals, Unique & Rare Crystals Bespoke Gemstone Jewellery, Magnetix Healing Jewellery, Salt Lamps, Buddha's, Singing Bowls, Aloe Vera Products, Orgonite Pyramids, Aromatherapy Oils, Tropic, Ali from Shine with beautiful affordable clothing and much more!!
A slideshow of pictures taken during our previous Stockport Event
This slideshow requires JavaScript.
Upstairs Harry Horn Suite
Talks & Workshops To Inspire & Guide You Saturday 10th February 2018
10:15am – Opening Meditation – Angels continuously function by your side, protecting, guiding, interacting and uplifting… Many more come forward to assist with daily tasks, depending on live focus and intention. Nothing is beyond your capability. Nothing holds you back. I will guide you further into this world to connect better with those working with you… Stephanie J. King 
11:00am – Demonstration of Mediumship Connecting With Loved Ones – Ali Mather
11:30am – Introduction Into Meeting Your Guardian Angel With Michelle Lawson
12:00pm – Access The Bars®, de-clutter the mind, the ultimate transformation in concentration we all need this with Barbara Louvrou
12:30pm – Join Leigh Rebekha – Soul Architect – Soul Journey Workshop Leigh Rebekha
1:00pm – Learn more about past life regression & spiritual connections including John's fascinating demonstration showing you why hypnosis is nothing to fear, John Richardson has been a professional stage and clinical hypnotherapist for many years and his talks and demonstrations are packed with information and fun… yes fun you will soon see the benefits of hypnosis and how hypnotherapy can help you… yes YOU!
1:30pm – Angelic Jeanette – ♥Have you heard the call of the Angels♥ ( Free Gift Voucher for all who attend) Join Angelic Jeanette, International Reiki Master / Teacher Master Healer to experience the absolute honour, blessing, beauty and Joy of working with the Angelic Kingdom of Light. It's A Great Opportunity to learn more about the Angelic Reiki Ascension Healing and to strengthen and deepen your connection with your Angels. You will receive a beautiful Angelic Healing, Including a Powerful Higher Heart Atunement, a full Chakra and Aura Balance, through a guided meditation, exclusively channelled through Angelic Jeanette. Especially For you
2:15pm  – find you spirit and what it can do Tracy explains the dimensions of the universe then takes you through exercises to open your own spirit. Experience working with spirit seeing auras and more.
2:45pm – Chris Quartermaine – Such an Interesting Subject Fun & Interactive, Dowsing For Those Important Answers Chris Will Show you How Amazing this Is Too.
3:15pm – Making A Better ME With Mining Me A Self Revealing Survey – With Author Christopher Gilmore what direction are you heading in spiritually?.
4:00pm – Laughter Yoga It's Great, It Is Just So Good For You. If you Have Not Joined This Before Do, If You Have You Will Be Addicted, It's Just So Good For your Immune System So Top Up Here Today With Veerji Hasyananda.
4:30pm – A Dazzling Demonstration of Mediumship With International Spiritual Medium, Simon Goodfellow he will pass messages from loved ones, family and friends. Messages from spirit are from the heart shared with compassion. Simon's ultimate aim is to prove life after death. An excellent penultimate workshop.
5:00pm – Sky Heartsong – Why Talk to Your Animals?
Ever wondered what your animal was thinking or feeling, why they do things or how to get them to stop? A chat with an animal communicator can help!.

Upstairs Harry Horn Suite
Talks & Workshops To Inspire & Guide You Sunday 11th February 2018
10:15am – Treat Yourself To Start The Day The Laughter Way Join Laughter Yoga It's Great, Feel Your Mood Be Uplifted It Is Just So Good For You for your Immune System So Top Up Here Today With The Well Factor It Really Helps To Clear The Blockages With Veerji Hasyananda
11:00am – Demonstration of Mediumship Connecting With Loved Ones –  Mark Aston
11:30am – Want to know more about Trinfinity8, it's really a must to try, and the opportunity is here this weekend this could be the healing remedy for you with Chris Quartermaine
12:00pm – Find Your Soul's Purpose With The Beautiful Colourful World of Aura Soma consultant With Susan Bailey
12:45pm – Grace Lockhart – An opportunity to engage with Heavenly energy, angels and experience their beautiful healing touch in your soul and body this is extremely powerful.
1:30pm – NEW ♥Galactic Star Heart™ Healing ♥Join Angelic Jeanette –♥ and discover this Powerful, Profound, Ancient, Life Transforming Galactic Star Heart™ healing energy which is a gift of ♥love♥ to humanity from our beloved Angels, Star Brothers and Sisters. Now is the time for healing Magic, Miracles and Manifestation. This talk and powerful Galactic Star Heart™ healing could seriously enhance your life on all levels. ♥Highly beneficial for all♥. Free Gift Voucher For All That Attend.
2:15pm – Dawn Murray – Dawn is an Essential Oil Educator, Success Coach and Holistic Therapist, who loves educating and empowering people to use essential oils, to improve their health and wellness, naturally! Essential Oils, a natural approach to health and wellness.
Join us and experience for yourself what everyone is talking about and learn how to support your families' health and wellness naturally with Pure Therapeutic Grade Essential Oils.
3:15pm –  a demonstration of clearing your soul pockets that block your life path and gives symptoms of ill-health. Tracy takes you through a technique that will change your life for the better. 1 lucky member of the audience will receive a free Angelic Affirmation Pack By Tracy Poskitt which has been written direct from spirit and works miracles for you from the 1st day you start working on it. Tracy's talks/workshops get full so get there early to avoid disappointment.
4:00pm – How Kind Is Kosmic Karma – Cause & Effect What Can We Learn From This Reading The Soul Signals Christopher Gilmore
5:00pm – Sky Heartsong – Animal Communication 101 Find out how Sky got started communicating with animals in 1999.  Learn what helps and hinders communication with animals and with guidance from Sky, give communication a try! (N.B : Bring a photo of your animal)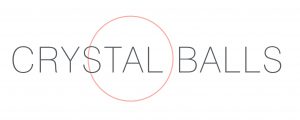 What's On The Davies Suite Upstairs – Sunday 11th February 2018 
11:00am – Try Tai Chi is a wholesome discipline for Mind, Body & Spirit. With Karen Davies –
Practising Tai Chi brings many benefits her Facebook Page
12:00pm – Crystal Bed Healing & Healing With John of God With Irma Ziolkowska
12:30pm – A Wonderful Insight Into The life Of A Medium – Suzanne Pott
1:00pm – Access Energetic Facelift Can Create A Youthful Face Body & More with Barbara
1:30pm – "Healing your Five Bodies with Ayurveda" With Peter Brown
2:30pm – Grace Lockhart – An opportunity to engage with Heavenly energy, angels and experience their beautiful healing touch in your soul and body this is extremely powerful.
3:30pm – Join Leigh Rebekha – Soul Architect – Soul Journey Workshop Assist Your Focus on Your Strengths Leigh Rebekha
4:00pm – TBC 
Advanced Ticket Prices  
Adult: £4.00 per day or £7.00 full weekend ticket (Sat & Sun).
Concession: £3.50 per day or £6.00 full weekend ticket (Sat & Sun).
Accompanied Children 15 years and under are free of charge.

Tickets purchased on the door, on the day incur an increase of £1 per ticket as advertised.

To purchase tickets in advance visit our dedicated online ticket store, CLICK HERE
or by contacting any of the following tourist information centres:
Congleton (01260 271095 or 387718)
Macclesfield (01625 378123).
Driving Directions
Stockport Masonic Guildhall is located on Wellington Road South (the main A6 road) which runs through the centre of Stockport and is only minutes from the M60 motorway.
We have extensive parking for in excess of 100 vehicles, the care of which is supervised by our Security Personnel whenever the building is in use, Please see map below.
Public Transport
We are situated on many major bus routes, notably the 192 route which runs between Manchester and Hazel Grove, and stops outside the Guildhall.
Stockport railway station is only a 5 minute walk away, Please see map below.