Stockport – 2nd /3rd September 2017

 Masonic Guildhall 169,Wellington Road South, Stockport, SK1 3UA ( FREE PARKING ) Opposite Stockport College – Close To Bus Stop & Train Station Event 10:00am – 5:00pm – Workshops – finish 6.00 pm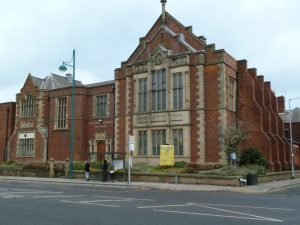 Stockport Mind Body Spirit Event,  is an excellent two-day MBS event, bringing to you the best in many aspects of mind-body and spirit , starting with laughter yoga in the performance area this is a brilliant way to start your day & attaining an immune boost, and so  uplifting, so join us in sharing this positivity.
This event endeavours to raise your spirits & lift your heart.
Designed to fully mesh with this genre, a great vibration, cultivated over a period of years bringing together like-minded people where you can feel at one, be at one, and just be imbued by the natural healing elements. 
50 + Exhibitors 36 + Talks & Two Workshops, In Two Workshop Areas All To Be Scheduled Soon & All Included In The Entrance. A Performance Area Too.
                                 Full details coming soon in the interim checkout the leaflet.