Stockport – 2nd /3rd September 2017
 Masonic Guildhall 169,Wellington Road South, Stockport, SK1 3UA ( FREE PARKING ) Opposite Stockport College – Close To Bus Stop & Train Station Event
10:00am – 5:00pm – Workshops – finish 6.00 pm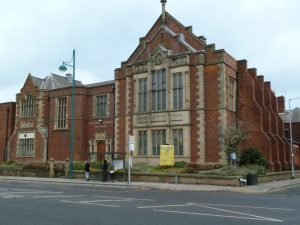 Stockport Mind Body Spirit Event,  is an excellent two-day MBS event, bringing to you the best in many aspects of mind-body and spirit , starting with laughter yoga in the performance area this is a brilliant way to start your day so start the day the laughter way attaining a much needed immune boost, it is  so  uplifting, so join us in sharing this positivity. 
This event endeavours to raise your spirits & lift your heart. Designed to fully mesh with this genre, a great vibration, cultivated over a period of years bringing together like-minded people where you can feel at one, be at one, and just be imbued by the natural healing elements. 
50 + Exhibitors 36 + Talks & Workshops Two Rooms Allocated Upstairs Via Lift
All Talks & Workshops Included In The Entrance. A Performance Area Too.
There is a Performance Where We Will Have Laughter Yoga, With Veerji Hasyananda , Iza Moon Songstress & Story Teller, Tai Chi, ( Sunday Only) & on Saturday Only at Midday we will have Crystal Chords Choir, which will really make the event rock.
The Harry Horn Suite Talks & Workshop & The Davies Suite Talks & Workshops 
50 + Exhibitors, international mediums such as Simon Goodfellow,  Stephanie J. King, Ali Mather, Shirley Rose, Leigh Rebekha, Mark Aston , Janey Hitchcock, Angela Welsh, Carol Anne, Jackie Townsend Leomoon Astrologer, Madame Maggie Palmist & Psychic Artist Kaye Anna Law. Also aura interpretation with Kevin Doe, if you have never have your aura picture done this is a great opportunity .

International healers such as Crystal Bed Healing From John of God,  Access The Bars™, Trance Healing, Intuitive Energy Healing, Pyramid Energy Healing,  Past Life Regression, Mer Healing , Aura Soma, Reiki With Heart Training , reflexology and Indian Head Massage and meet Animal Communicator & Healer Maureen Rolls who will be providing workshop both days.
Retailers – of Unique & High Vibrational Crystals, Gemstone Jewellery, Orgonite Pyramids, Selenite & Salt Lamps. Pagan Products,  Doterra Oils, Clothing, Incense, Drums, Flutes, Aloe Vera, Magnetix Health Jewellery, Tropic & many more unusual products in this Genre !!
Book Ahead Your Angelhair Strands or Spirit Strands you can have these done at the show with Flavia Kate Peters. They really do look great and can last for many weeks up to 8 weeks some people say. How good is that. There seems to be a real Angel theme in the workshop area on the Sunday so how lovely to have your hair done and come back for the workshops the next day the last day of the event . More Info Click here 
 Talks & Workshops To Inspire & Guide You Upstairs or Via Lift 
What's On Harry Horn Suite  – Saturday 2nd September 2017
Talks & Workshops To Inspire & Guide You Upstairs or Via Lift 
What's On The Davies Suite – Saturday 2nd September 2017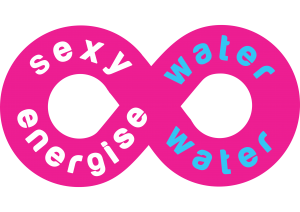 Talks & Workshops To Inspire & Guide You Upstairs or Via Lift 
What's On Harry Horn Suite  – Sunday 3rd September 2017
10:15am – 

What A Treat – Angel Meditation – This s a powerful and deep inner journey to invoke the archangels in order to receive healing , guidance, peace , clarity, and purpose. What a fantastic way to start your weekend with yourself  Flavia Kate Peters
11:00am – Sharing Messages From Loved Ones, Psychometry Too, With Leigh Rebekha
11:30am – Angels continuously function by your side, protecting, guiding, interacting and uplifting… Many more come forward to assist with daily tasks, depending on live focus and intention. Nothing is beyond your capability. Nothing holds you back. I will guide you further into this world to connect better with those working with you…Stephanie J. King 
12:15pm  – Access the bars, de-clutter the mind, the ultimate transformation in concentration we all need this with Barbara Louvrou
12:45pm  – Angel & Animal Communicator and Healer:
I have been able to communicate with animals all my life, and I have helped thousands of animals all around the world, being able to work from just a photograph enables me to gain access in to the animals energy, then I can talk to them give and receive vision also feel what they are feeling and then do distance healing on them. I am one of the Experts for Soul & Spirit Magazine, also I have been featured on Sky TV, BBC Radio Devon, National and local press. Maureen Rolls
 1:15pm – "Heaven is full of laughter!" These gleeful words were said in a dream to the author. More About ALIVE-ALIVE-O! or How to die laughing and survive! This is his new book –  Christopher Gilmore  
 2:00pm – Find Your Souls Purpose With The Beautiful Colourful World of Aura Soma consultants Emma Simmonds & Susan Bailey 
 2:30pm – Meditation With the Masters,Take this opportunity to forge a link with the Ascended Masters. Chakra breathing techniques and a meditation to bring in the energies of the Masters. Chakrascenion™ acts as a bridge between you and the Master.
 3:15pm – LET THE UNICORNS LEAD – Unicorn Energy Healing System 

Flavia Kate Peters

 4:00pm –  Green Beauty Revolution – Donna Eden Energy Medicine Practitioner, Taking Away With You 5 Minute Energy Medicine Kit With Lynn Sumner 
 4:30pm – 

What exactly is Trance Healing? How does it work? How does Trance Healing differ from other methods of healing? Is it for you? For more info visit 

Tim Doyle
 5:00pm

 

– Pyramid Energy Healing with

 

John Sargent.

 

Join this amazing journey, feel the energy, John has fostered this intuitive healing over the last 20 years, this is the final workshop here this weekend  what a brilliant way to end your Stockport Mind Body Spirit  experience , remember where you have heard about it first.
Talks & Workshops To Inspire & Guide You Upstairs or Via Lift 
What's On The Davies Suite – Sunday 3rd September 2017
11:00am – Try Tai Chi is a wholesome discipline for Mind, Body and Spirit. With Karen Davies – Practising Tai Chi brings many benefits:
Reduces stress

Improves health and well-being

Develops physical and mental strength

Speeds up the natural healing process

Promotes good postural awareness
Qualifications – Karen completed Jason Chan's Infinite Tai Chi Three Year Teacher Training Course. her Facebook Page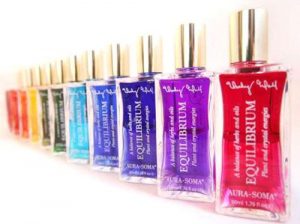 Advanced Ticket Prices :
Adult: £4.00 per day or £7.00 full weekend ticket (Sat & Sun).

Concession: £3.50 per day or £6.00 full weekend ticket (Sat & Sun).

Accompanied Children 15 years and under are free of charge.

Tickets purchased on the door, on the day incur an increase of £1 per ticket as advertised.

To purchase tickets in advance visit our dedicated online ticket store, CLICK HERE
or by contacting any of the following tourist information centre.
Congleton (01260 271095 or 387718)

Macclesfield (01625 378123).
Driving Directions
Stockport Masonic Guildhall is located on Wellington Road South (the main A6 road) which runs through the centre of Stockport and is only minutes from the M60 motorway.
We have extensive parking for in excess of 100 vehicles, the care of which is supervised by our Security Personnel whenever the building is in use, Please see map below.
Public Transport
We are situated on many major bus routes, notably the 192 route which runs between Manchester and Hazel Grove, and stops outside the Guildhall.
Stockport railway station is only a 5 minute walk away, Please see map below.