Stockport Demonstration Mediumship – Doors Open 7pm Tuesday 27th June 2017
Join us on this convivial evening where we will come together for a uplifting evening of mediumship , our intention is to make this a special event something that you will remember for its ability to embrace all of you with an incredible ambience that's why we put this special package, with lots of thought and planning so each person gets the most of this convivial evening.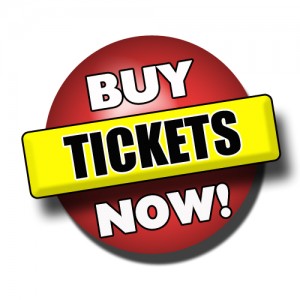 To purchase tickets in advance visit our dedicated online ticket store, CLICK HERE 
Evening Programme – Opening Songs Iza moon 7:30pm until 7:45pm Introduction to
Ali Mather – Demonstration of mediumship 7:45 until 8:30pm
Break 8:30pm until 8:45pm
Ali Mather – Demonstration of mediumship continues 8:45pm  
Iza Moon Closing Song Combined With Meditation
FREE PARKING – FREE RAFFLE ENTRY- FREE MAGAZINE
Ali Mather –  Mediumship Demonstration with the very delightful experienced and gifted medium, Ali has a very special gift of mediumship which will be delivered with a combination of compassion & humour.
You are guaranteed a night of emotion, fun and laughter. People come to these types of evenings for many reasons , evidence from the other side, this enables some resolution for a lot of people giving closure on the one hand yet a combination of opening and peace on the other, rest assured if you have never been to an event of this type before for a first experience this is the one.  sometimes the outcome can really help a person turn the corner, on that note I leave it with you.
Ali always tries to  ensure everyone receives a message but of course this is not guaranteed. We look forward to welcoming you to a night not to be missed.
Iza Moon – Her own personal,  spiritual journey has connected her more and more deeply to the Wonders of Mother Nature, Spirit and Universal Consciousness. The magic and mystery of this profound connection has been the primary inspiration for my Soul-Full Songs and Spoken Word.
Iza will carefully create and weave together evocative Songs and enchanting 
Spoken
 word, to
 take the listener on an empowering, healing journey toward an expanded state of consciousness and a deeper connection to All that Is…Food for the Soul, from my heart to yours!
It is my loving intention to encourage us to remember our passions and our dreams and rediscover the beauty and the power which lies within each and every one of us….
for we are all sparks from the same Divine Flame. So share in this unity and ignite your spark.
Also Delighted to Mention Caroline Checkett Will Be Joining Us From  Magnetix Wellness jewellery & accessories for ladies , gents and your pets !
Caroline has a wealth of knowledge about these products, she is passionate about them and there authenticity and would beable to answer any questions you have in this area
So if your interested in having a browse or purchase on your arrival or in the break etc feel free.
The beautiful jewellery collection comes from Germany and is made from Stainless steel .
Every piece contains a magnet and some pieces have copper too . The power of magnets.….
Magnetism is an ever present force that affects everything , everywhere including mankind, animals and the plant world.
Not all magnets are the same. Our jewellery and accessories are fitted with particularly durable neodymium magnets,which are amongst the strongest magnets in the world
Copper Is especially prized for its natural antibacterial and anti-inflammatory properties.The use and wearing of magnets & copper is nothing new. Their influence was recognised extremely early in human history, and their therapeutic properties were used for healing purposes.
Pre Christian civilisations , such as the Chinese and hieroglyphs from Ancient Egypt and Aristotle's records document magnetic healing procedures.
It is not only for aches and pains. Once you wear a magnet you become grounded and balanced and in line with the earths magnetic fields .
This can help with many things – joint pain , arthritis , migraines , breathing, sleeping and in general our wellbeing !
So not only does the jewellery collection look fantastic it does good too !
The schedule is below but because of the nature of the evening could change slightly
Evening Programme – Opening Songs Iza moon 7:30pm until 7:45pm Introduction to
Ali Mather – Demonstration of mediumship 7:45 until 8:30pm
Break 8:30pm until 8:45pm
Ali Mather – Demonstration of mediumship continues 8:45pm  
Iza Moon Closing Song Combined With Meditation
To purchase tickets in advance visit our dedicated online ticket store, CLICK HERE 
or telephone the Rosemary on 07828 187 468 to arrange from the 8th June onwards