June Meagher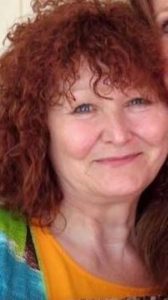 June Meagher
June has studied healing, meditation and various holistic modalities over 30 years and runs various courses and workshops around the country.
A past Trustee of the NFSH (Healing Trust), current Trustee and Tutor for BAHA accredited Peacehaven Healing Centre and Director of Sound4Healing, a charity that awards grants to those wishing to research sound healing.
June has developed various meditation techniques including one with the Koshi Wind chimes.  June recorded Journey of the Soul, a 7 track sound healing CD aimed at the chakras.  Love and compassion are at the basis of all June's teachings and is happy to acknowledge that she know a little about some things and absolutely nothing about most things.
She manages Healers & Therapists News (www.aamarhealing.co.uk) and runs its LinkedIn Group which has over 13,5000 members from across the globe.