Adora Health & Wellbeing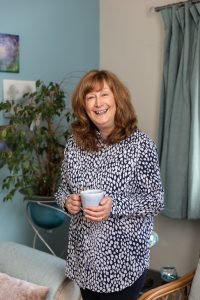 Anne – Marie Fuller From – Adora Health & Wellbeing  https://adorahealth.co.uk/
We specialise in issues around stress, anxiety, and depression. We strongly believe that after only a few sessions you will easily be able to adopt new skills, enabling you to get through these emotional challenges, which will then give you the confidence to break through old patterns and help you begin looking forward to a much brighter and positive future. I use talking therapies that I am qualified in such as Counselling and Listening, CBT, Mindfulness.
Life Coaching and Hypnotherapy and in any one session you are more than welcome to try Reiki or Ho-oponopono Energy re-balancing, of which will definitely enhance your session by providing a more Holistic approach."
Room 3 – Sat 2nd  Sun 3rd September 2023 Workshop Provider –
Ho'oponopono relies on four magic sentences. ' I am sorry. Please forgive me. I love you. Thankyou.
2:30pm – 3:10pm: (Both Days) 
Join Anne – Marie Fuller From Adora Health & Wellbeing – Ho'oponopono Relies On Four Magic Sentences. ' I am sorry. Please forgive me. I love you. Thankyou. The Intention Is Everything Behind This Beautiful & Ancient Mantra, Whatever You Focus This Weave Of 'Love' On Is Sent Or Received Immediately Anything Your Heart Truly Needs Is Sorted With The Highest Vibration…