Alison Clews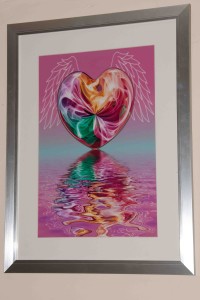 "Alison's purpose is to be a Wayshower to light the Divine Spark in everyone
and to bring forward an awareness of consciousness.
Much is written about raising awareness but it is time now to lead
the way and become a Wayshower through
Visual Awareness"
These beautifully inspired pictures are here to help you on your life's journey, with magnificent energy and colours they can take you to another place and time.
These pictures awaken your soul and breathe love into your heart, they are what the world has been waiting for, they are here to help the planet, to help us live from our hearts and help raise our consciousness to a higher level.
Some people connect with these pictures on a deep level and they are helping healers and those being healed in many different ways.
Would you like to live in a world filled with love – have a look through my gallery and feel inspired with these pictures….
"That are for this world, not of this world"
You can enjoy them for inspiration, healing, meditation or hang them on the walls in your homes, therapy/treatment rooms, spas, salons, hotels, offices, reception areas or any other corporate events.