Alison Farrall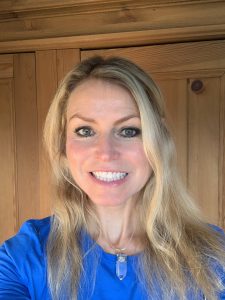 Alison Farrall Yoga and Pilates Teacher and Sports and Holistic Therapist with 18 years experience.
Alison has  a background in Sports Therapy and Pilates for rehabilitation.
She has practiced Yoga  for many years and studied a range of yoga disciplines including  a 3 year programme with the Comprehensive Yoga Fellowship and also a 200 hour Yoga teacher training programme in Kerala.
Her teaching reflects an appreciation of the variety of  yoga disciplines  and techniques she has learned.

She has extensive training in Pilates and sports therapy enabling her to focus on injury prevention and rehabilitation in her teaching.
Alison practices a wide range of holistic  and massage therapies including reiki and crystal healing and is also a qualified mindfulness teacher and hypnotherapist. Alison Farrall
Has Been Teaching Yoga , Pilates, for many years in Cheshire, & Staffordshire, if you wish to contact her about any of her classes or you would like her to provide a workshop for your group do not hesitate to give her a ring. 077759 938532
WORKSHOPS – ROOM 1

The Large Harry Horn Lodge – 4th 5th February 2023

11:00am – 11:45am – Join Yoga Workshop With Alison Farrall During this session we will  begin with energy clearing  and work through a series of gently flowing  Yoga Asanas to encourage a release of  stress and tension. Using a combination of breath and movement allowing us to expand into a place of ease, harmony and contentment. The practice will include a guided meditation to expand our awareness into releasing anything which is no longer serving us so that we can be open to giving and receiving love.
You will leave the session feeling lighter, refreshed and relaxed. (Same both days).