Andrea Constantine
Andrea Constantine – UK director of  More To Life Stockport  Workshop Entitled
'Rediscovering your Authentic Self'. Time TBC.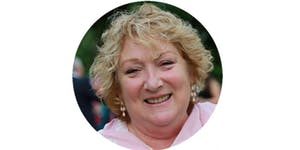 Ready for a breakthrough in your life?
The More To Life Weekend shows you what is really possible: 
• discover how to make creative choices in any given situation   
• uncover personal qualities you have but are not using
• connect with your feelings and experience emotional healing
• find compassion for those who need your help right now
• keep learning from life every day for the rest of your life

.
Like us on Facebook 
https://www.facebook.com/moretolife.org.uk
Follow us on Twitter 
 MTL_UK