Angela Hassall
Angela Hassall – Sound Healer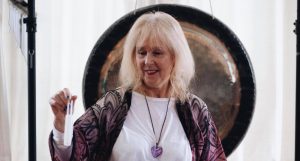 Angela Hassall has been working with the heavens and light beings since she was a small child ,during this life time Angela has grounded her purpose understanding that her role in this time is to support other light beings to recognise their role in and discover their role and purpose . Her journey has been long and very varied manifesting in many sacred places around the world using her voice and breath to magnetise the energy that we are now receiving in this life time working with the heart energy flowing to the earth at this time . https://angeladd142f.clickfunnels.com/landing-pagexr26ugup
She has been a business and personal coach for 40 years growing people and organisations empowering people to create and manifest themselves Within a happiness based business allowing people to work in the natural and bring abundance to every aspect of their lives.
During this time Angela has been using her gifts utilising her tools as a Reiki Master Kahuna Reiki master Intuitive Energy Healer Master Sound Healer Soul Midwife . Magnetising people with her her voice and sounds l just before lock down Angela and her life partner Wayne held a beautiful ceremony in Chester Cathedral for more than 100 souls who were beginning to awaken to the impact of sound frequency and vibration and are recommending that Journey on the 10th September 8th October 23rd November if you feel drawn to be included contact the booking office at Chester Cathedral .
Angela. Continues to bring messages from the light as we remember ourselves as 5th dimensional beings working with her husband and life partner Wayne through their Sound Healing Ceremonies creating an ever growing and thriving community who are awakening in this lifetime . sending love Angela Use what ever useful always difficult to condense a lifetime' work.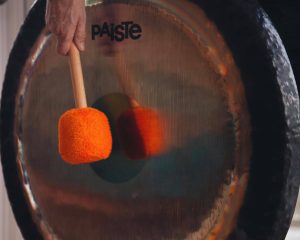 Sound is the most powerful of energy healing literally at our disposal with the human voice as the most powerful healer . Persian physicians were trained to sing to their patients . In Norse recent times there is a hospital in China where the health physicians come together and using a single sound to heal. These are aspects of our remembrance . Sound by passes distinctly different than music bypasses the inner ear and stimulates the vagus nerve the main cranial nerve in our bodies and our parasympathetic system fight or flight mechanism .Connecting to every aspect of bodies during a sound ceremony and its is indeed sacred honouring every aspect of who we are every atom every cell is re calibrated retuning back to perfection allowing ourselves to be renewed soothed . Sound healing will continue allowing you to feel happier calmer and more beautiful it is sent from our highest heart as blessed beings of the light .
I hope some or all of this is useful sending love my heart to your heart angela