Carole Pieters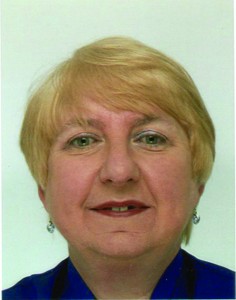 Carole Pieters Reiki Healer 
Reiki came into my life in 2000, I attended courses for carers at a local college, I met an holistic therapist, who was demonstrating hand massage on a lady with Raynaud's Disease which she gave Reiki before and after the treatment.
It was then that alarm bells started ringing in my head, I could not stop thinking about Reiki, and I went along to a local Reiki group, and experience reiki for the first time, and it changed my life ,and it can change yours!
My confidence went from strength to strength,I went on to achieve Reiki 1,2 &  Masters, developing me physically spiritually.
I continued my reiki journey for my own well being and my family and friends until meeting Rosemary, at events, my energies have grown and developed.
I have been on medium ship course to develops my spiritual abilities. I have been working with the Angel's  and using the angelic power and inspiration s to give healing Angelic reiki brings a gentle yet powerful healing to your body creating balance and harmony.
Contact Carole email relax-with-reiki@hotmail.co.uk 07970317639 Reiki Blessing
Join Caroles Workshop At 10:15am Sunday A Simple Yet Effective Angel Meditation