Cathy Knowles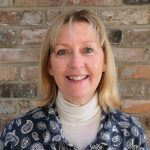 Meet Cathy Knowles
Has been a Holistic Therapist since 2006.
Also Cathy is a Trainer in The Balance Procedure (TBP) since 2010.
and will be doing a workshop both days on this subject.
Following training at The Christie Hospital and elsewhere Cathy specialises in Reflex Lymph Drainage to ease symptoms of lymphoedema, Limbic Reflexology for ME & Fibromyalgia, anxiety and depression and has many years of experience working with cancer patients and their families.
Through teaching TBP Cathy has witnessed amazing transformations in client's lives as they move towards conscious awareness.
A typical treatment with Cathy would incorporate reflexology, Reiki, essential oils and TBP.
Contact @BalanceMyBody on FB or Instagram or call 07780 604241
Workshops Downstairs Sunday Only 
2:15pm –

 

Join

 

Cathy Knowles 

Enabling You To Transform limiting thoughts and beliefs immediately with The Balance Procedure. So Positive Change is Possible its On The Horizon For You Progress Now 

FINISH 2:55pm Sunday Only