ChriSOULa Sirigou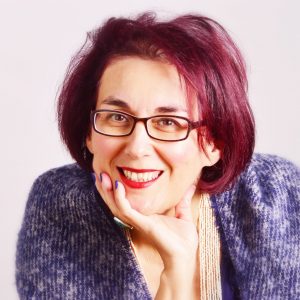 Extensive experience as a Modern Languages Teacher and seven years as a Colour Therapist and Heart IQ Coach has enabled ChriSOULa to develop so many strategies that have benefited children by increasing their level of confidence, building resilience, and recognising their own self-worth.
Now ChriSOULa has encapsulated these proven strategies into The 7 Step RAINBOW Method. This focuses on a programme of activities whose primary purpose is to help children and young people to be confident, happy individuals who have enhanced levels of self-esteem. Enabling them to cope effectively when faced with the inevitable pressures of their ever-changing lives.
In this talk you will hear more about how using colour psychology, natural aromas and a variety of materials can WHOLISTICALLY support good mental and emotional health in schools, at home, in the community and in the workplace.
Engaging children, educators and parents in this process creates a supportive framework that could be available 24/7, for a healthy, happy, successful life. What every child deserves.
Connect with ChriSOULa: Email: info@chrisoulasirigou.com Website: www.chrisoulasirigou.com
Workshop Both Days At Same Time Main Hall 
2:00pm Join The WHOLISTIC Love Enrichment Programme: teaching children, educators and parents how to choose love in any circumstance. The program focuses on four important character values – Courage, Gratitude, Forgiveness, and Compassion in Action – which cultivates optimism, resilience and personal responsibility. Included elements are colour psychology, natural aromas, mindfulness, HeartMath emotional intelligence, and more. by CLICK ChriSOULa Sirigou: Founder and Director