ChriSoula Sirigou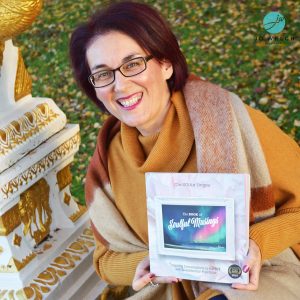 ChriSoula Sirigou – Colour Mirrors Reader & Numerologist
ChriSOULa will be offering colour and numerology readings throughout the two-day
Nantwich Mind Body and Spirit festival.
Booking in advance is essential. Message from our speaker, ChriSOULa Sirigou:
Telephone 07828 187 468 or email  rosiembs@gmail.com
DESIGNATED Extra Talks – Workshop Area  In The Main Hall
Talks Workshops To Inspire & Guide You 
12:00pm

 

Discover positive habits to help Nurture Emotional Support and Happiness in yourself and your children through the wisdom of Colour, the joy of Numerology and other wholistic modalities.

 FINISH 12:40pm Both Days 
Chrisoula Sirigou Nurturing our children's developing minds and support their emotional wellbeing and resilience for life through Colour and RAINBOW Magic.

Do you love Colour and believe in the magic and wonder of Rainbows? In this talk you will receive a short introduction about how using colour, light, natural aromas combined with mindfulness meditation can support good mental and emotional health as a WHOLE.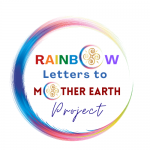 The talk includes a soothing guided "RAINBOW Magic" meditation in colour led by ChriSOULa Sirigou, colour psychologist specialising in the Colour Mirrors system; Founder and Director of WHOLISTIC LOVE Institute and RAINBOW Letters to Mother Earth Project.
I see everything and everyone on Mother Earth through the lens of Colour. I believe our children is our future. I believe in RAINBOW magic and new beginnings!
————————————————————————————————————————————–
Adding the depth of wisdom of Numerology, Natural Aromas, Heart Intelligence and other modalities in my work, I've created the WHOLISTIC LOVE development programme that helps support parents, teachers and anyone who cares for children and young people to see them as a WHOLE and to bring wholeness in our lives.
Through these innovative, educational programmes and the 7-Step RAINBOW Method, adults e.g. parents and teachers are guided to feel inspired to love themselves first, heal the "inner child" and traumas carried from childhood and past relationships (including ancestral healing) and then get to a place of acceptance of themselves and their children as multifaceted beings with abundance of potential, innate resilience, wisdom and beauty.
A huge part of WHOLISTIC LOVE is dedicated to help understand emotions through the lens of Colour, play, aromatherapy, artwork and storytelling. A great part of the educational work is facilitated by the RAINBOW Bears, RAINBOW Warrior Protectors, who teach children (and adults) what emotions and Chakras are through light-hearted mindfulness meditation. In a playful and non- threatening way, children learn the importance of emotional expression and how emotions can impact our emotional well-being and our whole expression mentally, physically, via our heart and spirit.
The Children's and Youth Movement and Project "RAINBOW Letters to Mother Earth" works very much in synergy with the mission and vision of WHOLISTIC LOVE.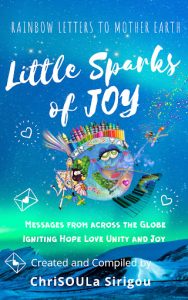 ChriSOULa is an award-winning author of "The Book of Soulful Musings" and her second
international anthology book "Little Sparks of JOY" is going to be published this November with a special in-person launch celebration at Churche's Mansion in Nantwich in support of RAINBOW
Letters to Mother Earth ,non for profit organisation, on a mission to honour young people's and elders' voices and dreams of how they want to see life and relationships evolving on our Planet. Connect with ChriSOULa and find out how you can get involved:
http://www.wholisticlove.org.uk/