Christian Jensen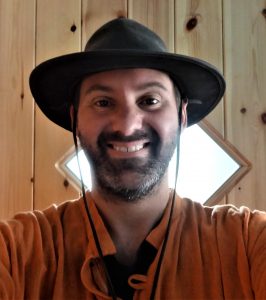 Christian Jensen Dip.MCMA, Sound Therapist and Reiki Practitioner
You can pre book your own one to one Sound – Bath Healing or Reiki
Telephone Rosemary on 07828 187468
In Room 1 The Harry Horn Lodge 
Workshop 10:00am – 11:00am Both Days 
During this session, as you settle down within the space, along with a variety of other instruments, the depth and gentle tones of the Singing Bowls and Hand-Pan will take you on a journey deep into relaxation, enabling you to rest, relax and release, cleanse your aura and balance your chakras.
A Sound-Bath is the perfect way to relax and rejuvenate by creating positive vibrations for the mind, body and soul, as you are taken deep into the 'Delta' brainwave frequency, where the most restorative form of healing can take place.
Himalayan Singing Bowl and Hand-pan Relaxation Native flutes and possibly didgeridoo, to lull attendees into a state of deep relaxation and healing through sound. https://www.soundjourneybychristian.co.uk/
A deep and powerful meditation and chakra healing with 432Hz Crystal Singing Bowls…
Description for the video……
.
Sit back, close your eyes and relax, take a deep breath and as you bring awareness to your mind and body, allow your muscles to begin to relax, while still concentrating on your breath, noticing this too, beginning to regulate. You will find as you begin to settle to the sounds of the 432Hz
Crystal Singing Bowls and the gentle, subtle sounds of the birds singing, imagine yourself sitting in the space, warm in the sunshine and just let go of all other thoughts around you, feel the stillness, and absorb the tranquil sounds, the deep meditative sounds. Notice yourself going deeper and deeper into that space of stillness, where you are able to totally relax, allowing time for the mind, body and soul to just be…….
---
'Tune in every Wednesday at 9pm, only on UKSerenityRadio, put your feet up, chill out and allow yourself to just be, as you are taken on a journey of deep relaxation, with a weekly Soundbath brought to you by SoundJourneybyChristian – Wellbeing through sound, vibration & energy'.
www.serenityradio.co.uk
---