Costa Lambrias
Costa Lambrias – Hypnotherapist ,Trainer & Author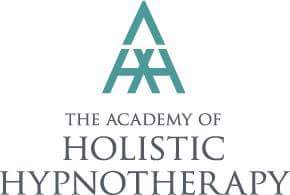 The Academy of Holistic Hypnotherapy (or Academy of Holistic Hypnotherapy)
Led by AHH Principal Costa Lambrias who pioneered Inner Child therapy in the UK in the early 1990s and whom the Independent on Sunday called "One of the 10 leading hypnotherapists in Britain", registration is now open for the nationally recognised and accredited Diploma Course in 2019. Please go to the website to read the amazing Testimonials
www.ahh-hypnotherapytraining.co.uk Over the course of 11 weekends from June to October, our highly acclaimed Course is designed to give absolute beginners the skills, knowledge and expertise to practise Hypnotherapy competently, ethically, professionally and extremely effectively!
Workshop Saturday 
12.15pm "Human Doing: The Importance of Good Self-Esteem"
Costa Lambrias, co-founder in 1997 of the UK's Hypnotherapy Association and Principal of the Academy of Holistic Hypnotherapy, is the UK pioneer in the early 1990s of inner child therapy and the UK's Self-Esteem Doctor™. In this practical audience inclusive Workshop Costa demonstrates how a negative thought can shut down your body and how a positive attitude can influence every aspect of your life. After experiencing the demo for yourself, you will never look at your thoughts in exactly the same way! Bring an open mind.
Workshop Sunday 
2.30pm "Human Being: How Raising Your Consciousness Can Impact on Your Every Interaction"
Costa Lambrias, pioneer of "Therapy with Consciousness!" in 1991, will demonstrate how connecting to Source can bypass negative mindsets, improve relationships (including with yourself and with the Universe), and bring about healing of long standing issues. A guided meditation is included which is guaranteed to blow your mind! After which, it's then your conscious choice to connect to your divinity at will. Bring an open heart.