Delphine Ryan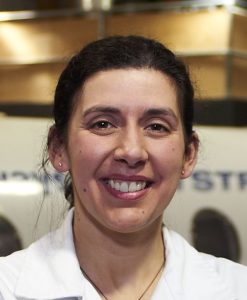 Delphine Ryan – Dianetics and Self-Analysis Practitioner
I divide my time between working as an engineer in the aerospace industry, and assisting individuals to overcome their fears (including panic attacks), insecurities, stress, painful losses, and life upsets by helping them get rid of their Reactive Mind through Dianetics therapy. For the past two decades, I have helped many people with hundreds of hours of Dianetics therapy under my belt.
It is a discovery of Dianetics that all of your painful experiences from the past are stored in a
previously unknown part of your mind – the Reactive Mind. It is the only source of your stress, unreasonable fears and insecurities. With this therapy, you can get rid of your Reactive Mind and take back control of your life.
Dianetics therapy can be done with a professional Dianetics practitioner, OR with another like-minded person on a student-learner basis in the comfort of your own home. If this is not available to you, you can start on your road to being 'reactive mind free' by following a structured process and workbook which is a 'light' Dianetics therapy called Self-Analysis and which you can do by yourself to tangible results in a very short space of time.  Very often, users find that by just reading the book Dianetics: The Modern Science of Mental Health, many of their questions about life and their behaviour are finally answered which in turn positively affect their life. And this is before engaging in any therapy!
During the fair, I will answer questions, test for stress, do short Self-Analysis in Dianetics demonstrations and will have on sale the Dianetics and Self-Analysis books as well as a selection of 'How-to' DVDs giving full instructions. I will also have other materials of interest for the more curious minds who may wish to find out more in their own time. Come and see for yourself how Dianetics could help you or someone you know.
Prices for the books and DVDs range from £13 to £19. I offer courses of Dianetics therapy sessions done over several evenings or a couple of weekends on a one-to-one basis in the Macclesfield area.