Dhyan Ji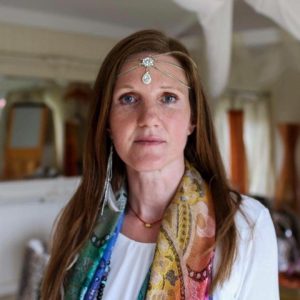 Dhyan Ji –
WORKSHOPS – ROOM 1
The Large Harry Horn Lodge – 4th 5th February 
Join the Darshan Healing & Blessing With Dhyan Ji will guide you through a healing meditation and Darshan blessing to ease you into your week. Dhyan's healing is powerful and can help ease and difficulties you are experiencing in your life.
Her Darshan can reduce anxiety, bring healing, blessings and bring a deeper peace to your mind and body. Dhyan will also share some words with us in Satsang. Dhyan Ji- offers one to one sessions, Darshan, Sessions include transference of energy that unlock Light codes of Awakening in your DNA cellular memory. " Awakening Love is what She does and what we are 'here' to Awaken to…" – Joelle K – Switzerland "
WHAT IS DARSHAN?  – Darshan, is a blessing and healing that works offering ancestral healing to the seven generations in your family. This is a relatively short process where I give you an energy transference and unlock the light codes of awakening in your DNA cell memory. It brings deep peace and relief from worry and stress and enhances the natural state of meditation. Darshan is a blessing of love and grace given through Dhyan Ji.
The benefits of Darshan and Satsang (community)
– A deeper understanding of your true nature
– Knowingness
– Relief from Anxiety
– A sudden and profound awakening
– Deep healing
– Emotional release
– A deep sense of peace
– An awareness of unity consciousness
– Lasting bliss and joyfulness
– A relief from stress
– A profound sense of peace
– Improved relationships
– A release from Karma
* All results may vary from person to person and are not guaranteed.
" I highly recommend – for those of you seeking help to deepen your Understanding of your Self; to work on a specific area of your life, to heal or to transform your inner realm – the Enlightened, Profound and Loving Guidance of Dhyan Ji.

Dhyan Ji is a Self realised Master, Mystic, Visionary, Pioneer and Teacher. Her life is Bhakti, she is devoted to the awakening, empowerment and encouragement of others. Dhyan is a bodhisattva, she is here on earth at this time to serve truth and assist in the awakening that is happening on the planet. She is a catalyst for change. Dhyan discovered meditation as a young child, living on Rajneeshpuram in Oregon with Osho. Dhyan shares her presence through her Darshan. All her work is a joyful and empowering celebration of truth and love. "
Are you ready to Wake Up?             
Awakening Love  
Dhyan Ji, Mystic, Spiritual Teacher, Events, Retreats. Meditation and Darshan  – Uk and Globally 
Email: Essencereiki@hotmail.com
Website: https://antarsukha.wordpress.com/
SourcetTv: http://source.tv/dhyan-prasada
LOVE️
PROSPERITY
JOY
LAUGHTER
PEACE☮️
CONNECTION