Infinite Sound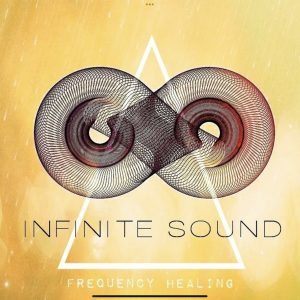 The Large Harry Horn Lodge – 4th 5th February 2023
Infinite Sound are a frequency healing duo, creating a harmony of sound through the balance and sensitivity of Masculine and Feminine energies.
Creating quantum frequency alignment for mind body and spirit through a deeply relaxing and healing range of sounds, including 432hz quartz crystal bowls, which include many # notes that rebalance the endocrine system, and align you to your earth & soul star chakra. Plus the zeal point (Mouth of God)
Gongs and Tibetan bowls that stimulate alpha and beta frequency waves in the brain, taking you into deep meditative states, and also releasing blockages in the energy body, and chemicals in the brain that heal. Voice and other instruments are woven into a mix of beautiful healing sounds that will take you on a healing journey very unique to you.
You will be held in a safe and nurturing space where you can fully surrender and receive exactly what you need. We look forward to taking you on an Infinite Sound Journey.
http://www.facebook.com/infinitesound.uk
Also, if you wish to book us for your event, small group, or one to one, please DM us for a chat.
With love and blessings Jazzalina & Veerji
Email veerji_h@yahoo.com