Jeanette Madeley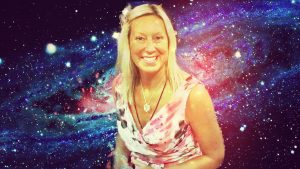 Jeanette Madeley – Founder of Angelic Ascension
Angelic Reiki Master Teacher, Ascension Healer, Angelic Higher Soul Readings/Past Life Readings, Past Life Regression, Future Life Progression, Animal Healer & Communicator, facilitator of a wide range of Workshops & Courses.Website: www.angelicascension.co.uk 
Jeanette is an International Motivational Speaker, Enlightened Channel for the Angelic Realms, Angelic Reiki Master Teacher, Psychic Medium and Spiritual Counsellor, Facilitator of Personal and Spiritual Development Workshops and Courses for Individuals, Groups and Corporate events. Angelic Reiki Ascension                                                                                                     Training, Healing for People and Animals, Psychic Readings/ Psychic Art are also available.
Treatments and Services available at the Show:
Multi-dimensional Angelic Reiki Ascension Healing, incorporating Crystal and Colour Therapy, a full 22 Chakra and Aura balance, and a down-pouring of Divine Higher Soul energy.
Past Life/Soul Healing.
Products:
Beautiful Angel Gifts, Crystals and Jewellery. Unique tools and gifts for health and well-being.
For more information on Stockport https://www.rosemarydouglas.com/stockport-10th-11th-february-2018-beta/
SATURDAY TALK  1:30pm  ♥HAVE YOU HEARD THE CALL OF THE ANGELS?♥ Free Gift Voucher for all who attend
Join Angelic Jeanette, International Angelic Reiki Master Teacher/ Master Healer to experience the absolute Honour, Blessing, Beauty and Joy of working with the Angelic Kingdom of Light.
Don't miss this opportunity to learn more about Angelic Reiki Ascension Healing and to strengthen and deepen your connection with your Angels. You will receive a beautiful Angelic Healing, including a powerful Higher Heart Attunement, a full Chakra and Aura Balance, and much more, through a Guided Meditation, Exclusively Channelled through Angelic Jeanette
Especially For You ♥ Q & A AT THE END, TIME PERMITTING ♥ HIGHLY BENEFICIAL FOR ALL ♥ MEDITATION AVAILABLE ON CD
Very much looking forward to meeting you and sharing the beautiful and powerful Angelic Reiki Ascension healing energy with you.
TALK – SUNDAY 1:30pm  ♥GALACTIC STAR HEART HEALING®♥
Join with Angelic Jeanette and discover this Powerful, Profound, Ancient, Life Transforming Galactic Star Heart™ healing energy which is a gift of ♥love♥ to humanity from our beloved Angels, Star Brothers and Sisters.
NOW IS THE TIME FOR HEALING, MAGIC, MIRACLES AND MANIFESTATION.
This Talk and Powerful Galactic Star Heart™ Ascension Healing Meditation could seriously enhance your life on all levels.
NOT TO BE MISSED.♥ HIGHLY BENEFICIAL FOR ALL ♥ Free Gift Voucher for all who attend
STAR HEALING MEDITATION AVAILABLE ON CD
Do you feel stuck, lost, lonely, not sure which path to take, need a top up of love/ healing energy, need a frequency upgrade ?
Do you wish to initiate or strengthen and deepen your connections with your Higher Self, Guides, Angels and Star Family?
Are you ready to receive the purest heart frequency upgrade of Love, Joy, Peace & Unity to help you heal and move forwards in all areas of your life?
Let us join together now in Love, Peace, Joy, Harmony and Grace and celebrate our Divinity
Love & Blessings. Jeanette ♥ xxx