John David Kirby
John David Kirby – Life Coach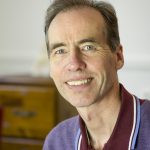 As a Coach I love helping people grow and live more empowering lives. In my experience this mind and body is only a small part of who I am. By tapping into the greater non-physical part of ourselves, sometimes referred to as the Higher Self, Soul or Inner Being, life takes on a whole new meaning and purpose.
My intention is to help you to become more aware of your higher purpose and how to live it in each and every moment. Your future plans are evaluated from a place of balance & alignment so they fall into place with ease and grace.
In addition I hold a safe and uplifting space in order for your self-unfolding to take place. No matter what you're going through or how bizarre the experiences we can explore what's going on and what it means to you.
What if each of us has a 'blueprint' which contains all that is needed for each of us to achieve our full potential? Now imagine yourself aligning with it so that your highest desires, plans and creativity come to fruition.
I have over 20 years experience on my "spiritual" journey. After attending many workshops I realise that all the answers are inside us. That's the secret! The question is, "Can you access the keys to unlock your full potential?"
A Testimonial -:
"I've spent a great amount of time over many years amongst life coaches and people who I see as great inspirers. I have met very few who take you deep into the core of your being in order to lift the barriers to a truly fulfilling and energised life…
John is one of these great Master Life Coaches and I am blessed to have been able to spend so much time in his presence.
If you're after a deep transformation that will lead to an enhanced quality of life then I would recommend John as your companion, as your coach."
Sajid – Business Consultant.