Kangen Water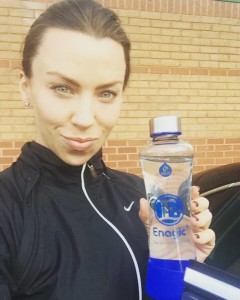 My name is Natalie Goddard. I am an independent Enagic®  Distributor with Kangen Water® .
Having discovered the wellness secrets of Kangen Water® it seems to me an exciting prospect to share this knowledge with as many people as possible.
I love the principle of providing healthy solutions for my family and friends as well as the many people I come in contact with across the internet.
If you wish to purchase your first and last (it will last a lifetime!) Enagic® Water Ionizer then get in touch and let's make it happen! Get in touch also if you wish to begin  a fantastic home business with Enagic® Kangen Water® – we will help you to achieve your financial goals as well as your wellness goals.
Natalie Goddard
Independent Enagic Kangen Water Distributor
Call or message : 07973 586958
International: +44 7973 586958
Email: kangenlifechange@gmail.com

Kangen Water® has the power and versatility to change lives inside and out in every home and business around the world. That's why Enagic® offers a diverse product line with a wide range of options to meet virtually EVERY need and budget.
I want to help YOU find the perfect machine for your household needs, the expected health benefits you are seeking, and budget! Please look over the information I've put together below, then give me a call so we can discuss which machine is perfect for you.