Karen Davies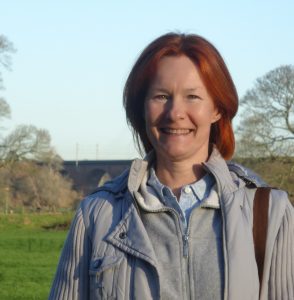 Karen Davies – Tai Chi Instructor
Tai Chi and Qigong are ancient Chinese health systems based on gentle movement,mindfulness and breathing. They are wholesome disciplines for the mind, body and spirit.
Chi energy (Qi) is a continuous flow of energy in the body, moving along pathways or energy channels through all the major organs in the body. When Qi is flowing freely through
these energy channels the body is balanced and healthy, improving the function of the
organs, the glands, the brain, the circulatory system, the lymphatic system, the
nervous system and strengthening the musculoskeletal system.
Tai Chi movement facilitates this flow of Qi through the body through a combination of
specific physical movements and postures, at the same time as engaging the mind in
developing our awareness of how the movements and postures are facilitating the Qi flow.
Combining the physical movement with focusing on the breathing also helps to relax
the mind leading to many other benefits such as relieving stress, lowering blood pressure
and improving the quality of sleep
In addition to the many health benefits for the mind and body, there is a meditative aspect
to Tai Chi and Qigong which can enable the practitioner to realise the true nature of
their being. Karen Davies is an experienced and qualified instructor. She has been teaching Tai Chi,
Qigong and Meditation in Cheshire since 2004.
She runs classes in Cheshire and Staffordshire including Holmes Chapel, Macclesfield,
Workshop Belmont Suite At 3:15pm – Try Tai Chi is a wholesome discipline for Mind, Body and Spirit. With Karen Davies – Practising Tai Chi brings many benefits:
Reduces stress

Improves health and well-being

Develops physical and mental strength

Speeds up the natural healing process

Promotes good postural awareness

Qualifications – Karen completed Jason Chan's Infinite Tai Chi Three Year Teacher Training Course. Please visit her Facebook Page