Mary Macauley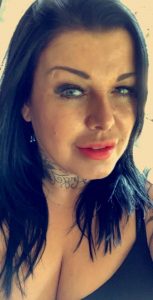 Mary Macauley  – Romany Fortune Teller Mary Macauley
Mary Can help guide you in all areas of your life ?
Love, Finances, Career ….. or maybe looking for guidance & answers ?
Maybe your feeling lost ?, confused ?or worried ? & overthinking?
Or having doubts on a relationship? Or Job?
I can help you! My intuitive skills range from
Clairvoyance, Mediumship, Tarot Reading, Crystal Ball & Psychometry ..
To name a few .. My down to earth direct fun approach will be
honest direct & true.
Having won award 2018 & number 1 out of many fantastic uk Mediums .
I have extensive Professional  knowledge & development from Sir Simon Goodfellow
Uk & International Best Uk Medium .