Nantwich – 26th & 27th October 2019
Nantwich is an absolutely beautiful historic town, if you have not visited you ought to. It is an atmospheric market town with lovely friendly people. It is a town with a great sense of community spirit which is an intrinsic part of its character.
The Venue for this Mind Body Spirit Event, Nantwich Civic Hall, is in an ideal position as it is in a central location for public transport with the bus station right next door to it and it is within walking distance of the train station.
Parking spaces at the venue and around the town, lots are free & certainly free on all car parks in Nantwich on Sunday The in-house café  is excellent value and quality and can be found in the main in the main hall where the whole event takes place.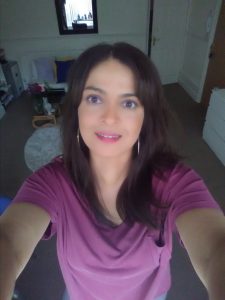 Kiran Essene – Workshop Both Days – Spiritual Sharing Circle
( This Workshop Needs To be Pre – Booked )
This is a spiritual sharing circle for people who are undergoing spiritual awakening or are interested in exploring their spirituality. The very nature of spirituality invites each one of us to take a deep look within ourselves. It is a place to connect with others on a spiritual level. It is a group session where you can share about your spiritual journeys, what you find inspiring, enjoyable, or what you find challenging. It is a place to meet similar individuals, thus providing support to all of you who are finding your spiritual path challenging or just wanting to share the wonderful experiences that you are witnessing, manifesting. it is also a place to share or celebrate your awakening journey's.