Nantwich – 26th & 27th October 2019
TICKETS FOR THIS SHOW ARE ON SALE NOW – HERE

Nantwich Civic Hall, Beam Street, Cheshire, CW5 5DG.
( Next To Bus Station & Only Short Walk From Train Station )
10:00 am – 5:00 pm Workshops Extend Until 6:00 pm
FREE MAGAZINE , FREE RAFFLE DRAW, FREE WORKSHOPS
Advanced Tickets : CLICK HERE
Nantwich is an absolutely beautiful historic town, if you have not visited you ought to. It is an atmospheric market town with lovely friendly people. It is a town with a great sense of community spirit which is an intrinsic part of its character.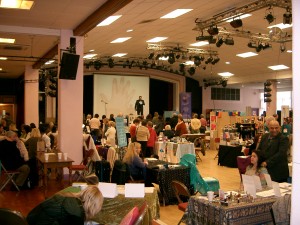 The Venue for this Mind Body Spirit Event, Nantwich Civic Hall, is in an ideal position as it is in a central location for public transport with the bus station right next door to it and it is within walking distance of the train station.
Parking spaces at the venue and around the town, lots are free & certainly free on all car parks on Sunday .The in-house café  is excellent value and quality and can be found in the main where the whole event takes place so its a really lovely social experience.
50 + Exhibitors 34 Inspirational Talks, Workshops & Demonstrations of Mediumship Scheduled & All Included in The Entrance Fee
Stage Demonstrations 1pm both days of Chen Style Tai Chi With Clive Howells Workshops Both Days Too.
International Mediums, Simon Goodfellow, David Traynor, Mark Aston, Shirley Rose, Lisa Perkins, Angela Welsh, Michelle Whyatt, Leigh Rebekha, Astrology with Jackie Townsend, Specialist Rune Reader is Alison Dean, Aura Soma, International Animal Communicator Sky Heartsong,.
Healers Including Homeopathy, with Julie Melbourne, Chakrascension ™ Accredited with the Federation Holistic Therapists &  Reiki with Alan Harris & Robert Nutt, Reflexology of hands, ears, face and feet with local reflexologist Rose Farr. Psychic Surgeon Janet Farnell available for 1 to 1 appointments as is Debbie Brown who is providing Sacred Activations which was started in 2012 when Tamra Oviatt, the founder, received the first Sacred Activation. This is one of the most powerful and transformational energy modalities available today and can be life-changing. Past Life Regression & Hypnotherapy with John Richardson, Aura Interpretation With Kevin Doe and much more.



Retailers of Unique Crystals, Orgonite Pyramids,  Beautiful Gemstone Jewellery, Magnetic Jewellery from Magnetix Wellness, Aromatherapy Oils, Aloe Vera Products, Tropic Beauty Products, Genuine Himalayan Salt Lamps, Inspirational Art By Julie Barnes, Chakra Inspired & Reiki Attuned Beautiful Coloured Glass Products From Janemadewithlove , Beautiful Italian Affordable Clothing, Buddhas many other unique products from this genre such as other unusual products, which make brilliant gifts, including meet the creator the artist whose inspiration for his Sacred Geometry models is drawn directly from the likes of Hermeticism and Platonism to name but a few Sean from reality woven will be delighted to talk to you about his inspirational concepts and so much more.. You Can Power your life with water  Alkaline water benefits also include boosting immunity meet the Kangen consultant find out more about the water you can drink.
Meet Zen Buddy Get the App, Get peace of mind, offers guided meditation sessions, soothing music, stories, a journal to reflect on your thoughts and enhance self-awareness, and an emotion tracker to help you monitor your progress. It also explains issues relating to stress, anxiety, depression and sleep through animations.
Meet The More To Life Team 'Providing Tools for life, to help change your life'. More To Life is a global educational non-profit devoted to fostering personal and social transformations by offering experiential courses to help awaken your unique power, purpose, and potential. Each course provides reality-based tools designed to activate and support your ongoing evolution, and deepen your ability to respond to the unexpected moments and unwanted curve balls that come your way – what we refer to as Lifeshocks.
A Brief Video of One of our Past Events
Two Workshops Areas – The Main Hall and Upstairs Room
Enjoy Enjoy Enjoy
Upstairs Talks & Workshops To Inspire & Guide You Saturday 26th October 2019 

DESIGNATED Extra Talks – Main Hall & Workshop Area: On Saturday 26th October 

Upstairs Talks & Workshops To Inspire & Guide You Sunday 27th October 2019 
DESIGNATED Extra Talks – Main Hall & Workshop Area: On Sunday 27th October 
11:00am – Learn More About Past Life Regression & Spiritual Connections Including John's Fascinating Demonstration Showing You Why Hypnosis Is Nothing To Fear, 

John Richardson

Has Been A Professional Stage and Clinical Hypnotherapist For Many Years and His Talks and Demonstrations are Packed With Information and Fun… Yes Fun You Will Soon See The Benefits of Hypnosis and How Hypnotherapy Can Help You …Yes YOU!!
12:00noon – SPIRITUAL PARENTING Sharing Inter-Generational Wisdom with Christopher Gilmore 
1:00pm – Spiritual Self-Healing Techniques that are simple and effective for anyone to practice. This is one of our most popular spiritual workshop topics that we have presented internationally and has helped many. You can see some of our published articles here: https://www.spiritualresearchfoundation.org/spiritual-healing/self-healing/ 
2:00pm – Find your souls purpose with Aura Soma consultants with Susan Bailey
2:45pm – Join

Christopher Quartermaine

  In a fun filled hands on practical demonstration of dowsing using rods and pendulums 
3:30pm –

Homeopathy For Life

With Julie Melbourne for more info on talk click the link
4:00pm – Clive Howell Observe & or Join In With This Graceful Uplifting Movement The Chen Style Tai Chi Workshop   

Advanced Ticket Prices:
Adult: £3.50 per day or £6.00 full weekend ticket (Sat & Sun).
Concession: £3.00 per day or £5.00 full weekend ticket (Sat & Sun).
Accompanied Children 15 years and under are free of charge. 
Tickets purchased on the door, on the day incur an increase of £1 per ticket as advertised.
To purchase tickets in advance visit our dedicated online ticket store, CLICK HERE or by contacting any of the following tourist information centre
Nantwich Tourist Information Centre (01270 303150). 
Congleton (01260 271095 or 387718).
Macclesfield (01625 378123).
Directions: 
Nantwich Civic Hall, Beam Street, Nantwich, Cheshire,  CW5 5DG Leave the M6 Motorway at Junction 16, at roundabout take the 1st exit onto the A500.
Continue through two roundabouts on the A500.
At the 3rd roundabout take the second exit on to the A51 (past Cheerbrook on the right) Continue through traffic lights for approximately one mile.
At roundabout go right 2nd exit then straight across next (Nantwich Vets on left) onto Millstone lane (B5074) to traffic lights.
At lights go left onto Beam Street.
At Bus station on the left take next left onto Market Street.
Civic Hall and car parking is within close proximity and behind the venue free parking all car parks on Sunday and many spaces on the road free all day just look for the signage.