Nantwich – 7th & 8th March 2020
Nantwich Civic Hall, Beam Street, Cheshire, CW5 5DG.
( Next To Bus Station & Only Short Walk From Train Station )
10:00 am – 5:00 pm Workshops Extend Until 6:00 pm
FREE MAGAZINE , FREE RAFFLE DRAW, FREE WORKSHOPS
To purchase tickets in advance visit our dedicated online ticket store,CLICK HERE
https://www.rosemarydouglas.com/subscribe/


Nantwich is an absolutely beautiful historic town, if you have not visited you ought to. It is an atmospheric market town with lovely friendly people. It is a town with a great sense of community spirit which is an intrinsic part of its character.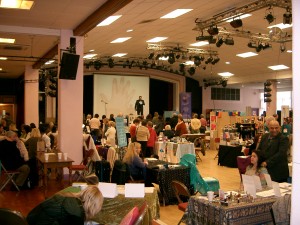 The Venue for this Mind Body Spirit Event, Nantwich Civic Hall, is in an ideal position as it is in a central location for public transport with the bus station right next door to it and it is within walking distance of the train station. Parking spaces at the venue and around the town, lots are free & certainly free on all car parks on Sunday .The in-house café  is excellent value and quality and can be found in the main hall where the whole event takes place.
Come along and join this uplifting social spiritual experience which this event endeavours to achieve by raising your spirits & lifting your heart.
33 + FREE Inspirational Talks Workshops & Demonstrations of Mediumship Included In The Entrance –
Stage Demonstrations 1pm both days of Chen Style Tai Chi With Clive Howells Workshops Both Days Too. Its an amazing graceful gentle movement that really is so beneficial.
50 + Exhibitors , Retailers, International Mediums such as Simon Goodfellow, David Traynor, Stephanie J. King,  Shirley Rose,  Angela Welsh, Michelle Whyatt, Lisa Perkins, Karen Tessa Edmond, Jackie O'Rourke, & Andrea Bittencourt, whilst Alison Dean Specialist Rune Reader is available for one to one consultations as is Kiran Essene Spiritual Esoteric Teacher. Or you may enjoy an Aura Soma consultation bringing that colour enhancement into your life. Maybe a mini Past Life Regression Session with Louise Amelia Rose. All appointments can be pre book with the organiser on 07828 187 468.

Meet The Healers Book A Treatment of Chakrascension TM with Alan Harrison & Robert Nutt this system is accredited through the FHT you can be introduced to this system by attending the workshop each day, also we have Sacred Activation with Debbie Brown Sacred Activation's are sent through connection to the highest level of pure unconditional love energy known as Source or Creator Energy. Traditional Reflexology, Indian Head Massage, Reiki, Talk To Law of Attraction Workshop Provider Julie Hayes , or have a homeopathy consultation with Julie Melbourne, you can talk  to Alexandra who is a qualified Craniosacral Therapist, she is also qualified in Meditation as well as Baby Massage and is a Yoga teacher. We have Health Coach Cressida Jayne Coaching and LIFE Explorer! ChriSOULa Sirigou The Golden Muse 
Meet The More To Life Team 'Providing Tools for life, to help change your life'. More To Life is a global educational non-profit devoted to fostering personal and social transformations by offering experiential courses to help awaken your unique power, purpose, and potential. Each course provides reality-based tools designed to activate and support your ongoing evolution, and deepen your ability to respond to the unexpected moments and unwanted curve balls that come your way – what we refer to as Lifeshocks.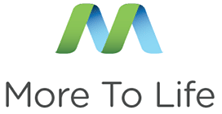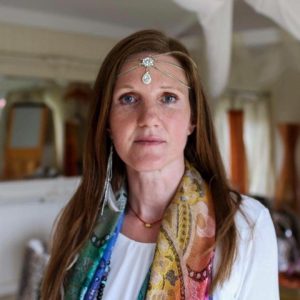 Workshop Both Days 2.45pm With Dhyan Ji's in Darshan, which is a blessing and healing that works offering ancestral healing to the seven generations in your family. This is a relatively short process where I give you an energy transference and unlock the light codes of awakening in your DNA cell memory. It brings deep peace and relief from worry and stress and enhances the natural state of meditation. Dhyan's Darshan is life changing for those that experience it. 
Dhyan Ji is a Self realised Master, Mystic, Visionary, Pioneer and Teacher. Her life is Bhakti, she is devoted to the awakening, empowerment and encouragement of others. Dhyan is a bodhisattva, she is here on earth at this time to serve truth and assist in the awakening that is happening on the planet. She is a catalyst for change. Dhyan discovered meditation as a young child, living on Rajneeshpuram in Oregon with Osho. Dhyan shares her presence through her Darshan. All her work is a joyful and empowering celebration of truth and love. "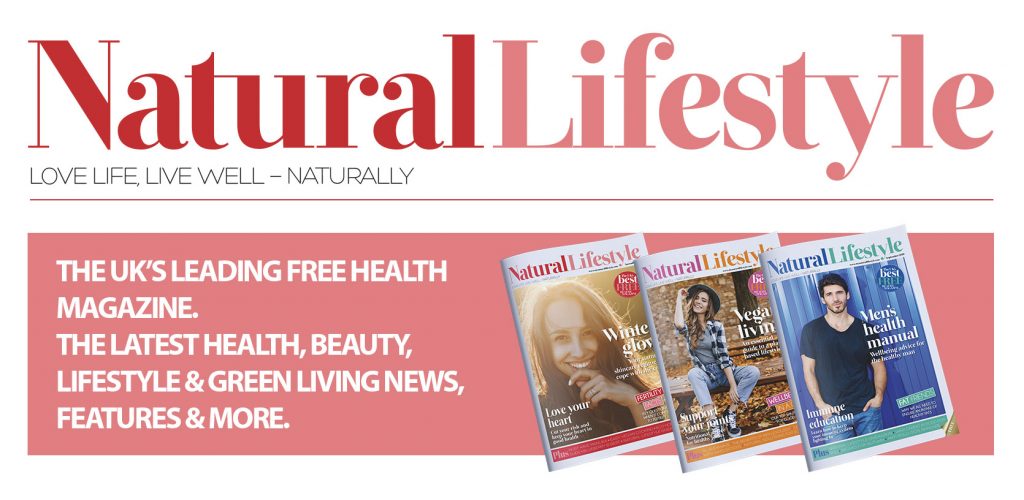 Retailers  Sacred Geometry Shapes By Reality Woven, Astral Orgonite Pyramids, Shungite Miracle Molecule, Pagan Products, Unique Crystals a vast array of Geodes, Tumblstones, Spheres, Sterling Silver Gemstone Jewellery and Gemstone Carvings and Specimens, Magnetix Wellness Jewellery, Crystal Bespoke Jewellery Made Just For You, Incense Burners, Aromatherapy Oils, Aloe Vera, Tropic, Salt Lamps, Selenite Lamps, Books, CDs, Shaz Marie Beautiful Pictures & Cards Inspirational Gifts, Beautiful Affordable Italian Clothing & so much more many unique products not available on the high street.

Upstairs Talks & Workshops To Inspire & Guide You Saturday 7th March 2020 
♥

10:15am Join

Julie Melbourne

homeopath and meditation teacher, The magic starts HERE…..with an uplifting meditation to align you to the Universal Life Force and to set your intention for making the most of what the weekend has to offer!

♥

11:00am Join

 

Lisa Perkins 

for 

her Insightful Personal Spiritual Journey Workshop.

11:45am Join

Alan Harrison & Robert Nutt From

Chakrascension TM

 

This Will Be An Introduction Into the Ascended Masters, The Chakras & How We Developed This System This Will Then Lead Beautifully Into A Themed Meditations eg Bringing Through Archangel Michael To cut The Negative Cords With his Sword Of Justice. Bringing Clarity & Healing.

12:30pm  Join

Kiran Essene

Spiritual Spiritual Awakening 

The consciousness evolution of humanity, why this is taking place? & How will this transform your life

 1:15pm Join Susan Bailey 

Find your soul's purpose with Aura Soma consultant 

 2:00pm 

Join

Julie Hayes

Law Of Attraction and You .Vision Board Magic ' Transformational Spiritual Life Coach In this workshop Julie will share powerful reasons why Vision Boards help you create the life you deserve .Giving insight dating back to the Mystery schools and sharing the latest scientific research supporting what the Ancients have always known. Every thought vibrates Every thought radiates Every thought attracts We are not limited, we are limitless !

2:45pm Join Dhyan Ji  Talk about Darshan, her life and a demonstration. www.awakeninglove.co.uk
3:45pm Join

Shaz Marie

–

On Angel's Wings

 –

In this fascinating talk you'll learn that Angels are all around you and have been with you throughout your life.  You will learn how to invite their loving help and guidance into your life and take part in a healing Angel Meditation which will leave you uplifted and feeling that you are indeed carried on Angels Wings. Shaz Marie has been working with the Angels for many years in a variety of ways and she combines the loving energy of the angels with the amazing healing power of Reiki in readings, drawings and messages.

4:30pm Join

♥

A dazzling demonstration of mediumship not to be missed with

 Simon Goodfellow
5:00pm Join

♥

Come see this entertaining 

Spirit Medium David Traynor

whose accurate demonstration of clairvoyance combines with Spirit Communication, over shadowment with Psychic Art, humour and compassion a great way of upliftment to end your Nantwich Civic Hall – Mind Body Spirit Experience and you will then always come back for more

♥

DESIGNATED Main Hall Area Talks Workshop Demos On Saturday 7th March 2020

11:00am Join Alison Dean 

Runes are like learning a language and takes time to learn so I want to start your journey with runes. The first thing is to: more info Click the name.

12:00pm Join

 

Homeopathy For Life

With Julie Melbourne for more info on talk click the link

12:30pm Join Christopher Gilmore 

LOOKING FOR YOUR HIGHER SELF ON CREATIVE PHILOSOPHY

–

On Message & Mission? Cradle To Grave .

  1:30pm Join

Oraphim's Talk With Cassie

SHUNGITE emits:

T

he Nobel Prize winning 'fullerene' molecule, come and hear why we call it 'The Miracle Molecule' and learn how & why using shungite water for drinking, cooking, bathing is so beneficial and cost effective (it clears chlorine, toxins, bacteria, it restructures, removes free radicals, remineralises, lowers the surface tension for better hydration and cellular cleansings & adds healing fullerenes) 

With science backing up our experiences with shungite, we help you understand how to use Shungite for reversing the electromagnetic fields in the home environment & on mobile devices, and it's super easy with Oraphims Shungite Stickers and Beautiful jewellery & Pyramids too!

With shungite being the gateway for healing energy, we have a rapid repair Balm and Soap plus visit our stall to have your own personal shungite quantum energy experience..we'll show you how!

2:00pm

Join

The 

WHOLISTIC Love Enrichment Programme:

 

teaching children, educators and parents how to choose love in any circumstance. The program focuses on four important character values – Courage, Gratitude, Forgiveness, and Compassion in Action – which cultivates optimism, resilience and personal responsibility. Included elements are colour psychology, natural aromas, mindfulness, HeartMath emotional intelligence, and more. by

CLICK

ChriSOULa Sirigou: Founder and Director
For more info CLICK HERE Will Be Live soon .ChriSOULa Sirigou: To Full Info On Workshop Etc
3:00pm Join

Clive Howell

Observe & or Join In With This Graceful  Uplifting Movement The Chen Style Tai Chi Workshop 

4:00pm Join Simply Achieving Wellness.

Alexandra

Lomas, Wonder of Wellness

We teach people about the overuse & overload of everyday toxins. When an individual reaches overload the body expresses this as chronic inflammation and systemic conditions such as chronic fatigue, hormone imbalances, migraine, insomnia. So, Sebastian will show you how to remove these toxins & to replace them with natural alternatives that do not cause damage but instead enhance your health.
Upstairs Talks & Workshops To Inspire & Guide You Sunday 8th March 2020 
10:15am

 

–

 

♥

 

Opening Meditation Saturday Stepping Into Your Beautiful

♥


How many hats to do wear? How many personas? How often do you swing between Adult and Child, Leader, Follower, Teacher, Authority or Rebel? How often do you sell yourself short or put your own needs at the back of a long endless queue? But today is not the day for any of those things. Today is all about you. Top up your batteries; take time out to just be. Step into the full spectrum of the beauty, magic and power that's truthfully representative of you. Join the captivating presence of International Best Selling Author – Trance Medium – Reader – Healer – Soulpreneur (™) – Stephanie J. King in this brilliant way to kick start your day & attain positivity, which is essential for wellbeing and growth.
11:00am Join Shirley Rose 

Demonstration of Mediumship Bringing Loved ones Through Connecting With You.

11:30am Join

 

Alan Harrison & Robert Nutt From 

Chakrascension TM  

This Will Be An Introduction Into the Ascended Masters, The Chakras & How We Developed This System This Will Then Lead Beautifully Into A Themed Meditations eg Bringing Through Archangel Michael To cut The Negative Cords With his Sword Of Justice. Bringing Clarity & Healing.

12:30pm  Join

 

Kiran Essene Spiritual Spiritual Awakening The consciousness evolution of humanity, why this is taking place? & How will this transform your life
 1:15pm Join

 

Susan Bailey

 

Find your soul's purpose with Aura Soma consultant 

 2:00pm 

 

Join

 

Julie Hayes 

Law Of Attraction and You .Vision Board Magic ' Transformational Spiritual Life Coach In this workshop Julie will share powerful reasons why Vision Boards help you create the life you deserve .Giving insight dating back to the Mystery schools and sharing the latest scientific research supporting what the Ancients have always known. Every thought vibrates Every thought radiates Every thought attracts We are not limited, we are limitless !

2:45pm

 

Join Dhyan Ji  Talk about Darshan, her life and a demonstration. www.awakeninglove.co.uk
3:45pm Join

Shaz Marie

–

On Angel's Wings

 –

 

In this fascinating talk you'll learn that Angels are all around you and have been with you throughout your life.  You will learn how to invite their loving help and guidance into your life and take part in a healing Angel Meditation which will leave you uplifted and feeling that you are indeed carried on Angels Wings. Shaz Marie has been working with the Angels for many years in a variety of ways and she combines the loving energy of the angels with the amazing healing power of Reiki in readings, drawings and messages.

4:30pm Join

 

Homeopathy For Life

With Julie Melbourne for more info on talk click the link

5:00pm Join

♥

Come see this entertaining 

Spirit Medium David Traynor

whose accurate demonstration of clairvoyance combines with Spirit Communication, over shadowment with Psychic Art, humour and compassion a great way of upliftment to end your Nantwich Civic Hall – Mind Body Spirit Experience and you will then always come back for more

♥
DESIGNATED Main Hall Area Talks Workshop Demos On Sunday 8th March 2020