Nantwich Civic Hall 29th & 30th October 2022
---

Nantwich Civic Hall, Beam Street, Cheshire, CW5 5DG.
( Next To Bus Station & Only Short Walk From Train Station )
10:00 am – 5:00 pm Workshops Finish 5:00 pm
 FREE WORKSHOPS
To purchase tickets in advance visit our dedicated online ticket store CLICK HERE
https://www.rosemarydouglas.com/subscribe/ 
---
Nantwich is an absolutely beautiful historic town, if you have not visited you ought to. Its an  awesome lively market town, which opens early, often there is something on in the centre square, this particular weekend is the monthly farmers market on the Saturday. It is a town with a great sense of community spirit which is an intrinsic part of its character. We look forward to giving you a warm welcome you to this spacious atmospheric town and event.
Our Nantwich MBS Event Has Been Serving The Community For The Past 15 years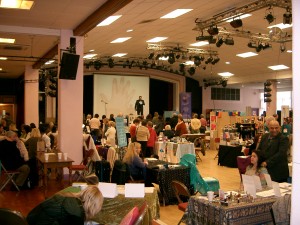 The Venue Nantwich Civic Hall, for this Mind Body Spirit Event, is a brilliant venue as it a spacious environment which is favourable for the times we are in. It is in an ideal position as it is in a central location for public transport with the bus station at the entrance to the hall and it is within short walking distance of the train station. The in-house café  is excellent value and quality this can be found in the main hall where the event takes place. Come along and join this uplifting social spiritual experience this event endeavours to achieve raising your spirits & lifting your heart. This joyous occasion consists of the following.
26 + FREE Inspirational Talks Workshops & Demonstrations of Mediumship Scheduled Below
Stage Demonstration 1pm Both Days of Chen Style Tai Chi & Workshop Both Days At 4:15 pm
Stage Demonstration 12pm Aerial Yoga Both Days Lisa Matthews & Yoga Workshop Both At 3:15 pm
International Mediums, Including Simon Goodfellow, Clairvoyant Medium Shirley Rose, The Gentle Messenger Kevin Powell, Psychic Medium Marie De Rosa, Spirit Medium, Psychic Tarot Angela Welsh, Spiritual Medium Michelle Whyatt, Spirit Medium Karen Tessa Edmond, Past Life Regression & Hypnotherapist also Spiritual  Medium John Richardson, Aura Photographer & Aura Reader From The York Post, Numerologist & Colour Mirrors Reader & Healer ChriSoula Sirigou. You Can Pre Plan Your Day By Booking Your Appointments In Advance on 07828 187 468 or email the organiser rosiembs@gmail.com
ChriSoula Sirigou Will Also Be Doing Rainbow Letters to Mother earth. 
Complementary Therapists To Promote Health Including Opening Sound Healing Meditation Workshop With Melisa Karasu, Homeopathy, with Julie Melbourne, Chakrascension™, with Alan Harris & Robert Nutt, Darshan Healing & Blessings with Dhyan Ji, Reflexology, Reiki, Indian Head, The Balance Procedure, with Cathy Knowles, Holographic Energetic Healing With Light Language Activation With Felix Hyde, Pyramid Energy Healing With Tuning Forks & Reiki With Sam Thirling from Aura Acoustics, also Master Acupuncturist, Herbalist, Naturopath, Bioresonace Kosmed, Rife, & Vega- Expert Practitioner Stephen MacAllan, Which you can experience at the event, & Angels Of Transformation Healing With Parveen Smith.
Retailers – There will be Crystals Galore, Unique Hand Picked Crystals, Geode Crystals, Crystal Balls, Rough & Polished Stones, Precious & Semi Precious Stones, Interesting Minerals, Hanging Crystals, Dowsing Crystals, Fossils, Gemstone Sterling Silver Jewellery, Beautiful Bespoke Crystal Gemstone, Rose Quartz Crystal Lamps, Astral Orgonite Pyramids, Oraphim Shungite EMF Protection Otherwise Known As The Miracle Molecule, Incense Sticks, New Book Stall, CDs, Angel Products, Aromatherapy Oils, CDs, Tarot & Angel Cards, Essences, Candles, Soaps, Wiccan Products, Fair Trade, Shamanic Products & Many Other Unique Products Not Available On The High Street. We Have Local Charity Cafo Will Be With Us Too Cheshire Animal Fundraising Organisation They Will Be Holding a Raffle. Also Sonnet Radio Are Supporting Our Event Which Is Great.
Brown's Gas (AKA.HydrOxy or HHO) Simply Explained
The human body is made up of approximately 62% hydrogen, 24% oxygen, 12% carbon and 2% everything else (by atomic volume). Hydrogen can therefore be regarded as our most important macro-nutrient. We may often supplement with vitamins and minerals etc which are micro-nutrients when compared to hydrogen.We normally get hydrogen from foods we eat. However so-called modern living and
food sources, and medical-pharmaceutical interventions, has potentially reduced many people's abilities to produced hydrogen in their digestive systems. Consequently, many people are not producing enough hydrogen to be healthy. They are literally de-
hydrated…and this cannot be simply remedied by drinking ground water.  

The Benefits Of Supplementing With Molecular Hydrogen have been studied extensively. It is said to positively increase an individual's energy levels and much more. Research also claims that supplemented hydrogen can contribute to the reduction of oxidative
stress and inflammation, which are associated with rapid aging, cancers and other associated diseases. Brown's gas generating machines are purpose built to externally supply the body with molecular hydrogen where it is deficient. Brown's gas can be supplemented through
breathing, drinking and specifically targeted topically. It is recommended a few minutes three times a day to start with, then developed over time to the point you should be able to breathe as much as you wish. Hydrogen is non-toxic, so there is no limit, and once one's blood is saturated with hydrogen, you exhale as much as you inhale…a state of homeostasis is achieved. Attend The Talk Both Days Time TBC
You can pre-book your appointments.
This is designed so your scheduled at a specific time with the specific person you want to see.
You can either email or telephone them. All information can be found via their picture tile on the Home Page.
You can also text Rosemary Douglas on 07828 187 468 or visit https://www.rosemarydouglas.com/appointments/
---
WORKSHOPS UPSTAIRS 
Enjoy Enjoy Enjoy 
      Upstairs Talks & Workshops  To Inspire & Guide You Via Lift or stairs
Saturday 29th & Sunday 30th October  2022
10:00am – 10:45am –

Crystal Bowl Sound Healing Bath Meditation Journey

with Melisa Karasu (Same both days).
11:00am – 11:45am

–

Join

Nicola Neal 'Be your own medium' Open Circle (Same both days).


Mediumship is the age-old gift of being the conduit between the physical and non-physical worlds

with every medium being a psychic but not every psychic is a medium.
Psychic or medium, everyone has a guide that has been with them all throughout their lives often presenting as an imaginary childhood friend and then growing into adulthood together.
Their role is to guide, support and protect without influencing, leaving the gift of free will choice to the individual.
It is through our free will choice that we have our life experiences. Our loved ones walk closest to us, especially during times of great need. It is common that when

someone dear to us passes over, we start to experience unusual events/phenomena around us, which can be a challenge to make sense of.


Through meditation, this session is aimed at connecting with your guides and reconnecting with loved ones to see what pearls of wisdom they have, reassuring that they still walk by your side.


Suitable for all levels of experience.




N:B.

Kindly note the door will be closes 10 minutes before the session starts therefore no admission will be made after this time.

12:pm – 12:40pm –

Join Kevin Powell the Gentle Messenger Presenting Introduction Into Spiritual Awakening (Saturday Only).

12:pm – 12:40pm –

Join 

 

Shirley Rose 

 

Demo of Mediumship Bringing Loved ones Through Connecting With You

(Sunday Only).

12:45pm -1:25pm –

Oraphim's

♥

Talk With Cassie

SHUNGITE emits:

The Nobel Prize winning 'fullerene' molecule, come and hear why we call it 'The Miracle Molecule' and learn how & why using shungite water for drinking, cooking, bathing is so beneficial and cost effective (it clears chlorine, toxins, bacteria, it restructures, removes free radicals, remineraliser, lowers the surface tension for better hydration and cellular cleansings & adds healing fullerenes) With science backing up our experiences with shungite, we help you understand how to use Shungite for reversing the electromagnetic fields in the home environment & on mobile devices, and it's super easy with Oraphims Shungite Stickers and Beautiful jewellery & Pyramids too! With shungite being the gateway for healing energy, we have a rapid repair Balm and Soap plus visit our stall to have your own personal shungite quantum energy experience. We'll show you how!

(Same both days).
1:30pm – 2.10pm – Join Stephen MacAllan Bio Resonance Expert Covering Vega Testing, Rife Treatments , & Kosmed Healing Absolutely Fascinating Subject To find out How Beneficial These Can Be For Your Health  (Same both days).

2:15pm – 2:55pm –

Join

Alan Harrison & Robert Nutt from

Chakrascension TM.
This will be an introduction into the Ascended Masters, The Chakras & How They developed This System.
This Will Then Lead Beautifully Into Themed Meditations E.G. Bringing Through Archangel Michael To Cut The Negative Cords With His Sword of Justice, Bringing Clarity & Healing (Same both days).

3:00pm -3:40pm – 

Join Felix Hyde

Holographic Healing & Light Language – understanding the holographic fields and how to heal through them with the use of energetic streaming and Light language, what is it, and how do we speak it

(Same both days).

3:45pm – 4:25pm-Join

Adrian From Angels Breath.

This will be an interactive workshop.
Adrian will have his Oxy-Hydrogen or Brown's Gas Machine With Him.
This Is A Incredible "Oxy – Hydrogen Generator" Creates Structured & Energised Exotic Water which produces gas of 30% Hydrogen and 70% Oxygen. This is innovative technology at it's best, it has many Healing Benefits. To learn more about this fascinating product join this Question & Answer session ((Same both days).

4:30pm

–

5:00pm-

A Dazzling joint demonstration of mediumship with 

Simon Goodfellow

this is not to be missed (Saturday Only )

4:30pm

–

5:00pm- 
---
WORKSHOP AREA  IN THE MAIN HALL
DESIGNATED Extra Talks – Workshop Area  In The Main Hall
♥
Talks Workshops To Inspire & Guide You Saturday 29th & 30th October 2022

♥
10:30am – Join

Julie Melbourne

homeopath and meditation teacher, The magic starts HERE…..with an uplifting meditation to align you to the Universal Life Force and to set your intention for making the most of what the weekend has to offer! ♥


FINISH 11:10am Both Days 

11:15am – Join the Darshan healing circle on Dhyan Ji.will guide you through a healing meditation and Darshan blessing to ease you into your week. Dhyan's healing is powerful and can help ease and difficulties you are experiencing in your life.

Her Darshan can reduce anxiety, bring healing, blessings and bring a deeper peace to your mind and body. Dhyan will also share some words with us in Satsang.

FINISH 11:55am Both Days 

12:00pm 
12:45pm 
1:30pm
2:15pm 
3:00pm
4:00pm
---
Advanced Ticket Prices   Adult: £4.00 per day or £7.00 full weekend ticket (Sat & Sun). Accompanied Children 15 years and under are free of charge. Tickets purchased on the door, on the day incur an increase of £1 per ticket as advertised. Cash and Card Payments Taken On The Door To purchase tickets in advance visit our dedicated online ticket store, CLICK HERE
You Can Also Go Into Nantwich Civic Hall – Buy Them Personally At The Front Desk Opening  Monday To Friday 9am until4:30pm
Directions:  Nantwich Civic Hall, Beam Street, Nantwich, Cheshire,  CW5 5DG Leave the M6 Motorway at Junction 16, at roundabout take the 1st exit onto the A500. Continue through two roundabouts on the A500. At the 3rd roundabout take the second exit on to the A51 (past Cheerbrook on the right) Continue through traffic lights for approximately one mile. At roundabout go right 2nd exit then straight across next (Nantwich Vets on left) onto Millstone lane (B5074) to traffic lights. At lights go left onto Beam Street. At Bus station on the left take next left onto Market Street. Civic Hall and car parking is within close proximity and behind the venue which is pay and display there is however lots of  free parking in the area, all council car parks on Sunday at the moment and many spaces on the road free all day just look for the signage and adhere to it. Wall Street Car Park Is Free after 3pm Weekdays & Saturday and free all day Sunday. Click the link for full update. Car Parks in Nantwich Cheshire – Cheshire East Council