Nantwich Civic Hall 30th & 31st October 2021

Nantwich Civic Hall, Beam Street, Cheshire, CW5 5DG.
( Next To Bus Station & Only Short Walk From Train Station )
10:00 am – 5:00 pm Workshops Extend Until 6:00 pm
 FREE WORKSHOPS
To purchase tickets in advance visit our dedicated online ticket store ,CLICK HERE
https://www.rosemarydouglas.com/subscribe/ 
Nantwich is an absolutely beautiful historic town, if you have not visited you ought to. It is an atmospheric market town with lovely friendly people. It is a town with a great sense of community spirit which is an intrinsic part of its character.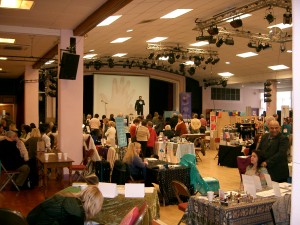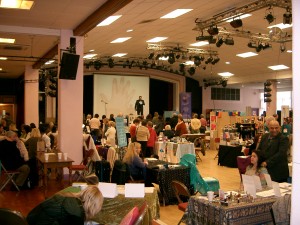 The Venue for this Mind Body Spirit Event, Nantwich Civic Hall, is in an ideal position as it is in a central location for public transport with the bus station right next door to it and it is within walking distance of the train station. Parking spaces at the venue and around the town, lots are free & certainly free on all car parks on Sunday .The in-house café  is excellent value and quality and can be found in the main hall where the whole event takes place. Come along and join this uplifting social spiritual experience which this event endeavours to achieve by raising your spirits & lifting your heart.
Many FREE Inspirational Talks Workshops & Demonstrations of Mediumship
Stage Demonstrations 1pm Both Days of Chen Style Tai Chi.
International Mediums, Tarot & Palmistry Readers Including Simon Goodfellow, Stephanie J. King, Shirley Rose, Lisa Perkins, Angela Welsh, Michelle Whyatt, Andrea Bittencourt, Karen Tessa Edmond & Specialist Rune Reader Alison Dean. Oracle & Moon Reader Julie Critchley, John Richardson Past Life Regression & Hypnotherapist. Numerologist & Colour Mirrors Reader & Healer ChriSoula Sirigou.
Who Will Also Be Doing Rainbow Letters to Mother earth.
Complementary Therapists To Promote Health Including Homeopathy, with Julie Melbourne, Chakrascension™, Reiki, Reflexology & others.
Retailers of Shungite AKA as The Miracle Molecule With EMF Protection, Wonderful Unique Hand Picked Crystals, Fossils, Geodes, Tumble stones,  Astral Orgonite Pyramids, Gemstone Jewellery, Bespoke Crystal Jewellery, Reality Woven Sacred Geometry, Taurus Tells Retail Products, Aromatherapy Oils, Tropic Beauty Products, Wall Hangings, Yoga Cushions, Genuine Himalayan Salt Lamps, CDs, Books, Beautiful Italian Affordable Clothing, Buddhas many other unique products
Workshops Start With Opening Meditation 10:15am Saturday Julie Melbourne
Workshops Start With Opening Meditation 10:15am Sunday Stephanie J. King & continue throughout until the
Final Workshop 5pm – 6pm With Renowned Sound Healer, Sounds For Healing Angela Hassall
FULL DETAILS OF TALKS WORKSHOPS PRESENTATIONS TO BE UPDATED SOON