Patricia O'Toole
Patricia O'Toole – Author of Call of An Angel 
Patricia O'Toole is coming all the way from Ireland and will be offering her book and book signing , and Angel healing form a chair .
Also providing an interactive workshop both days – title, "How to give and receive angelic energy' An interactive workshop
demonstrating how we can all reach the angels and feel their presence.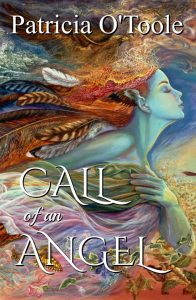 Call of an Angel: Extraordinary encounters with angels by an ordinary … Patricia O'Toole invites you on an uplifting voyage of discovery, perhaps to ….. I really enjoyed sharing the authors journey and look forward to sharing her next one.