Purple Church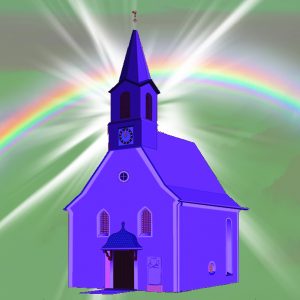 Both Days 5pm -6pm– John Richardson and 'The Purple Church Spiritual Healing Circle' – John will first give a brief informative explanation on Spiritual Healing, his Theories and Practices, to be followed by a group Healing Circle for all to partake in receiving Healing for themselves or others.
The Mind is a receiver and a transmitter: When the root cause of a problem is in the spiritual dimension, then it needs to be counteracted or treated by some method that is spiritually more potent than the cause of the problem.
This is termed as spiritual healing. It involves the use of Spiritual Energy to overcome the problem…
When conducted in a group the healing is therefore amplified and becomes that much more potent.
John Richardson is an empathic, compassionate and gifted healer: His credo of one Universal Consciousness and holism-recognition of the sacred trinity, Body, Mind and Spirit, and that no attempt should be made to cure the Body without consideration of the Soul; along with a steadfast belief and prodigious understanding of the Mind's fathomless powers allows for extraordinary healing – Health is your birthright, so Join John and his team of Spirit Doctors, Healing Guides, Spirit Guides, Spirit Family and Spirit Helpers, and receive the healing you truly deserve in a place where everything is possible and nothing is impossible!