Rosemary Teece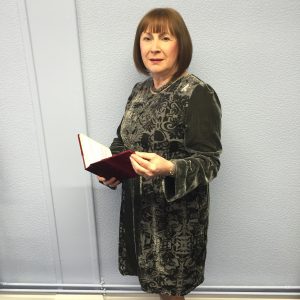 Rosemary Teece Celebrant 
Exhibitor: Celebrant Rosemarie Teece
Celebrant Rosemarie Teece is experienced in creating beautiful alternatives to traditional ceremonies.
In today's increasingly secular and less religious society, for many people using a celebrant to mark important milestones is growing as a preferred choice.
Historically, the only options for services of celebration have been to have them conducted by a minister of religion or by a humanist – therefore, atheist – celebrant.  In a world that is always evolving, people are choosing more and more to celebrate in their own way.
Traditional, religious ceremonies will always have their place and for some the celebrant led approach may still seem a fairly new concept, but there is an increasing awareness that choosing to mark a wide variety of contemporary life events in a secular manner allows the occasion to become more personal, more meaningful and distinctive.
Whether you are planning a wedding, renewing vows, celebrating a new family member or facing the sad task of saying farewell to a loved one, with the help of a celebrant the related ceremony becomes a personal and unique special occasion. It should be the perfect fit for you, your family and friends reflecting your own beliefs, personal tastes, values and feelings.
A celebrant can provide an inspirational alternative for those wanting a non-traditional service for any occasion.
www.rosemarieteececelebrant.co.uk