Samantha Thirling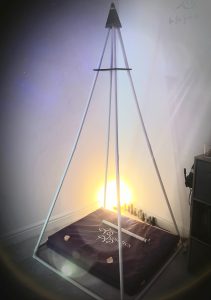 Meet Sam from Aura Acoustics Is Really Excited About Welcoming
You
  Sharing Her Healing Knowledge With You This Is Her First Event Further Information Below. Website:
aura-acoustics.co.uk
Working almost 20 years in Health and Safety in the manufacturing sector, measuring energy, vibration and frequencies, training alongside the HSE laboratories in Buxton and personally experiencing mental illness and the prescribed treatments, which are either very costly or long waiting times, I found myself using the science behind energy treatment and positive mindset to help other people help themselves.
My mission is to provide people with knowledge, information to give them the confidence to heal themselves, with the hope that one day i won't need too.
I will be offering energy treatments such as Reiki, Sound Healing with Solfeggio Healing forks and pyramid mediations.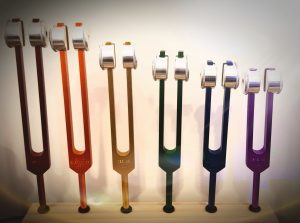 Solfeggio frequencies balance and harmonise chakras to their specific chakra frequencies which prevent the buildup of blocked /stored energy while aiding the body's ability to produce more NO nitric oxide.
N.B Nitric Oxide Is So Important To Your Wellbeing .
What is a nitric oxide good for?
Nitric oxide is a vital molecule produced in your body that impacts many aspects of health. It helps blood vessels dilate to promote proper blood flow and may provide various health benefits, including improved exercise performance, lower blood pressure and better brain function
The Pyramid works by acting as a passive torsion generator while a caduceus coil is an inexpensive way to produce scalar waves which frequencies are more easily absorbed by the body. The combination of a Stargate pyramid and caduceus coil opens entirely new dimensions for personal healing and well-being
Facebook: