Sarah Stanyer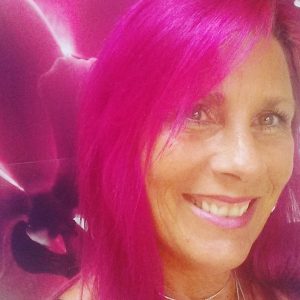 Sarah Stanyer – Access The Bars Teacher – Facilitator – Energy Facelift Therapist
What Does a Bars Therapy Session Involve?
You lay back and relax, I run energy through your body by gentle touching your head, then the bottom of your feet, then the palms of your hands, just for a few minutes each. You close your eyes, or talk if you wish as I work on 32 points on your head. The first point is like pressing the delete button on the computer, removing all the things you are stuck with. If there is an area of your life that you desire change, we can work on that area, from wanting more space in your head, better health, more money or to be kinder to yourself.
At Alderley Edge – You could try a taster session of this or an energy facelift or have a full session with Sarah click on any of the links to see more info
07799 372682
www.beahappieryou.co.uk
https://www.linkedin.com/feed/
https://twitter.com/AHappierSarah
https://www.instagram.com/be.a.happier.you/?hl=en
♥Talks & Workshops To Inspire & Guide You Up Stairs Only  ♥
What's On The Regal Room  – Saturday 24th Nov 2018 
1:00pm – Join

 

Sarah Stanyer Practitioner & Facilitator Introduction To Access The Bars – How This Marvellous Therapy Declutters Your Mind Enabling you To Organize And Prioritize Its Managing Your Internal Filing System Enabling You To Get On With Focus Clearly. With Accessing Consciousness, Empowering People to know What They Know.