Sas Bullock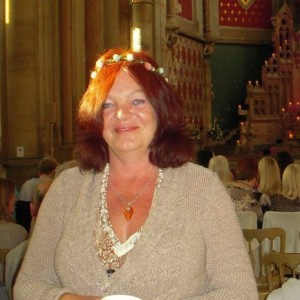 Sas Bullock
On a Sound Mission- Tune in, Tune up, Sound heart, sound mind, sound body, surround sound. Bringing together Love, Light, Laughter and in the main Foyer Area Saturday with crystal bowl sounds and workshop later,
More Information On Sas
Sas is often referred to as the voice , and outside the event , delivers intuitively guided earthy and cosmic tones and resonate frequencies to an individual's body in a shamanic healing session to release or restore mental, emotional, or physical disharmony, in order to re-tune, re energerise and re-balance the etheric bodies, harmonizing health and vitality clearing the way for the cells in the body to receive the heightened vibrations currently flooding the planet at this time and infusing light into our DNA.
Preparing the way for humanity's evolutionary leap of expansion in consciousness. Sas also runs local vocal coaching courses  to develop the potential healing power of your own voice .
Workshops – 1:30pm Saturday WORKSHOP SAS SATURDAY CLICK TO DOWNLOAD