Soul Wellness Coach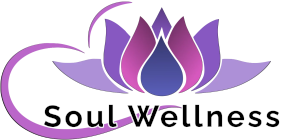 Jane Harbord – I have been involved with alternative health for over 20 years.
Having suffered with various complaints, I became dissatisfied with what the conventional system had to offer me so I decided to look into what traditional health had to offer. I never looked back.
I found out about systems of medicine ,like homeopathy, acupuncture, EFT, nutritional therapy and more that helped me to take back control of my health.
Over the years I have studied many modalities and my focus is holistic integrated health coaching.
My clients are people who are experiencing change in their lives, or those that want to make changes. These changes are designed to lead to wellness and ultimately a more satisfying meaningful lifestyle.
I want to help you reach your goals, if you aren't sure what your goals are we can identify them. I offer a practical structured system that will bring clarity and understanding. https://www.soulwellnesscoach.co.uk/
Get clear about your goals
Take control of your health
Release fears
Release negative habits
Remove the blocks
Follow your dreams

How do I work with you?

What is your desired result?

What do you want to achieve?

The focus of all sessions is you. Once we are clear about what result you want to achieve then I will share tools and techniques with you to get you to the result you want.

Sometimes my clients aren't sure what they want they just know they want things to be different. So we work to find clarity.

There could be a health issue that is causing you problems, a fear, a phobia, stress. I can show you how to tackle

https://www.rosemarydouglas.com/stockport-5th-6th-february-2022/