Stockport 5th & 6th February 2022
Masonic Guildhall 169,Wellington Road South, Stockport, SK1 3UA
Opposite Stockport College – Close To Bus Stop & Train Station
Event 10:00am – 5:00pm – 40 + FREE Workshops – finish 5.00 pm
https://www.rosemarydouglas.com/subscribe/
To purchase tickets in advance visit our dedicated online ticket store, CLICK HERE
Stockport Guildhall Mind Body Spirit Event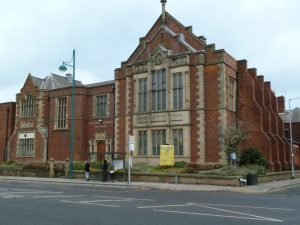 This is an excellent two-day MBS event, bringing to you the best in many aspects of mind-body and spirit. Designed to fully mesh with this genre, a great vibration, cultivated over a period of years bringing together like-minded people where you can feel at one, be at one, and just be imbued by the natural healing elements. 
Come along and join this uplifting social spiritual experience with this event endeavours to raise your spirits & lift your heart.
3 Rooms Dedicated To 40 + FREE Inspirational Talks Workshops & Demonstration For e.g. Sound Healing, Meditations, Darshan Healing & Blessings, Astrology, Past Life Regression, Spirit Art Workshops, Yoga, Qi Gong, Laughter Yoga, Angel Workshops, Runes,  Spiritual Awakening, Healing Music & Poetry, Wiccan Workshops, Mediumship, Shungite EMF Protection AKA The Miracle Molecule, Law of Attraction, Chakrascension ™ All To Be Fully Listed…Very Soon.
Many Exhibitors , Retailers, Healers & Tarot Readers, Angel Readers, Oracle Reader,  & International Mediums such as Simon Goodfellow, Stephanie J. King, Lisa Perkins, Marie De Rosa, Kevin Powell,  Mark Aston, Philip Greenwood, Andrea Bittencourt, Angela Welsh, Michelle Whyatt, Jane Salsaldi , Whilst Alison Dean Specialist Rune Reader Is Available For One To One Consultations, Also Specialist Astrologer Jackie Townsend From Leomoon Astrology John Richardson is Master Hypnotist / Past Life Regression Therapist & Spiritualist Medium. Read More About The Individuals On Their Own Picture Template 0n The Home Page.
In The Davies Suite Dhyan Ji Will Be Available Privately For One To One Darshan Healings & Blessings You Can Pre Book These In Advance As You Can With Other Appointments, Either Through The Website Click Appointments Page or Ring 07828 187 468 For More Information On Darshan Click  
---
---
Workshops In Room 1 – The Large Harry Horn Lodge – All Listed Are For 5th 6th February 2022
10:00am – 11:00am – During this session, with Christian Jensen as you settle down within the space, along with a variety of other instruments, the depth and gentle tones of the Singing Bowls and Hand-Pan will take you on a journey deep into relaxation, enabling you to rest, relax and release, cleanse your aura and balance your chakras. A Sound-Bath is the perfect way to relax and rejuvenate by creating positive vibrations for the mind, body and soul, as you are taken deep into the 'Delta' brainwave frequency, where the most restorative form of healing can take place.Himalayan Singing Bowl and Hand-pan Relaxation Native flutes and possibly didgeridoo, to lull attendees into a state of deep relaxation and healing through sound. Workshop Both Days https://www.soundjourneybychristian.co.uk/ 
11:30am – 12:30pm – Yoga Workshop With Lisa Matthews Workshop Both Days ( full Details Coming soon )
1pm – 2pm – Laughter Yoga It's Great, It Is Just So So Good For You. If you Have Not Joined This Before Please Do, If You Have You Will Be Addicted. It's Just So Good For your Immune System So Top Up Here Today With it as it is  laughter all the way Veerji Hasyananda   Workshop Both Days
2:30pm – 3:30pm – Qi Gong Graceful Movement Workshop With Lisa Matthews Workshop Both Days ( full Details Coming soon )
4pm -5pm – Topic TBC 
---
Workshop In Room 2 The Harry Horn Suite  ( To be fully listed soon )
---
Workshop In Room 3 The Small Lodge ( To be fully listed soon )
---
Advanced Ticket Prices  
Adult: £4.00 per day or £7.00 full weekend ticket (Sat & Sun).
Accompanied Children 15 years and under are free of charge.

Tickets purchased on the door, on the day incur an increase of £1 per ticket as advertised.

Cash and Card Payments Taken On The Door
To purchase tickets in advance visit our dedicated online ticket store, CLICK HERE
---

---
Driving Directions
Stockport Masonic Guildhall is located on Wellington Road South (the main A6 road) which runs through the centre of Stockport and is only minutes from the M60 motorway.
We have extensive parking for in excess of 100 vehicles, the care of which is supervised by their Security Personnel whenever the building is in use, The cost for parking for visitors attending the event is £2. Please see map below.
Public Transport
We are situated on many major bus routes, notably the 192 route which runs between Manchester and Hazel Grove, and stops outside the Guildhall. Stockport railway station is only a 5 minute walk away, Please see map below.
---