Stockport Masonic Guildhall – 2nd/3rd September 2023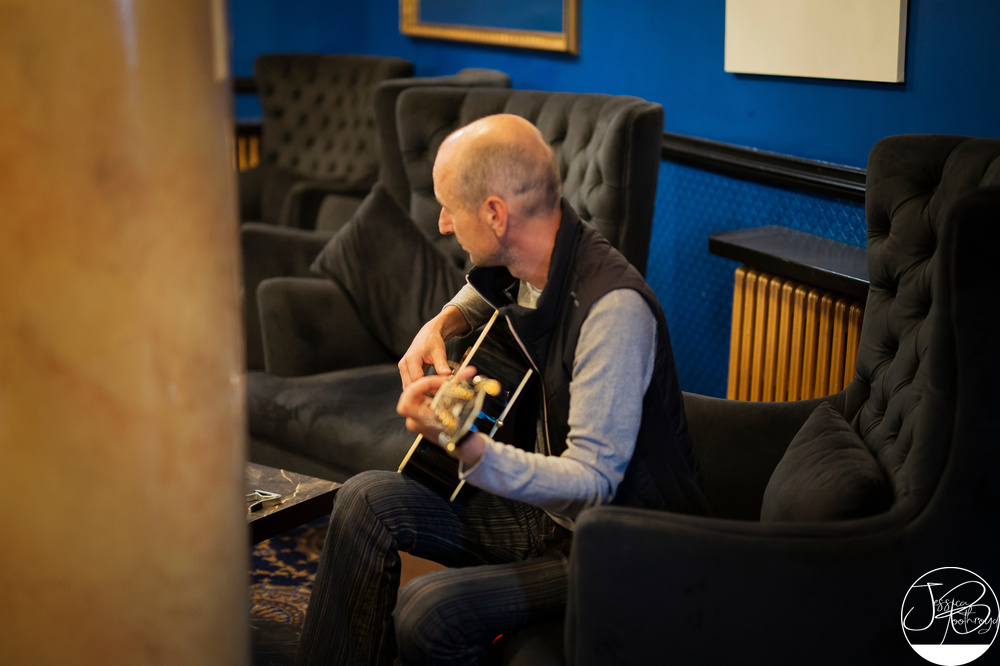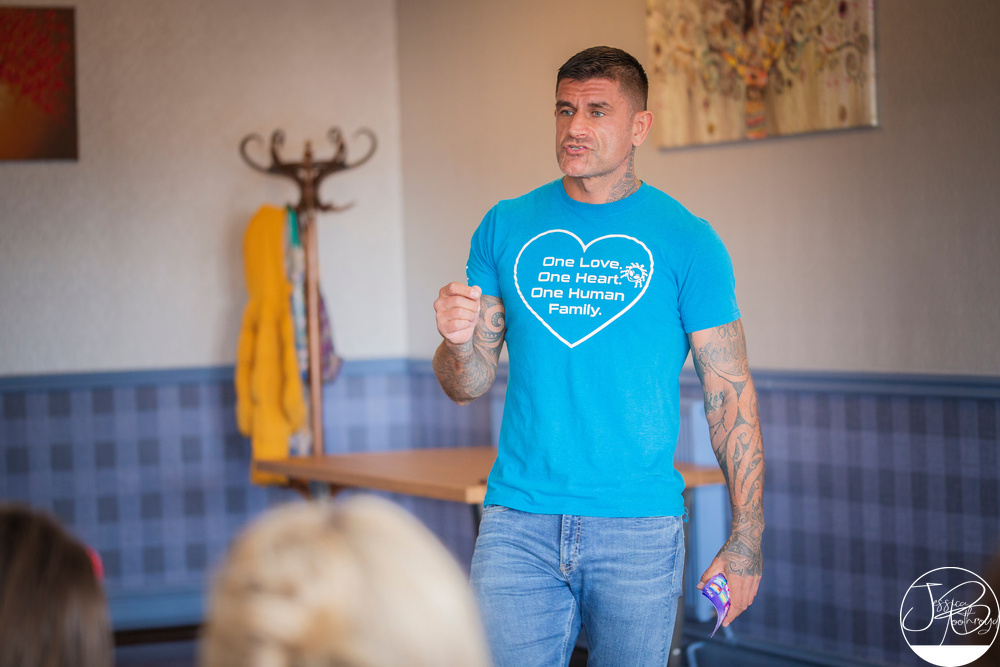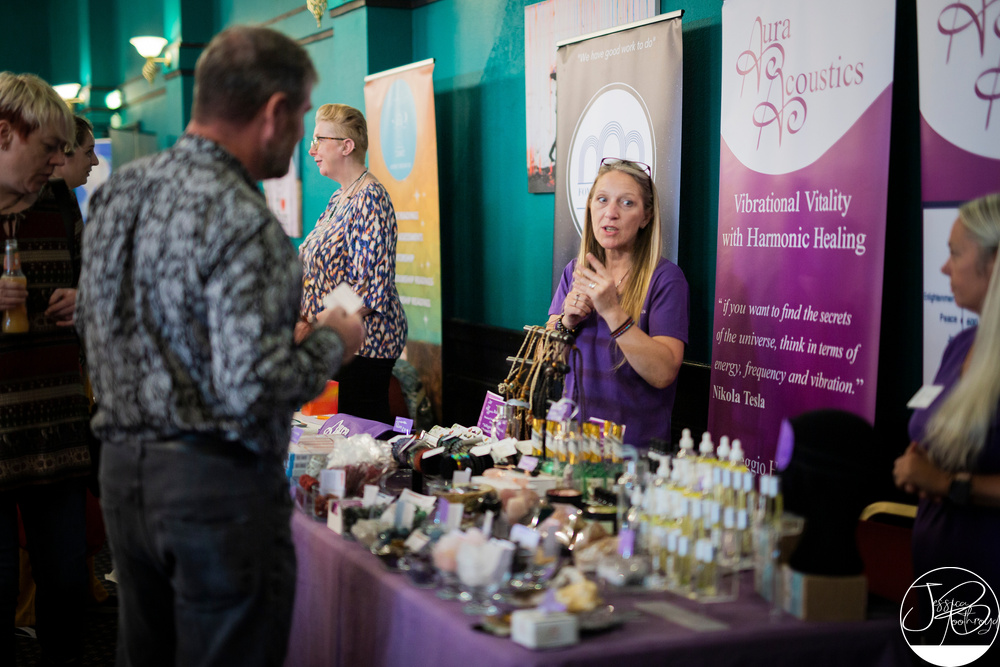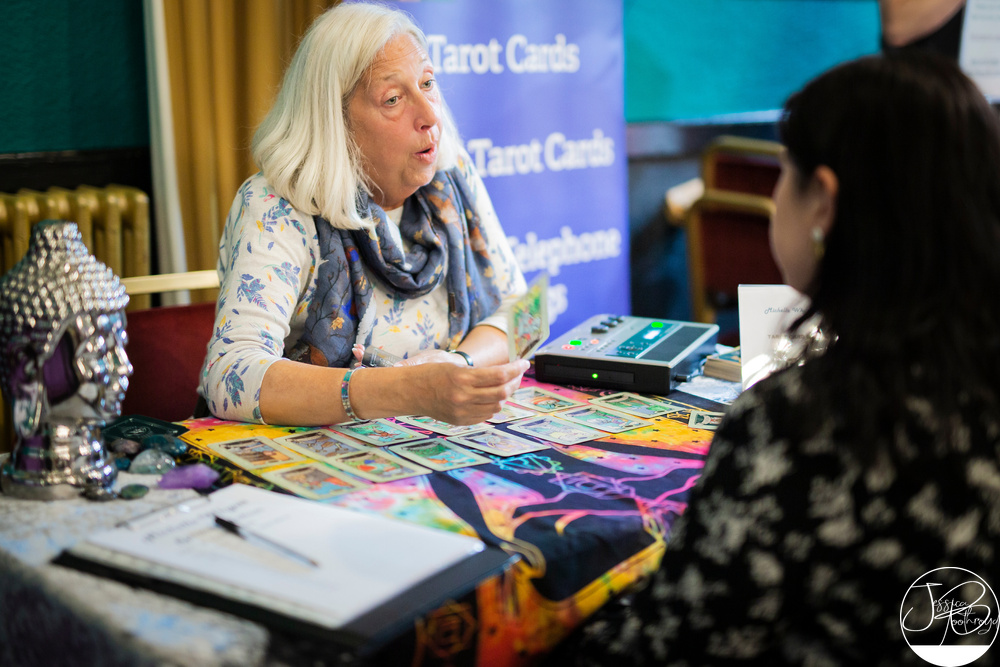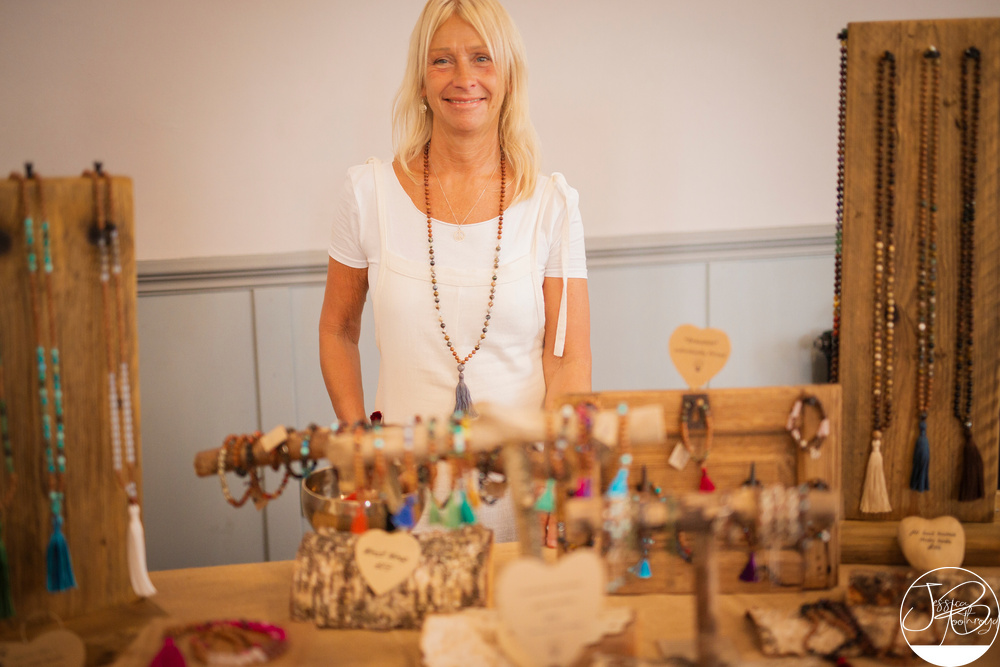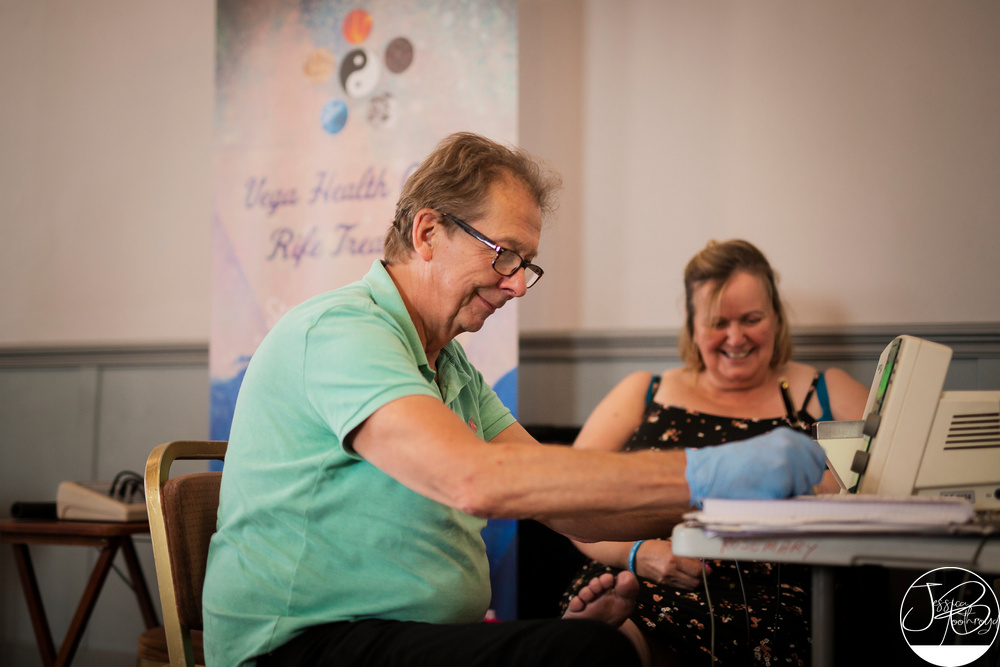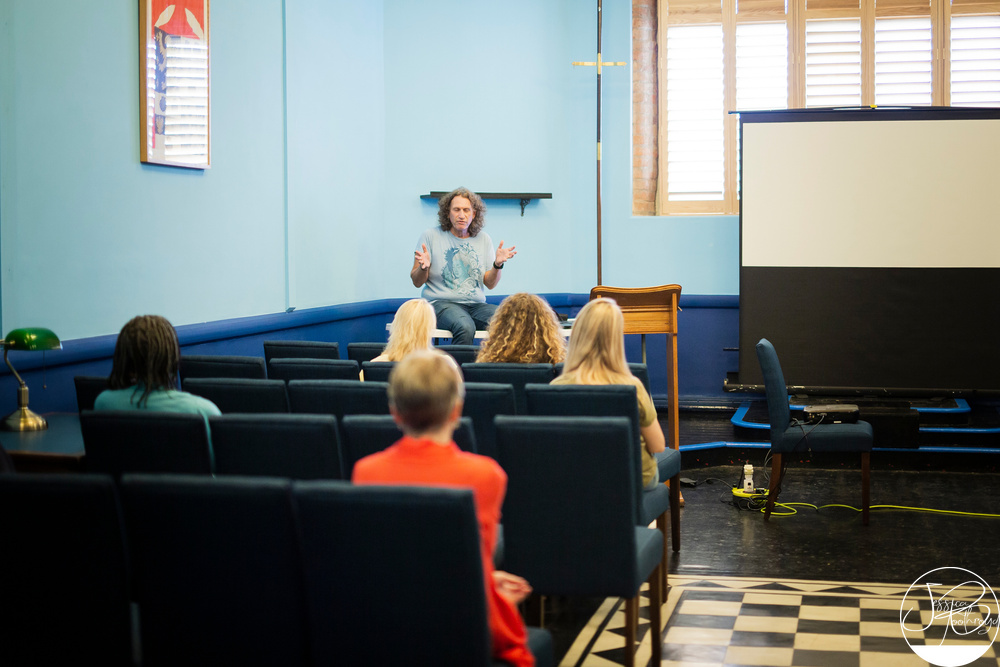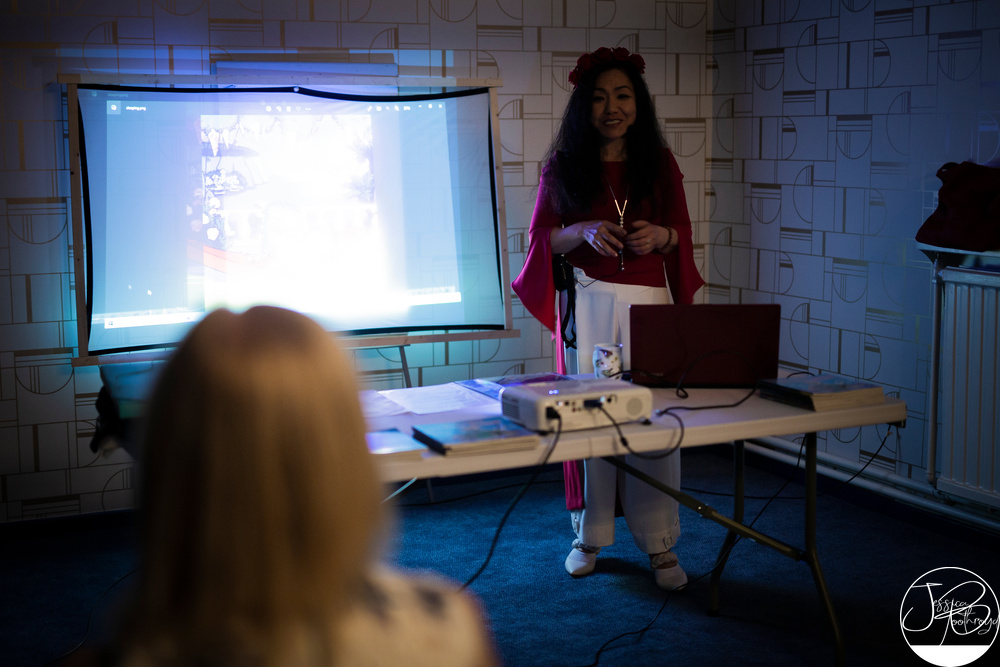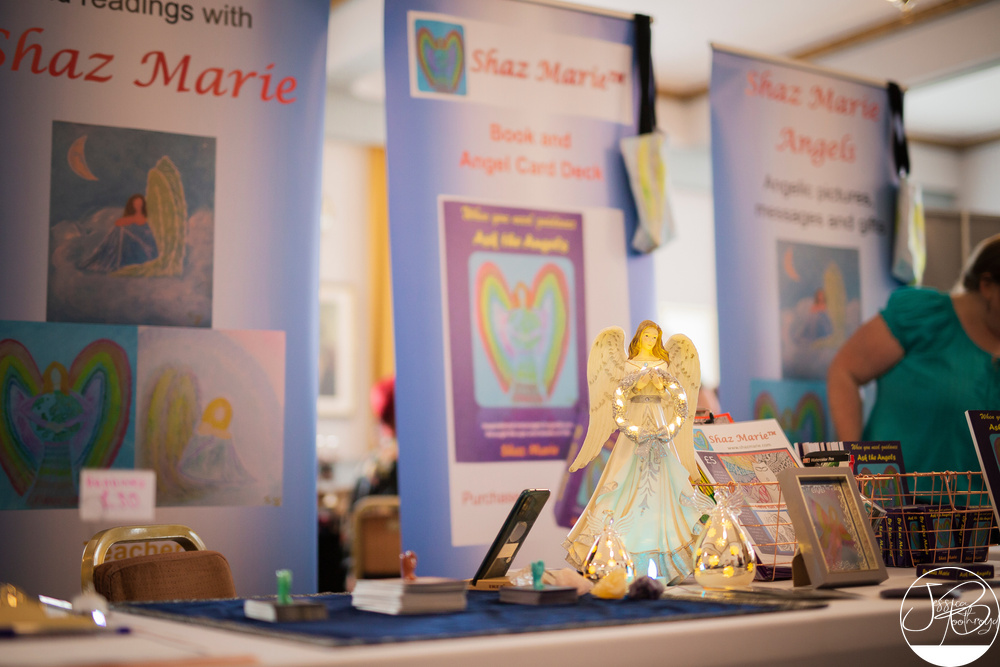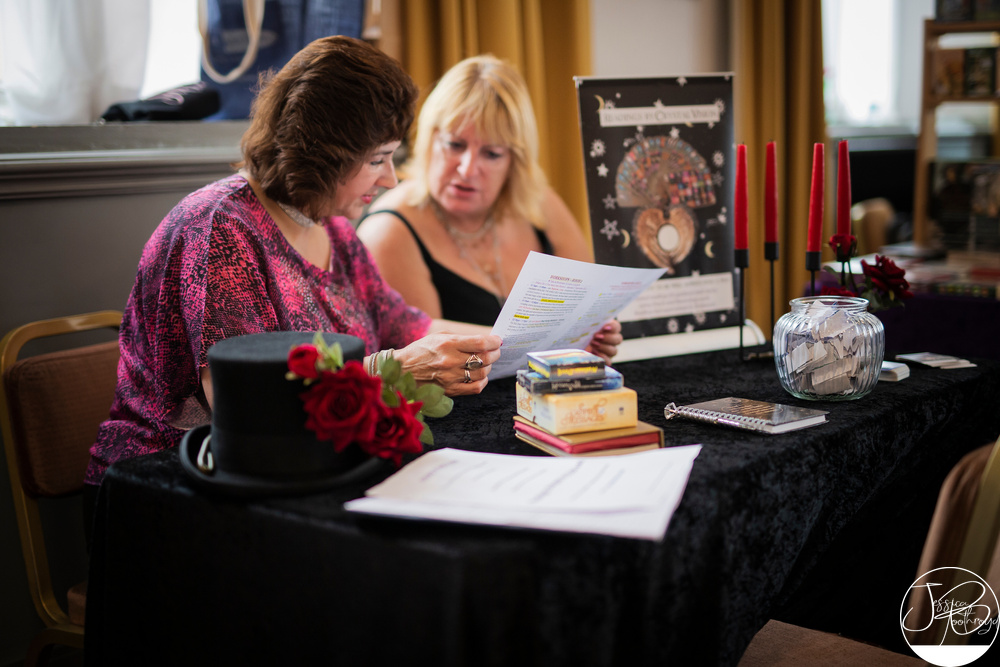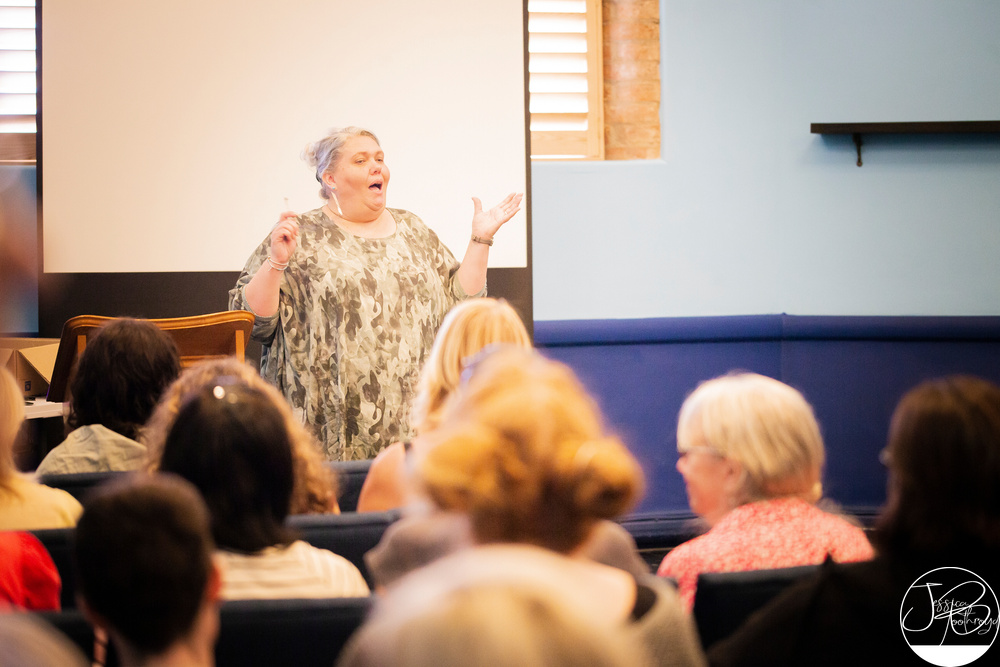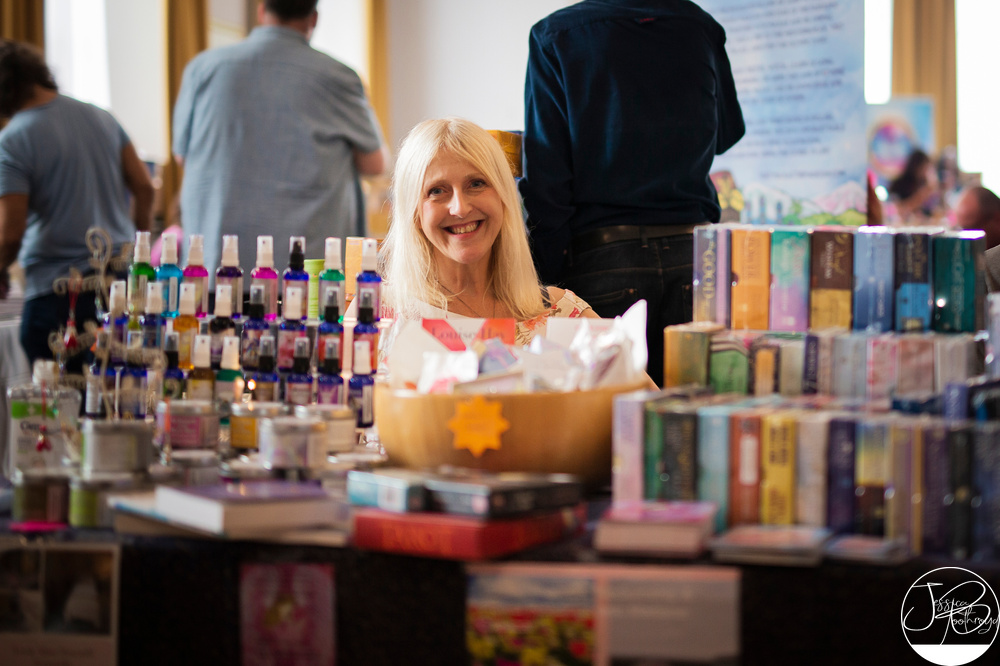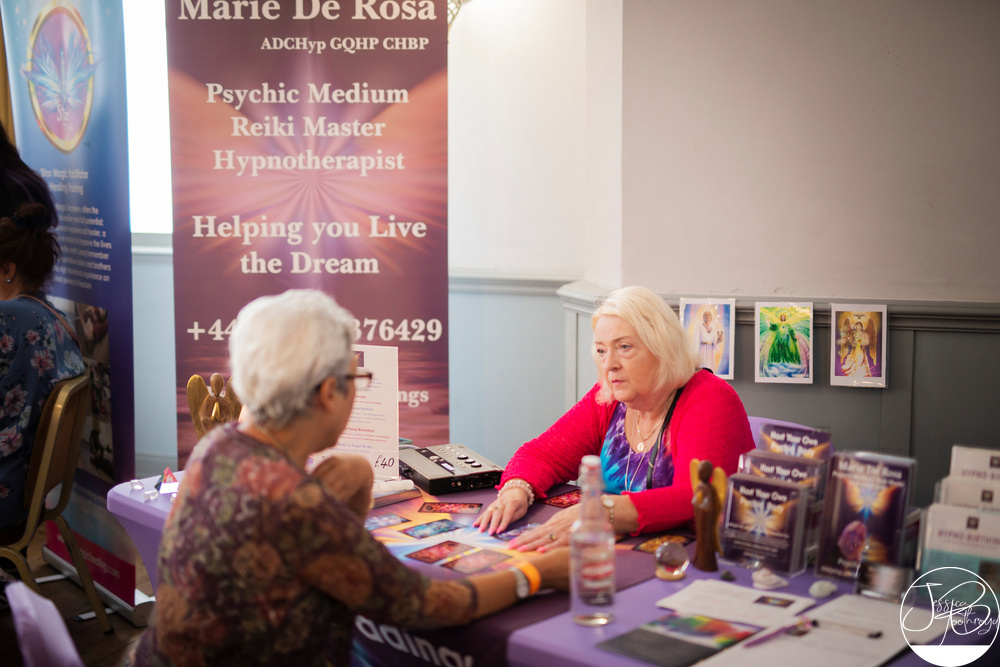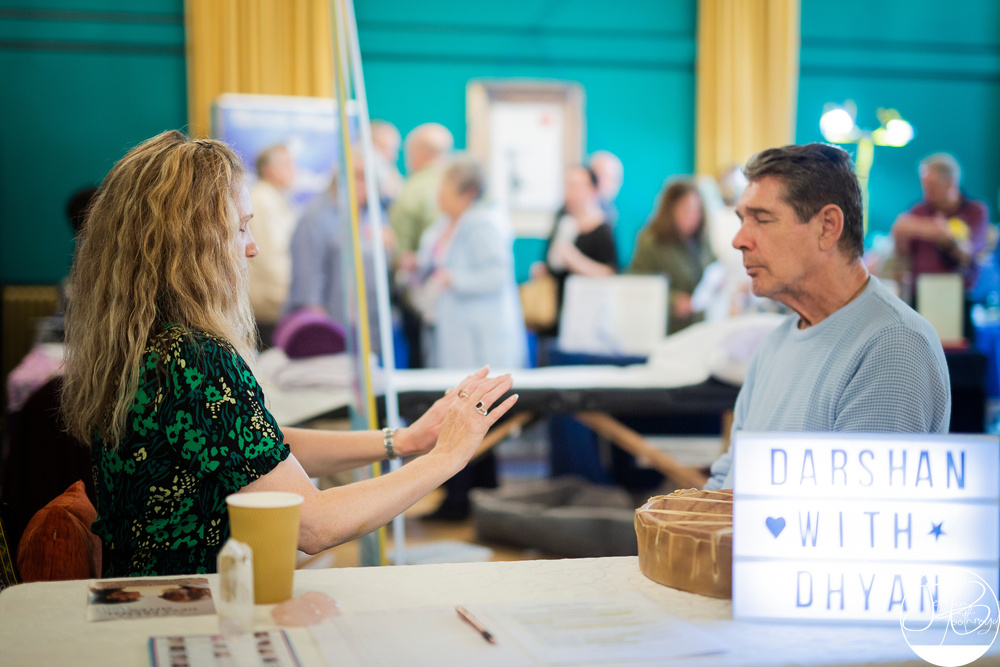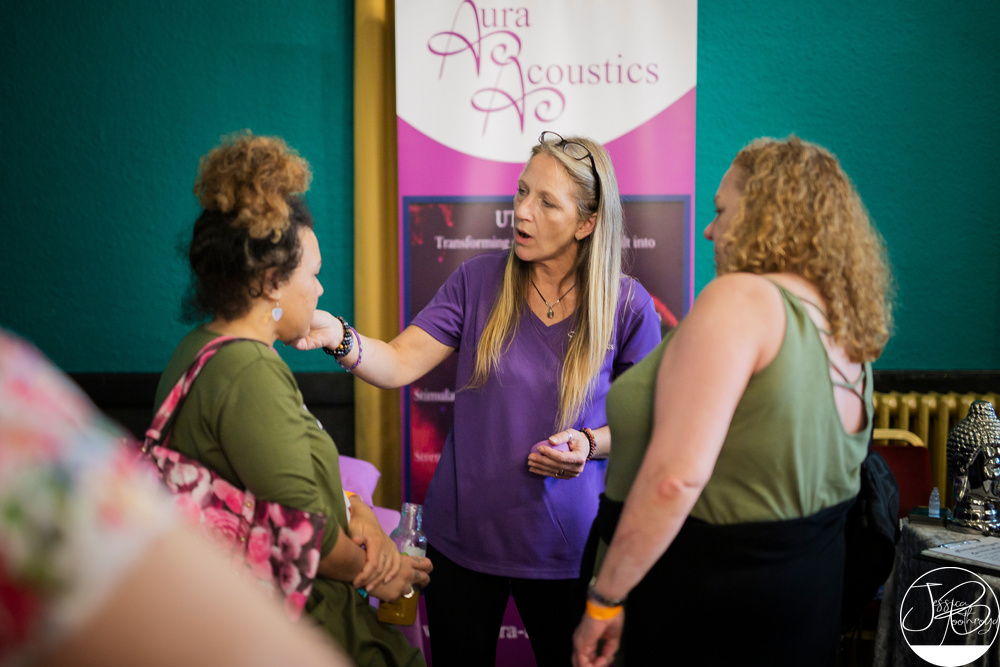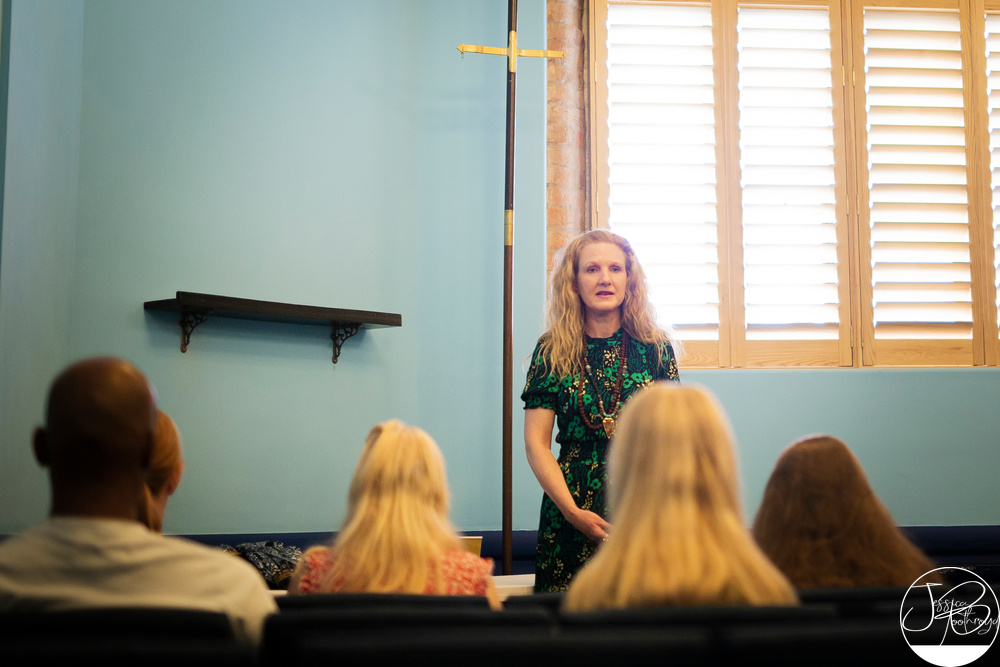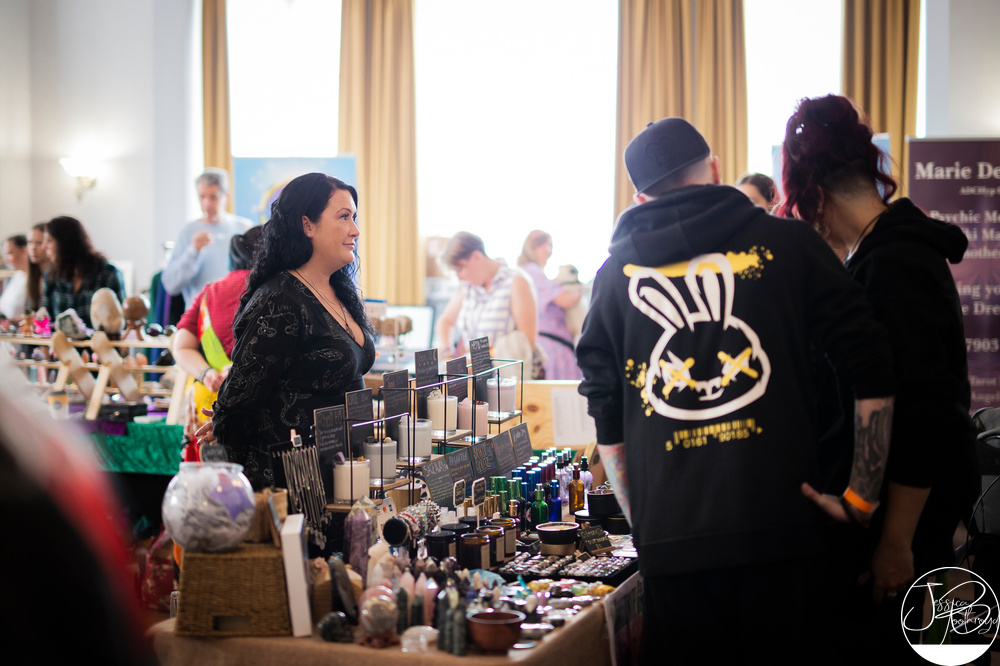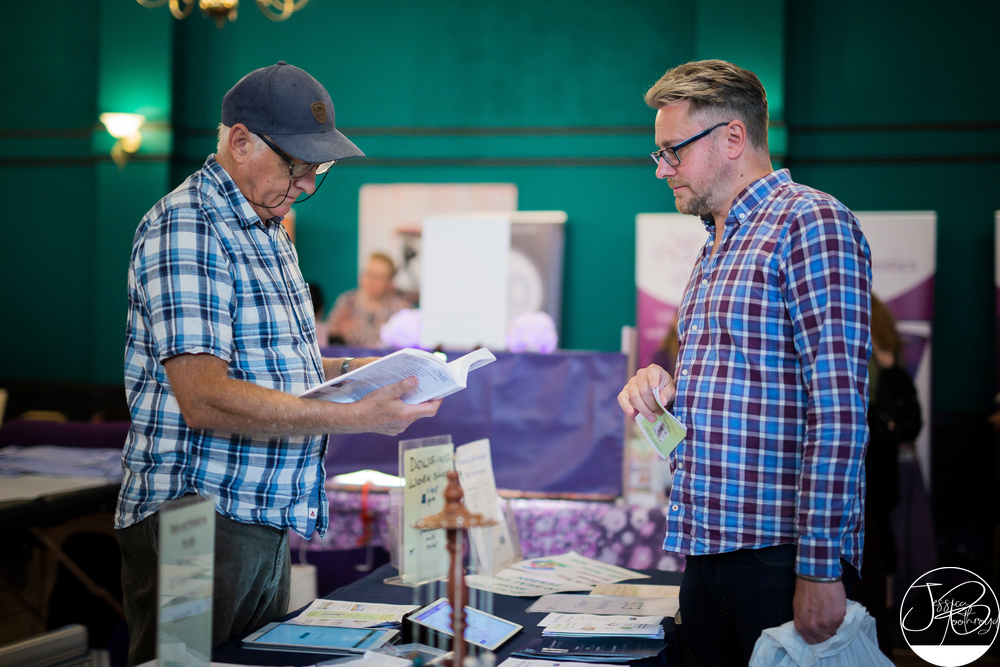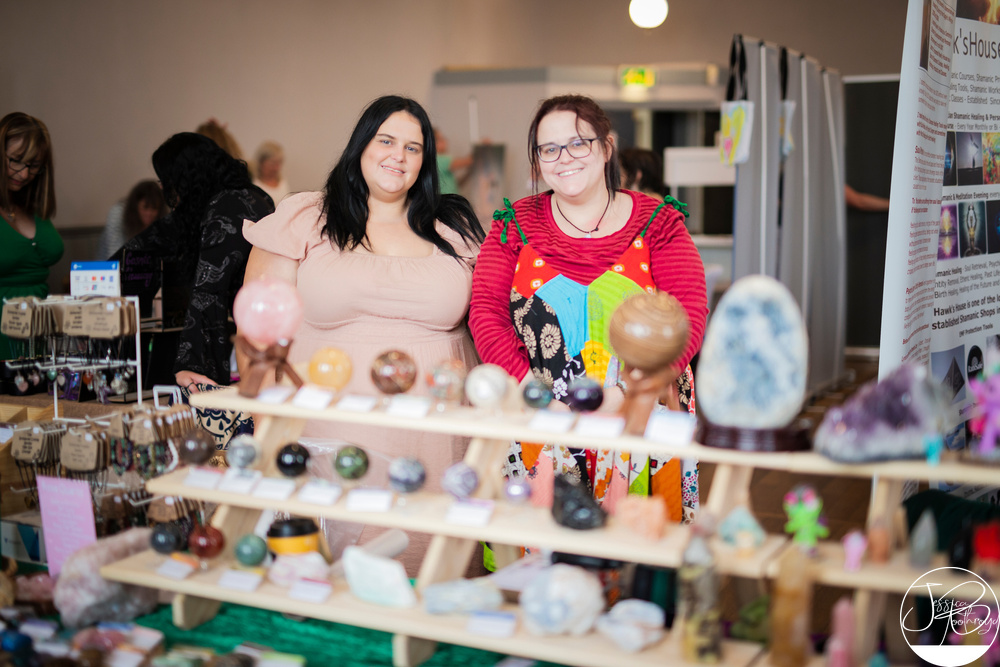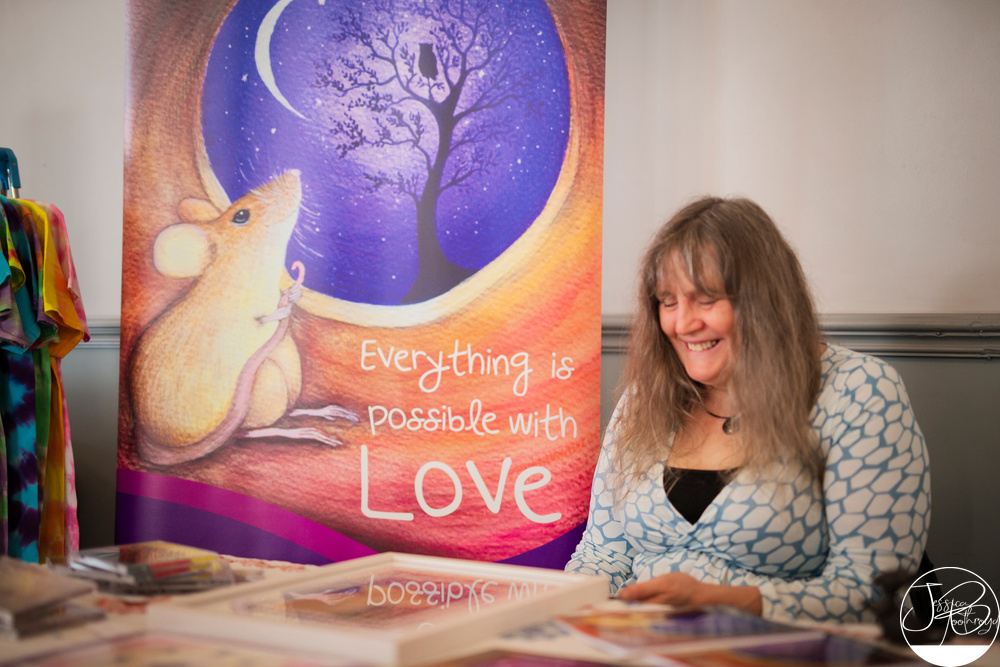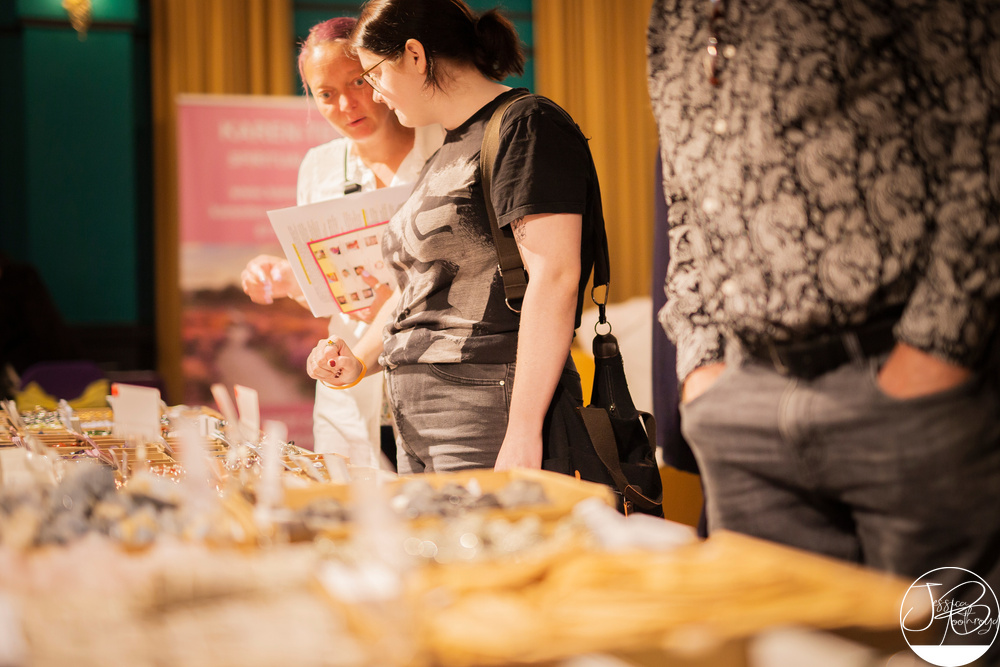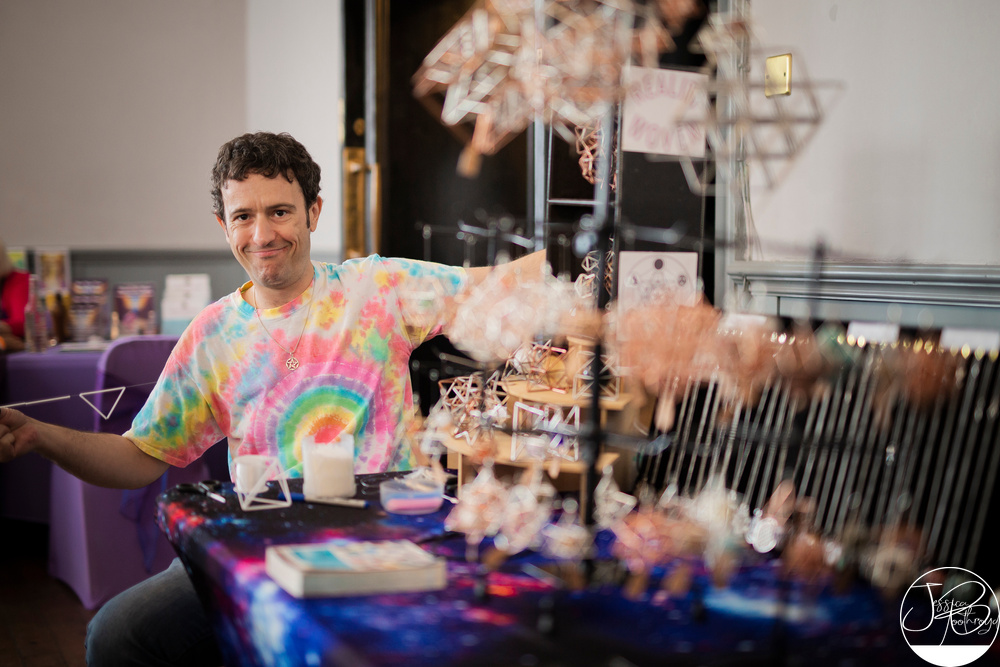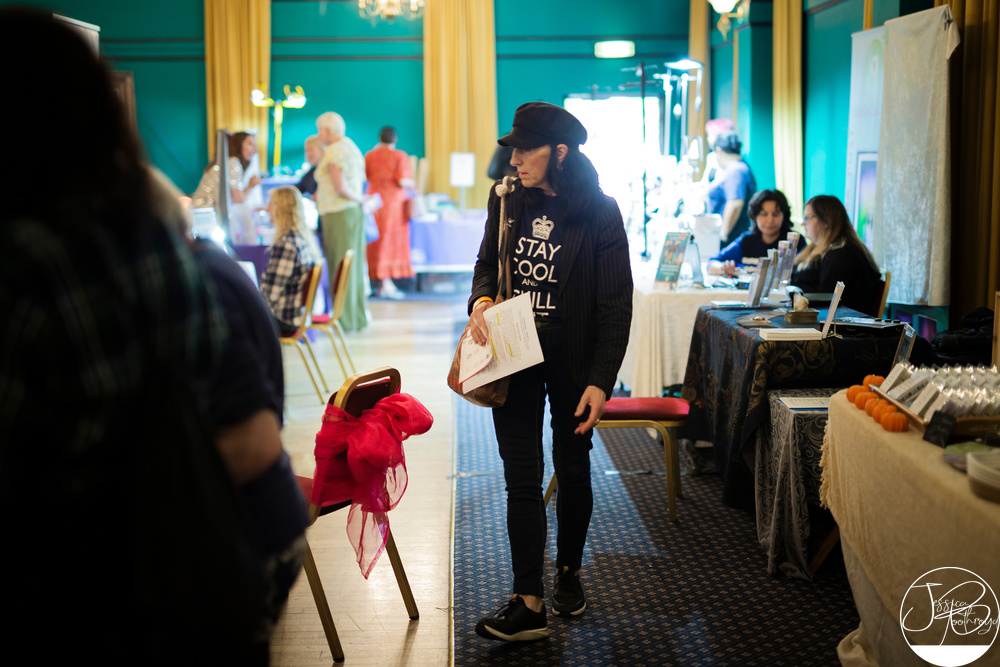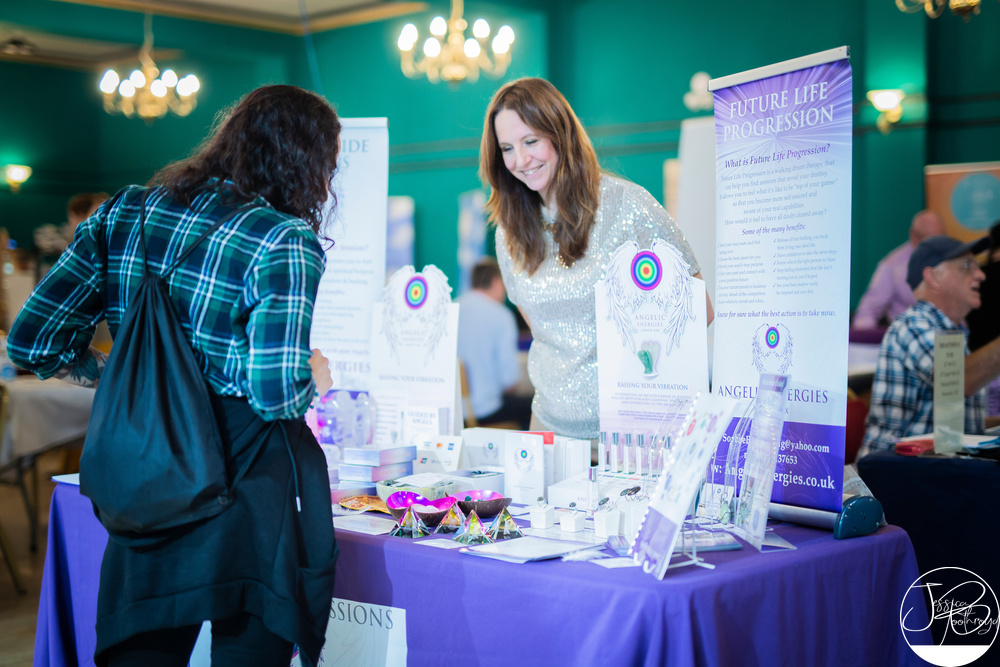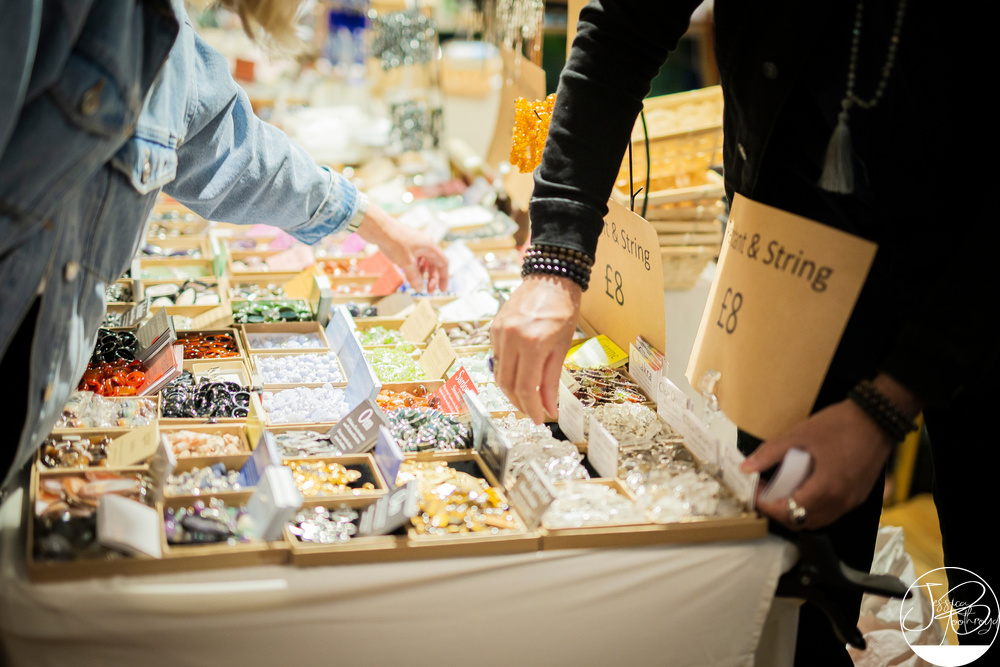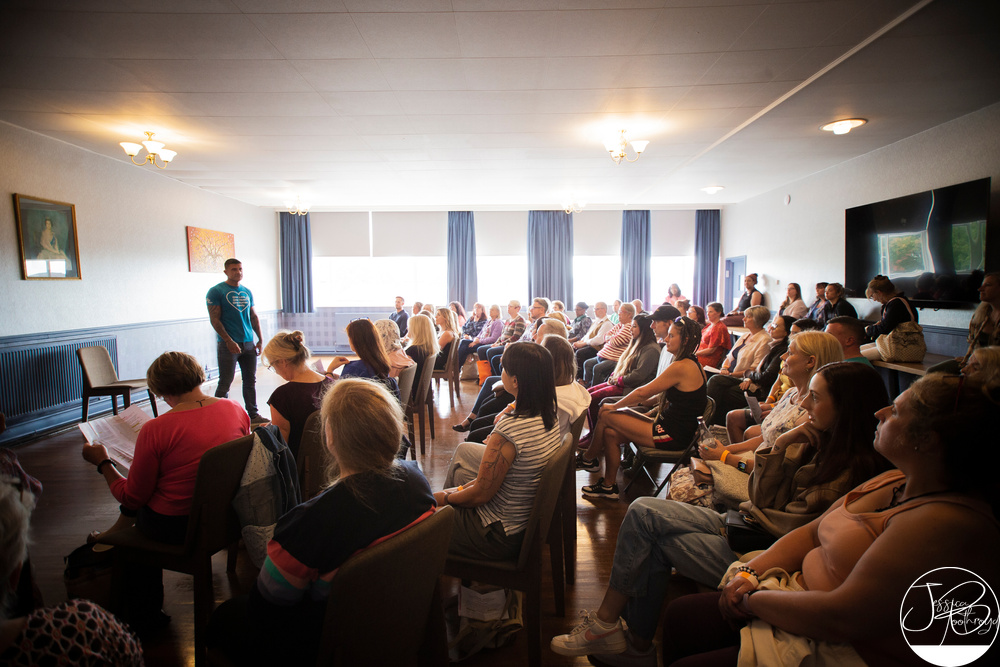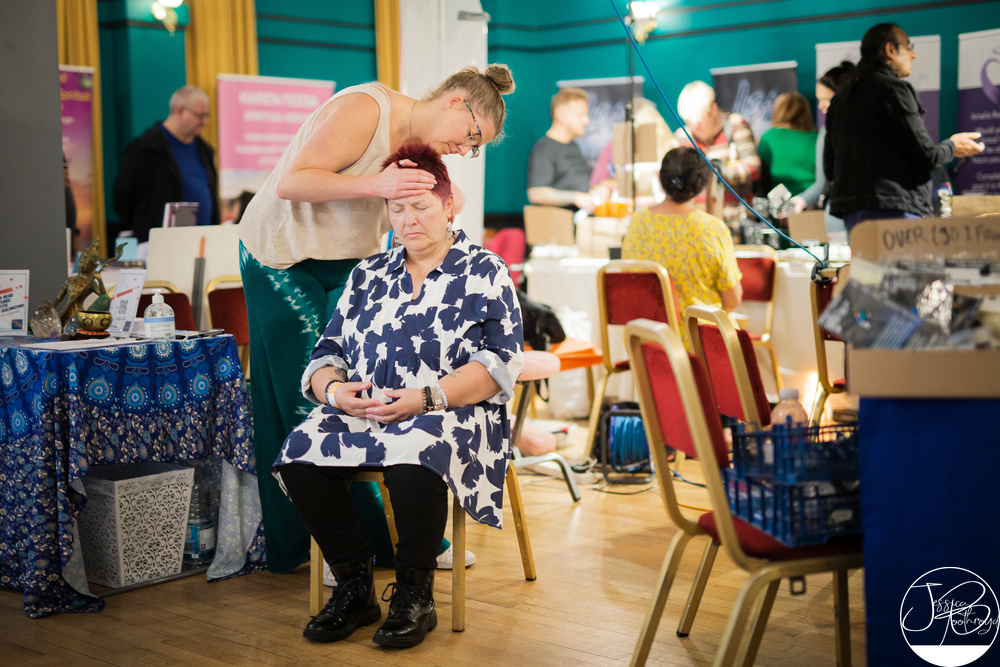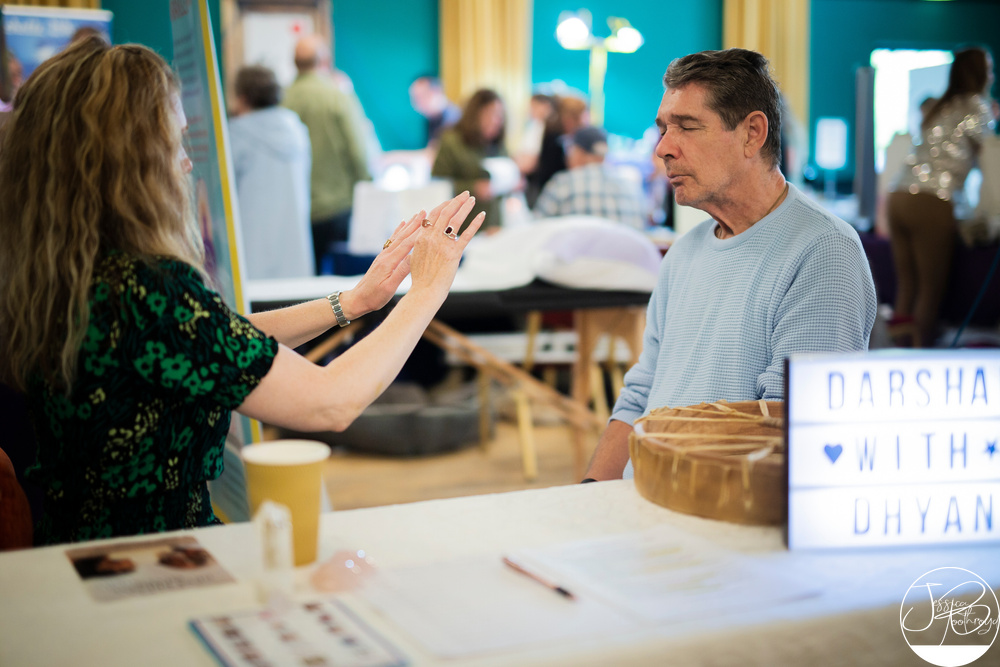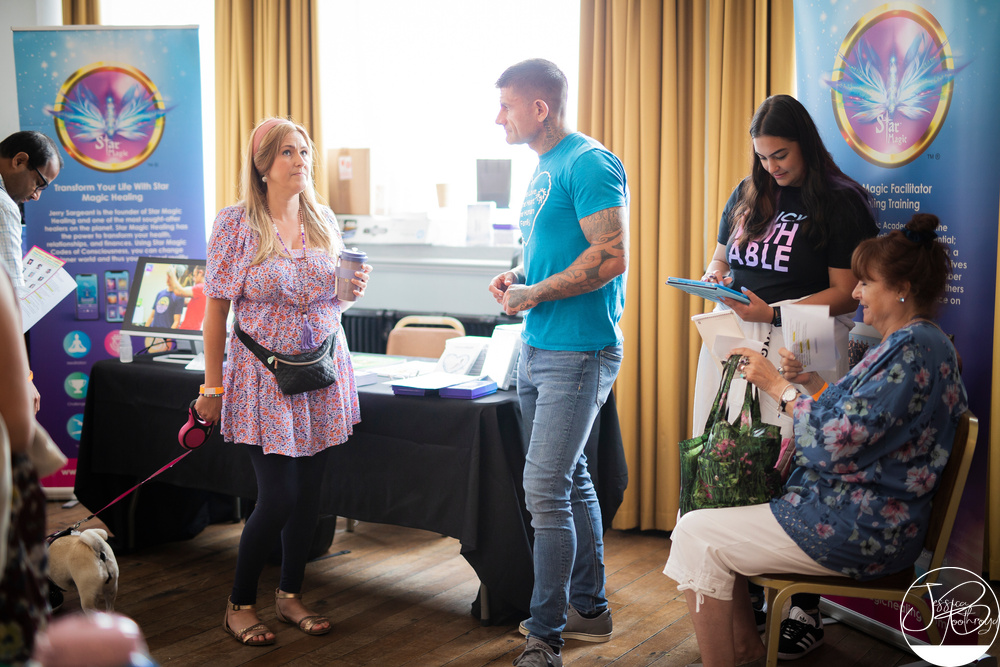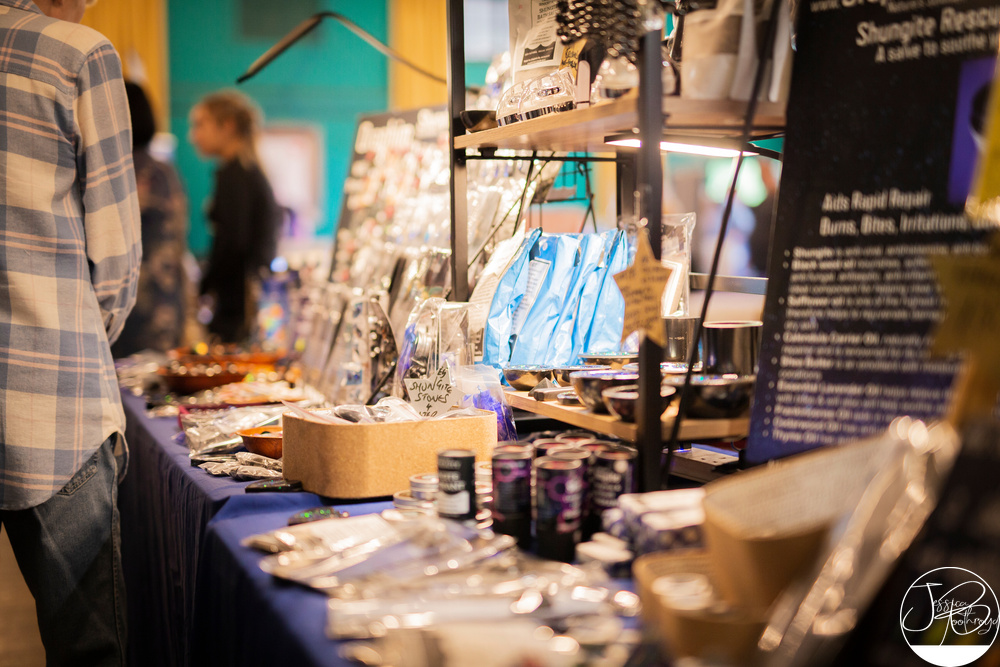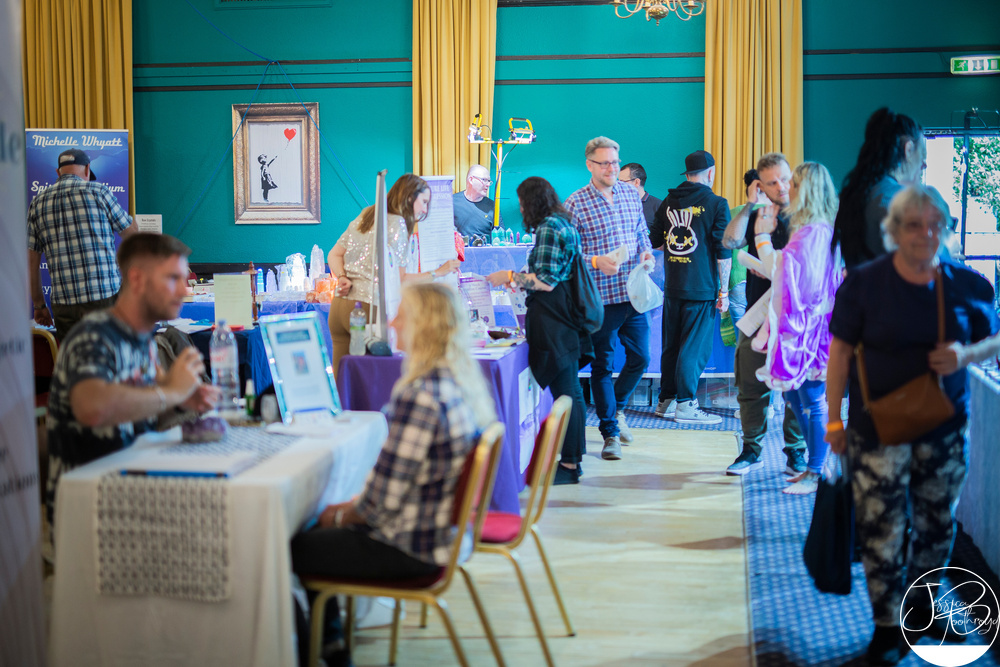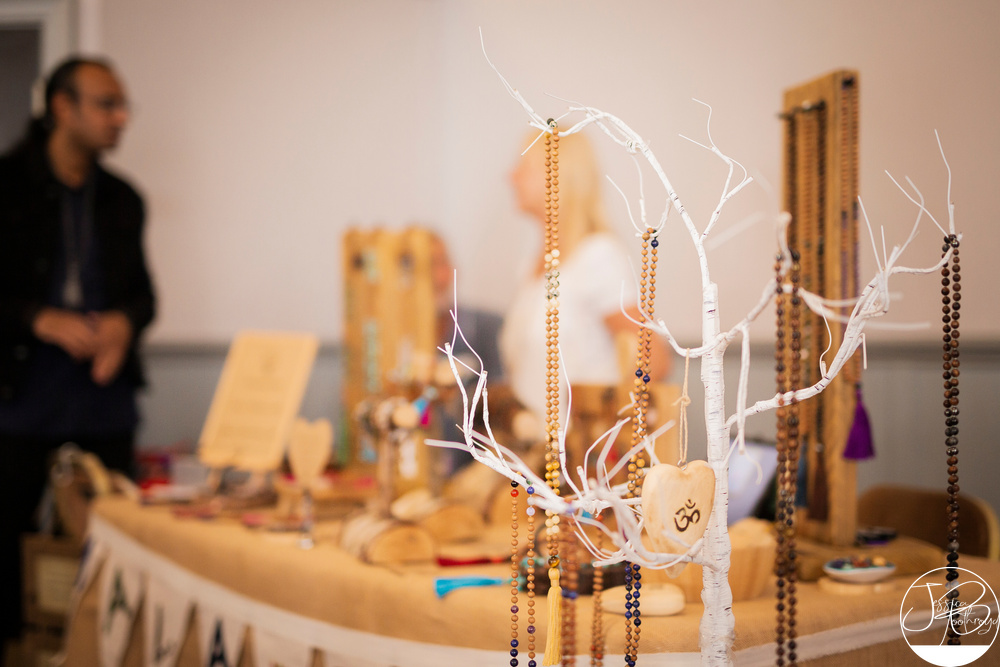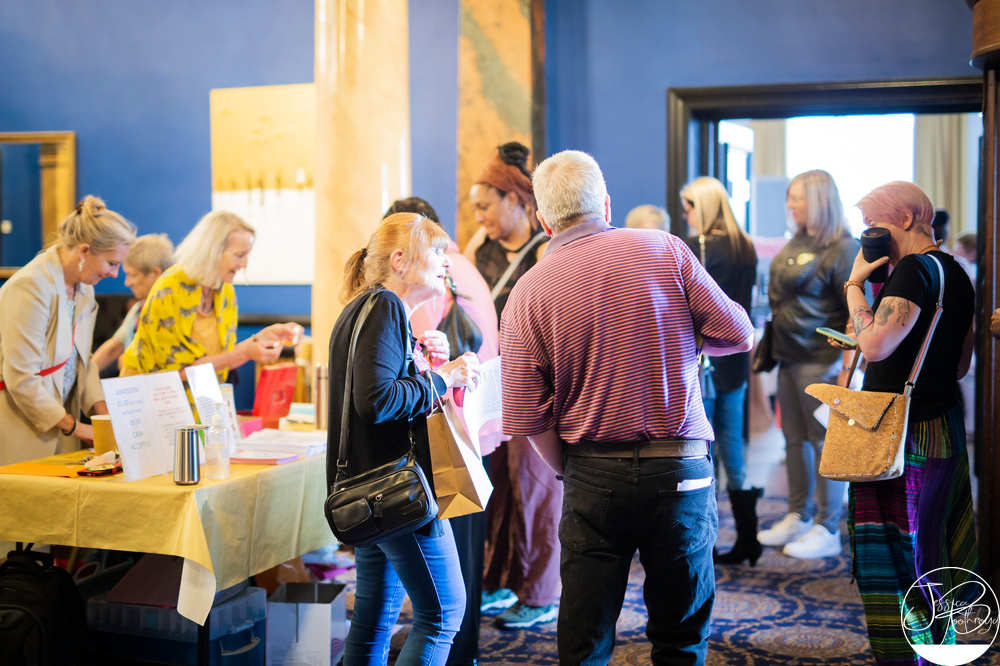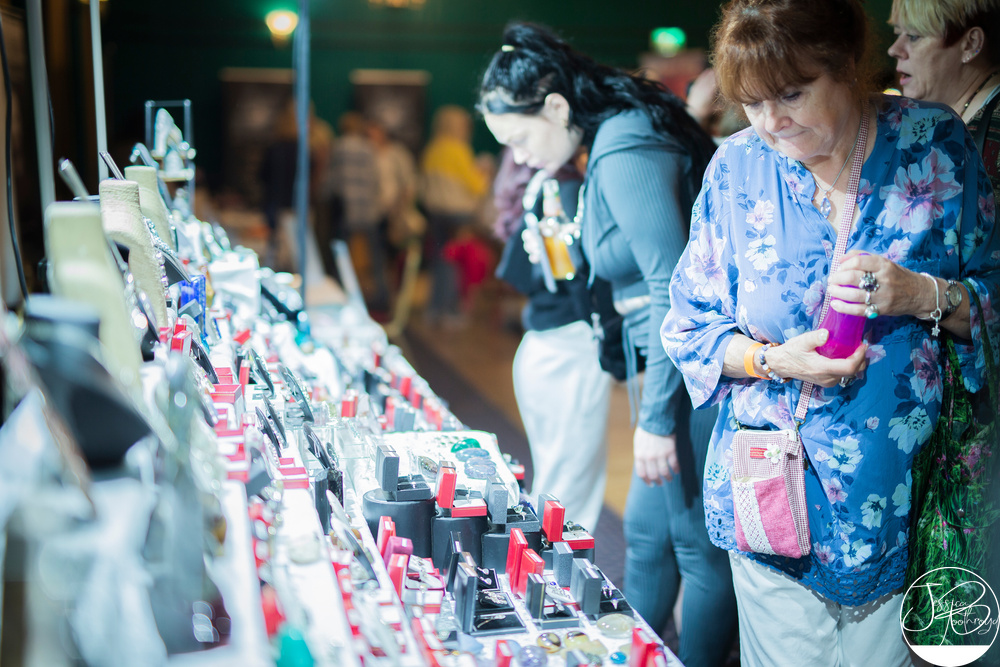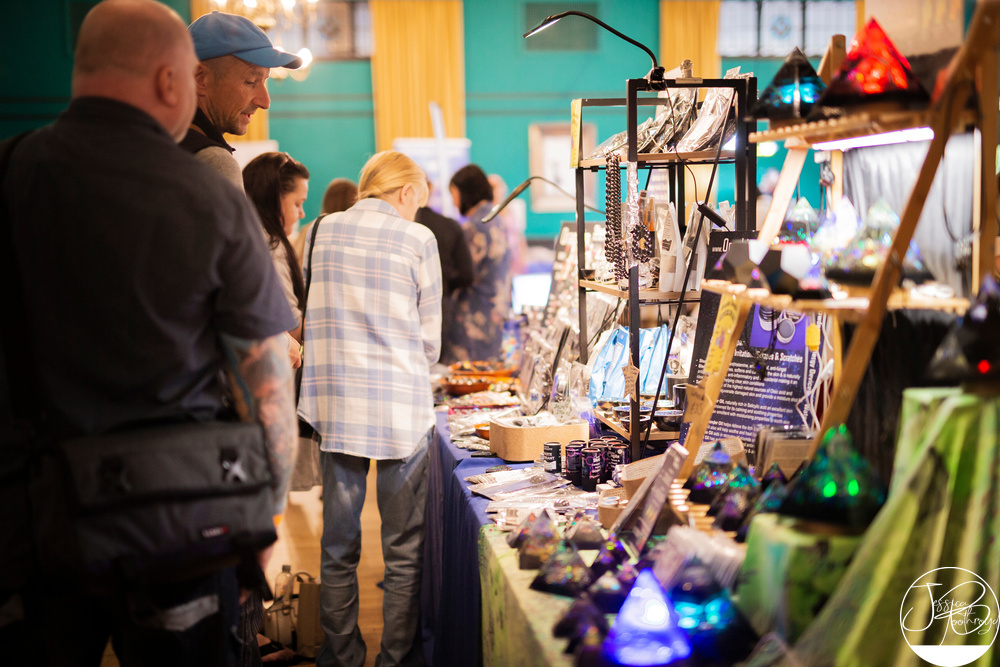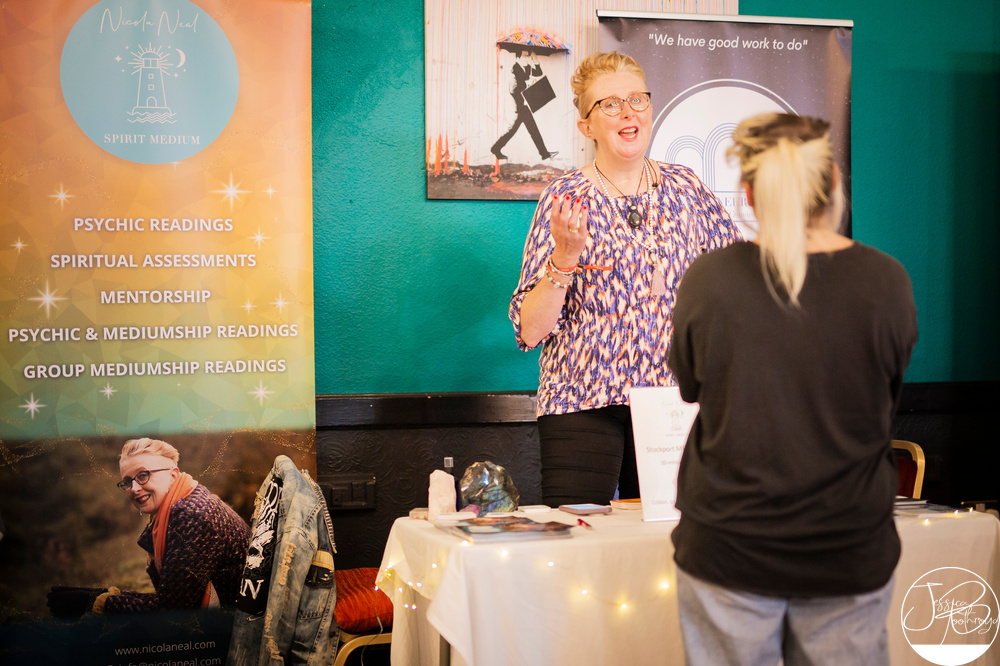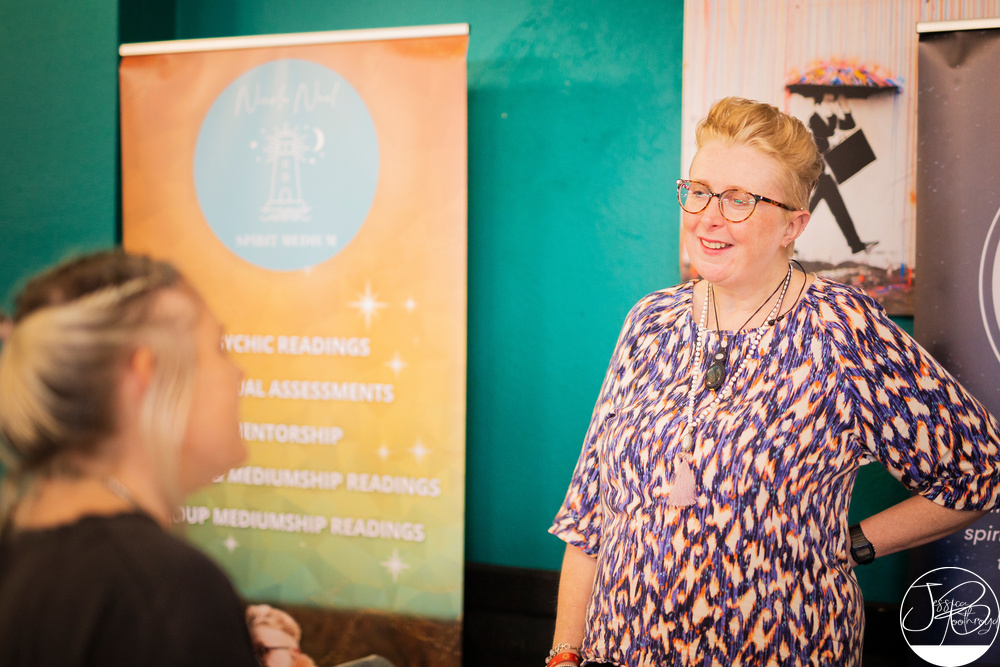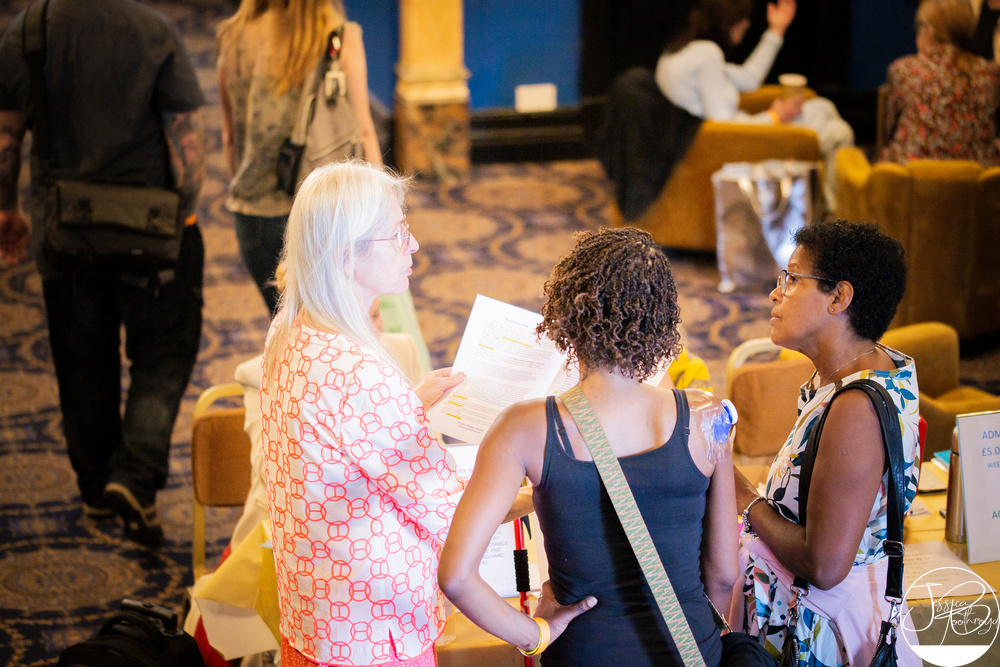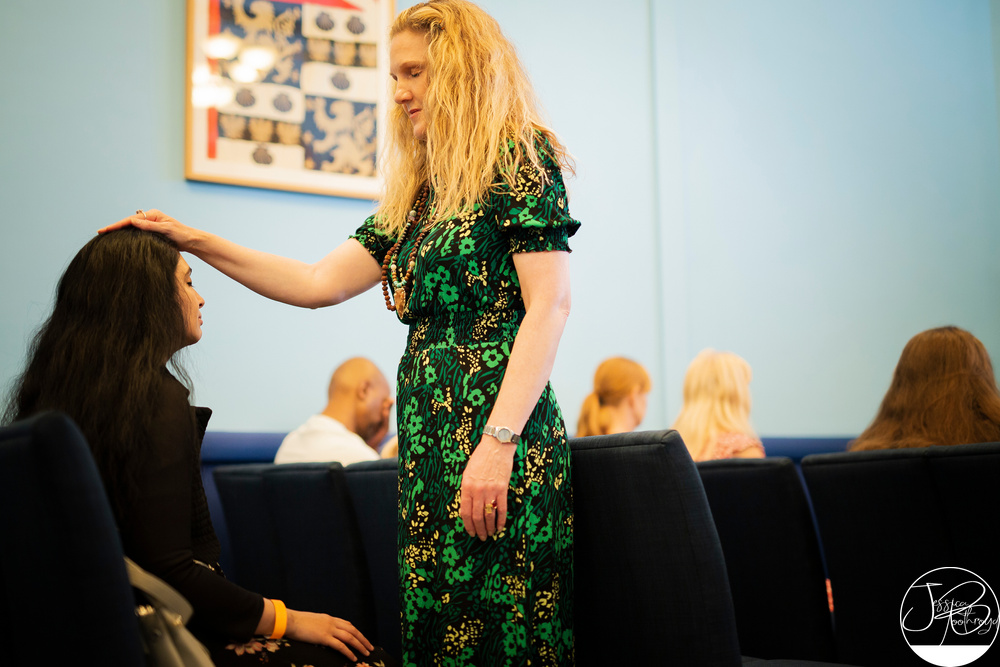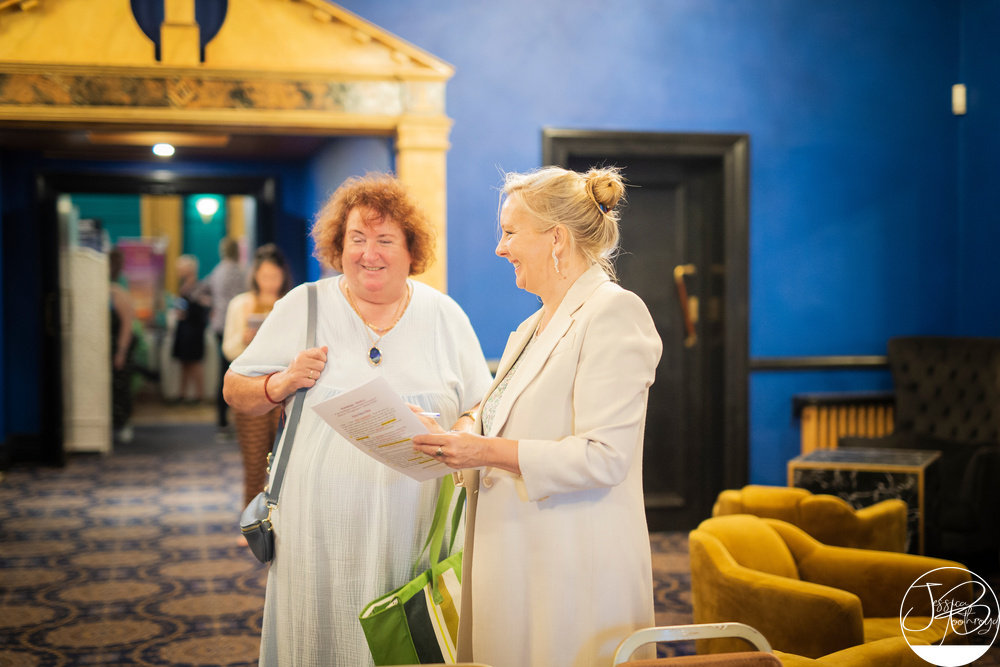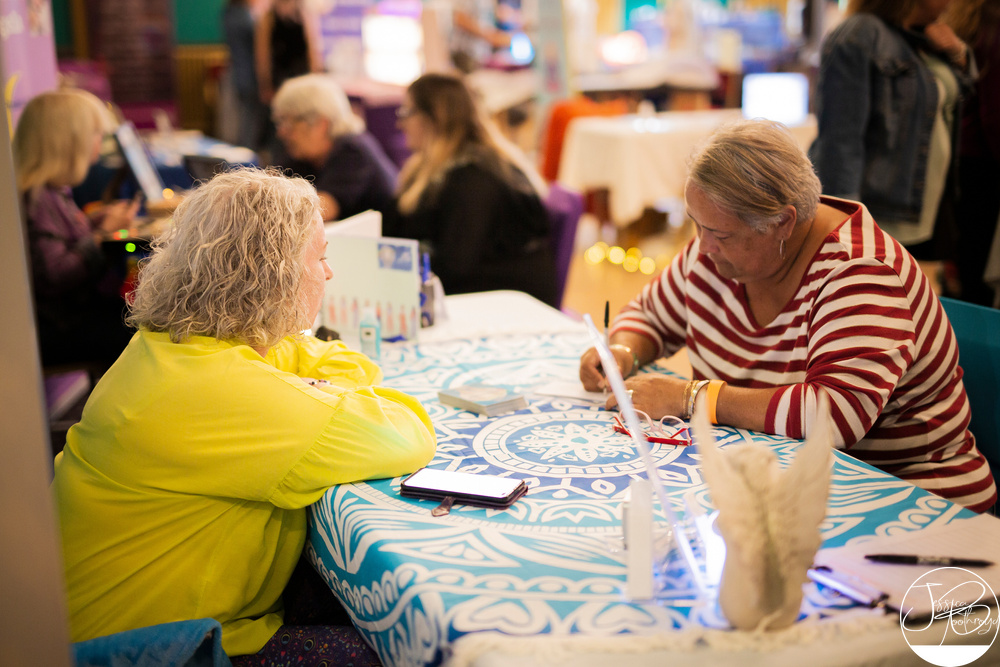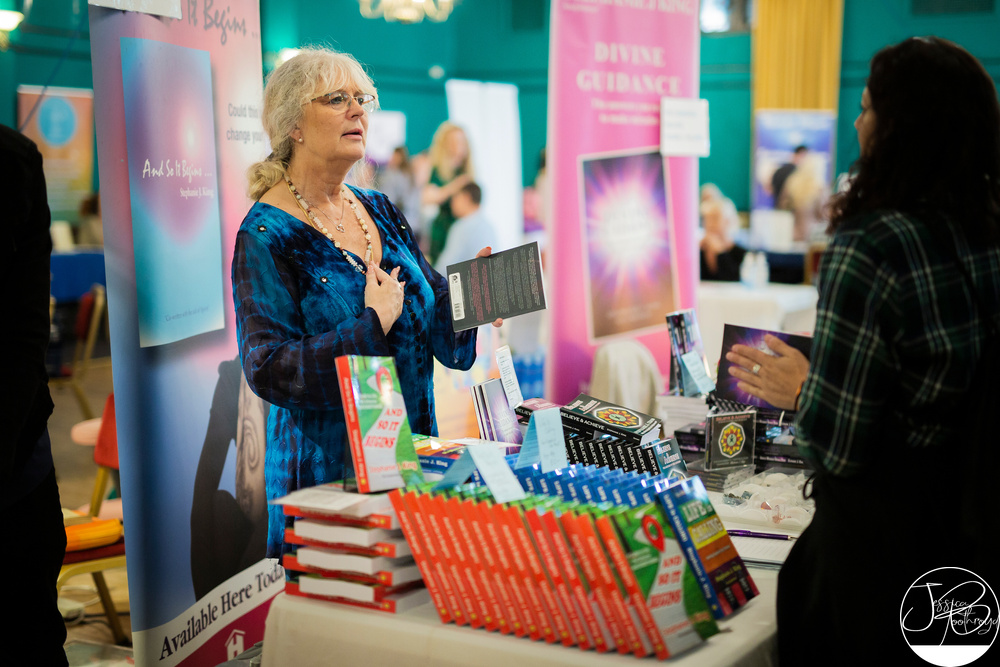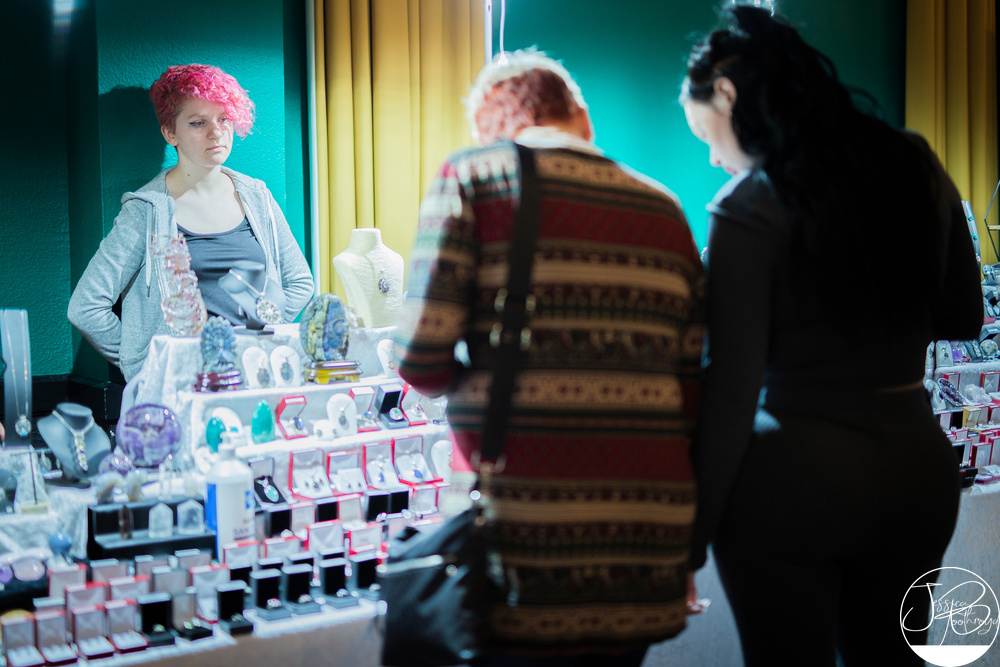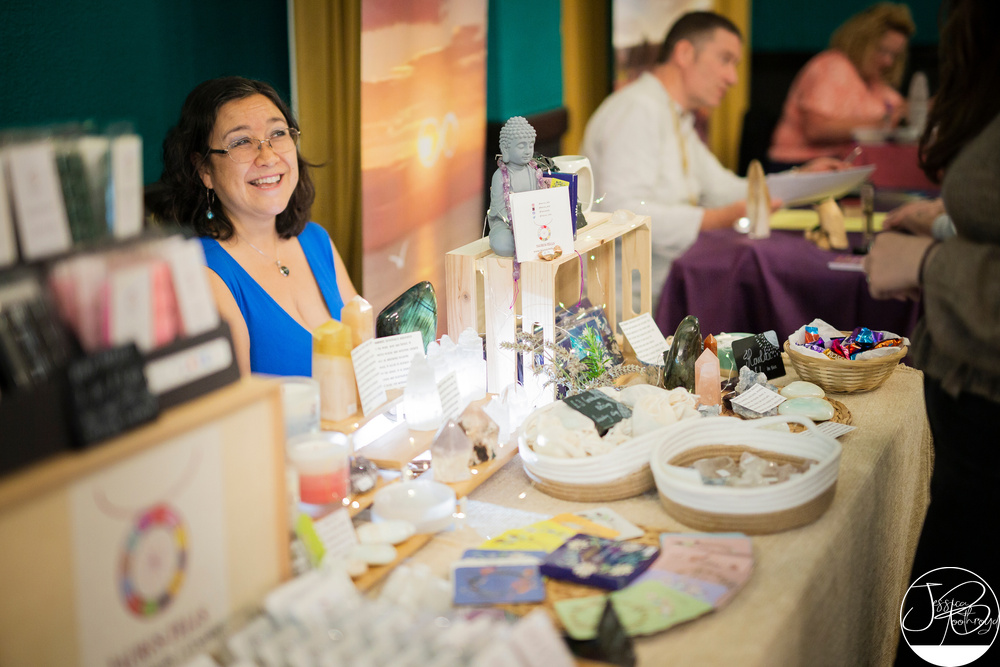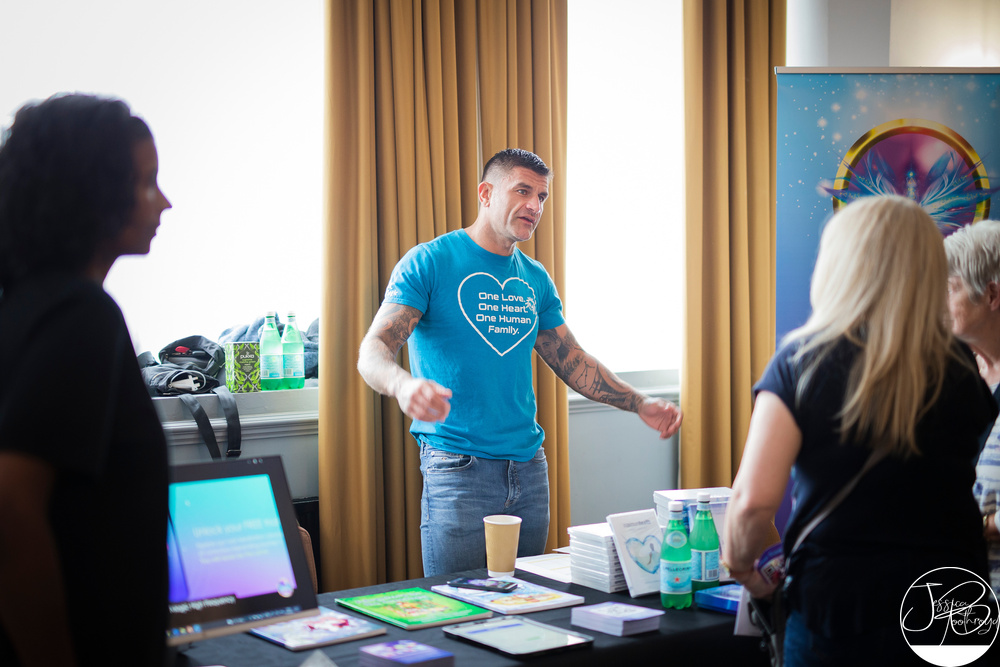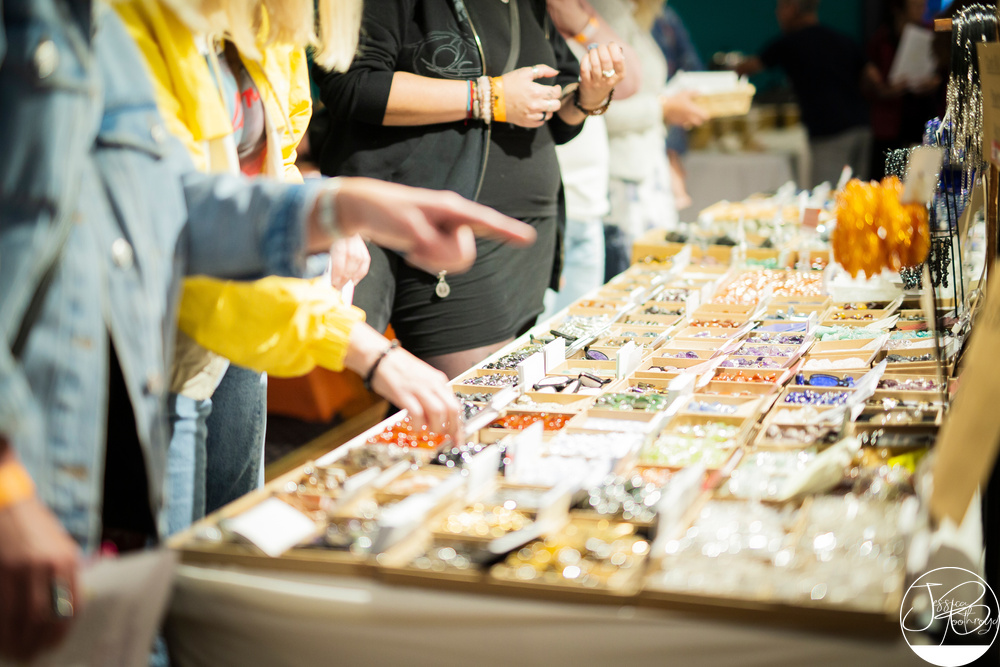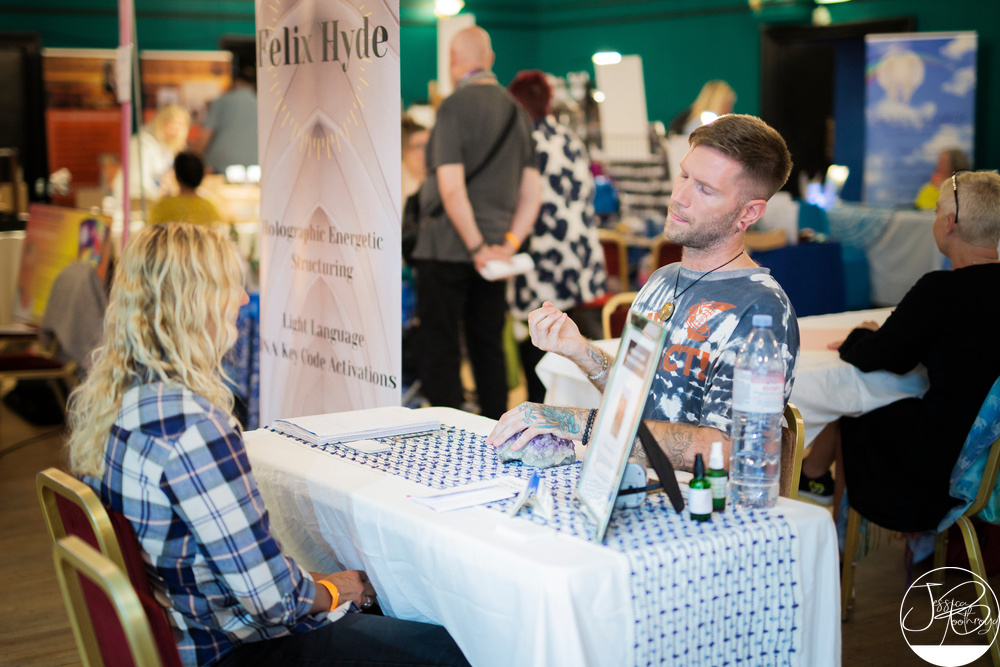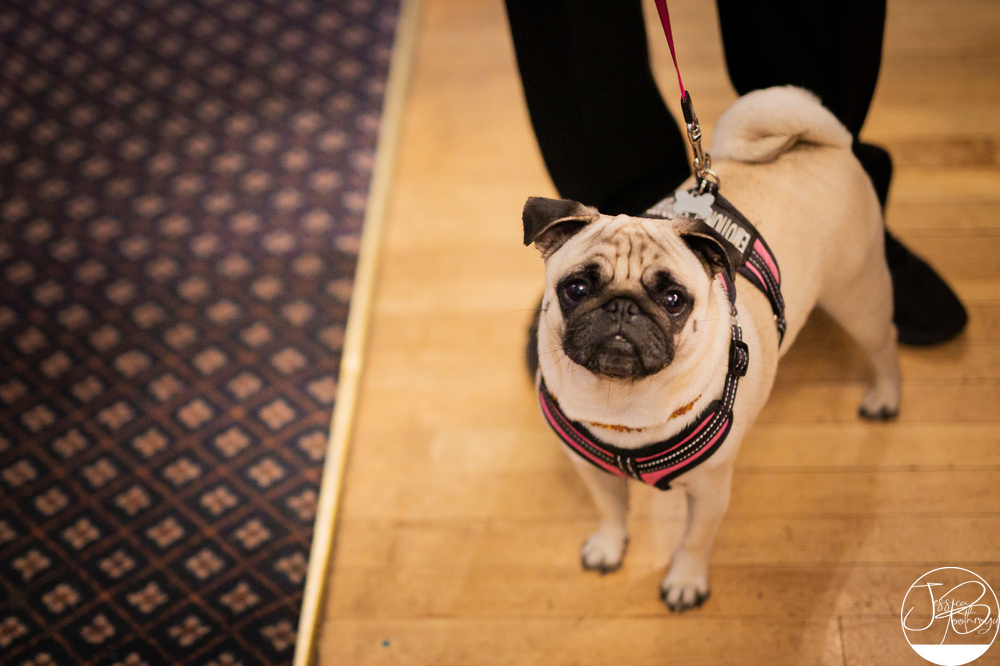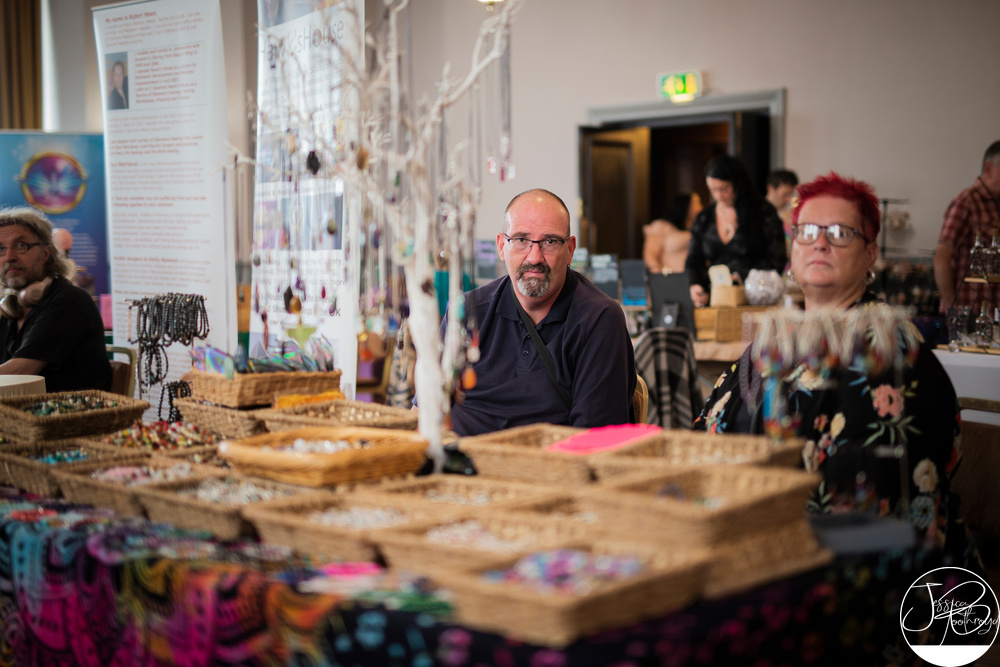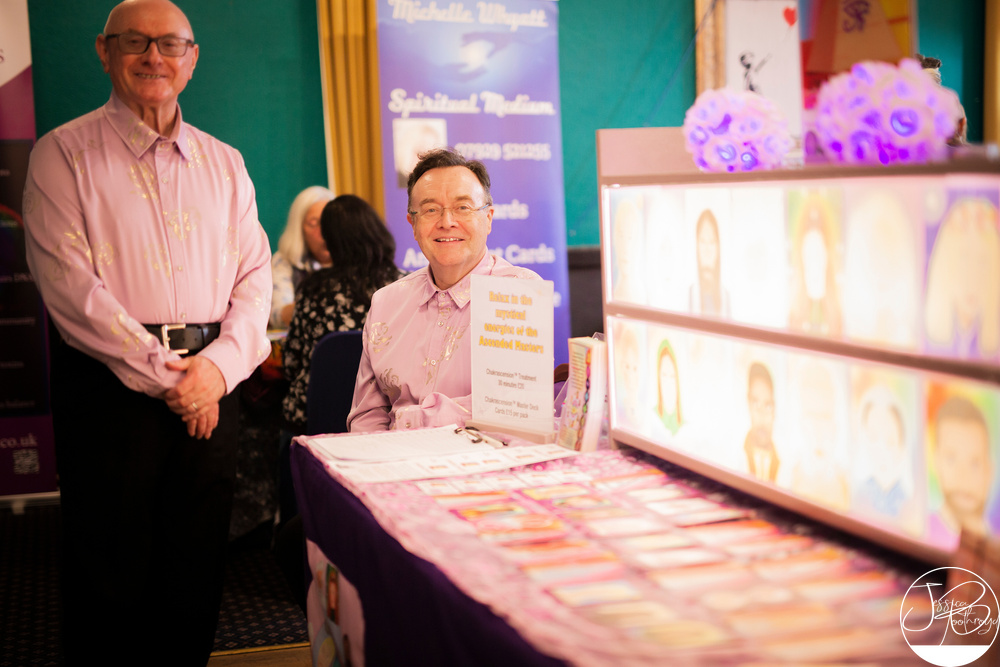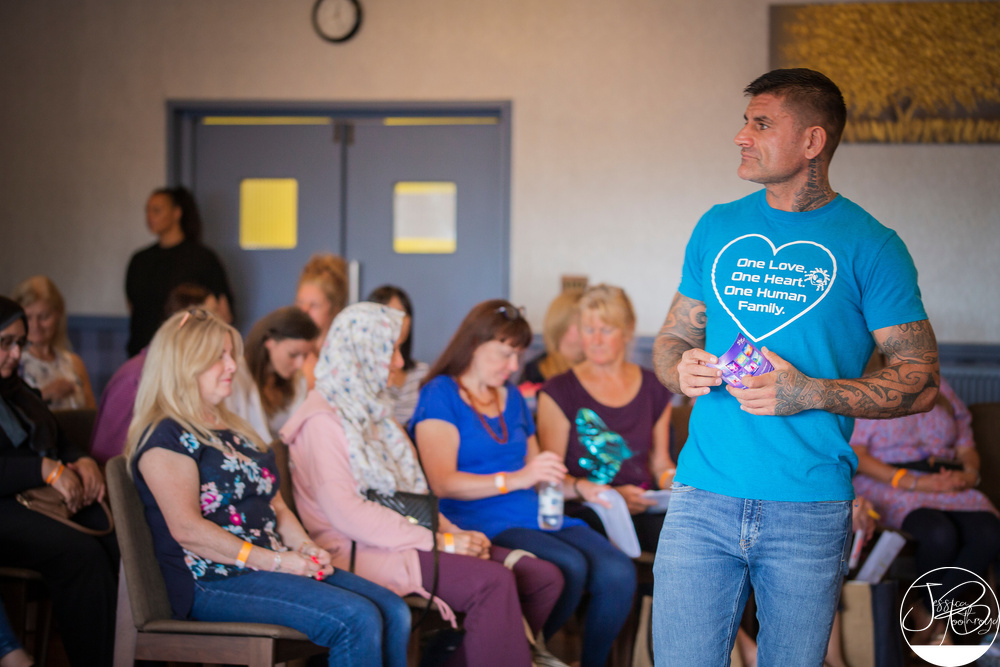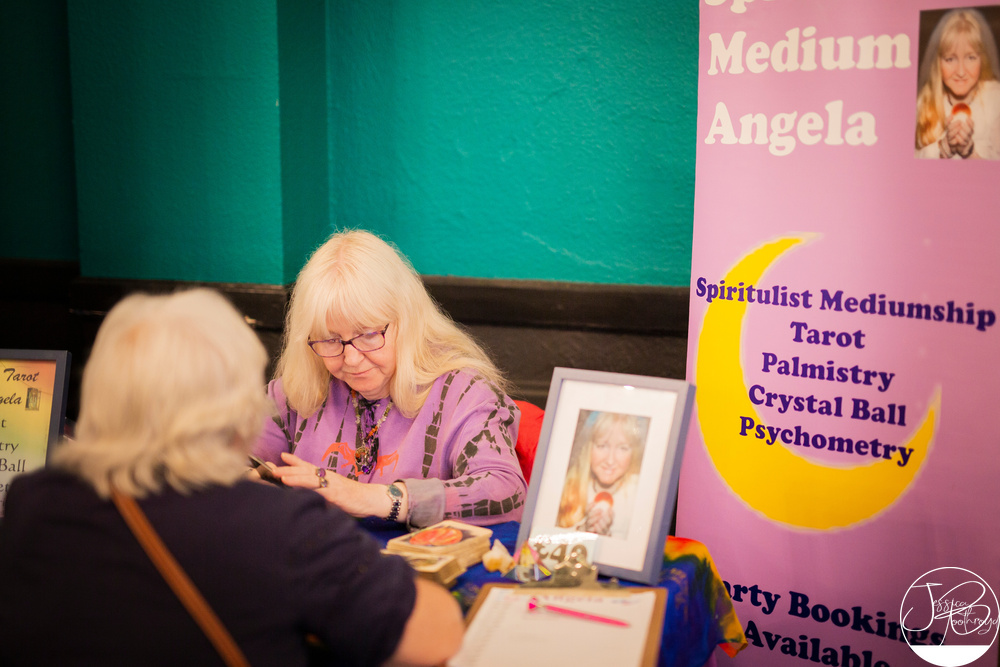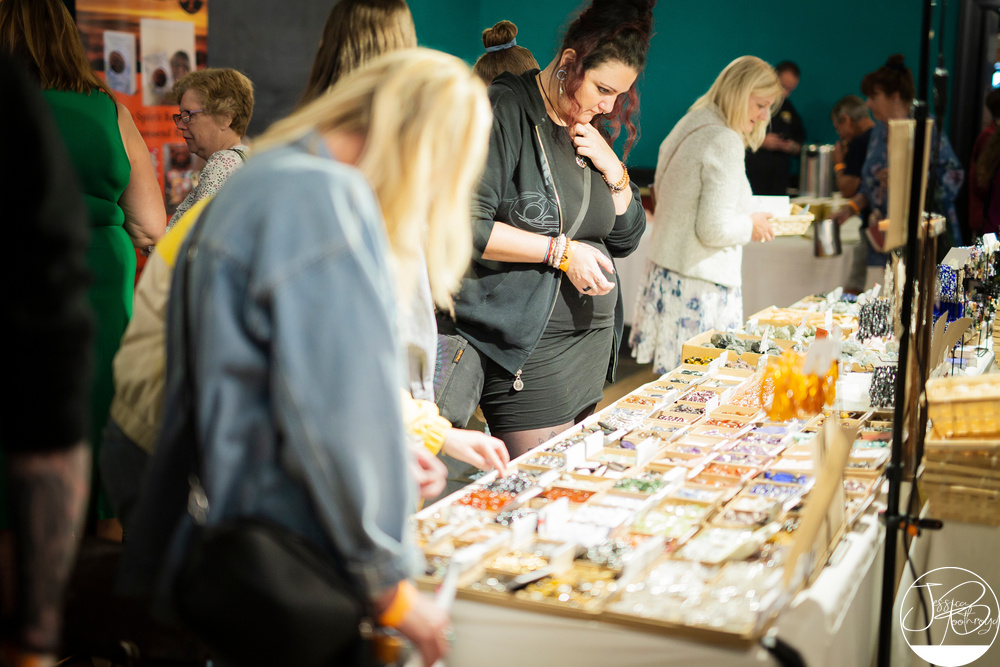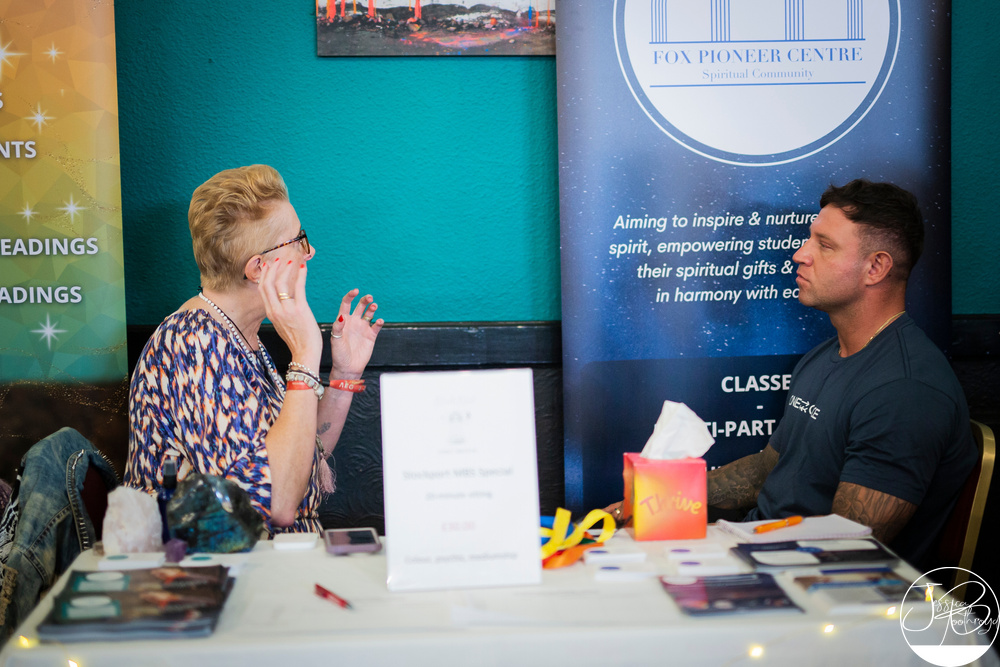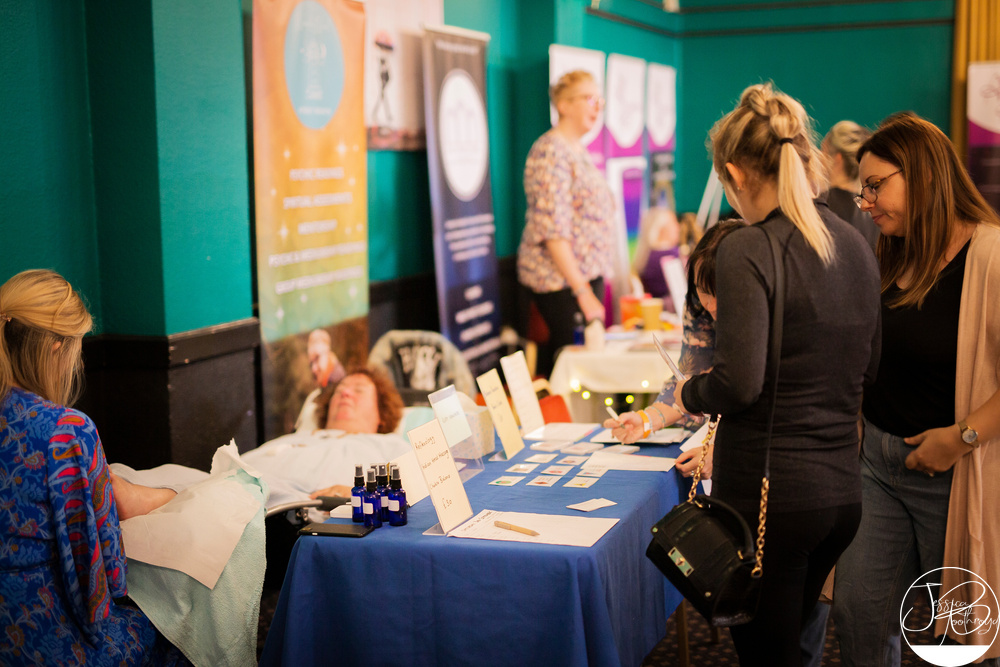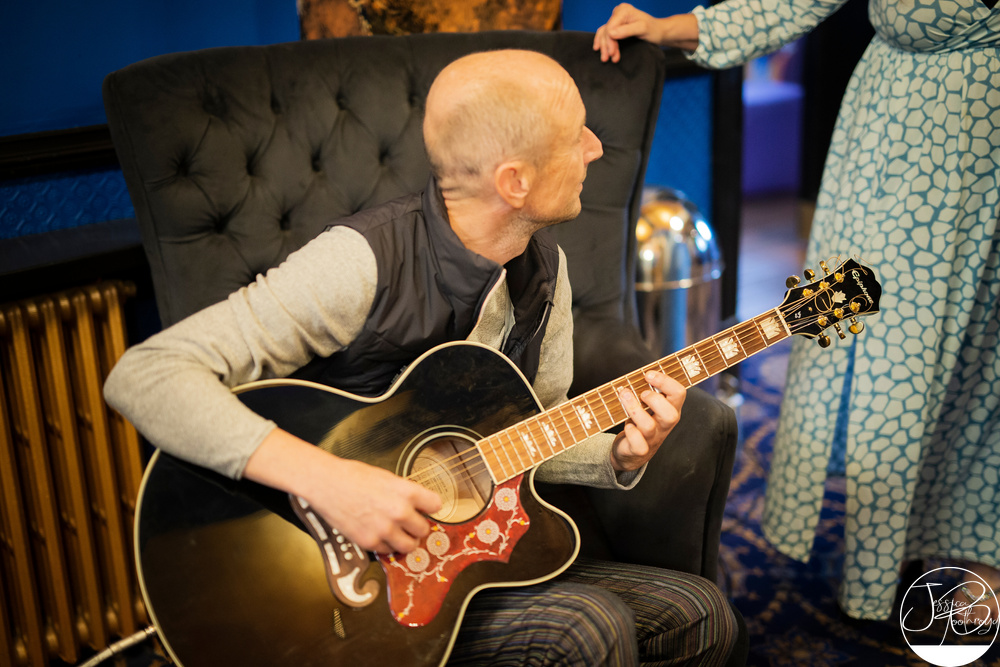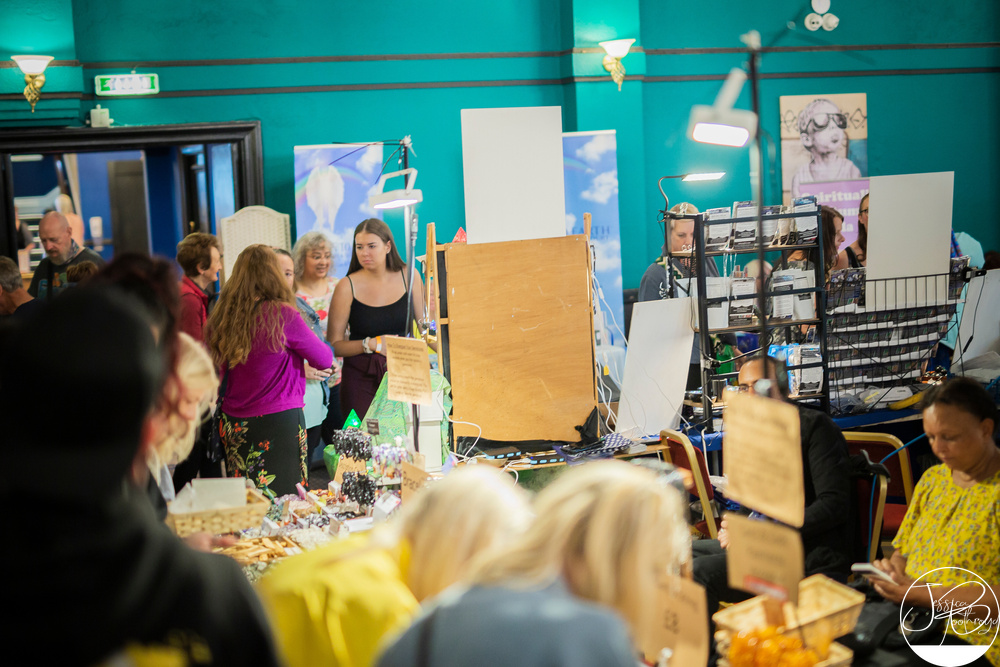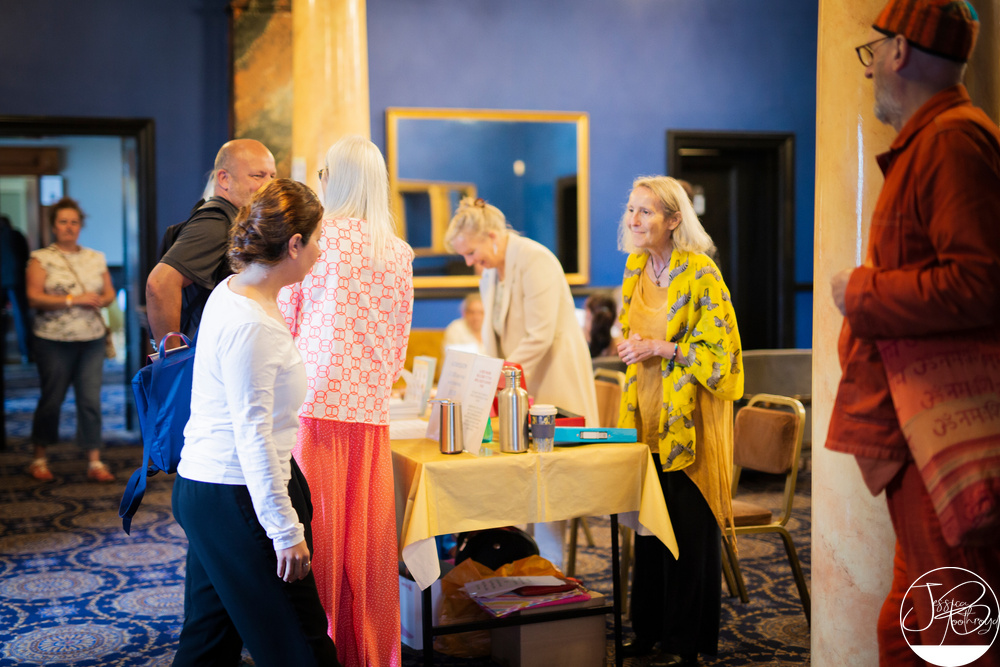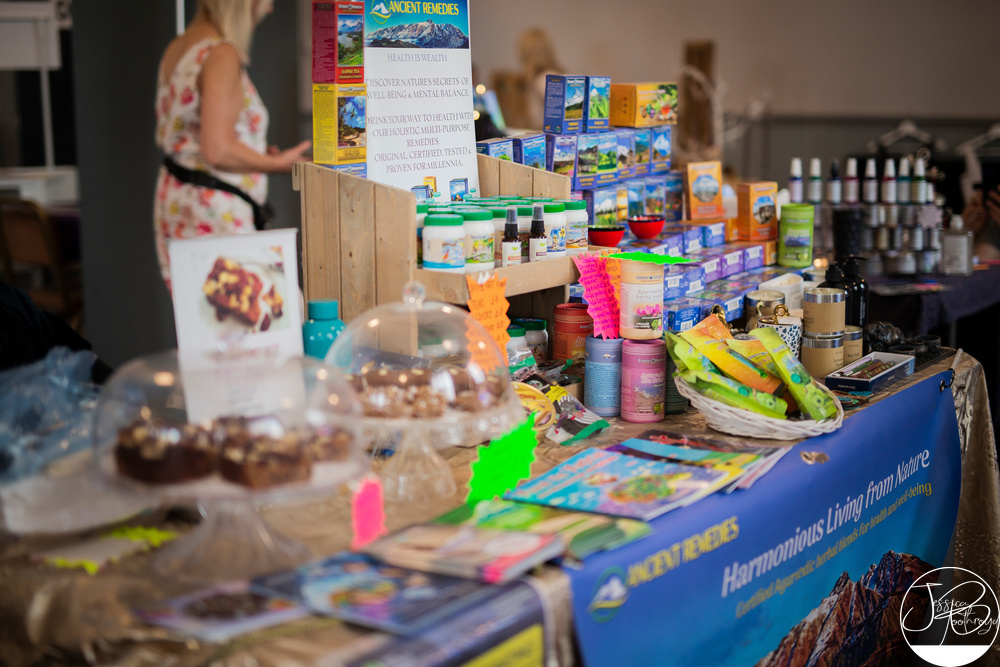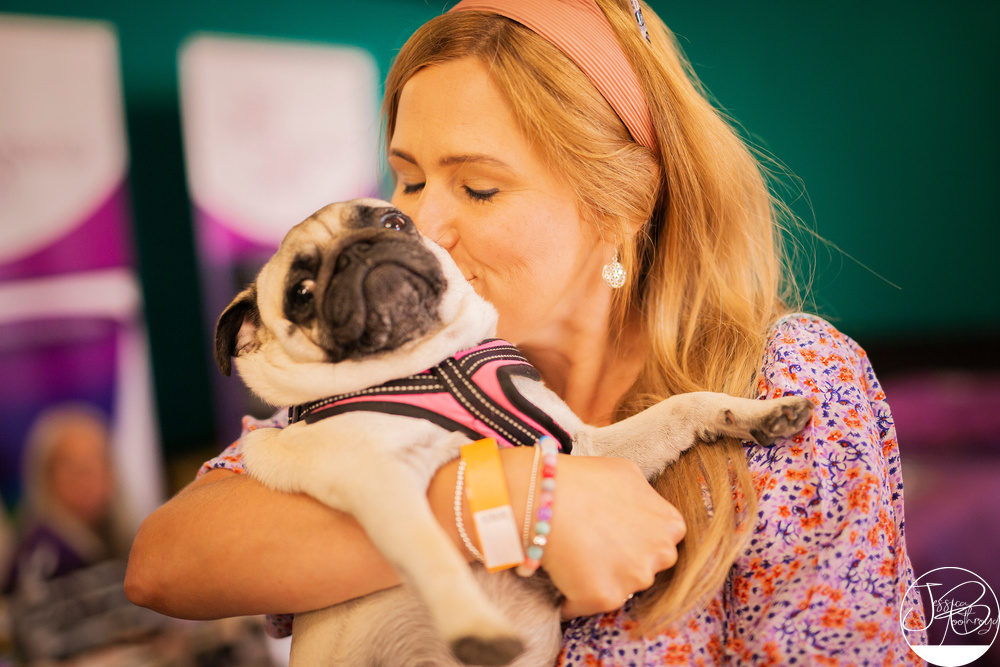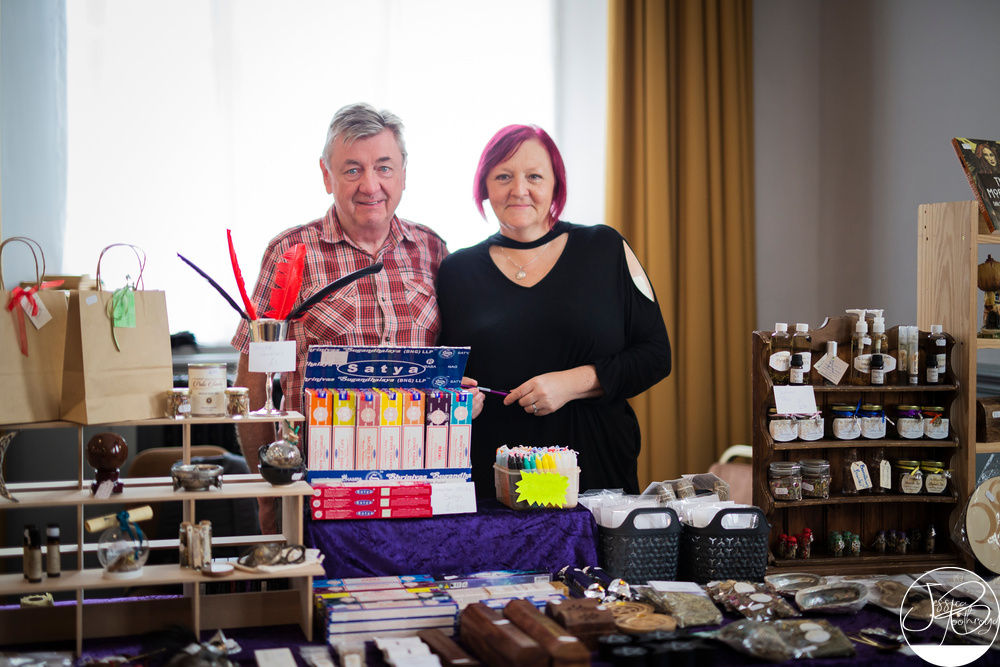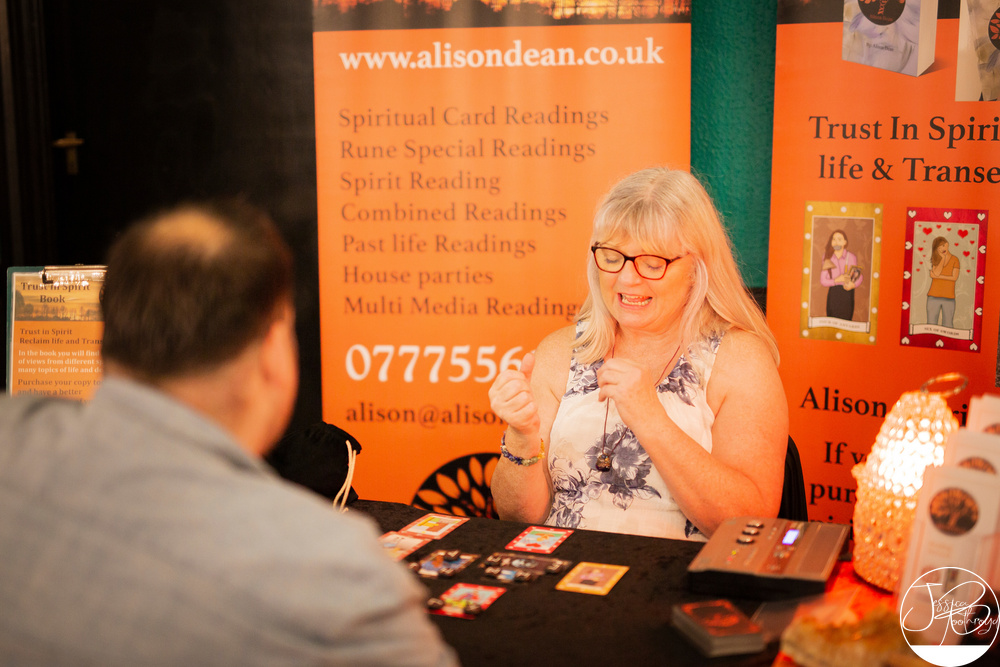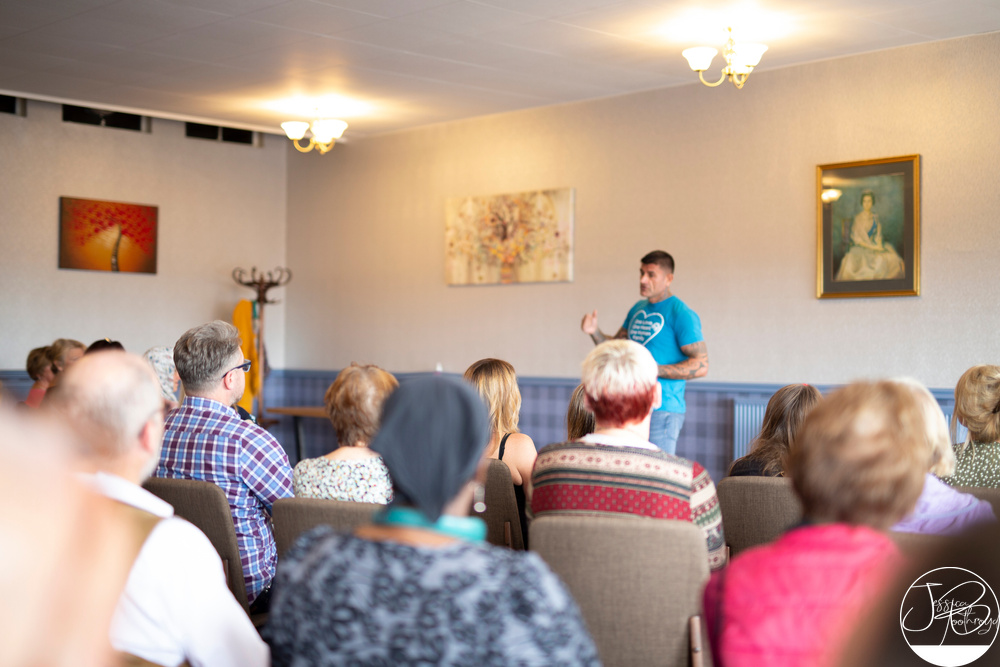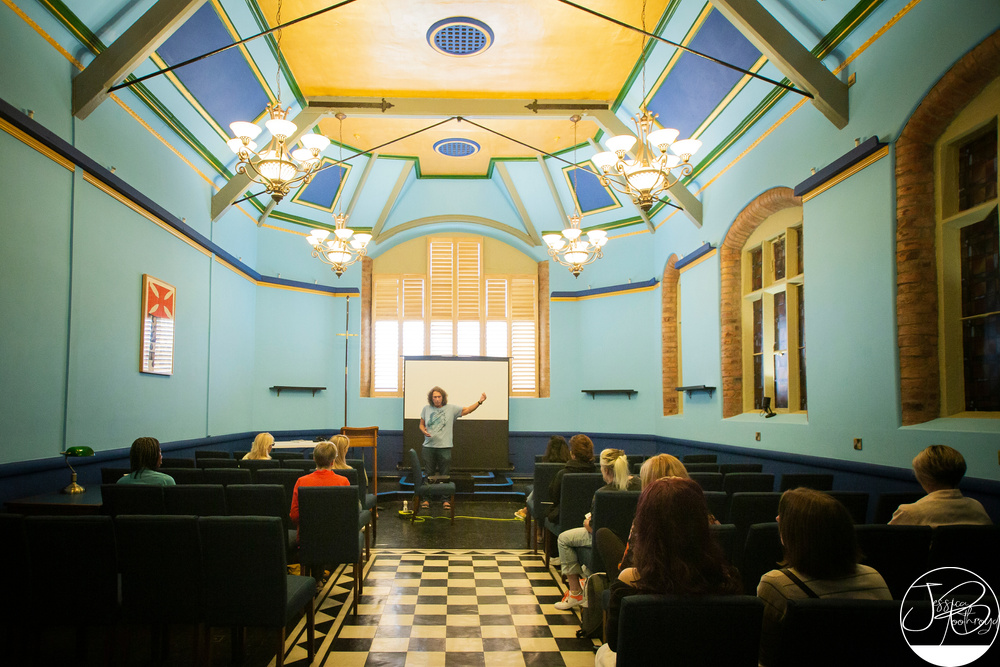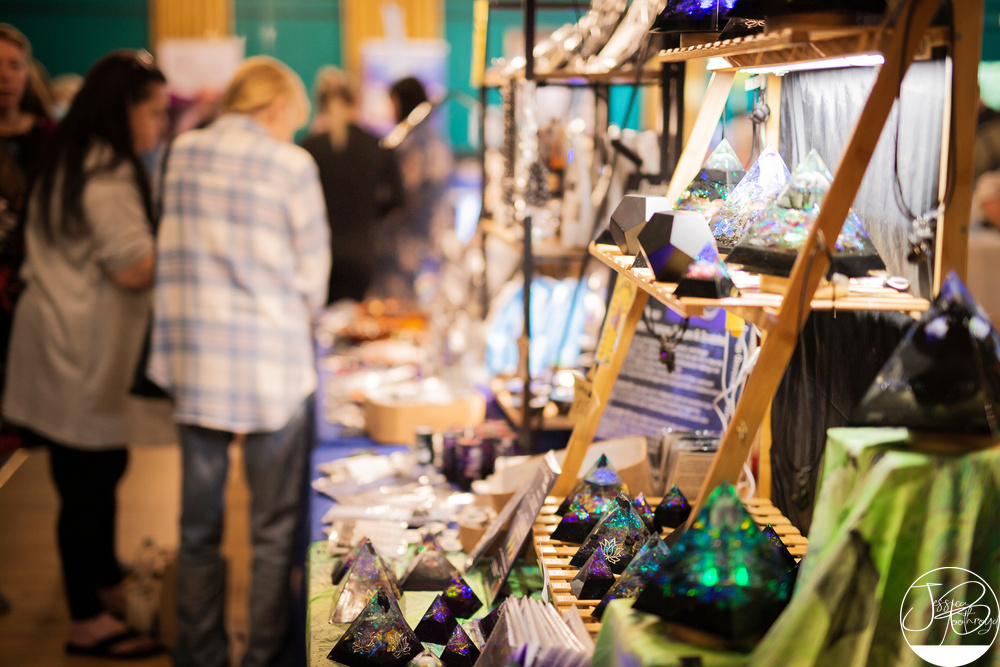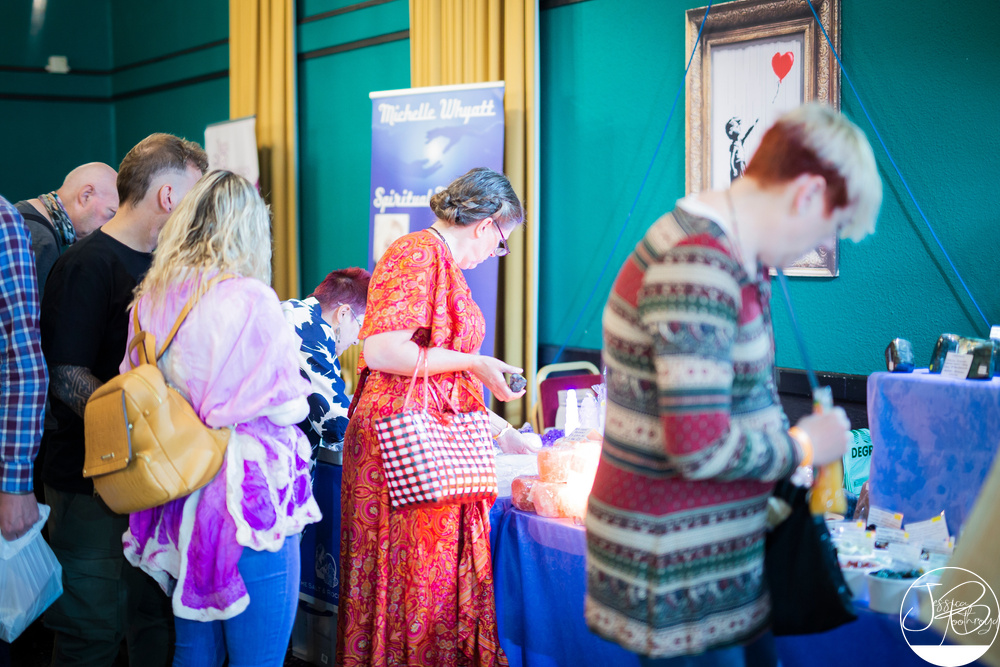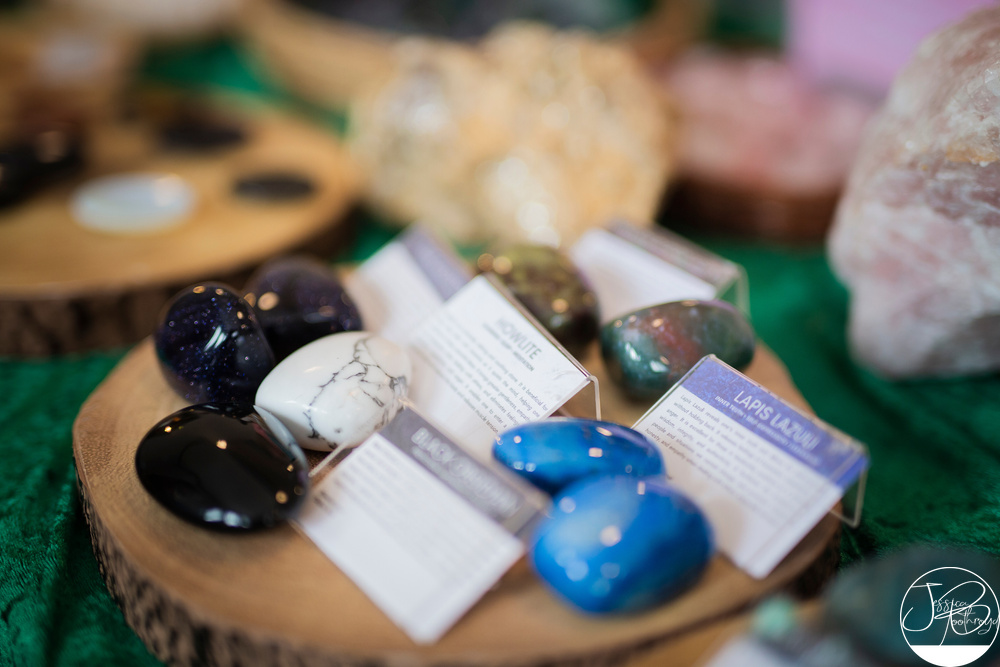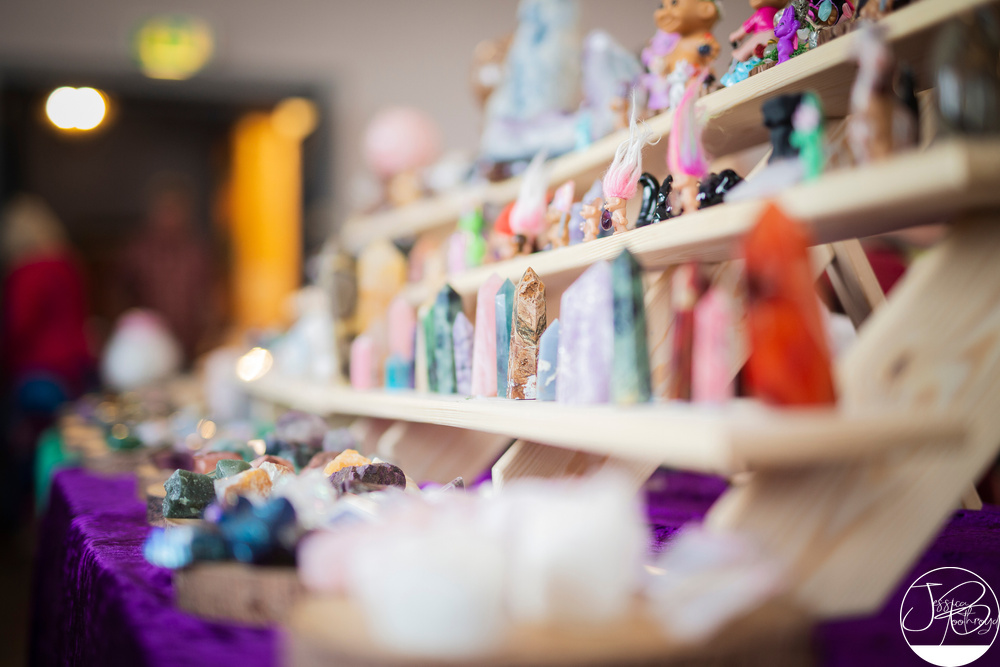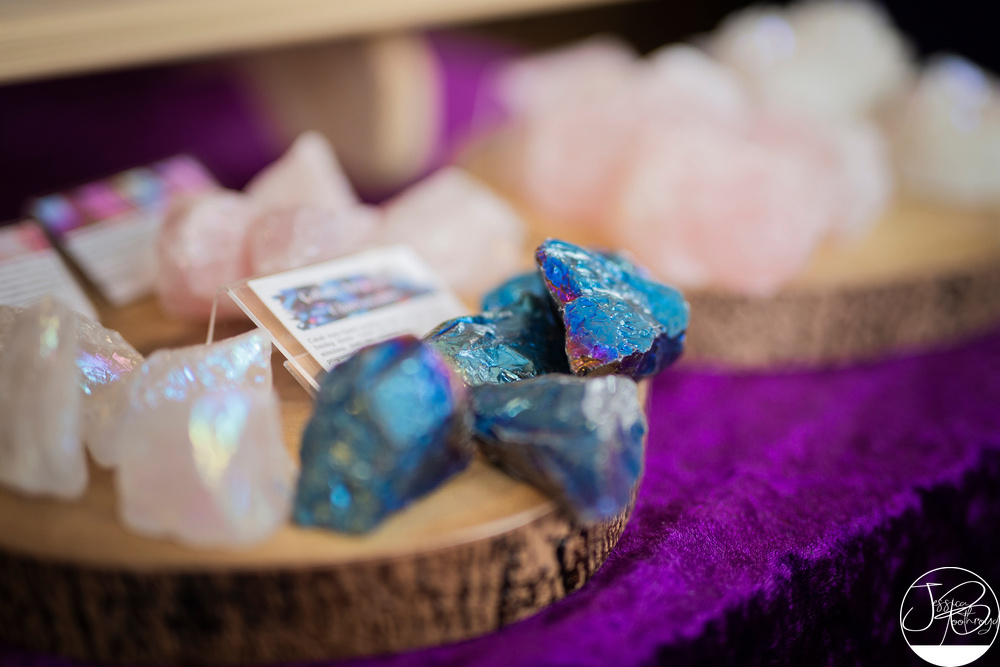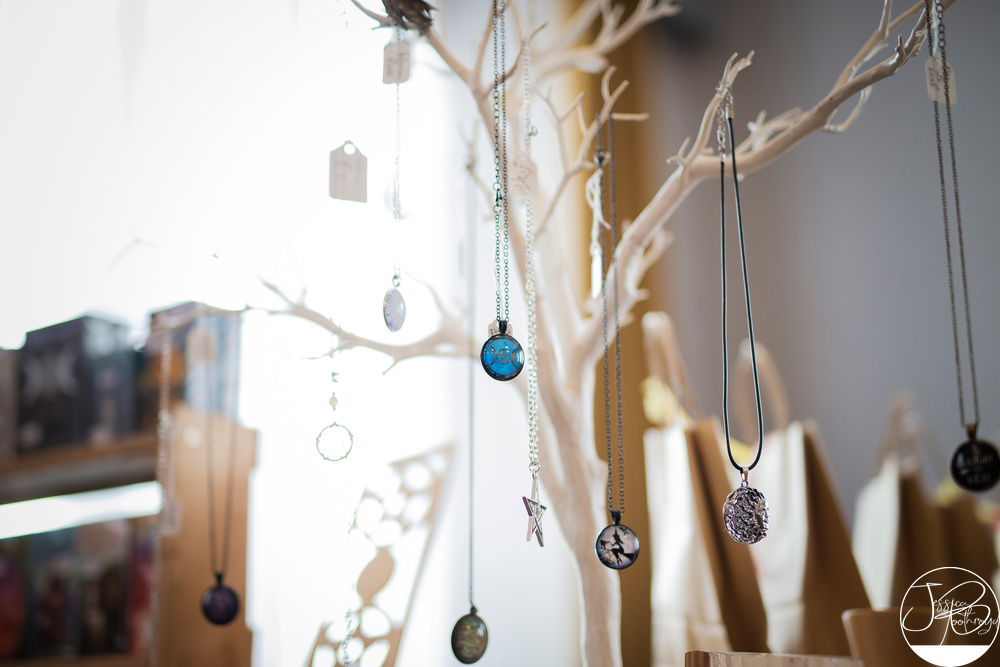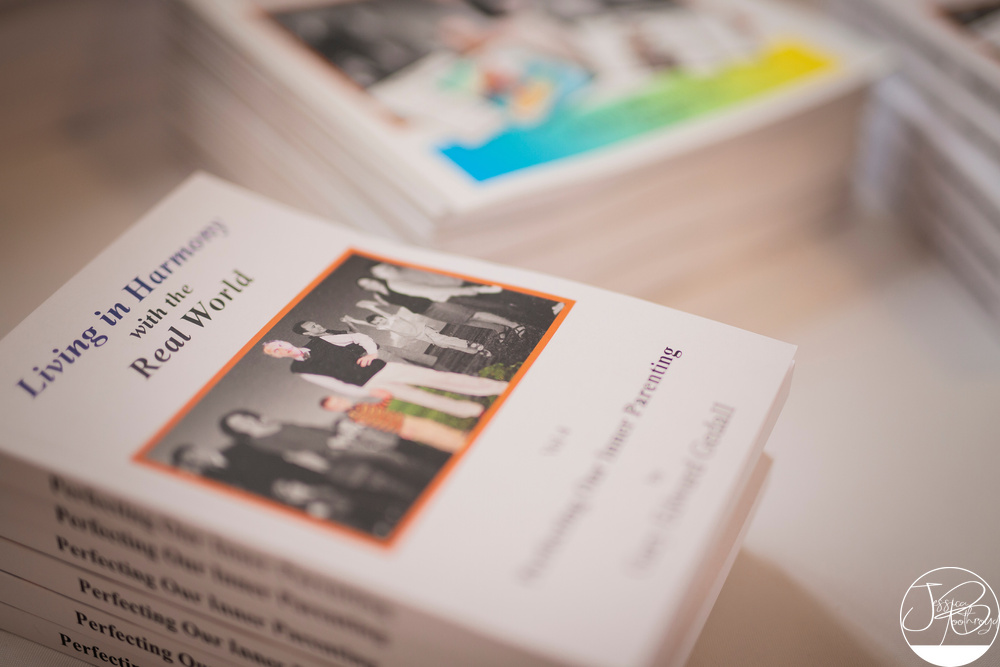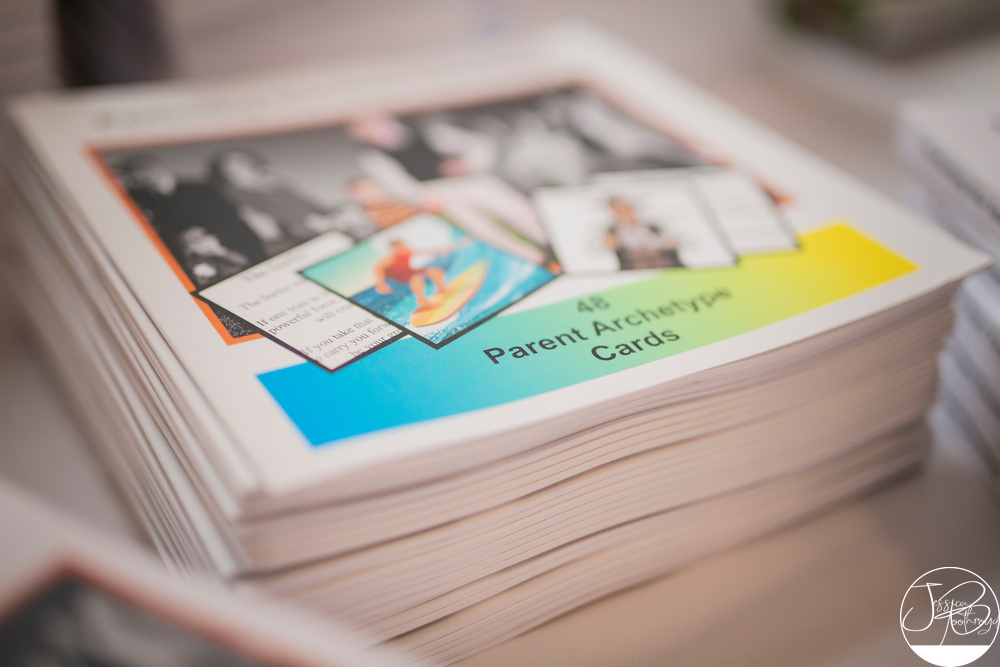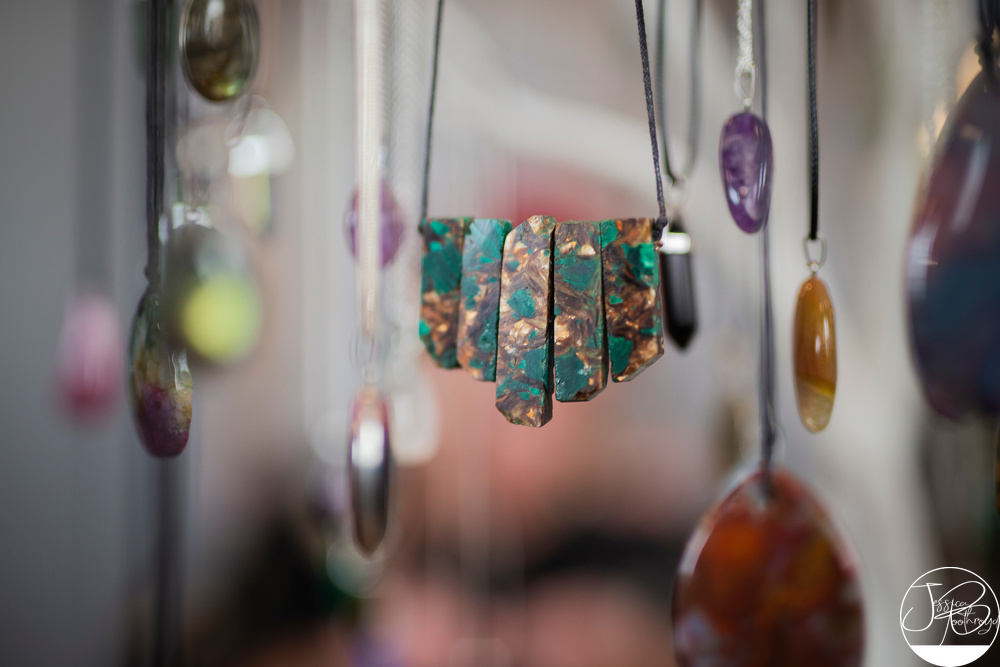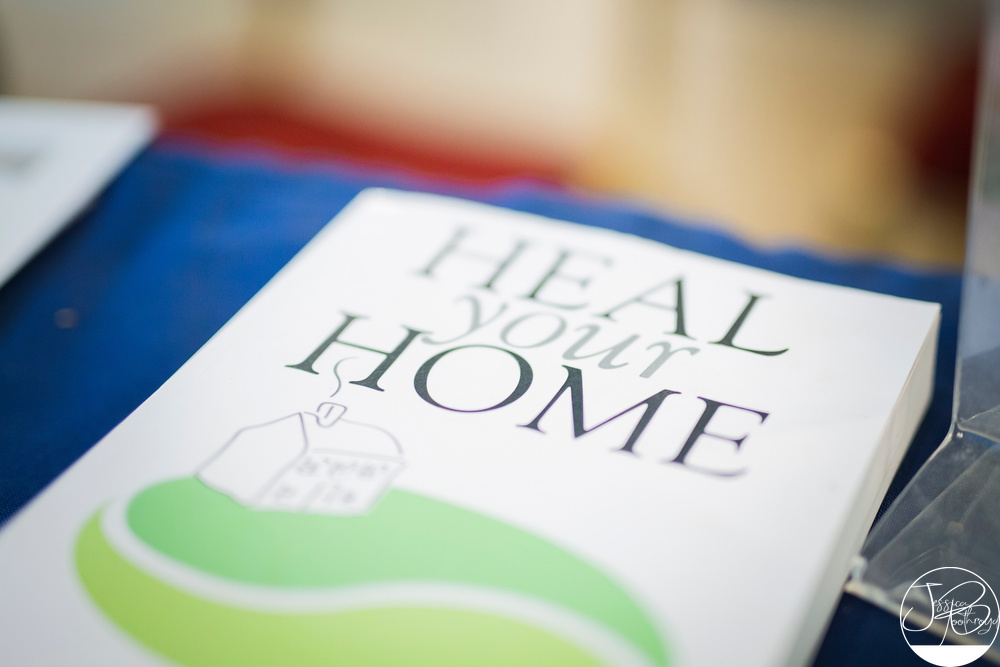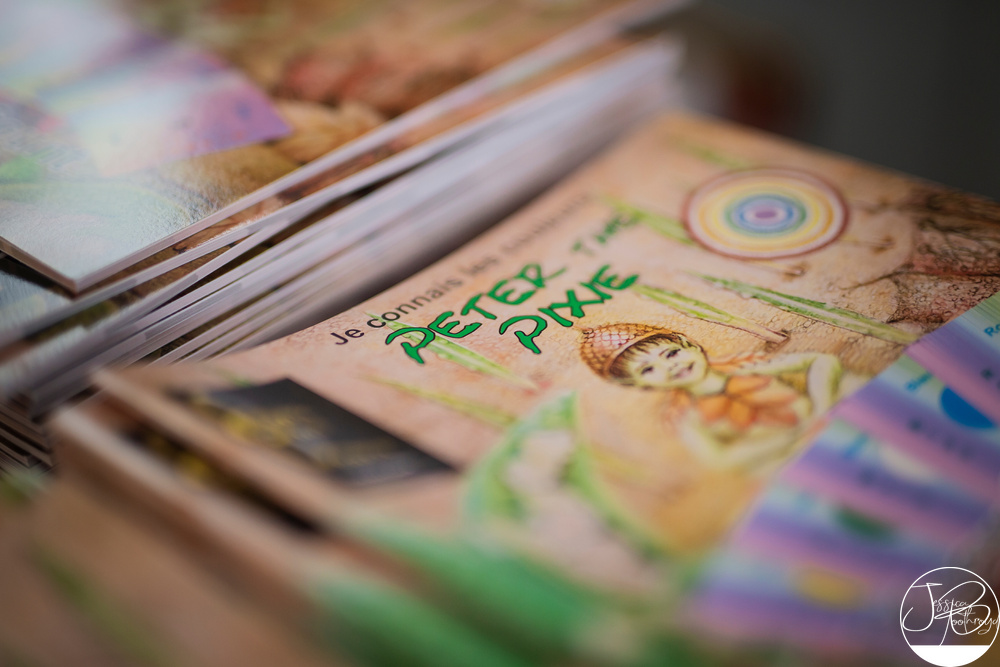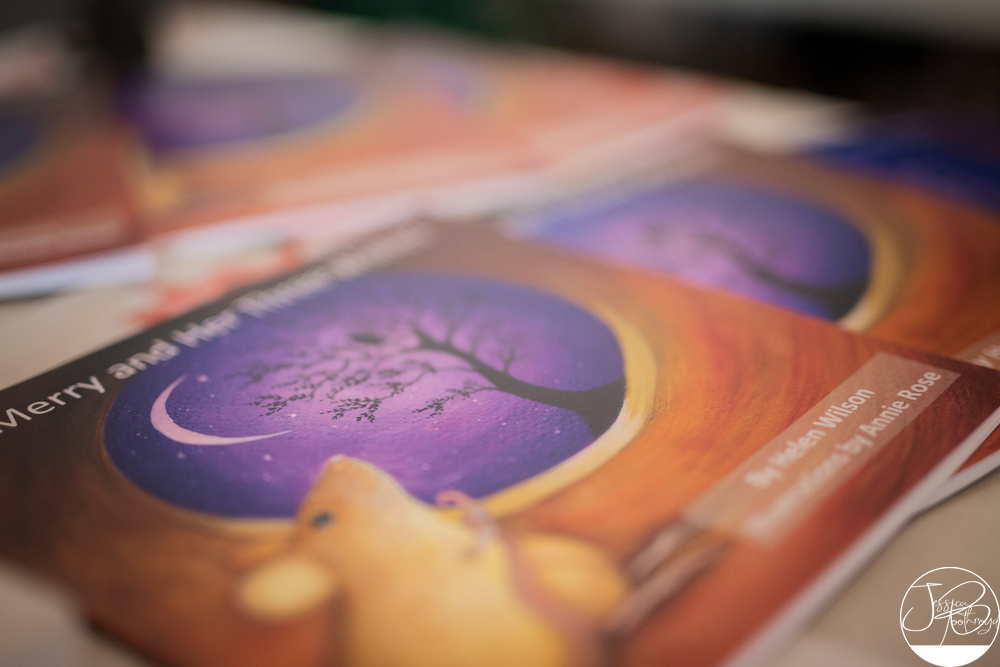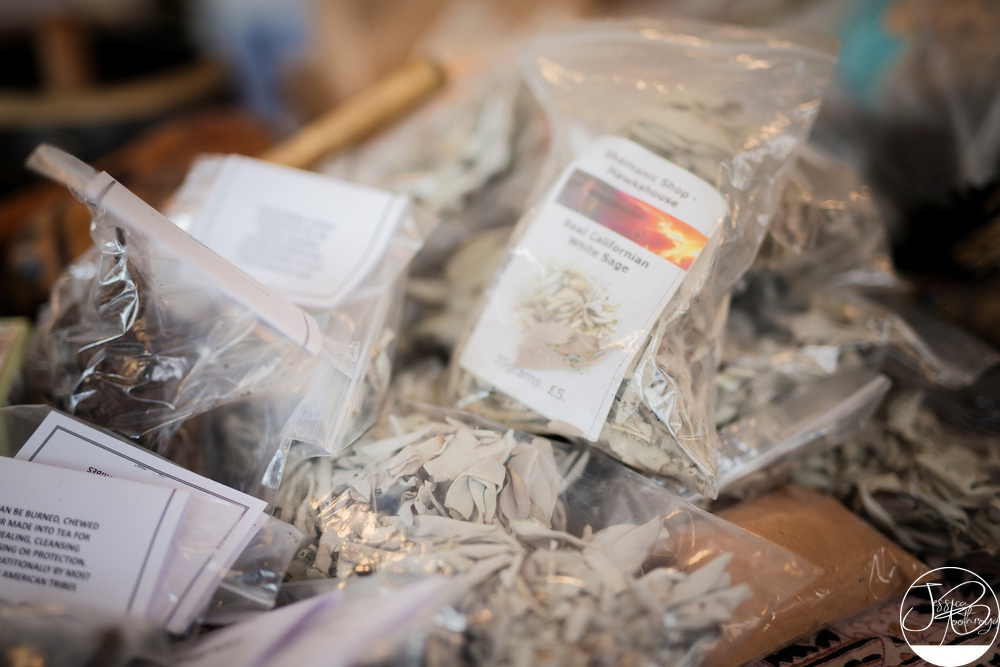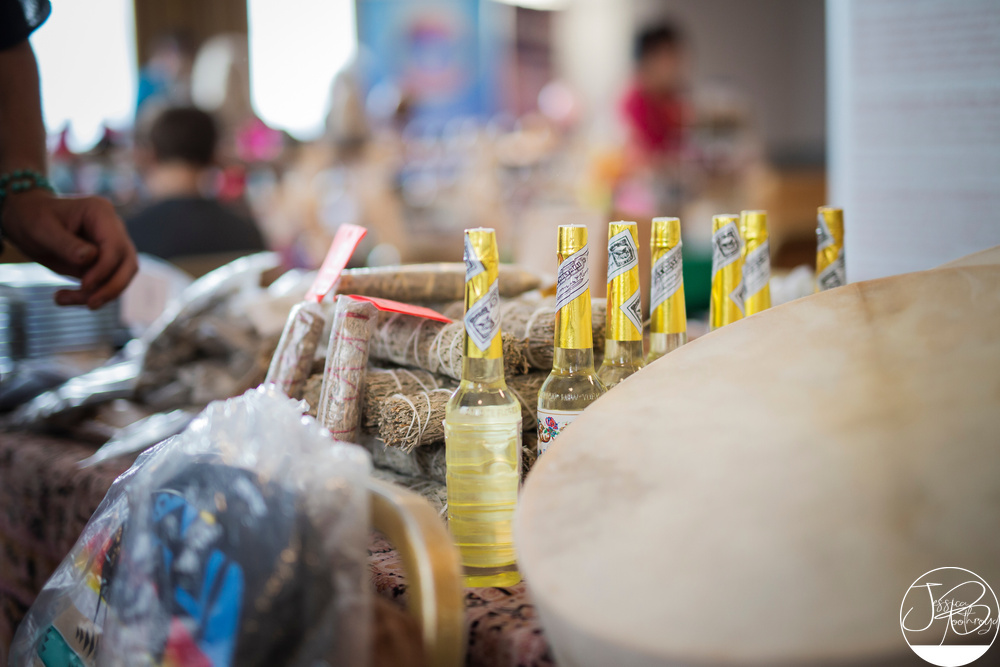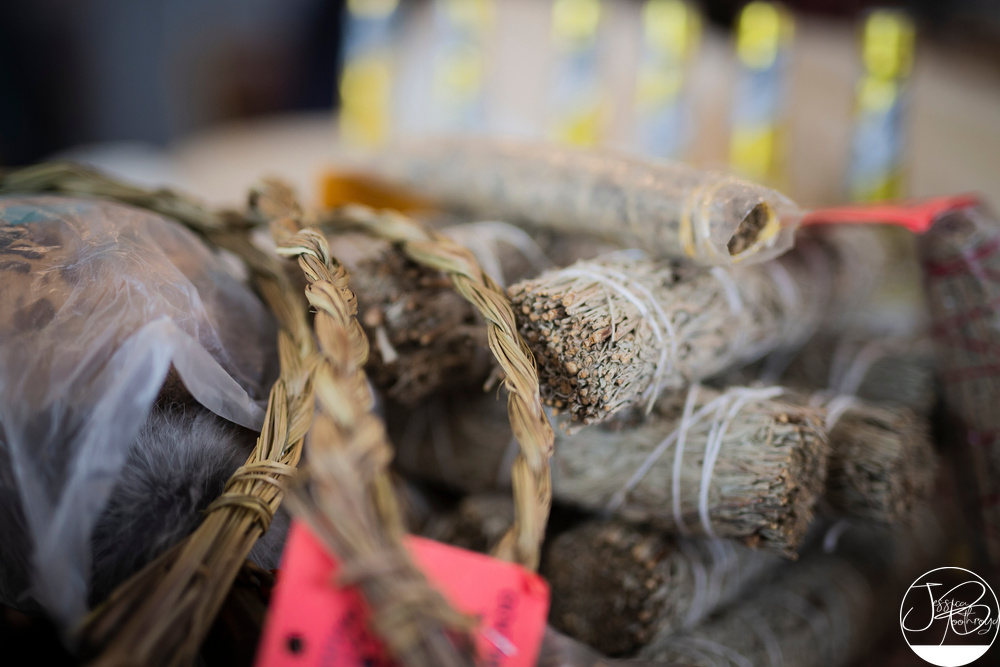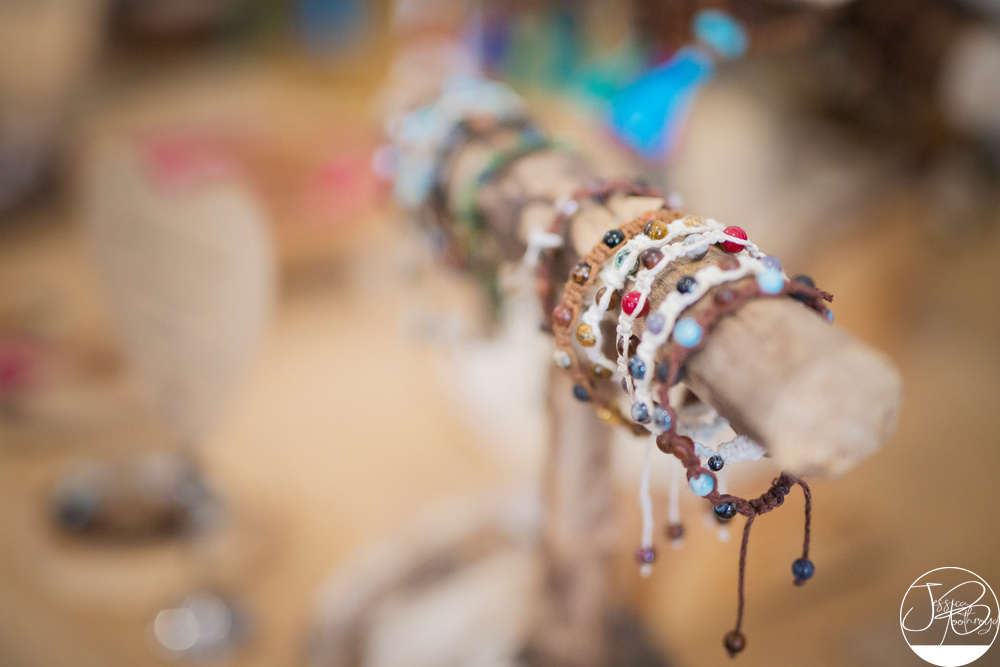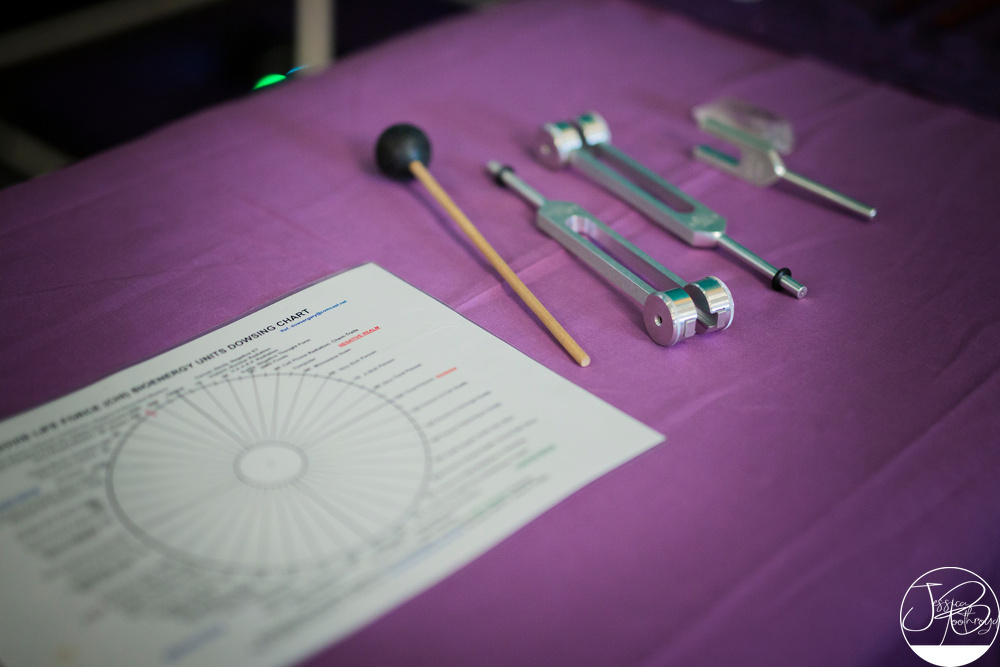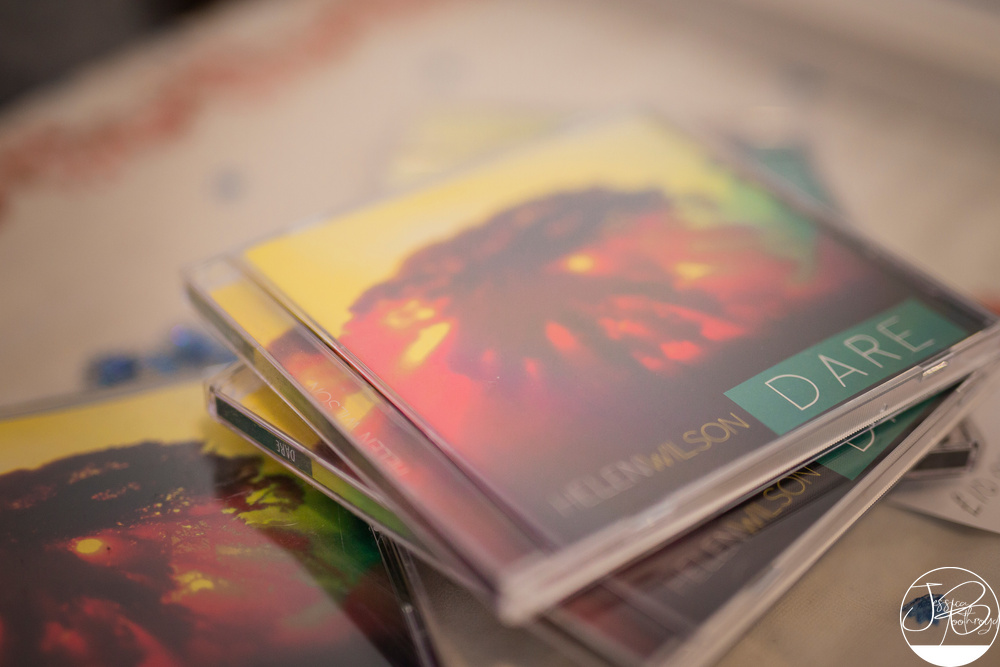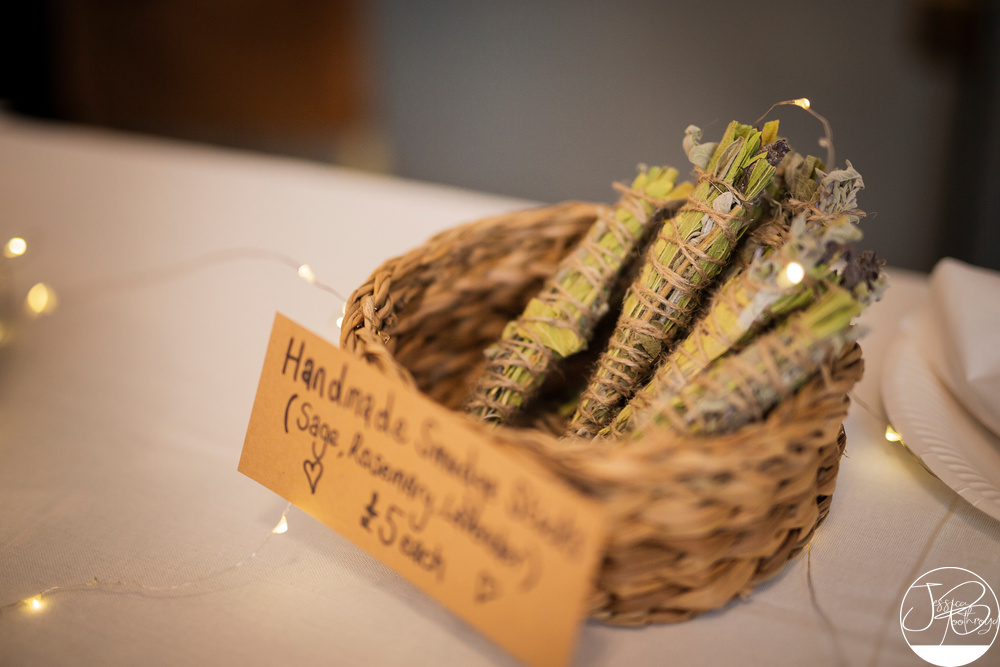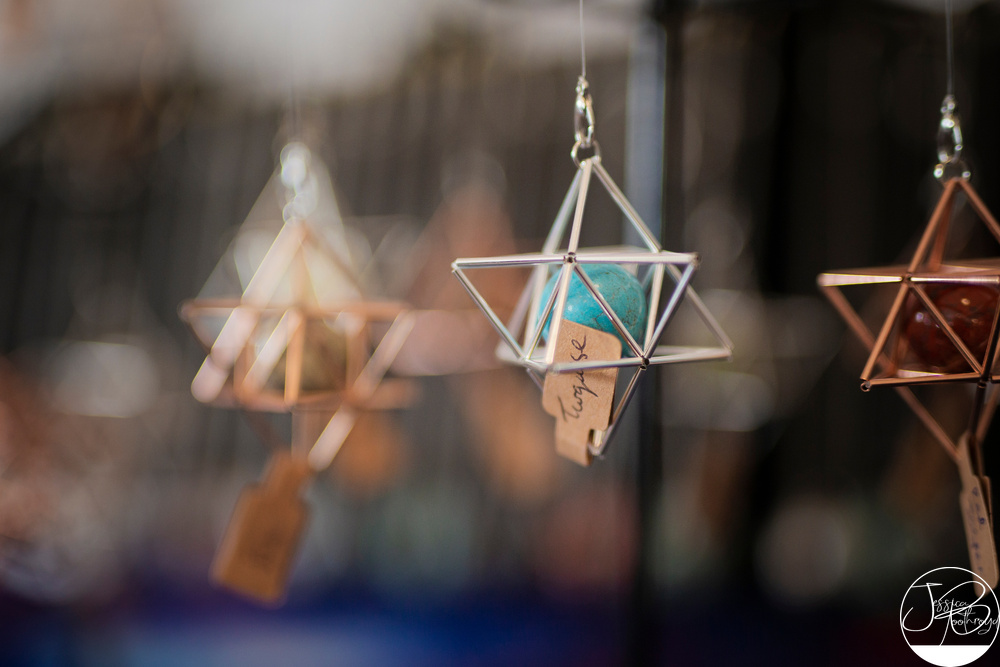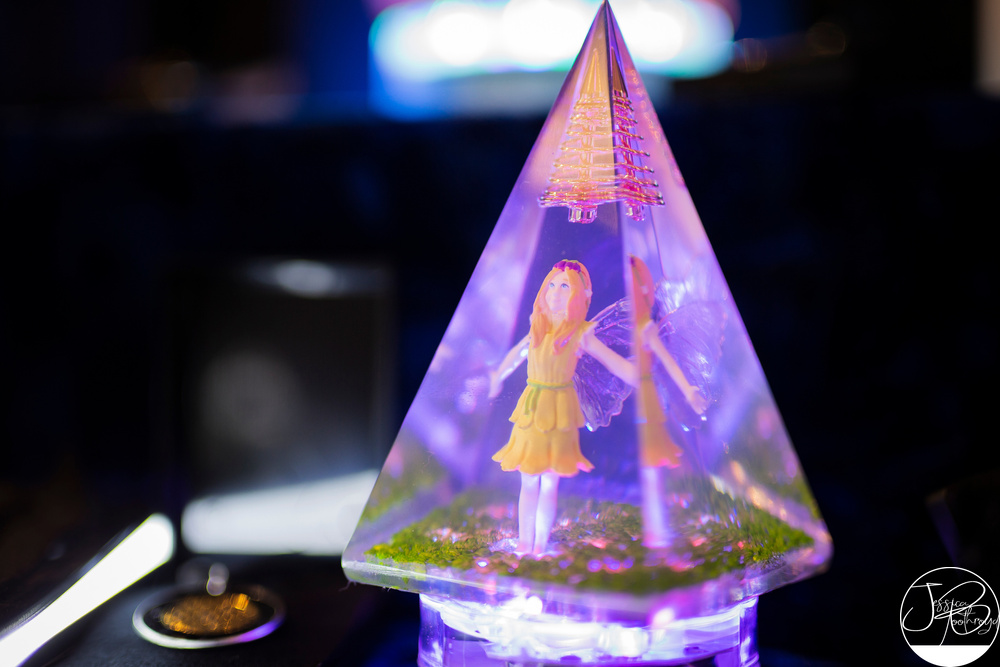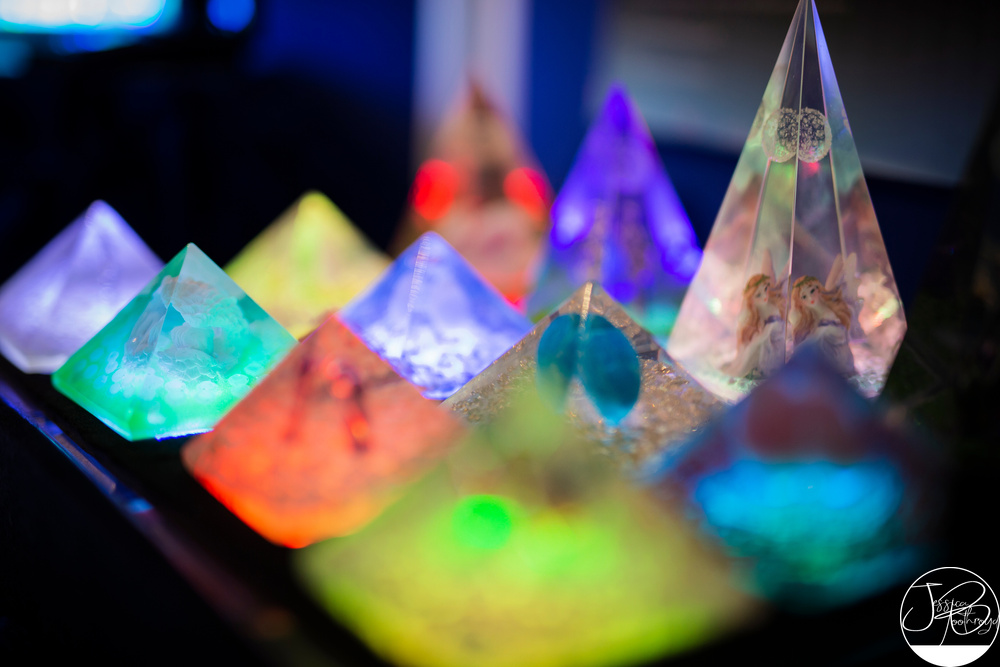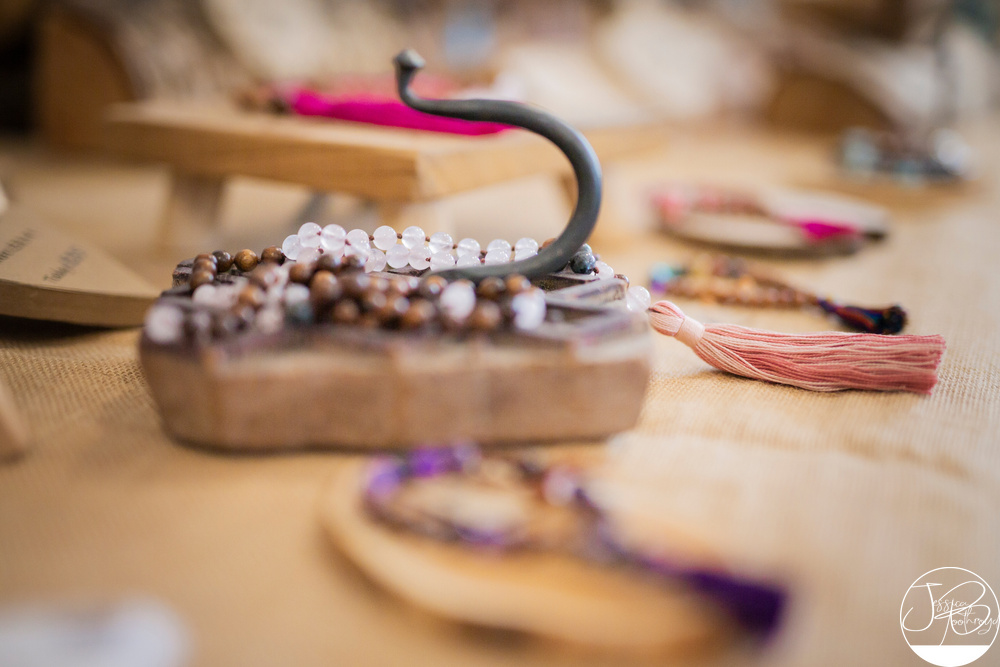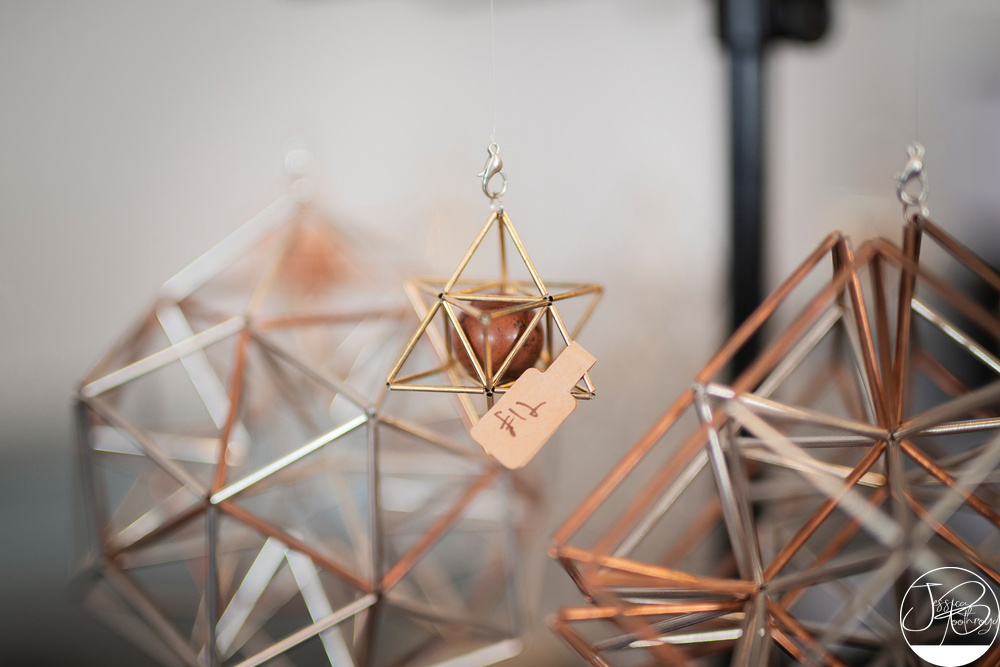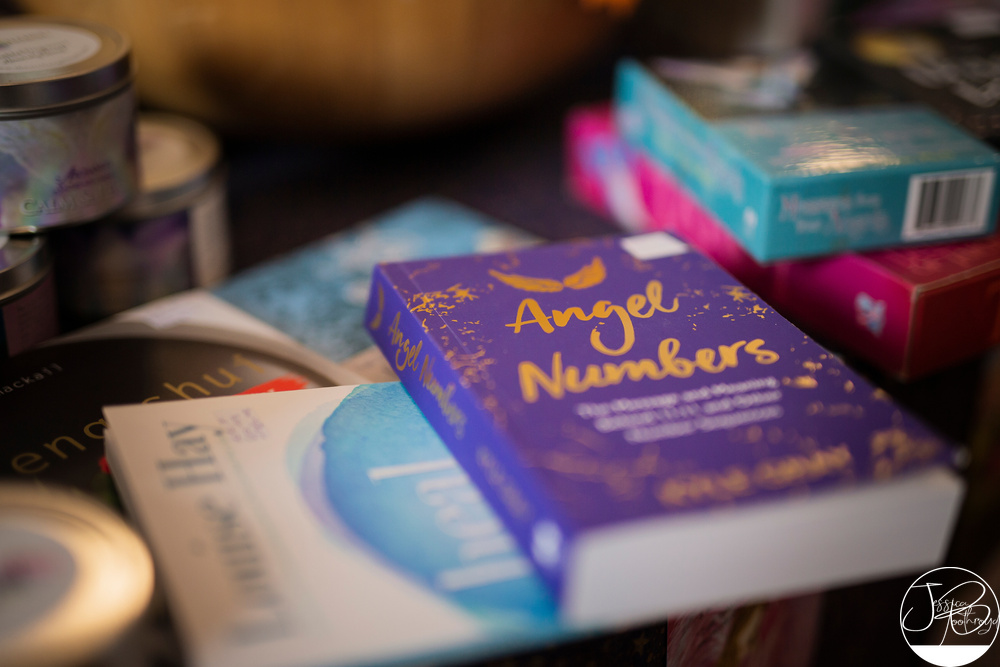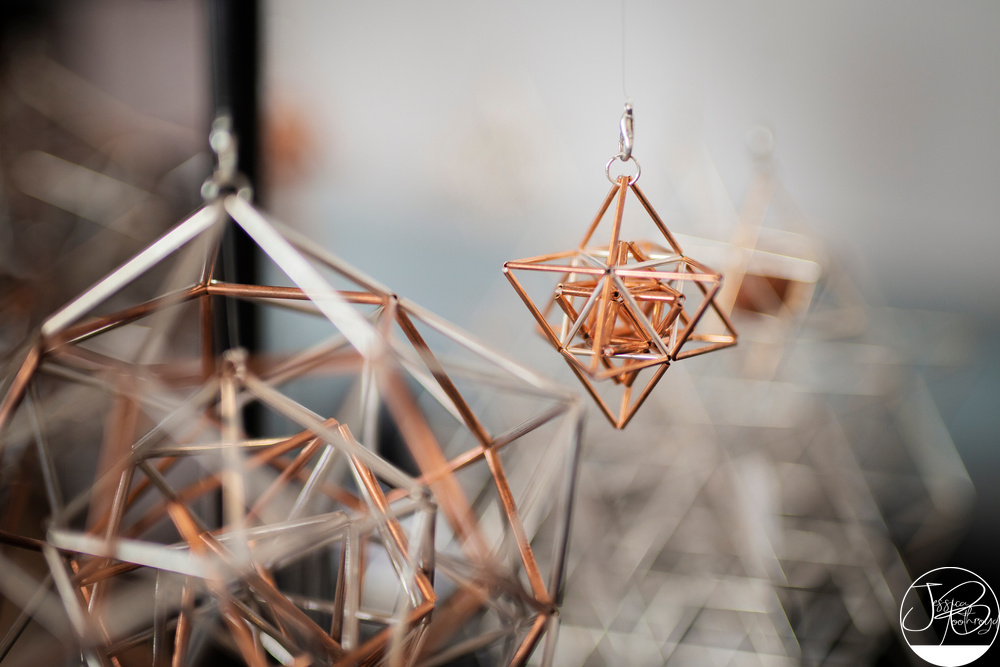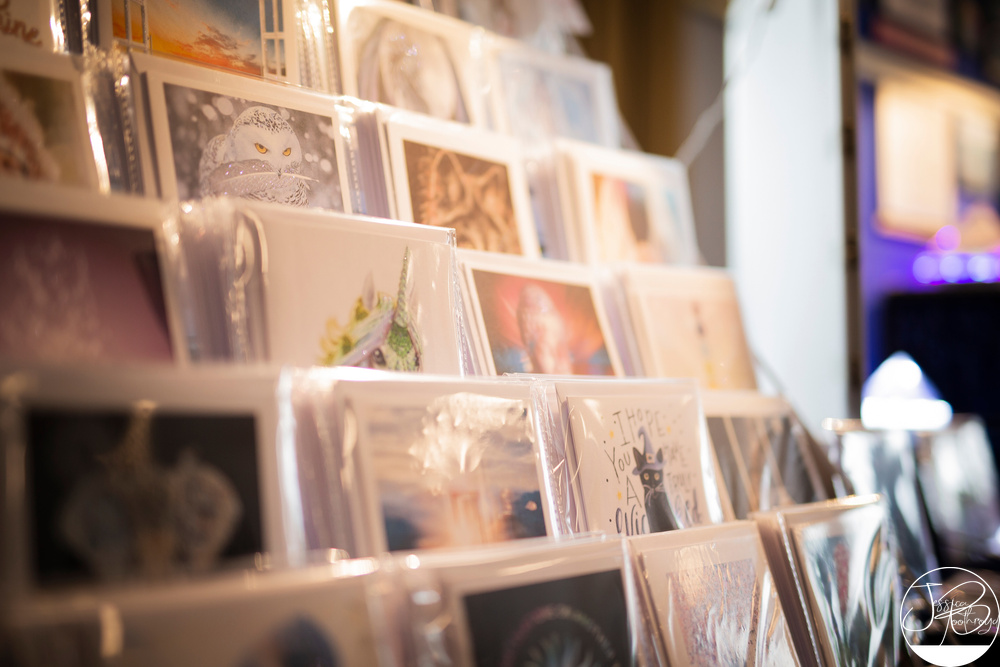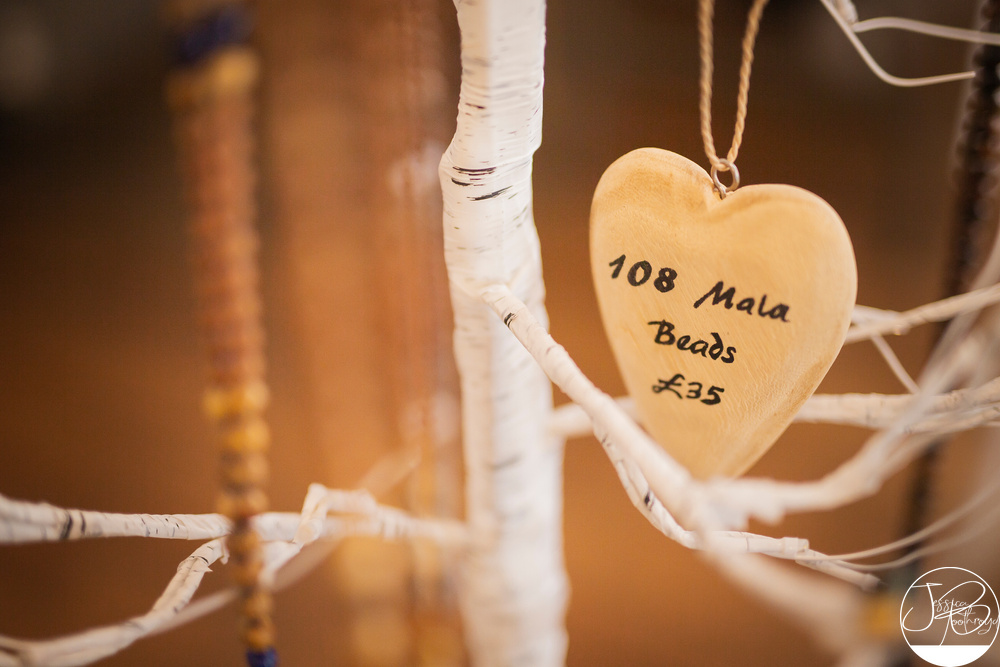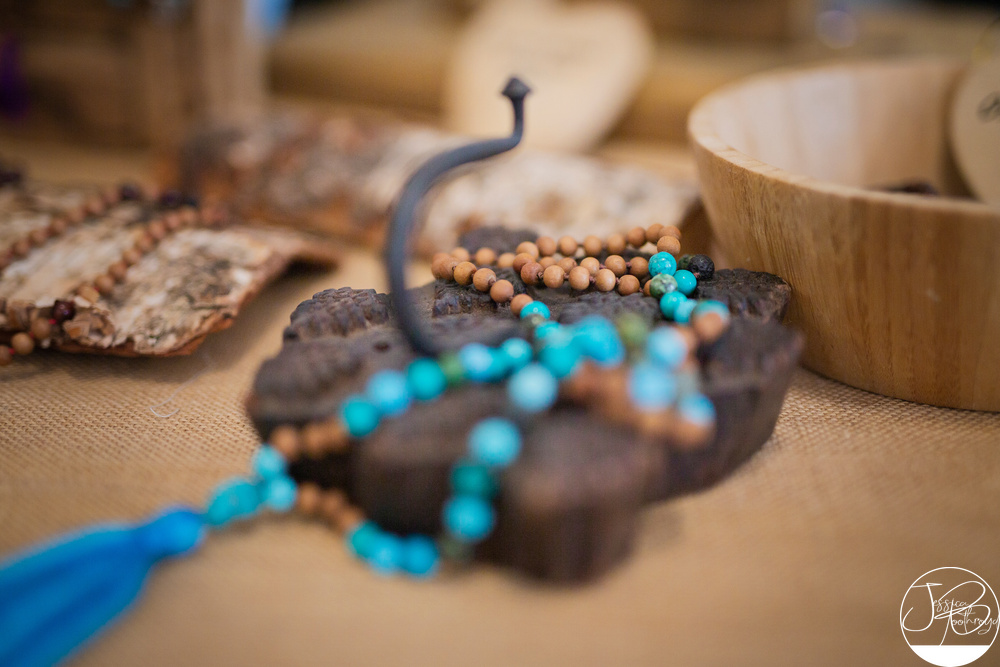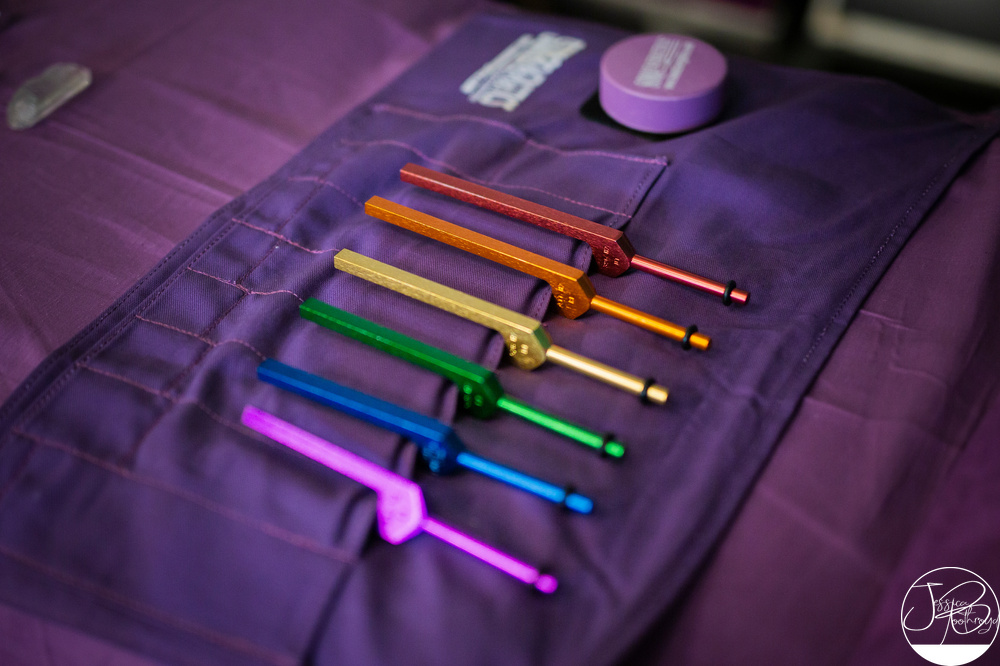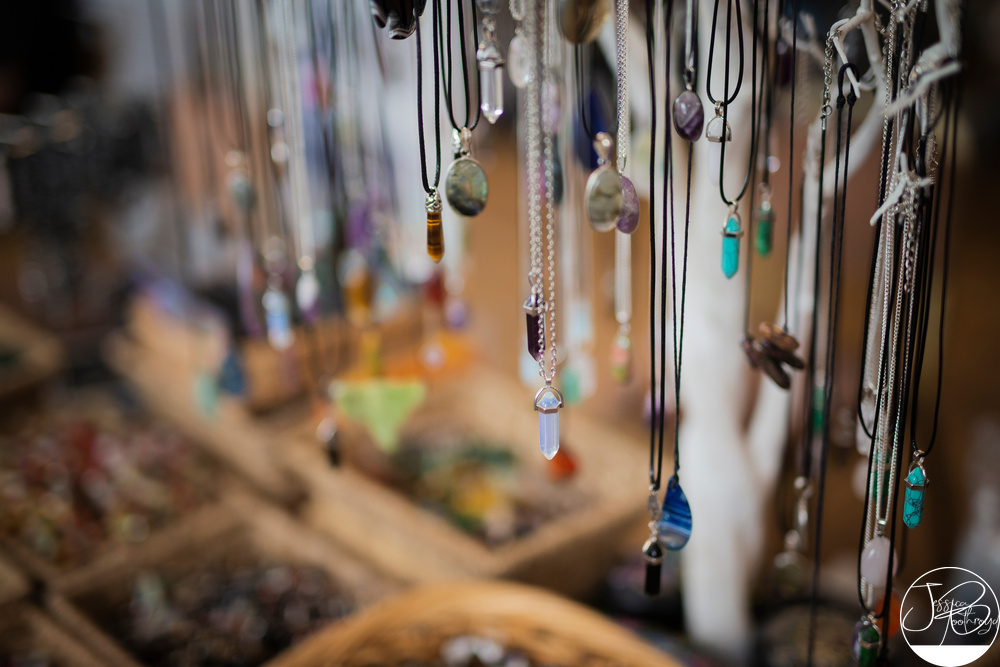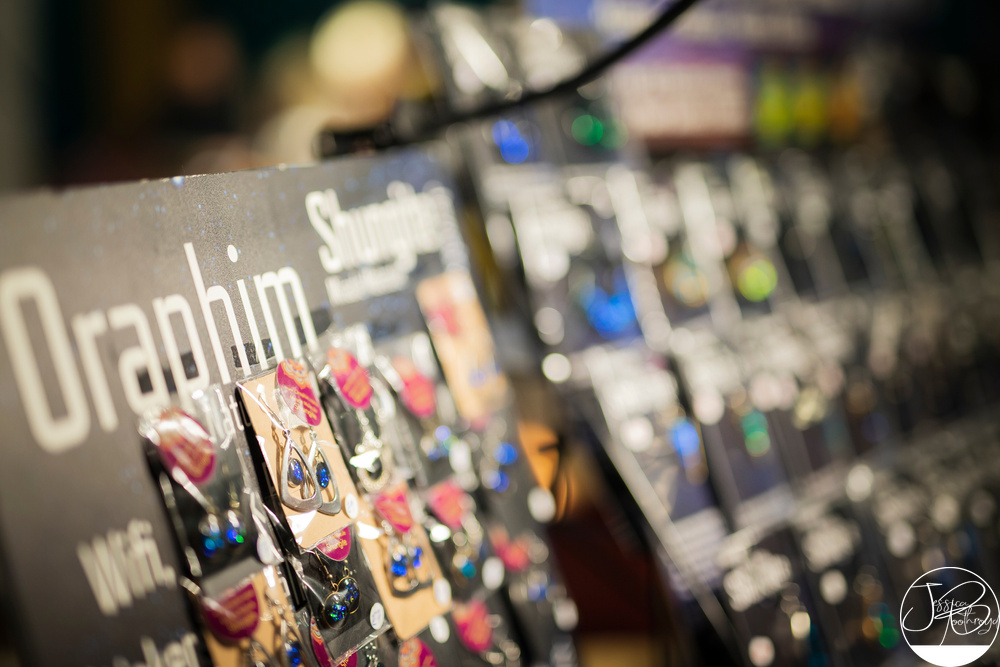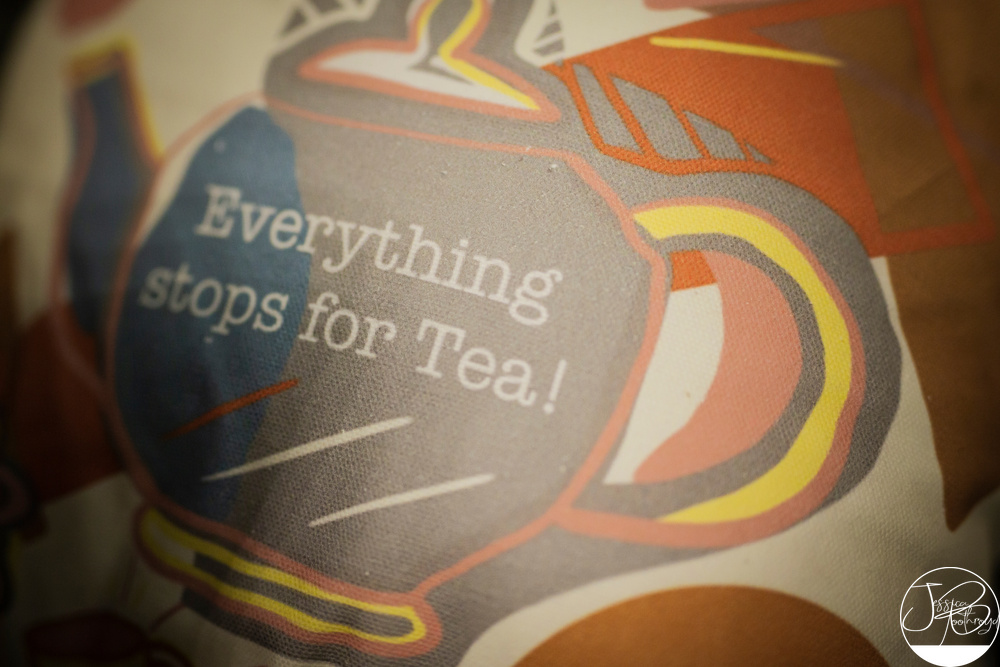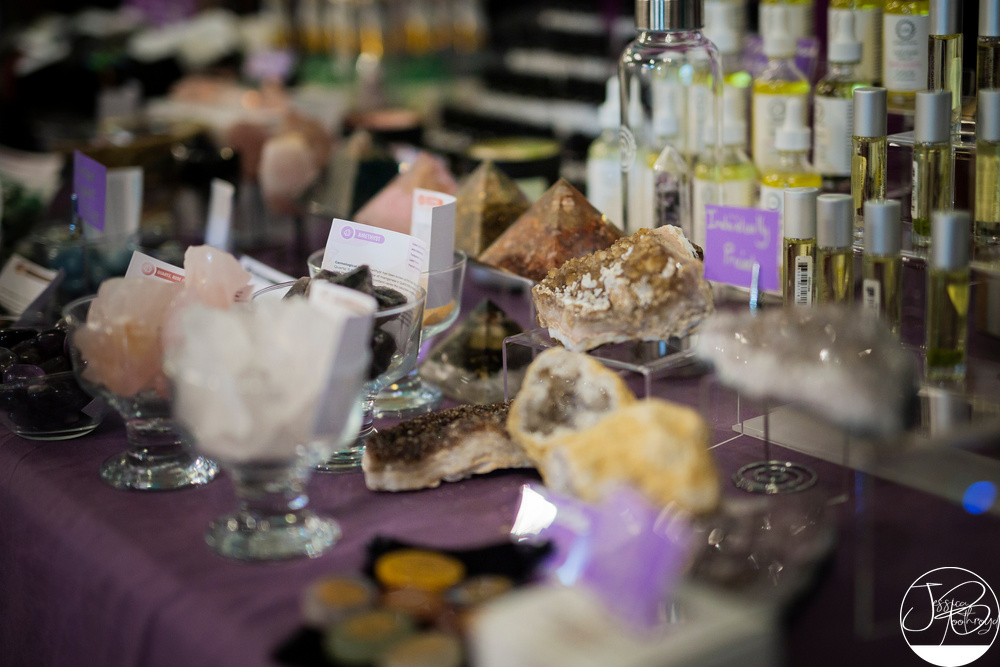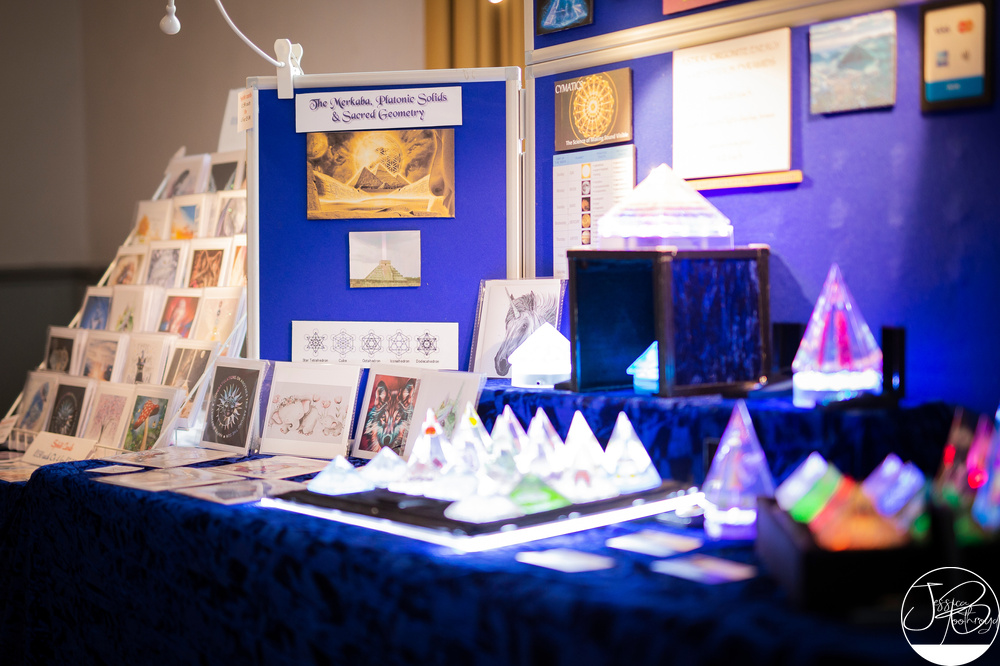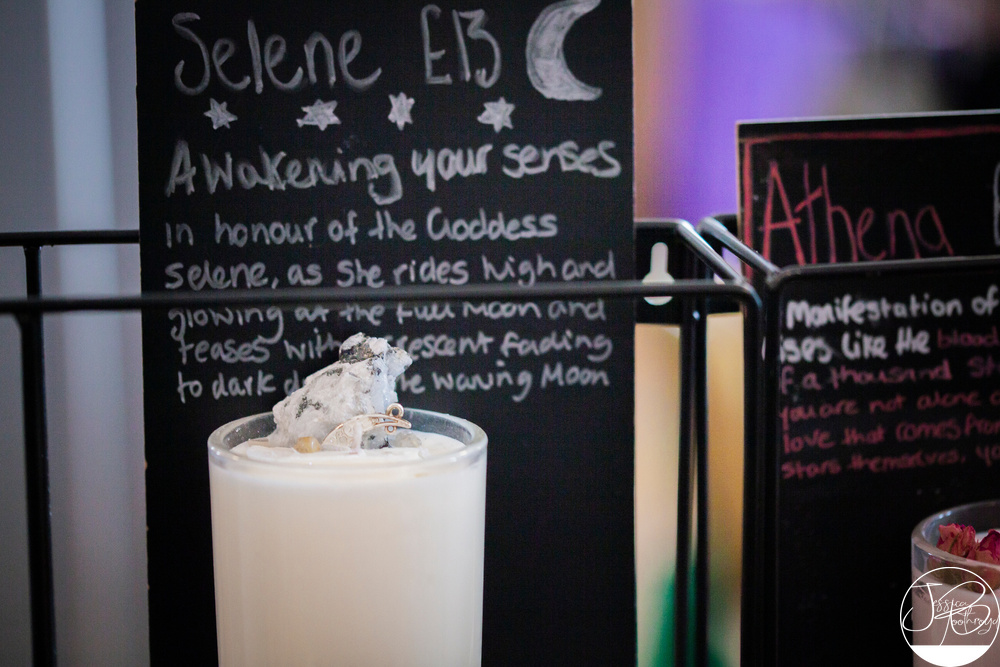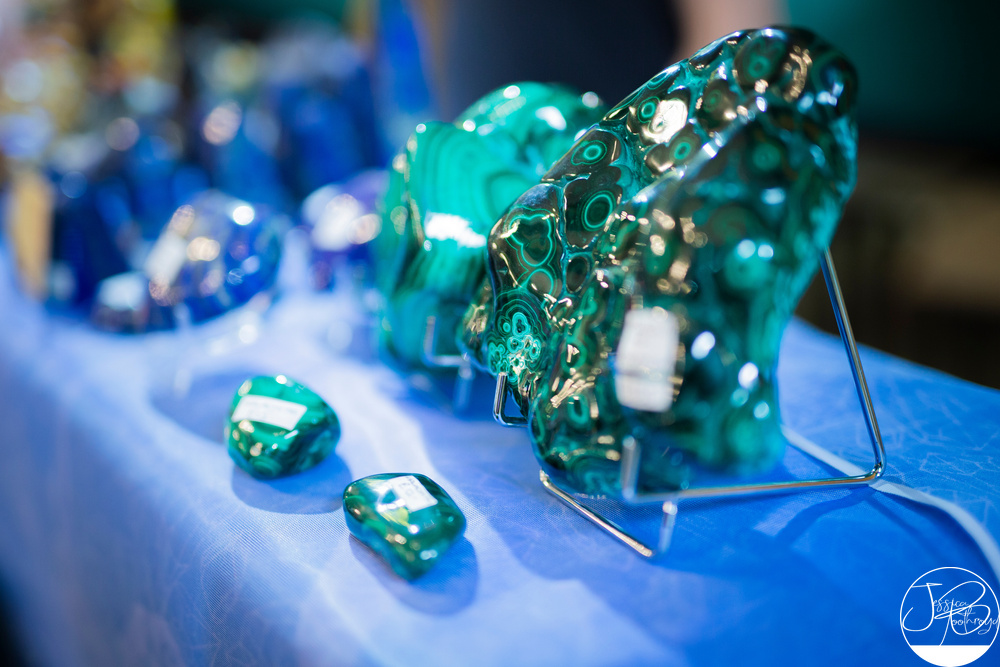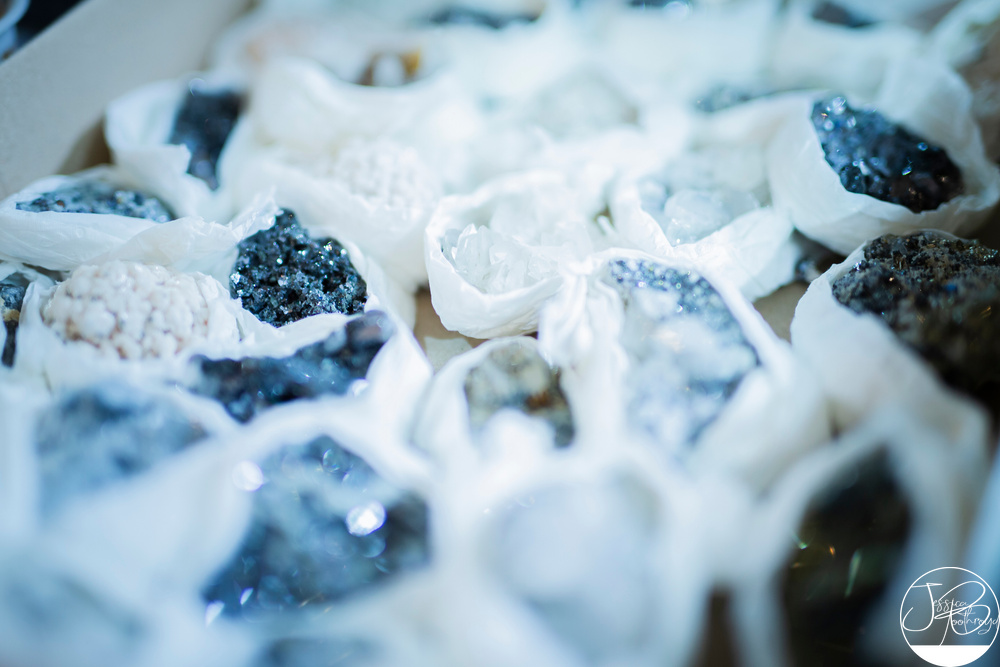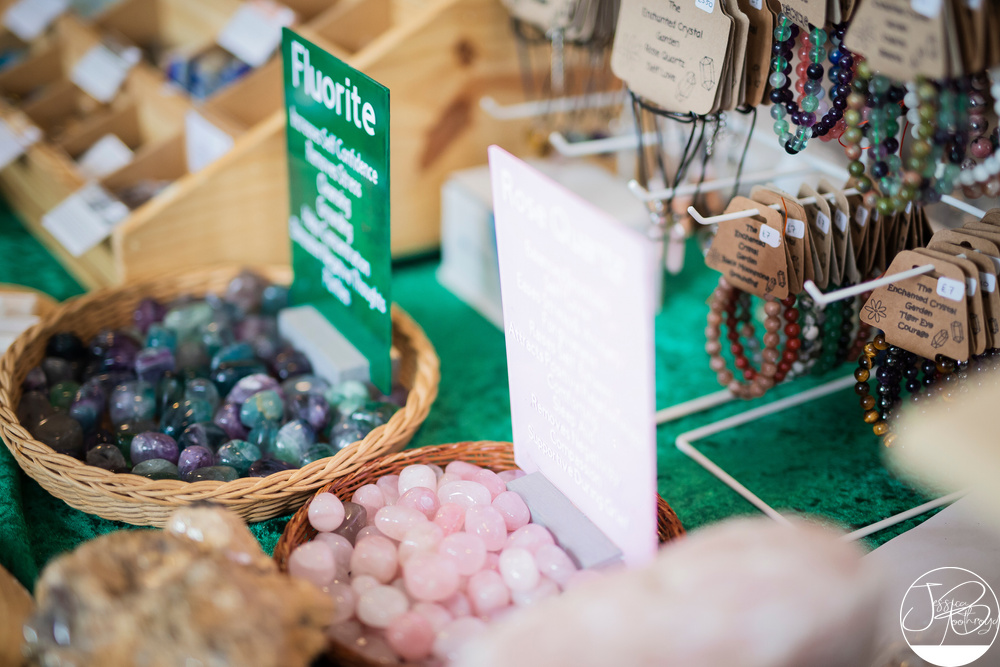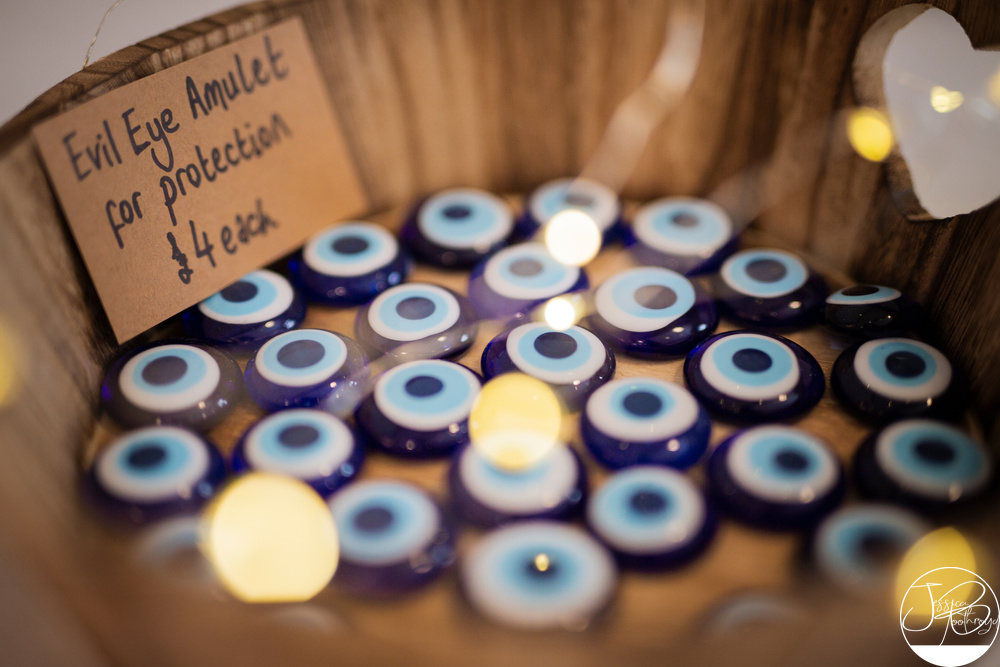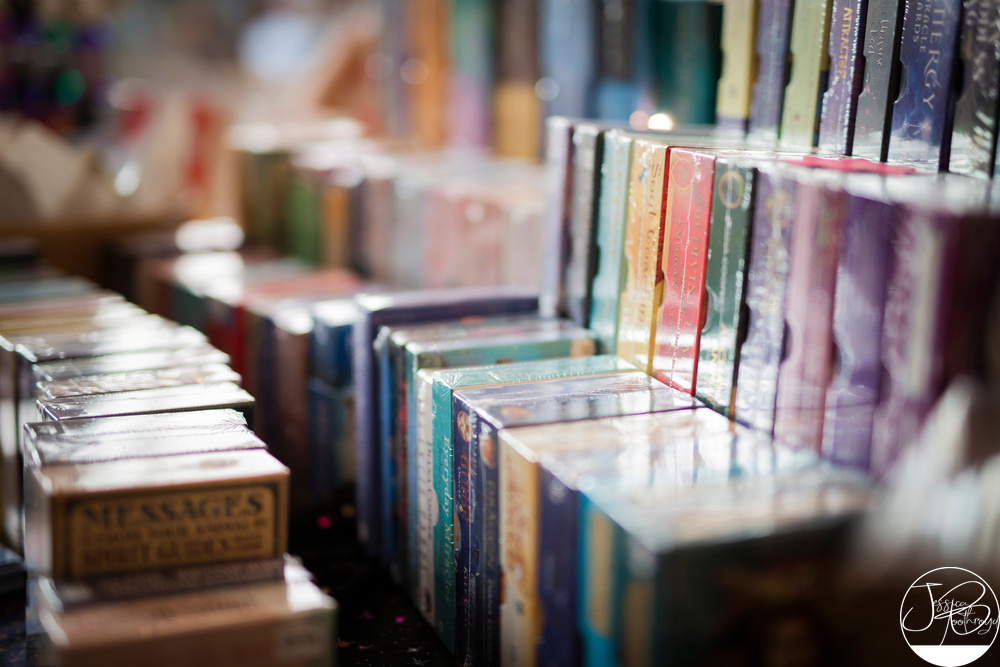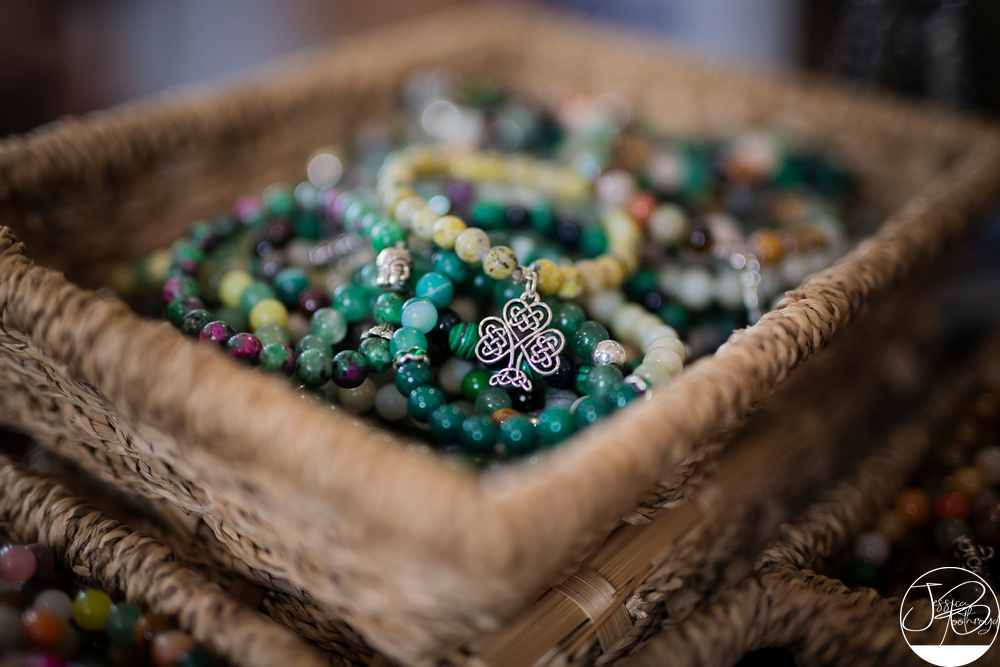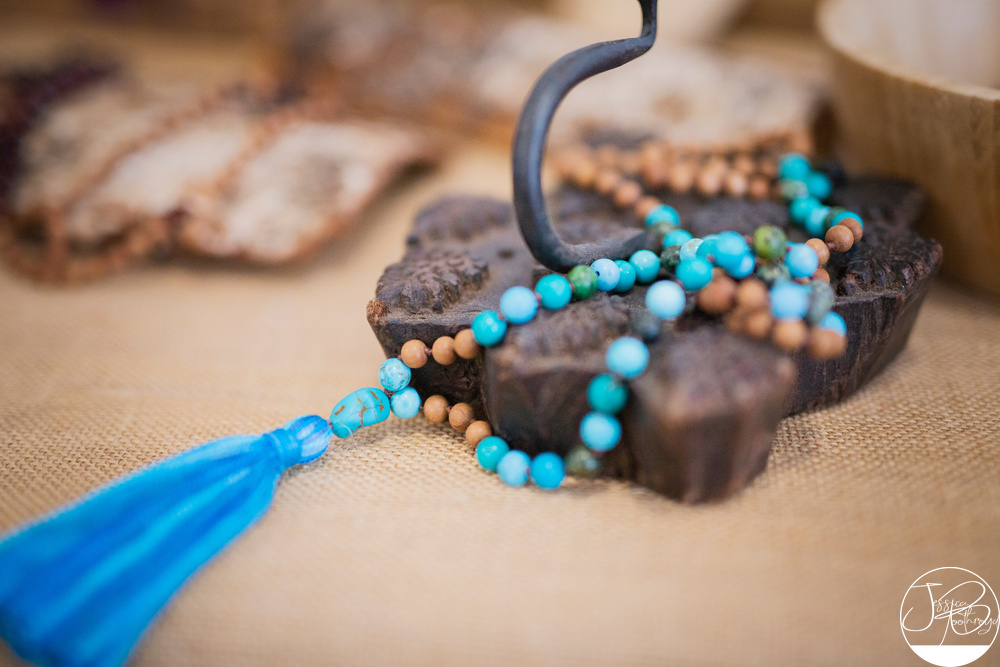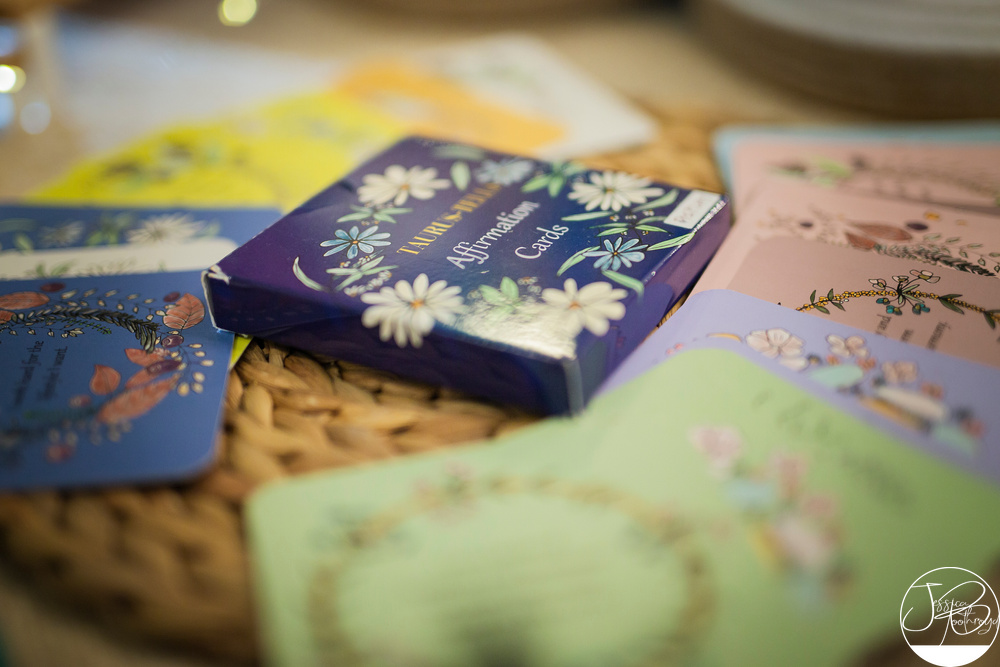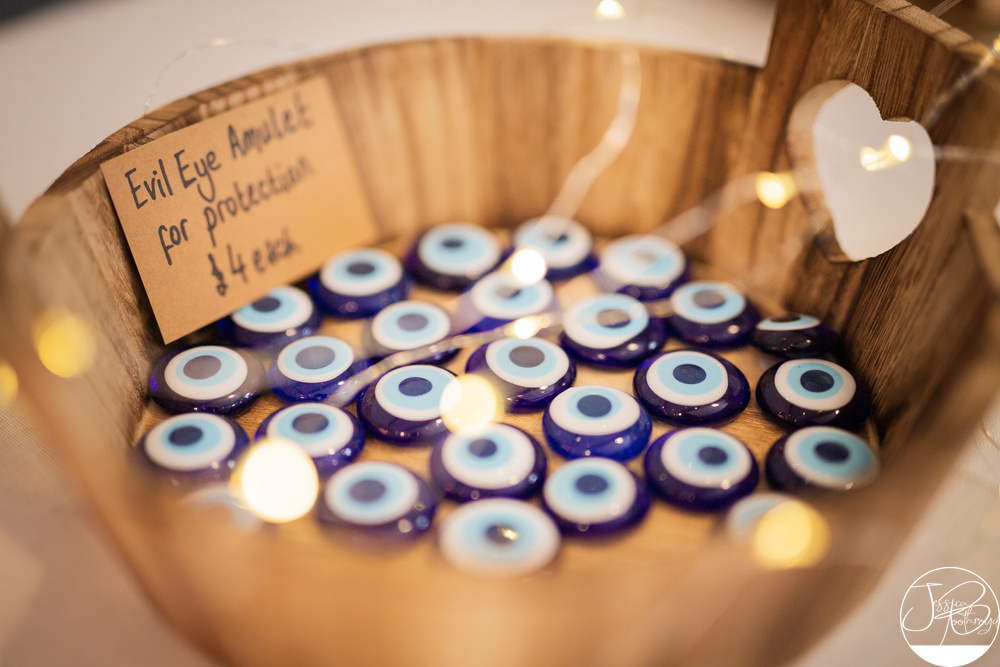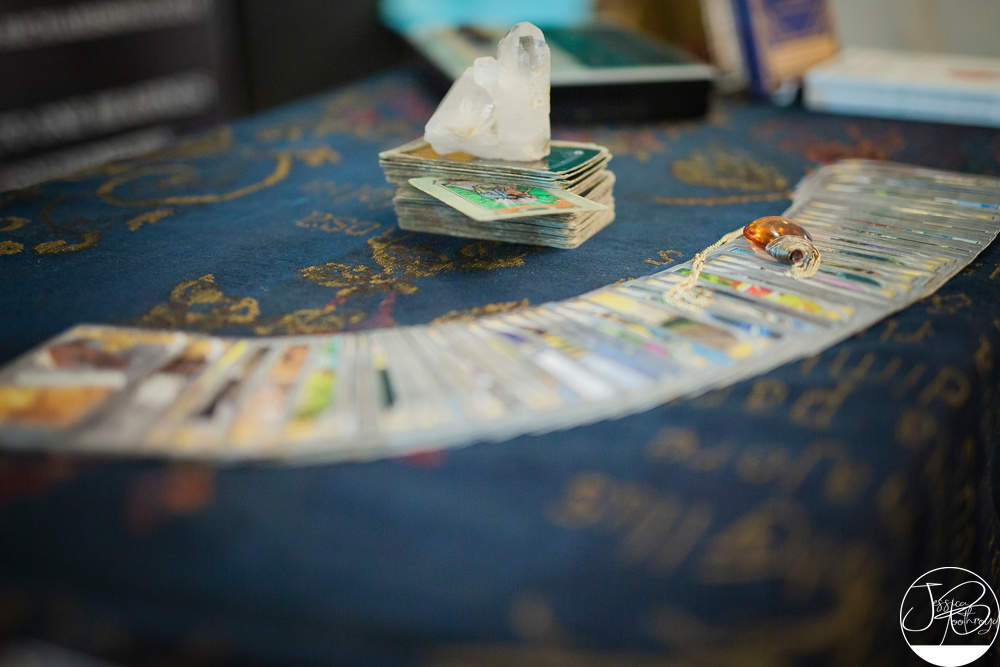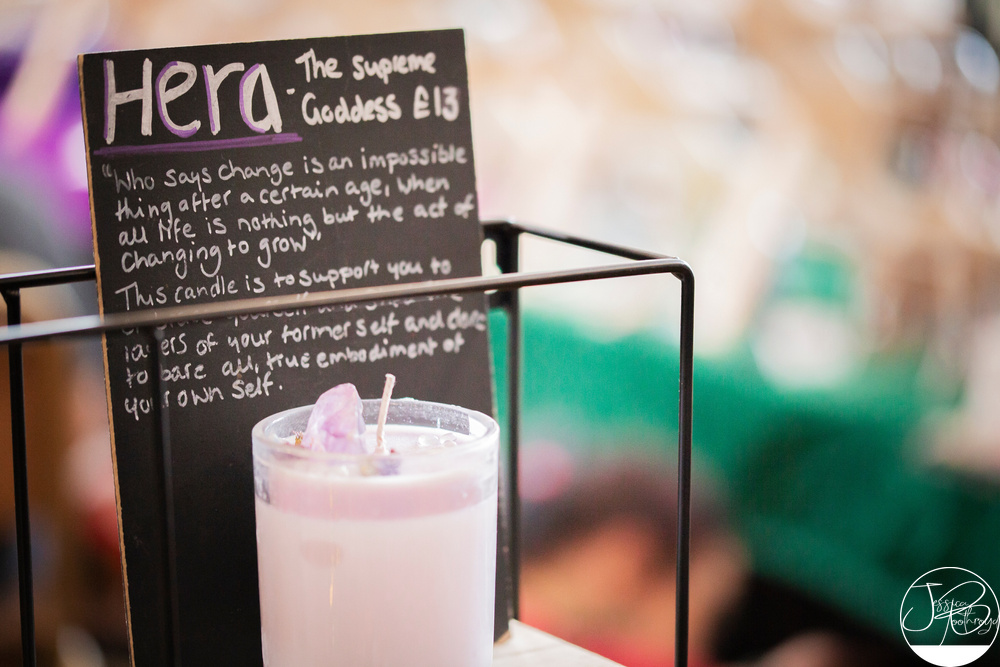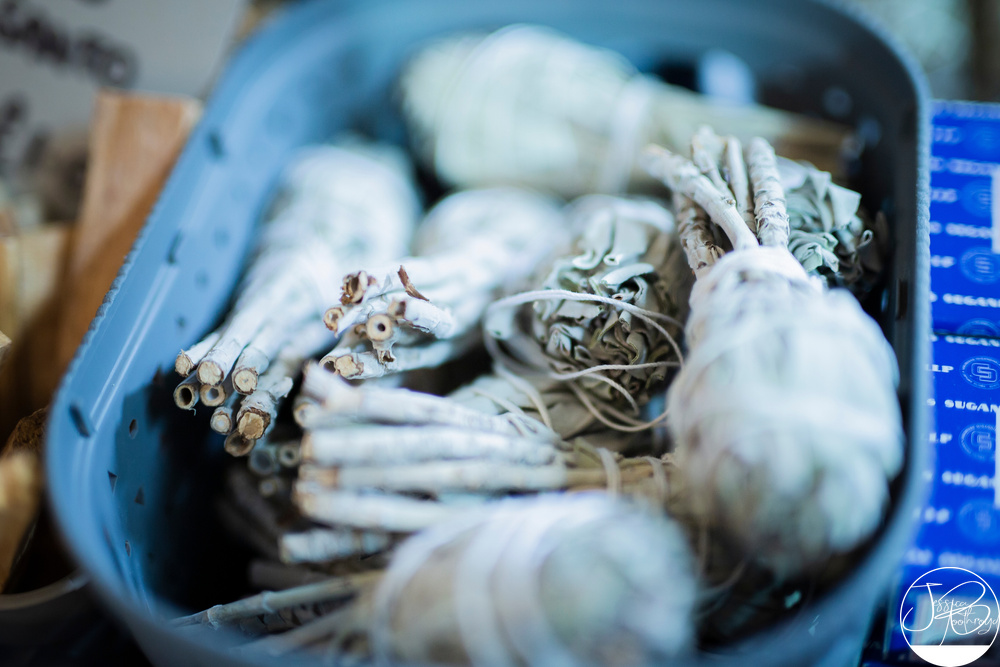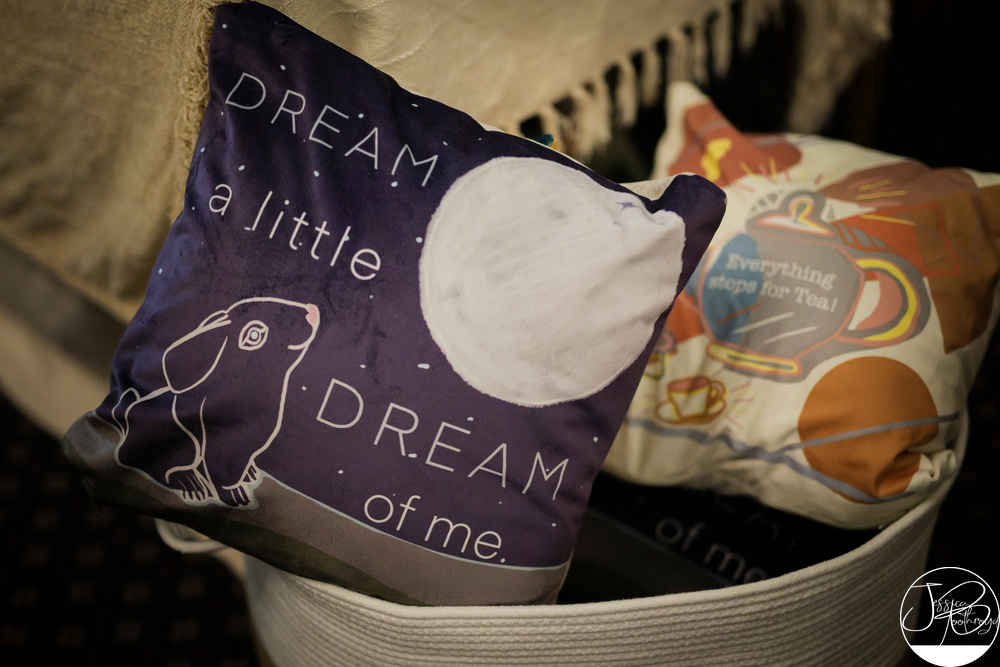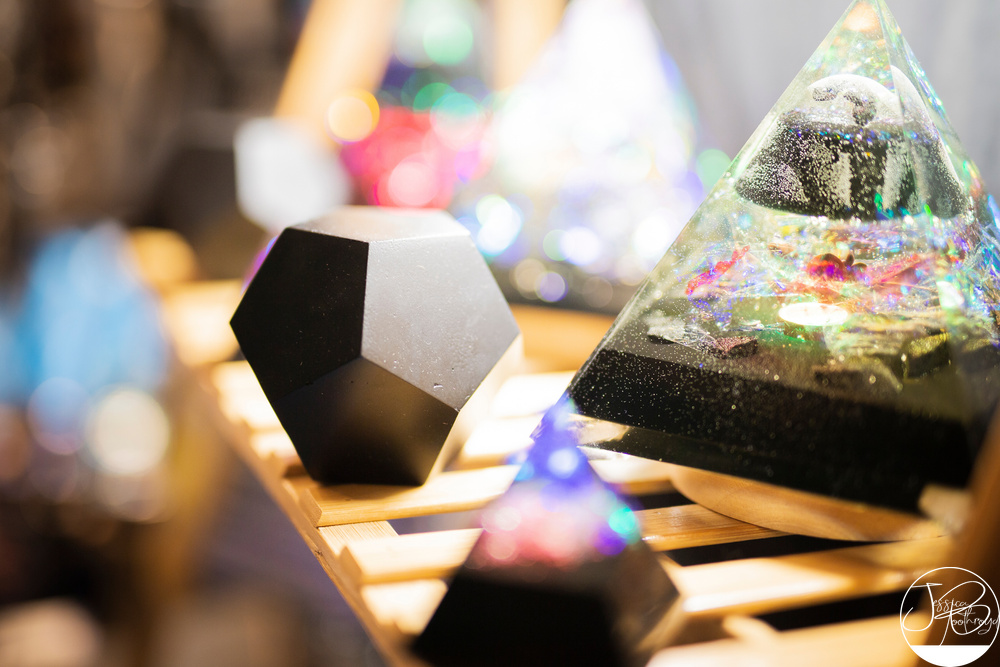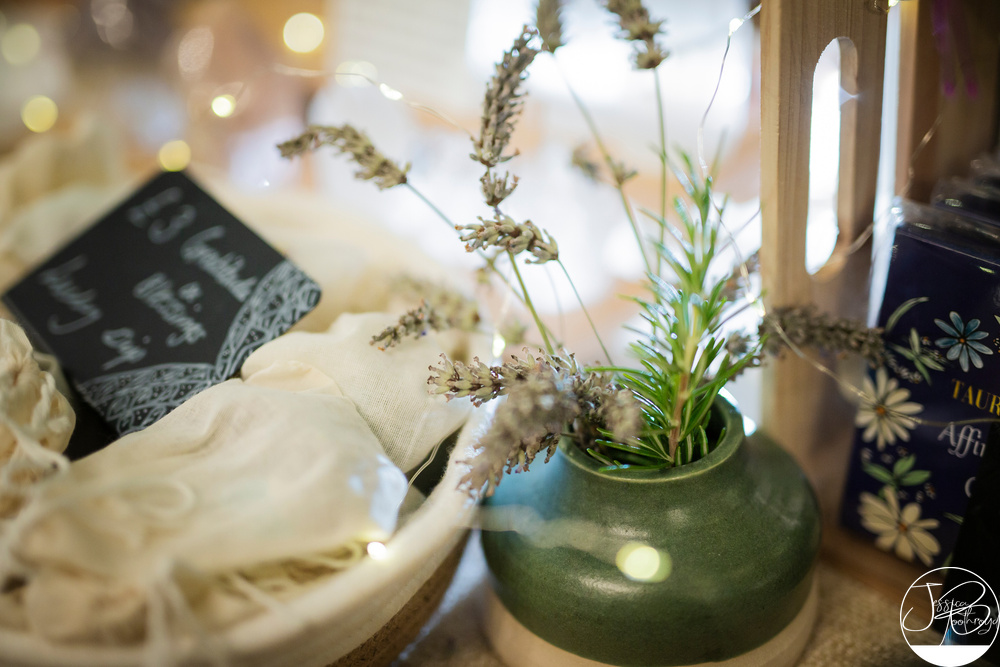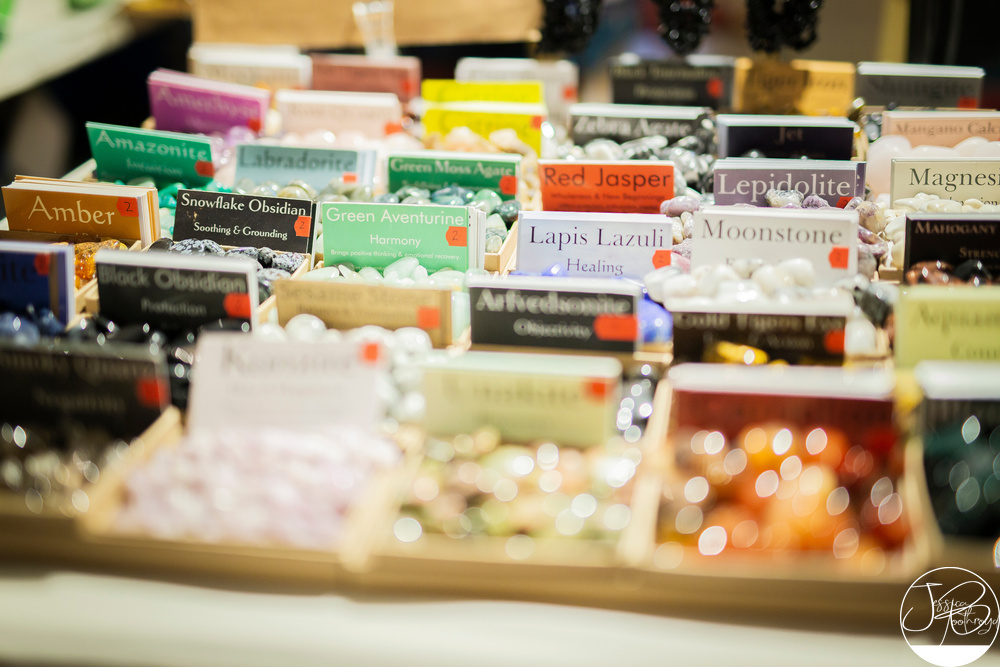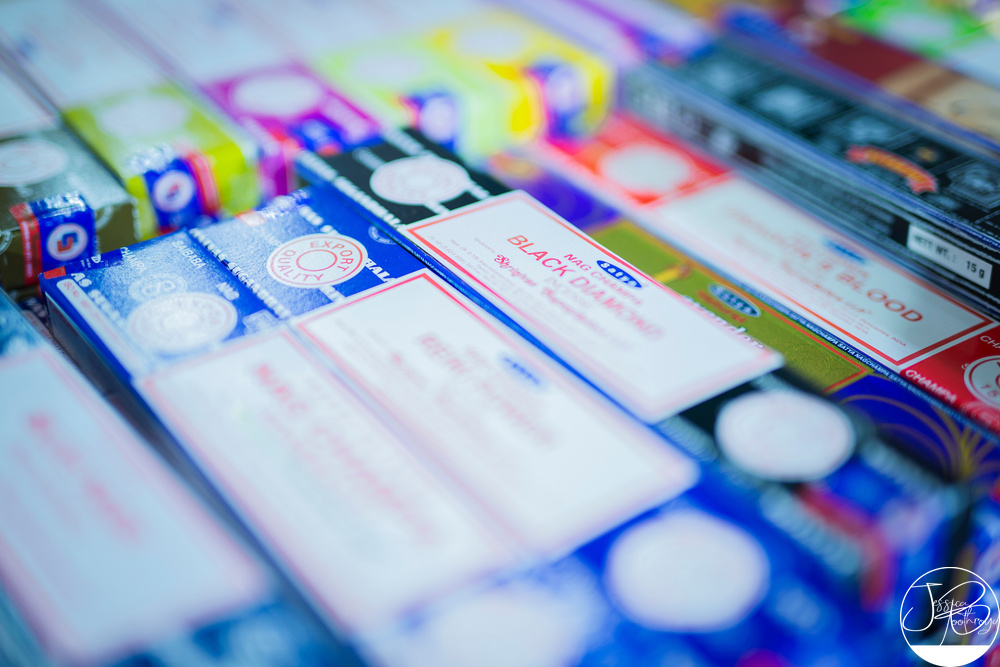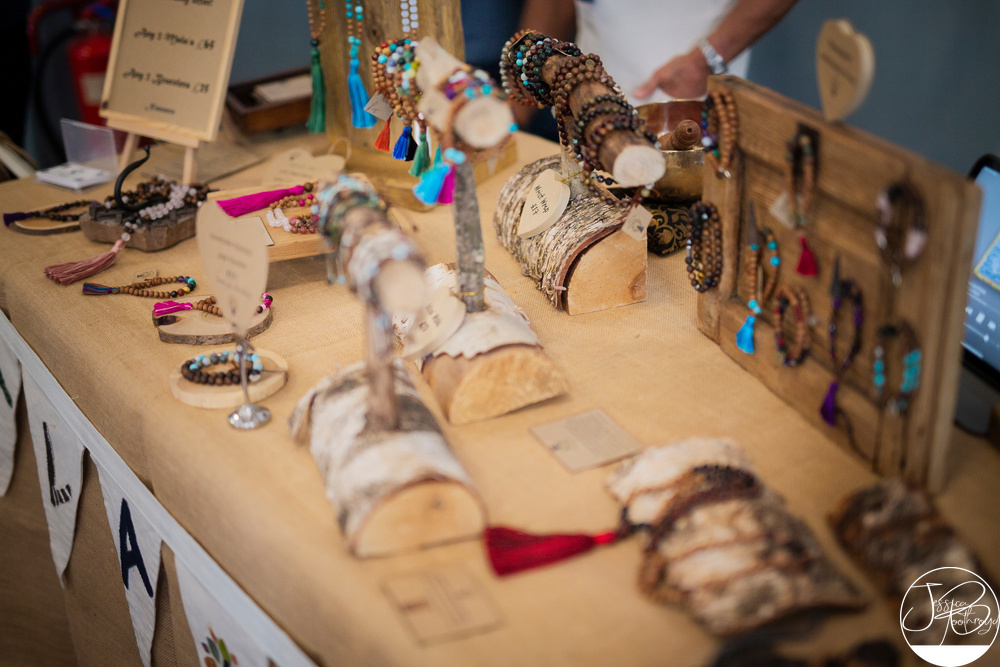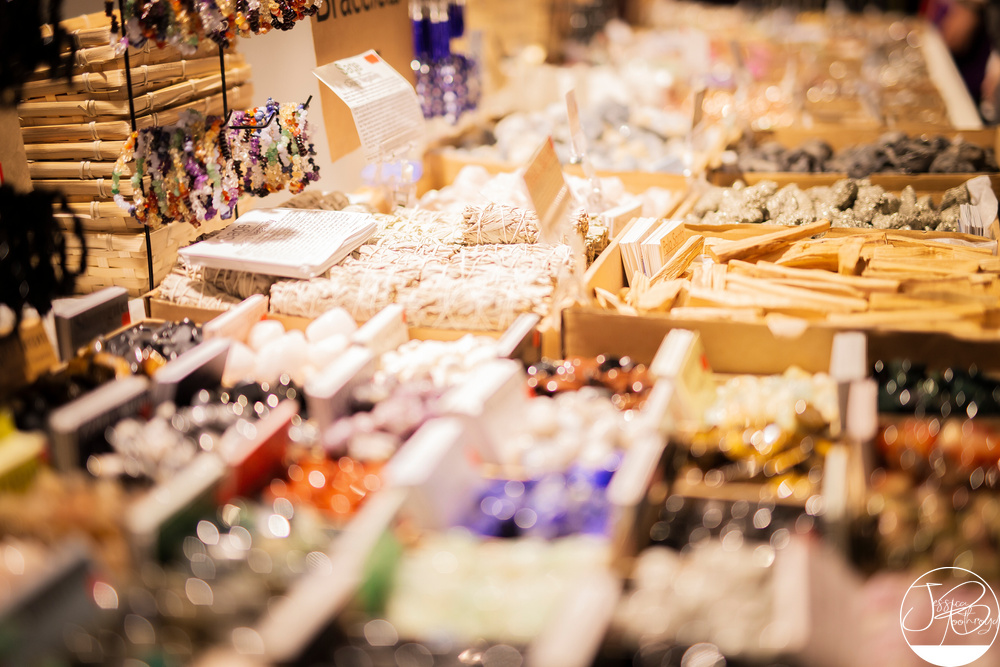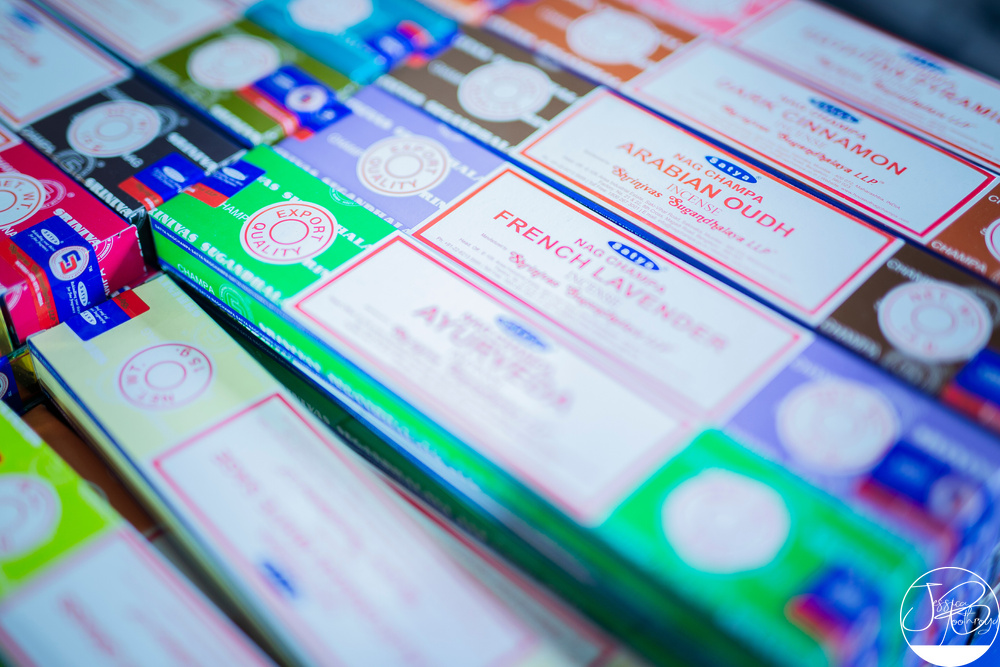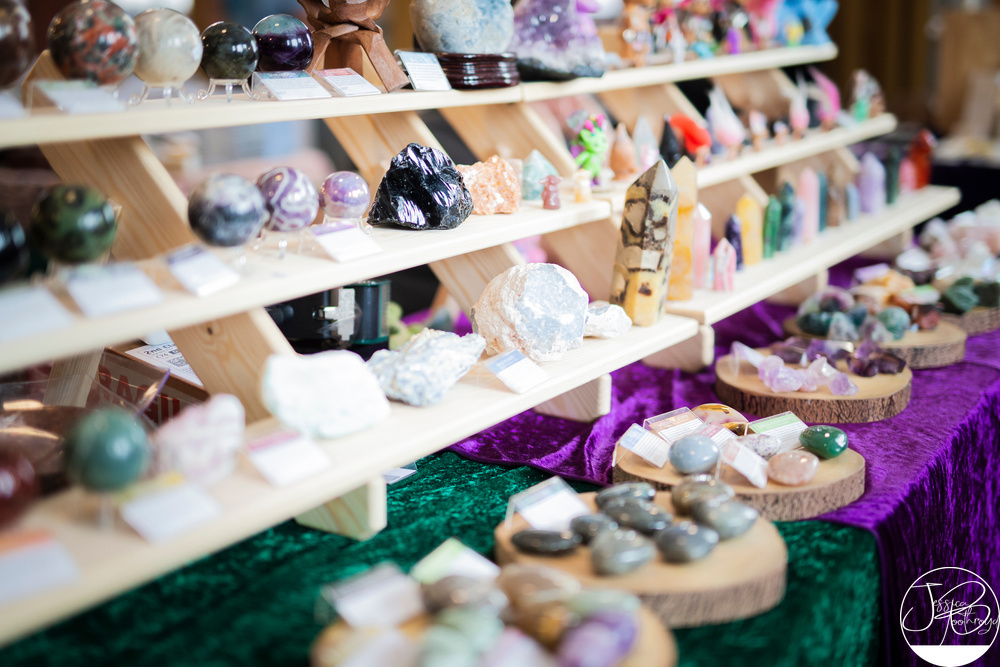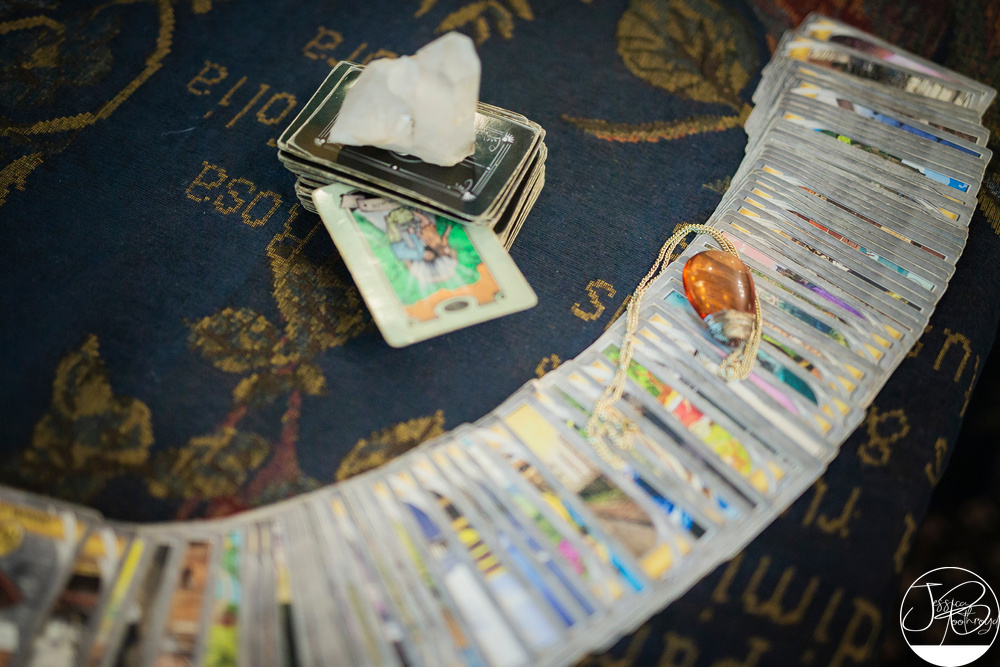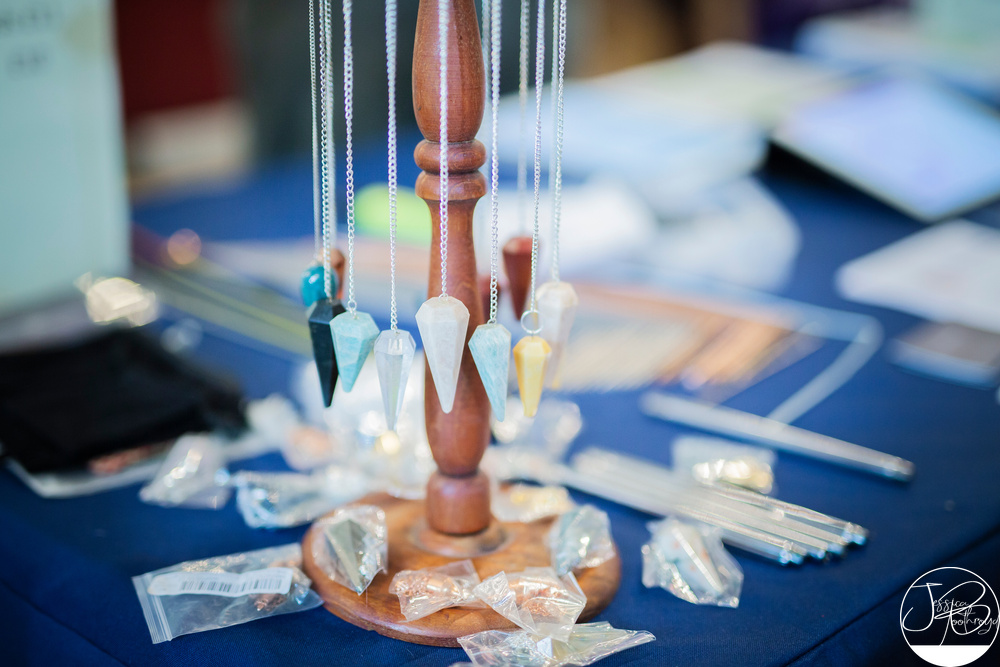 BO9P2006MBSStockport030922-1000
BO9P2219MBSStockport030922-1000
BO9P2114MBSStockport030922-1000
BO9P2119MBSStockport030922-1000
BO9P2055MBSStockport030922-1000
BO9P2057MBSStockport030922-1000
BO9P2200MBSStockport030922-1000
BO9P2081MBSStockport030922-1000
BO9P2059MBSStockport030922-1000
BO9P2025MBSStockport030922-1000
BO9P2069MBSStockport030922-1000
BO9P2230MBSStockport030922-1000
BO9P2046MBSStockport030922-1000
BO9P2073MBSStockport030922-1000
BO9P2185MBSStockport030922-1000
BO9P2190MBSStockport030922-1000
BO9P2076MBSStockport030922-1000
BO9P2064MBSStockport030922-1000
BO9P2143MBSStockport030922-1000
BO9P2013MBSStockport030922-1000
BO9P2060MBSStockport030922-1000
BO9P2092MBSStockport030922-1000
BO9P2065MBSStockport030922-1000
BO9P2178MBSStockport030922-1000
BO9P2129MBSStockport030922-1000
BO9P2179MBSStockport030922-1000
BO9P2206MBSStockport030922-1000
BO9P2191MBSStockport030922-1000
BO9P2184MBSStockport030922-1000
BO9P2072MBSStockport030922-1000
BO9P2098MBSStockport030922-1000
BO9P2158MBSStockport030922-1000
BO9P2050MBSStockport030922-1000
BO9P2196MBSStockport030922-1000
BO9P2141MBSStockport030922-1000
BO9P2094MBSStockport030922-1000
BO9P2107MBSStockport030922-1000
BO9P2108MBSStockport030922-1000
BO9P2233MBSStockport030922-1000
BO9P2079MBSStockport030922-1000
BO9P2003MBSStockport030922-1000
BO9P2085MBSStockport030922-1000
BO9P2177MBSStockport030922-1000
BO9P2138MBSStockport030922-1000
BO9P2160MBSStockport030922-1000
BO9P2015MBSStockport030922-1000
BO9P2169MBSStockport030922-1000
BO9P2146MBSStockport030922-1000
BO9P2111MBSStockport030922-1000
BO9P2031MBSStockport030922-1000
BO9P2113MBSStockport030922-1000
BO9P2226MBSStockport030922-1000
BO9P2103MBSStockport030922-1000
BO9P2167MBSStockport030922-1000
BO9P2186MBSStockport030922-1000
BO9P2105MBSStockport030922-1000
BO9P2000MBSStockport030922-1000
BO9P2173MBSStockport030922-1000
BO9P2074MBSStockport030922-1000
BO9P2029MBSStockport030922-1000
BO9P2112MBSStockport030922-1000
BO9P2017MBSStockport030922-1000
BO9P2089MBSStockport030922-1000
BO9P2210MBSStockport030922-1000
BO9P2202MBSStockport030922-1000
BO9P2093MBSStockport030922-1000
BO9P2125MBSStockport030922-1000
BO9P2009MBSStockport030922-1000
BO9P2010MBSStockport030922-1000
BO9P2011MBSStockport030922-1000
BO9P2014MBSStockport030922-1000
BO9P2020MBSStockport030922-1000
BO9P2018MBSStockport030922-1000
BO9P2028MBSStockport030922-1000
BO9P2019MBSStockport030922-1000
BO9P2027MBSStockport030922-1000
BO9P2012MBSStockport030922-1000
BO9P2035MBSStockport030922-1000
BO9P2040MBSStockport030922-1000
BO9P2123MBSStockport030922-1000
BO9P2026MBSStockport030922-1000
BO9P2061MBSStockport030922-1000
BO9P2022MBSStockport030922-1000
BO9P2024MBSStockport030922-1000
BO9P2023MBSStockport030922-1000
BO9P2054MBSStockport030922-1000
BO9P2116MBSStockport030922-1000
BO9P2062MBSStockport030922-1000
BO9P2045MBSStockport030922-1000
BO9P2066MBSStockport030922-1000
BO9P2038MBSStockport030922-1000
BO9P2037MBSStockport030922-1000
BO9P2056MBSStockport030922-1000
BO9P2068MBSStockport030922-1000
BO9P2048MBSStockport030922-1000
BO9P2067MBSStockport030922-1000
BO9P2041MBSStockport030922-1000
BO9P2049MBSStockport030922-1000
BO9P2052MBSStockport030922-1000
BO9P2115MBSStockport030922-1000
BO9P2033MBSStockport030922-1000
BO9P2192MBSStockport030922-1000
BO9P2165MBSStockport030922-1000
BO9P2032MBSStockport030922-1000
BO9P2117MBSStockport030922-1000
BO9P2036MBSStockport030922-1000
BO9P2234MBSStockport030922-1000
BO9P2135MBSStockport030922-1000
BO9P2134MBSStockport030922-1000
BO9P2008MBSStockport030922-1000
BO9P2044MBSStockport030922-1000
BO9P2156MBSStockport030922-1000
BO9P2047MBSStockport030922-1000
BO9P2034MBSStockport030922-1000
BO9P2053MBSStockport030922-1000
BO9P2161MBSStockport030922-1000
BO9P2043MBSStockport030922-1000
BO9P2153MBSStockport030922-1000
BO9P2236MBSStockport030922-1000
BO9P2133MBSStockport030922-1000
BO9P2164MBSStockport030922-1000
BO9P2096MBSStockport030922-1000
BO9P2163MBSStockport030922-1000
BO9P2182MBSStockport030922-1000
BO9P2131MBSStockport030922-1000
BO9P2051MBSStockport030922-1000
BO9P2030MBSStockport030922-1000
BO9P2090MBSStockport030922-1000
BO9P2132MBSStockport030922-1000
BO9P2007MBSStockport030922-1000
BO9P2155MBSStockport030922-1000
BO9P2124MBSStockport030922-1000
Masonic Guildhall 169,Wellington Road South, Stockport, SK1 3UA
Opposite Stockport College – Close To Bus Stop & Train Station
Event 10:00am – 5:00pm – 50 + FREE Workshops Finish 6pm
https://www.rosemarydouglas.com/subscribe/
To purchase tickets in advance visit our dedicated online ticket store, CLICK HERE
Stockport Guildhall Mind Body Spirit Event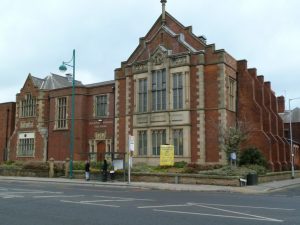 Is An Excellent Two-Day MBS Event, Bringing To You The Very Best In Many Aspects of Mind-Body and Spirit Spectrum. We Have Been Organising MBS Events Around Cheshire, Staffordshire, & Shropshire. Greater Manchester Since 2007
This Event Is Designed To Fully Mesh With This Genre, A Great Vibration, Cultivated Over A Period of Years Bringing Together Like-Minded People Where You Can Feel At One, Be At One, And Just Be Imbued By The Natural Healing Elements.
Whilst Having An Opportunity To Try Some Of The Many Unique Therapies That Are Available At The Event. These Enabling You To Support You In Your Own Self Care Regimes. This Is Becoming Increasingly Important, In Fact Its Never Been So Important As It Is Right Now.
So Come Along And Join This Uplifting Social Spiritual Experience With This Event Endeavours To Raise Your Spirits & Lift Your Heart.
3  Rooms Upstairs Dedicated To 50 + FREE Inspirational Talks Workshops & Demonstrations
3  Rooms Upstairs Dedicated To One To One Breathwork The Davies Suite,  Red Light Therapy In The Hope Suite  & The Ante Room Is A Quiet Room For Contemplation, Space To Relax, Which Will House Our In House Pyramid Which If You Choose You Can Sit Under & We Are Very Pleased To Be Exhibiting  Artwork By The Senem Peace Art 

N.B Coming All The Way From The USA Is Vanessa From Tamarindo Lux Wellness & Skin Care & Light Therapy Devices. With Her Infrared Red & Massage Machine You Can Have A Show Price Special Session This Is Usually $300 for 1 hour. However At The Show It Will Be £45:00 For 30 Minutes £65 For 45 Minutes or One Hour For £80 Which Is A Huge Reduction. She Will Also Be Selling Her Special Skin Care Range. This Is The First Time Vanessa Will be Exhibiting In This Country She Usually Exhibits All Over America She Has Been In The Wellness Profession For Many Years And Is Really Looking Forward To Meeting You All.
N.B DOWSING Expert Chris Quartermaine Is Now Attending. He Is Available For Dowsing Consultations.
International Mediums Nicola Neal Spirit Medium , Trance – Medium – Reader – ­­Healer Stephanie J. King, The Pagan Psychic Peter Loy, Amber Moon Ancestral Readings For Healing, From Nature's Wisdom Medicine, Who Is Also A Classical Homeopath, Clairvoyant Tarot Empath Lisa Perkins, The Gentle Messenger Kevin Powell, Psychic Medium Lynne Redvers, Psychic Tarot Angela Welsh, Tarot Reader Jane Wayles, Tarot Psychic Rowanna, Spiritual Reader Grace Lockhart, Claire Stopford Angel, Tarot, Oracle, Intuitive Reader & Pendulum Messages.
We have Author Alison Dean & Specialist Rune Reader Available for Consultation, & John Richardson Spirit Medium, Past Life Regression & Hypnotherapist, Psychic Art Readings With Kaye Anna Law Who Will Be Doing One to One Portraits with a Reading & All Will Be Providing Workshops.
Retailer Reality Woven Designs Will Be Back With Us. This Is The Name Given The Business Where Sean Makes 3D Representations of Fourth Dimensional Concepts That Are Most Commonly Expressed In 2D Diagrams, Creating Art Inspired By Science, Spirituality & Symbolism. Combining To Produce Designs of  Sacred Geometry, Hermeticism & Platonism To Name A Few. You Can See Him In Action Creating Them At The Event.
Retailer's attending include: Mamas Cottage Mushrooms, Aloe Vera Forever Living Products, Tropic Products, Aura Soma, Unique Hand Picked Crystals, Geode Crystals, Crystal Balls, Rough & Polished Stones, Precious & Semi Precious Stones, Interesting Minerals, Hanging Crystals, Dowsing Crystals, Fossils, Crystal Bowls, Gemstone Sterling Silver Jewellery, Beautiful Bespoke Crystal Gemstone Jewellery, Rose Quartz Crystal Lamps & Salt Lamps, Oraphim Shungite EMF Protection, Otherwise Known As The Miracle Molecule, Incense Sticks, New Book Stalls, CDs, Angel Products, Aromatherapy Oils, Tarot & Angel Cards, Essences, Candles, Soaps, Wiccan Products, Fair Trade Products, Art To Inspire & So Much More Not Available On Most High Streets.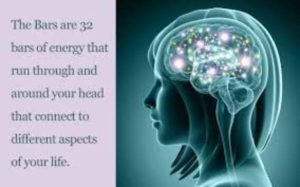 Therapists & Healers
Homeopathy, Reflexology, Chakra Balancing, Indian Head Massage, Leg & Back Massage, Angels of Transformation Healing, Angelic Reiki With Light Language Activation, The Balance Procedure, Counselling, Hypnotherapy, The Emmett Technique, The Dorn Method, (PEMF) Pulse Electro Magnetic Field, Scar Tissue Release, Gua Sha Gua , Access The Bars Consciousness, Access Energetic Facelifts, Crystal Therapy, Violet Flame Rescue Healing.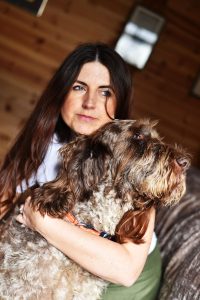 Lisa From Willow Holistics Is An Animal Communicator, Medium and Healer.
I will be connecting with your beloved animals that have crossed over to the rainbow bridge. I can connect to them in sprit world by a photo to give you messages and guidance.
I will be communicating to your animals that are here in the present moment by photo or if your animal is at the show then I can connect to their energy on the day.
I also will be connecting to the animals with Reiki and Sound healing if they choose to receive this as animals are beautiful souls who only allow us to connect if they so wish too.
I will be connecting to their vibrations to bring they bodies back into balance.
This can also be done distantly as energy is universal.
My passion and love to heal animals has also brought me to empower people to heal their own animals with natural holistic supplements.  I will be talking and guiding you with how this can be done.
I SEE YOU – I FEEL YOU – I HEAR YOU All my blessings Lisa This can be done from a picture as no dogs are allowed in the Masonic Guildhall unless of course they are a service or an assistance dog which offer a lifeline to their handlers offering more freedom and a boost to their overall wellbeing.
Davies Suite Upstairs – Is A Beautiful Room Where Shez Sheikh Breathwork Practitioner & Workshop Provider Will Be Available To Do Individual One To One Breathwork Sessions In Private This I Believe Is An Added Essential Therapy To The Event. We Are Proud To Be Able To House This Therapy At Our Mind Body Spirit Event. Taking Control of Your Breath Is So Important. 
The Ante Room Upstairs – This Room Is Going To Be Adapted To A Chillout Area Where People Can Sit & Contemplate, Which Will House A Copper Pyramid In Which You Are Able To Sit In , This Was Made By A Reiki Master & Is Reiki Attuned So People Can Just Enjoy This Extra Space That's Been Made Available To us .
Buy Your Full Power Cacao This Will Be Available At This Event It Is The Second Time At This Stockport Event Meet The Cacao Team Who Have Trained With Liame Browne They Will Be Doing A Cacao Ceremony Workshop And You Will Love it Like All The Workshops They Are Simply Amazing & Will Be Fully Listed Soon They Are Exceptional Liam Browne Click HERE  
WORKSHOPS – ROOM 1
The Large Harry Horn Lodge Upstairs – All Listed Are For 2nd 3rd September 2023
Enjoy Enjoy Enjoy
10:10am

–

11:00am

 

(Both Days)

Join

'Orietta

Soul Muse'

for a Crystal & Himalayan Bowl with Angelic Vocals Sound Healing experience like no other. Orietta's style is deeply relaxing and includes 432hz quartz crystal bowls that create a highly meditative frequency. Her soothing voice 

l

ulls you into a seated or lying embodiment through the 5 Elements. Gentle waves of pure crystal bowl energy will carry your heart into a loving inner space.




Orietta combines a full chakra-balancing range of authentic Himalayan bowls into the healing soundscape, to clear blockages & balance you at a cellular level. Feel the waves as she creates an other-worldy soundscape taking you into a magical space.




The range of multi-frequency sounds and other creative percussion, can more easily tame the mind into entering the the healing Alpha and Theta brain wave patterns.




This is the optimum regenerative space where the body processes can 

release blockages in both the physical body and energy body. This is also, where intuitive insight can also occur. To gently return to you, Orietta's loving voice accompanied by the Indian Shruti Box will sing you back into your hearts.
You will have the opportunity to sing along or simply allow the nurturing words to wash over you. Feel your own heart embrace love, as you step into the rest of your day feeling balanced & uplifted through the magical power of sound.

You will be held in a safe and nurturing space where you can fully surrender and receive exactly what you need.




Orietta looks forward to taking you on a Cosmic and Angelic journey of love.

 https://www.facebook.com/oriettasoulmuse 

 

11:10am – 12

:00pm

 

(

Saturday Only)

Join Tantric Goddess Yoga Workshop With Lisa Matthews  In this class our practice will be inspired by three Tantric Goddesses, the Mahavidyas Kali, Tara and Dhumavati. These powerful goddesses will assist us in clearing negativity and attachments, tapping in to the source of all energy and standing strong in our power and truth. This class sets the groundwork for Sunday's class on Shiva Shakti
11:10am – 12

:00pm

 (Sunday Only)

Join

Shiva Shakti Yoga Workshop With Lisa Matthews : union of the divine masculine and feminine.  In this workshop our yoga practice will work on reconciling our Shiva Shakti energy, masculine and feminine aspects. Our Shiva energy represents the state of being unmoved by pain or suffering brought on by the external world. Lord Shiva is centered, grounded and compassionate. Our feminine energy, represented by the goddess Shakti embodies dance, movement, power, energy and the freedom to become. Shiva is pure being in stillness. Shakti is pure becoming in all her flow and creativity as well as her endless opening to possibility.
12

:10

pm

–

1:00pm

(Both Days)

Laughter Meditation

It's Just So Great, It Is Just So So Good For You.
If you have not joined this, then why not? its amazing. If you have before you will be addicted.
It's just so good for your immune system, so top up here today.


Its laughter all the way with inspirational

f

acilitator

Veerji Hasyananda .

1:10pm –

2:00pm (

Saturday Only)

Qigong Graceful Movement Workshop with

Lisa Matthews

Qi Gong for worry and anxiety.

This session will incorporate slow martial arts based movements, breathwork and meditation designed to clear the digestive system and alleviate symptoms of anxiety often held in the stomach and spleen, resulting in improved health and well-being.

Qi Gong is suitable for absolute beginners or experienced martial artists and everyone in between. The synchronised breath and slow movements will help you to harmonise your physical and energetic bodies.

Pleas

e wear loose, comfortable clothing to allow for freedom of movement.

1:10pm –

2:00pm

(

Sunday Only)

W

ith

Lisa Matthews

 

5 Element Qi Gong 

In this session we will explore the 5 Element Qi Gong system: five dynamic, powerful animal forms which work to heal and bring balance to the internal organs and meridians of the body. An ancient martial art and component of Traditional Chinese Medicine, Qi Gong works by squeezing toxins and emotions out of the organs, purifying the Qi, leaving you feeling peaceful and relaxed yet powerful and focused.

2:10pm – 3:00pm:

(Both Days)

 

"Now Is Your Chance To Take Part In A Cacao Ceremony ! The Ceremonies open the heart, show you the stuff you need to release and get you ready for shining your light on the whole world. You will leave feeling empowered, rejuvenated, and with a new thirst for life knowing you have just experienced something super, super powerful. The Ceremonies create a container to honour the great plant medicine Cacao, calling in the spirit of Lady Cacao, the angelic realms and the highest vibration will guide you, setting the energy of the Ceremony beautifully. Shamanic drumming is used to shift your perception to that of a sacred space in the amazon.The group then sets their individual intentions for the Ceremony and sings mantra together. A deep guided meditation connects you to the earth and opens you up to the universe, taking you face to face with the areas of your life that you need to cleanse, process, sit with and overcome. With this space created the essence, truth and magic of who you really are can shine forth

.

Liam's Team have a wealth of experience and has been hosting Cacao Ceremonies which is an adventure of pure bliss and healing. If you are looking for apart of your life to shift or want a fresh perspective then this is the journey for you.

3.10pm – 3:50pm:

(Both Days)

Breathwork Trauma Release Workshop

Join

Shez Sheikh

A Breathwork Practitioner.


This

Will

Assist With Your Transformation. Through All The Traumas That We Experience In Our Lives – The Body Keeps The Score. Conventional Therapy (like counselling) Can Only Reveal And Process So Much. So Tools Such As Breathwork, Can Help Humans Access Much Deeper, Subconscious Emotions That The Body Is Carrying. Our Ability To Consciously Work With The Breath Has So Many Benefits. It  Promotes Mental Clarity, Emotional Regulation and Psychological and Physiological Healing. Our Modern Lives Over-Stimulate Us Meaning That Our Nervous System Is Often Activated Into "Flight, Fight or Freeze" Mode. Breathwork Will Help You Bring Balance Back – To Body and Mind. This Session Has Created The Most Incredible Transformations I Have Ever Witnessed. In One Session. I Look Forward To Welcoming You To This Workshop Session and Working With You. (This Workshop Will Be Limited To 16 People Each Day Please Book & Collect Your Workshop Ticket On Arrival).
Shez Is Also Available For 1-2-1 In A Private Room The Davies Suite Too.
4.00pm – 4.50pm:

(Both Days) 

Join the Elemental Conscious Dance Workshop With Orietta Soul Muse.
Which Connects Us Our Altered States Of Consciousness  Through The 5 Dances of: Earth (Physical Realm), Water (Emotional Realm), Fire (Action Realm), Air (Mental Realm), Spirit (Unique Essence).  This Free Flow Elemental Dance Connects Us To The Forces Of Creation, Both Within & Around Us. Embodying Our 'Inner Nature' Supports Our Grounding, Embodiment & Self-Expression. The Dance Is The Perfect Integration Tool For All We Are Learning On Our Journey. Dancing From The Inside Out, We Reclaim The Hidden Gifts Within Our Psyche. This Modality Is Essentially Liberating – To Connect Us With Our Inherent Divinity, Power of Choice & Embodied Soul Quality. 

5.00pm – 5

:50pm:

(Both Days)

Breathwork Love & Abundance Workshop

Join

Shez Sheikh Is A Breathwork Practitioner. He Works With Groups & Individuals To Assist With Massive Transformations In People's Lives. Love & Money Are Both Forms Of Energy. Sometimes We Have Limiting Beliefs Which Prevent Us From Having The Relationships or The Finances That We Desire. We Are Not Able To Harness The Energy. In This Session, Shez Will Guide You To Clear Away Those Blocks And Walls That You Have Spent Your Lifetime Building. You Have To Truly Believe You Are Worthy of Love To Receive It. The Question Is  – Do You Believe? The Answers Lie Within And Can Be Found In The Stillness. In The Breath. I Look Forward To Welcoming You To This Session and Working With You Soon To Help You Learn How To Improve Your Energy Flow. He Is Also Available For 1-2-1 In A Private Room The Davies Suite Too.
WORKSHOPS – ROOM 2
♥ Talks & Workshops To Inspire & Guide You Entrance Upstairs Via The Front or Via Lift ♥
What's On In The Harry Horn Room 2 – Sat 2nd Sun 3rd  September 2023
10:15am – 10:45am:

 

Join

Stephanie J. King

– Soulpreneur (TM) For Today's Opening Meditation.
HEALING THE WHOLE SELF W

hen Your Body & Mind Are Healthy You Connect Properly To Your Soul P

urpose, Life Flows better, Synchronicities Increase & The Real Magic O

f Life Happens Well. You've Been Here A Long Time, Many Times, &

'This Life' You Have Still Far To Go.

10:15am – 10:45am:

Join

Stephanie J. King

– Soulpreneur (TM) For Today's Opening Meditation.
 

JOIN WITH YOUR ANGEL. Your Own Angel Knows You Better Than You Even Know Yourself, Not Only For What You Have Lived & Been Through But For What You Came Here To Do, For What Still Waits To Unfold As Your Offering / Your Contribution Back To Life. Never Before Has There Been A Time Such As This – Whereby Life Needs You On Par – For It's Own Sake As Well As For Your Own.

10:55am – 11:50am:

(Both Days)

Join The Tarot Key Workshop With

Peter Loy

–

Unlocking The Mystery Of The Tarot Deck. In This Workshop Peter Will Share With You The Key To Successfully & Rapidly Learning All Seventy Eight Cards Of The Traditional Tarot Deck, Unlocking The Secrets They Hold & Opening The Door To Intuition.

12:00pm – 12:30pm:

(Both Days)

Learn more about Past Life Regression & Spiritual Connections including John's fascinating demonstration showing you why hypnosis is nothing to fear.

John Richardson

 h

as been a Professional Stage and Clinical Hypnotherapist for many years, his talks and demonstrations are packed with information and fun… Yes Fun. You will soon see the benefits of Hypnosis and how Hypnotherapy can help you.

12:40pm – 1:10pm:

(Both Days)

Join Felix Hyde Holographic Healing & Light Language – understanding the holographic fields and how to heal through them with the use of energetic streaming and Light language, what is it, and how do we speak it.

1:20pm – 2:00pm: (Saturday Only)

Oraphim's

♥

Talk With Cassie

SHUNGITE emits:

The Nobel Prize winning 'fullerene' molecule, come and hear why we call it 'The Miracle Molecule' and learn how & why using shungite water for drinking, cooking, bathing is so beneficial and cost effective (it clears chlorine, toxins, bacteria, it restructures, removes free radicals, remineraliser, lowers the surface tension for better hydration and cellular cleansings & adds healing fullerenes) With science backing up our experiences with shungite, we help you understand how to use Shungite for reversing the electromagnetic fields in the home environment & on mobile devices, and it's super easy with Oraphims Shungite Stickers and Beautiful jewellery & Pyramids too! With shungite being the gateway for healing energy, we have a rapid repair Balm and Soap plus visit our stall to have your own personal shungite quantum energy experience. We'll show you how!

1:20pm – 2:00pm:

Join Presentation With Stephen Allen ( Coming All the Way From Greece ) All About His Success Treating Fibromyalgia & ME. He has

discovered some amazing causes to symptoms of FMS and will talk about all the research and different famous doctors and their theories and how  he has further found the potential missing links.




N.B.His

 book on CFS will be out in the spring 2024.




He has Treated 100,000 patients over 30 years & testing with Bio-resonance he has discovered 3 primary causes as well as the therapy, medicines and protocols to get patients on their healing journey to wellness.




If Your Would You Like To Know More About This Topic Please Checkout This Video & Turn Up For The Presentation To Learn So Much More How Stephen Can Help You

.

Please View The Video

https://booking.stephenallen.org.uk/event

 www.stephenallen.org.uk 

2:10pm – 2:50pm:

(Both Days)

Join Amber Moon's

Workshop Will Focus On Addressing Emotional Blocks Inherited or Ancestral. How Nature Is Teaching Us To Be Whole & Communicate With Us: Nature, Spirit Elements. Connecting Our Essence To source, Reclaim Our Purpose Becoming Whole Our Own Authentic Self. This Is An Interactive Workshop.

3:00pm – 3:40pm: (Saturday Only)

Shamanic Astrology

Join Orietta Soul Muse for her talk 'It's Written in the Stars: How Shamanic Astrology reveals Your Superpowers, Inner Feminine & Masculine and Life Purpose'. You will hear the rhythm from Orietta's Shamanic Drum as you enter the room to connect to your inner essence. Orietta, a Creation Team Alchemist and Cosmic Visionary, will reveal an experiential and animistic way to discover your past life mastery, Soul's intent, inner superpowers and life purpose – through a Shamanic Astrology perspective.




Orietta will share the powerful impact her 121 chart reading approach has on people's confidence to remember what they came here to do. She will also reveal how Shamanic workshops can empower you to channel & receive unconditional love from your planetary archetypes, banish inner conflict & misalignment, reveal your unique Inner Creation Team, improve relationships, deepen intuition and enhance graceful manifestation. This talk is unmissable for Life Purpose clarity seekers, conscious couples or anyone seeking 'cosmic support' to reach for the stars, in this lifetime.

3:00pm – 3:40pm:

(Sunday Only) 

Join

Sophie Fox " Find Out How Sophie Fox From Angelic Energies Can Help You Step Into Your Limitless Potential & Enjoy A Beautiful Guided Meditation To Experience That Reality "

3:50pm – 4:30pm: (Saturday Only)

Join

Alison Dean

 Trust In Spirit Book Reclaim Life and Transcend.
Do you want to know what life will be like in Spirit?
Learn about what you will being doing in spirit when you leave your earthly body.
Did you know you do not die life carries on in spirit. Join Alison and listen to what many spirits from all walks of life have to say about many subjects around life on earth and in spirit.


3:50pm – 4:30pm:

Different Workshop Sunday: (Sunday Only) Join

Alison Dean

 

The Rune Workshop
Runes are like learning a language and takes time to learn so I want to start your journey with runes. The first thing is to:


Learn how to say all 24 Futhark. It's important to be able to pronounce each rune correctly.




Learn method of meditation. You need to become familiar with each rune and meditation is the best way.




Learn one meaning for each rune. Their as so many meanings for each rune depending on where they become placed, so you start with one generic meaning.




Learn methods of divination. Divination can be done in different ways and we will explore different methods.

4:40pm – 5:40pm:

(Both Days)

Join

Nicola Neal '

Be your own medium'

Open Circle 


Mediumship is the age-old gift of being the conduit between the physical and non-physical worlds

with every medium being a psychic but not every psychic is a medium.
Psychic or medium, everyone has a guide that has been with them all throughout their lives often presenting as an imaginary childhood friend and then growing into adulthood together.
Their role is to guide, support and protect without influencing, leaving the gift of free will choice to the individual.
It is through our free will choice that we have our life experiences. Our loved ones walk closest to us, especially during times of great need. It is common that when

someone dear to us passes over, we start to experience unusual events/phenomena around us, which can be a challenge to make sense of.


Through meditation, this session is aimed at connecting with your guides and reconnecting with loved ones to see what pearls of wisdom they have, reassuring that they still walk by your side.


Suitable for all levels of experience.




N:B.

Kindly Note The Door Will Be Closed 5 Minutes Before The Session Starts Therefore No Admission Will Be Made After This time. Numbers For This Are Limited To 20 So Book On Arrival You Will Be Given A Ticket
WORKSHOPS – ROOM 3
♥ Talks & Workshops To Inspire & Guide You Upstairs At The Front or Via Lift ♥
What's On In The Small Lodge Room 3 – Sat 2nd  Sun 3rd September 2023
10

:15

am- 10:40am:

(Both Days)

Join

Cathy Knowles

Enabling You To Transform Limiting Thoughts & Beliefs Immediately With The Balance Procedure. So Positive Change is Possible It's On The Horizon For You , Introducing You To  7 Easy Steps, Restoring, Balance, Happiness, And Magic In Your Life.

10:45am – 11:15am:

(Both Days)

Join

Clare and Amy are Mother and Daughter Team


They will be offering a talk on both days on 'Ways the Angels Heal and Communicate including with the Language of Light '

Which will include both of their mind-blowing experiences on how the Angels and Galactic Guides started to communicate with them.

How to open up your own Healing and Channelling abilities by working with these beautiful beings.

Experience a group Angelic Reiki and Light Language Healing and Activation.

Activate your own Light Light Language as well as hear a Light Language conversation and experience the different ways in which it can be expressed through the body.

11:20am – 11:50am: (Saturday Only)

Lynne Redvers

D

emonstration of Mediumship, S

haring Messages From Loved Ones In The Spirit World. 

11:20am – 11:50am:

(Sunday Only)

Lisa Perkins

 

D

emonstration of Mediumship, S

haring Messages From Loved Ones In The Spirit World. 

11:55am – 12:30pm:

(Saturday Only)

Join

Gary Gedall

Living In Harmony With The Real World.

When Our Ideal Expectations of How The World Should Be Or How We Should Function Differ Considerably From The Reality Around Us, We Suffer. By Becoming More Aware of This, We Can Begin To Work To Resolve These Issues.

 

11:55am – 12:30pm: Different Workshop Sunday:

Join

Gary Gedall

Perfecting Our Inner Parenting. Being A Successful Parent Means Having Access To A  Large Number Of Coping Strategies. By Opening Up To New Possibilities, We Will Find Many More Ways To Deal With Our Own Inner Conflicts As Well As Those With Our Relationships With Others.
12:35pm – 1:00pm:

(

Saturday Only)

Join

Parveen Smith

Suffering From Anxiety & Stress Can Completely Overtake Your Life. Come & Listen To My Talk of How Angels Of Transformation Can Support The Body & Mind To Eradicate The Anxieties of Life. Author and Producer of Hope Lives Here. I have 17 years of Experience Healing Hundreds of People. The Time Is Now Come and Join Me. 
12:35pm – 1:00pm:

(Sunday Only) 

Join

Julie Cornelius

– Access Consciousness Therapy –
Open The Door To A World Of Possibilities. Julia Will Introduce you to the benefits of Access Bars – A Light Touch Therapy Applied To 32 Points On Your Head. Allowing You To Release Blocks, Limitations, Stress, Mind Chatter & More. Access Bar Therapy Allows You To Experience Deep Relaxation, Bringing All Of Life To You With Ease & Joy.
1:05pm – 1:50pm:

(

Saturday Only)

Kaye Anna Law

Join Her Talk From Her Own Experience Of The Different Types Of Guides That You Can Have That Come Through Including Dragon's.
1:05pm – 1:50pm: (Sunday Only)

Join

Anna Haines

From Amazonite Griffin

People Often Think The Divine Feminine Is Only For Women But It Is Actually For Everyone We All Carry It Within Us.

Divine Feminine Is An Energy That Has Been With Us Since Ancient Times It Represents The Connection To The Part Of Your Consciousness Responsible For Nurture, Intuition & Empathy Regardless Of Gender,

It's Your Wisdom. We All Have Masculine & Feminine Aspects These Two Energies Can Become Imbalanced. This Talk Is To Remember Our Spiritual Divine Feminine Appreciating & Celebrating All The Wonderful Aspects of Yourself That Reflect The Divine Feminine Through Crystals. Giving You The Opportunity To Balance That Energy By Allowing Your True Feminine Side To Be Expressed & How To Reconnect.

1:55pm – 2:25pm:(

Saturday Only)

Grace Lockhart

 

Healing Your Timeline. Do You Suffer From Anxiety About The Future or Feel Trapped In Pain From The Past? This Workshop Will Help You To Experience Healing and Freedom To Live Your Life.

1:55pm – 2:25pm:

Different Workshop Sunday:

Grace Lockhart

Introduction Into Dream Workshop

2:30pm –

3:10pm: (Both Days)

Join Anne – Marie Fuller From

Adora Health & Wellbeing

–

Ho'oponopono Relies On Four Magic Sentences. ' I am sorry. Please forgive me. I love you. Thankyou. The Intention Is Everything Behind This Beautiful & Ancient Mantra, Whatever You Focus This Weave Of 'Love' On Is Sent Or Received Immediately Anything Your Heart Truly Needs Is Sorted With The Highest Vibration…

3:15pm – 3:50pm: (Saturday Only)

Join

Julia Cornelius

–

Dowsing With Your Crystal Pendulum, Developing Connections For Wellbeing – What To Do With Your Crystal Pendulum. Julia Will Introduce You To Ways To Connect With Your Crystal Pendulum For Self Care & Home Cleansing. Learn How To Cleanse, Bless, Bond & Program Crystal Pendulums. Explore How To Bring Crystals Into All Areas Of Your Life.

3:15pm – 3:50pm: (Sunday Only)

Join

Jane Wayles Tarot for Self Development Using A Little Basic Astrology & Numerology We Can Start To Personalise Tarot To Help Us Navigate The Energies & Difficulties Around Us.  Tarot Can Be A Powerful Tool For Self Development & Guidance . Also Jane Will Discuss With You Some of The Ideas Surrounding This & How Powerful & Insightful Personal Tarot Practice Can Be.
3:55pm – 4:25pm:

 

Join

 Presentation With

Stephen Allen

( Coming All the Way From Greece ) All About His Success Treating Fibromyalgia & ME. He has

 discovered some amazing causes to symptoms of FMS and will talk about all the research and different famous doctors and their theories and how  he has further found the potential missing links.




N.B.His 

book on CFS will be out in the spring 2024. 

He has Treated 100,000 patients over 30 years & testing with Bio-resonance he has discovered 3 primary causes as well as the therapy, medicines and protocols to get patients on their healing journey to wellness.
If Your Would You Like To Know More About This Topic Please Checkout This Video & Turn Up For The Presentation To Learn So Much More How Stephen Can Help You. Please View The Video https://booking.stephenallen.org.uk/event

 

 

www.stephenallen.org.uk  
3:55pm – 4:25pm:

(Sunday Only)

Animal Healer Medium & Clairvoyant Lisa From Willow Holistics . I will be talking about how animals communicate with us and how they feel our energy and hear our thoughts. I will be talking about how I communicate with animals in spirit world to give peace and comfort to guardians.  Animals health is my passion and to be able to educate people to look after their pets in the most natural way possible is my goal in life. I will be talking briefly on asea, which i found to be extremely successful.
4:30pm– 5:15pm:

(Both Days)

Join

Jyoti Devi

"Understanding Divine Feminine and Divine Masculine Energies"

This Talk Will Offer A Deeper Understanding As To What Is Meant By The Terms "Divine Feminine" and "Divine Masculine" Including How To Balance & Integrate These As You Travel Through Your Journey Of Spiritual Wellness.

5:20pm – 5:50pm: (Saturday Only)

Kevin Powell the Gentle Messenger Presenting Introduction Into Spiritual Awakening

5:20pm – 5:50pm:

(Sunday Only)

Join Parveen Smith

The Sacred OM Chanting Workshop Another Amazing Way To End Your Day With Us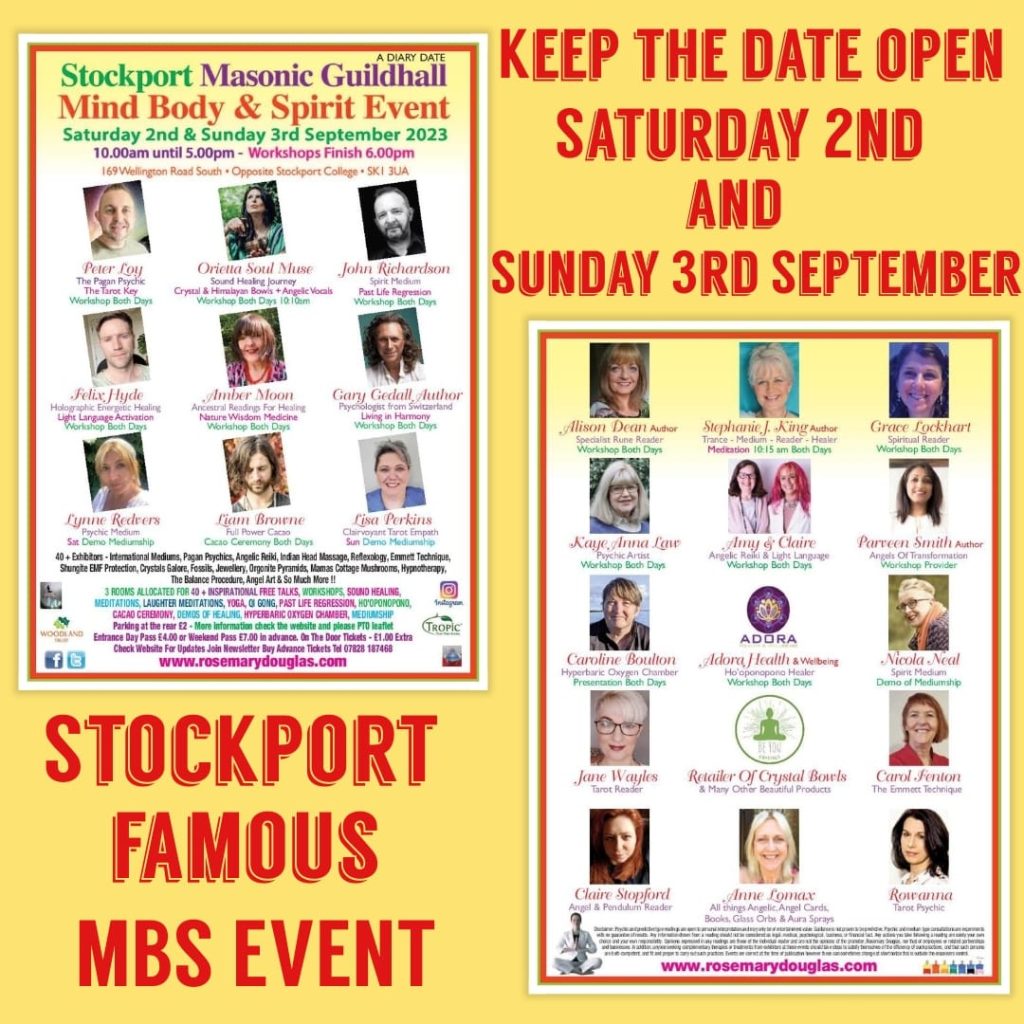 Advanced Ticket Prices  
Adult: £4.00 per day or £7.00 full weekend ticket (Sat & Sun).
Accompanied Children 15 years and under are free of charge.

Tickets purchased on the door, on the day incur an increase of £1 per ticket as advertised.

Cash and Card Payments Taken On The Door
Parking is £2 For Everyone That's Visiting The Event This is Standard For Our Event
It Is An Attended Car Park So You Will Pay The Attendant & Get A Ticket For You To
To Display In Your Window No Machines To Contend With.
To purchase tickets in advance visit our dedicated online ticket store, CLICK HERE
---

---
Driving Directions
Stockport Masonic Guildhall is located on Wellington Road South (the main A6 road) which runs
Stockport Masonic Guildhall is located on Wellington Road South (the main A6 road) which runs through the centre of Stockport and is only minutes from the M60 motorway.
We have extensive parking for in excess of 100 vehicles, the care of which is supervised by their Security Personnel whenever the building is in use, The cost for parking for visitors attending the event is £2. Please see map below.
Public Transport
We are situated on many major bus routes, notably the 192 route which runs between Manchester and Hazel Grove, and stops outside the Guildhall. Stockport railway station is only a 5 minute walk away, Please see map below.