Wai Cheung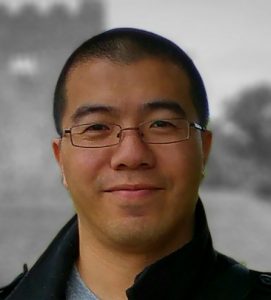 Meet Wai
 Cheung – Transform You Work Life – 
Creator of 'The Reaction Code' &
Author of the forthcoming book:
 "Consciousness Made Simple: Break Your Patterns of Limitation, Act from the Heart, and be of greatest service to all". 
Are you a Heart-centred professional who feels trapped in a job that drains the life out of you?
IF so, I can help you to find your life's work, doing what you love! 
Take your next best step forward by booking a Free Uncover Your Meaningful work Life Breakthrough Session now:
Are you a Heart-centred professional who feels trapped in a job that drains the life out of you?IF so, I can help you to find your life's work, doing what you love!
Saturday Workshop 12:30pm – Upstairs 
3 Simple Steps for Creating a Meaningful Work Life doing what you Love!
Does your current work-life drain your energy and leave you wishing that things were different?
Is your Soul screaming out to be more involved in your daily life and does your Heart feel left out by what you do for
most of your waking hours?
Do you feel that there is should be more to your life, that you can't go on doing the same thing until the day you
retire, or worse still, will you look back on your life and regret that you didn't do more with it when you had the
chance…?
If you feel this way then you are not alone, many people have the desire to chase a greater purpose and make a real
difference but something always stops them, something gets in the way… those same things are also Stopping You
from doing what you really want with your life, so let's change that for good!
In this mini workshop you will:
 Identify the 3 greatest obstacles that are stopping you from having the work-life you want
 Learn how to gain a clearer sense of direction for yourself.
 Gain insight into how you can overcome the confusion and fear thatstops you in your tracks.
 Experience how you can reduce the power that your doubts have over you and begin to move towards
your true, purposeful work-life.
You spend the majority or your waking hours at work, Your Career takes up the most of your daily energy, and You
probably still bring 'work' home with you (even if it's just in your thoughts or your feelings).
What effect can that be having on your 'personal' Life?
Resolving your Work-Life situation can be the key to breaking free of the 'hamster wheel' and taking your entire
life to a much more meaningful place!
Sunday Workshop – 12:30pm Upstairs 
Emotional Mastery: 3 Simple Steps to ENDING Your Negative Behaviours
What would it be like if you could instantly change a feeling that's been negatively affecting your everyday life…
…in only 3 Simple Steps?
You probably have situations in your life that cause you to react or behave in ways that you don't want to; You
KNOW better YET you still have the negative reaction… …and you waste a lot of life energy through that
behaviour.
We all have difficult situations in our lives that we can't always change but we CAN CHANGE the way we react to
them!
In this Presentation I will show you 3 Simple, Powerful, and Effective techniques that allow you to Identify and
Clear the Energy of Negative Emotions that are at the heart of many of your life issues.
This is an interactive session where you will experience the techniques first-hand and be able to apply them from
the moment you leave the room!
You will also receive an exclusive MP3 set that will continue to guide you beyond this presentation (The
Emotional Mastery Series Pts.1 & 2, by digital download – Value of £19.97).