Stephanie J. King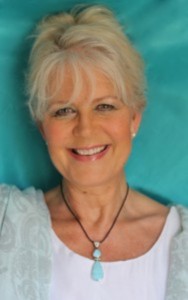 STEPHANIE J. KING – SOULPRENEUR ™
Author, Healer, Reader, Trance Medium and Relationship Consultant.
Stephanie will be available for healing, readings , relationship consultancy she is , A gifted spiritual and Reiki healer, counsellor, life coach, author and healing medium, Stephanie J King channels insights, truths, inspiration and advice directly from the highest spiritual realms and from God (I am I).
Now widely known and recognised, Stephanie works with Spirit and is personally guided to heal, to write and help others, by literally re-plugging them back into life's creative main frame.
She has helped and motivated thousands into reinstating their outlook, their perception and life purpose, assisting them to move forward, to regain inner knowing, balance, peace and better health.
With the realization that the rest of one's life begins HERE and NOW, many have remembered their strengths, greater personal life goals and family values, they've moved away from where life was stuck to regain personal confidence and love in the process.
Come and find out more about Stephanie's books, And So It Begins and Life is Calling and visit with her for a chat , a healing or and a reading. Her New Book Angel Messages & New Deck of Cards To Go With It Which Will Connect With her Workshop.
For more details about Stephanie, please visit her website or find out more about Stephanie's Soulpreneur work.
Sunday Meditation workshops Nantwich MBS 8th March 2020 
10:15am – ♥ Opening Meditation Saturday Stepping Into Your Beautiful
How many hats to do wear? How many personas? How often do you swing between Adult and Child, Leader, Follower, Teacher, Authority or Rebel? How often do you sell yourself short or put your own needs at the back of a long endless queue? But today is not the day for any of those things. Today is all about you. Top up your batteries; take time out to just be. Step into the full spectrum of the beauty, magic and power that's truthfully representative of you. Join the captivating presence of International Best Selling Author – Trance Medium – Reader – Healer – Soulpreneur (™) – Stephanie J. King in this brilliant way to kick start your day & attain positivity, which is essential for wellbeing and growth – or visit www.stephaniejking.com.
Previous Meditation
10:15am –♥Opening Meditation Saturday Forgiveness Meditation ♥ – Sitting comfortably, with eyes closed, breath gently and sense again all the barriers you have erected and the emotions you have carried because you struggled to forgive; yourself or others. Stephanie J. King  Soulpreneur / Author / Healer / Trance Medium Reader
10:15am– ♥Opening Sunday Meditation♥ – Angels continuously function by your side, protecting, guiding, interacting and uplifting… Many more come forward to assist with daily tasks, depending on live focus and intention. Nothing is beyond your capability. Nothing holds you back. I will guide you further into this world to connect better with those working with you…Stephanie J. King  Soulpreneur / Author / Healer / Trance Medium / Reader
https://www.rosemarydouglas.com/nantwich-26th-27th-october-2019/