Veerji Hasyananda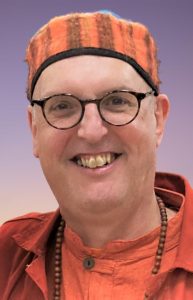 Veerji Hasyananda – Laughter is our best (complementary) medicine and an excellent way to release stress and tension.
There are proven health benefits to hearty, spontaneous laughter.
With this entertaining and educational 'Play Zone', laughter games you will  help boost your immune system, lung capacity, blood circulation, hormone flow, abdominal organs massage and overall social energy level.
If you wish to contact Veerji direct about organising a small gathering of interested participants then please do via email.
Contact: Veerji Hasyananda  veerji_h@yahoo.com
Workshop Upstairs On Sunday Only 27th March  2022
4:15pm

 

–

Laughter Yoga It's Great, It Is Just So So Good For You. If you Have Not Joined This Before Please Do, If You Have You Will Be Addicted. It's Just So Good For your Immune System So Top Up Here Today With it as it is  laughter all the way

 Veerji Hasyananda