Julie Hayes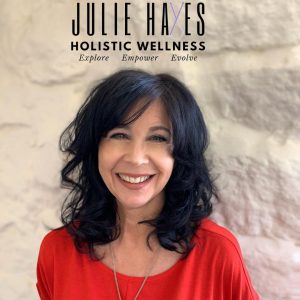 Julie Hayes Transformational Life Coach – T  07805429346 F juliehayesholisticwellness E juliehayes2004@yahoo.co.uk  http://www.juliehayesholisticwellness.co.uk/ 
Julie is an experienced Energy healer , facilitator, Accredited Mindfulness and Meditation teacher registered with the FHT.
Julie has a wealth of experience using a wide range of modalities and techniques, helping people tap into their capacity to go beyond their limited beliefs and behaviours , especially those struggling with anxiety, depression and stress. Julie's passion is providing Law of Attraction workshops using Vision Boards …helping people create the life that they deserve !
WORKSHOPS – To Be Inspire – To Be Motivated At Stockport Masonic Guildhall
The Small Lodge Room  2 – Saturday September 4th  2021 
'Law Of Attraction and You .Vision Board Magic ' Transformational Spiritual Life Coach 
In this workshop Julie will share powerful reasons why Vision Boards help you create the life you deserve
Giving insight dating back to the Mystery schools and sharing the latest scientific research supporting what the Ancients have always known. Every thought vibrates Every thought radiates Every thought attracts We are not limited, we are limitless !
The Harry Horn Suite Room 1 – SUNDAY September 5th  2021    
2:15pm– Take Your Seat For 2:30pm Start
Heal, Revive & Thrive An Introduction Into Energy Medicine FINISH 3:00pm
JULIE IS AVAILABLE FOR PERSONAL COACHING AND COUNSELLING
JULIE TEACHES ALL LEVELS OF REIKI 1 TO 1 OR GROUP SETTINGS OF 4 .
FOR FURTHER INFORMATION PLEASE CONTACT JULIE