Stephanie J. King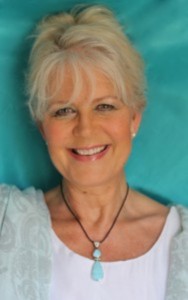 STEPHANIE J. KING – SOULPRENEUR ™
Author, Healer, Reader, Trance Medium and Relationship Consultant.
Stephanie will be available for healing, readings , relationship consultancy she is , A gifted spiritual and Reiki healer, counsellor, life coach, author and healing medium, Stephanie J King channels insights, truths, inspiration and advice directly from the highest spiritual realms and from God (I am I).
Now widely known and recognised, Stephanie works with Spirit and is personally guided to heal, to write and help others, by literally re-plugging them back into life's creative main frame.
She has helped and motivated thousands into reinstating their outlook, their perception and life purpose, assisting them to move forward, to regain inner knowing, balance, peace and better health.
With the realization that the rest of one's life begins HERE and NOW, many have remembered their strengths, greater personal life goals and family values, they've moved away from where life was stuck to regain personal confidence and love in the process.
Come and find out more about Stephanie's books, And So It Begins and Life is Calling and visit with her for a chat , a healing or and a reading. Her New Book Angel Messages & New Deck of Cards To Go With It Which Will Connect With her Workshop.
For more details about Stephanie, please visit her website or find out more about Stephanie's Soulpreneur work.
Stockport  8th September The Harry Horn Suite Room 1 Upstairs Via Lift or Stairs
10:15am – ♥ Opening Meditation Sunday Forgiveness Meditation ♥
Sitting comfortably, with eyes closed, breath gently and sense again all the barriers you have erected and the emotions you have carried because you struggled to forgive; yourself or others. Feel the pain of keeping your heart closed. Then, breathing softly, begin asking and extending forgiveness, allowing any images and feelings to surface. To forgive others say (either aloud or in your head), 'I now remember the many ways others have harmed me, out of fear, pain, confusion and anger. I have carried this pain in my heart too long. I am ready, I offer forgiveness. To those who have caused me harm, I offer my forgiveness, I forgive you.
To forgive yourself now say (either aloud or in your head), 'Many ways that I have hurt myself. I have betrayed or abandoned myself, in thought, word, or deed, knowingly or unknowingly.'  Feel the sorrow you have carried from this and sense that you can release these burdens. Extend forgiveness for each of them, one by one. Repeat to yourself, 'For the ways I have hurt myself through action or inaction, out of fear, pain and confusion, I now extend a full and heartfelt forgiveness. I forgive myself, I forgive myself.
Repeat your words of forgiveness, gently and lovingly, until you feel a release in your heart. For some deeper wounds you may not feel a release but only the anguish or anger you have held. Forgive yourself for not being ready to let go and move on. Forgiveness cannot be forced. Just continue the practice and let the words and images work gradually in their own way. You can make the forgiveness meditation a regular part of your life, letting go of the past and opening your heart to the present with loving kindness and compassion