Alison Dean
Alison Dean – Specialist Rune Reader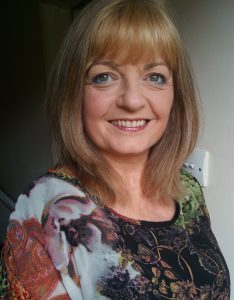 As a Medium Alison works closely with her Spirit Guides and Spiritual aids and feels assured of her calling to help and heal people when they need closure and direction to enable them to move on with their lives. I communicate with the Spirit and pass on the message that has been given to me for their loved one or friend.
I feel compassionate about the gift I been given, nothing makes me happier than being able to help people from both sides to share some comforting words.  Visiting a medium should be a happy experience an opportunity to making connection. Let's face it, most people want to know that their loved ones are happy when they pass over.
Alison began seeing spirit at the young age of five years. Around the age of six Alison knew there was more to this world than what we see in the here and now.  Alison began her deeper understanding of the spiritual realm, reincarnation, and communication with those in-between lives, and the loving souls that have left this plain. When Alison reached 18 her spiritual talents exploded and she could read people on meeting them. Often the information good and some bad.
Alison has a wealth of experience having qualified as HND in adult Education, Crystal therapist, Hypnotherapist, Reiki Master, NLP practitioner.
Teaching comes very naturally to me and I have taught at many colleges across the country. But nothing is more rewarding than being able to teach Spiritual courses like Runes, Medium-ship and Crystals
As a spiritual psychic medium, Alison offers services of one to one spiritual readings, specialism in Runes, Tarot, psychometry, House Parties, Mind body & Spirit Events, Skype Readings, Crystal healing.
I work to give the client the type of reading they need, it can depend on what the client wants to achieve. I can mix and combine techniques to achieve the outcome needed.  Maybe its knowledge of the future then a reading with Tarot or Runes work well for Runes gets to the subconscious level, and can deal with many physiological issues, and both methods you can ask questions. I find this is very helpful with a client that needs advice and guidance.
What's On In The Harry Horn Room 2 – Sat 2nd Sun 3rd September 2023
3:50pm – 4:30pm: (Saturday Only) Trust in Spirit Book Reclaim life and Transcend
Do you want to know what life will be like in Spirit? Learn about what you will being doing in spirit when you leave your earthly body. Did you know you do not die life carries on in spirit. Join  me and listen to what many spirits from all walks of life have to say about many subjects around life on earth and in spirit.
3:50pm – 4:30pm: (Sunday Only) The Rune Workshop Includes "
Runes are like learning a language and takes time to learn so I want to start your journey with runes. The first thing is to:
1. Learn how to say all 24 Futhark – It's important to be able to pronounce each rune correctly.
2. Learn method of meditation- you need to become familiar with each rune and meditation is the best way.
3. Learn one meaning for each rune
Their as so many meanings for each rune depending on where they become placed, so you start with one generic meaning.
4. Learn methods of divination- Divination can be done in different way and we will explore different methods.
As a Trainer and Coach, Alison continues her spiritual work teaching courses in
Runes, Medium-ship & Crystals.
I provide training courses:  Run over two and four days
Runes for beginners – This course will make you feel comfortable working with Runes and the knowledge to understand divination.
Medium skills for beginners- Starting to awaken the spiritual skills to become a medium.
Crystal Certificate – The training and practice to become a crystal therapist
Crystal Diploma – Extended knowledge to advanced skills for crystal therapist